I don't normally post much during the week, but I spent my weekend out of town, so my weekend swatches didn't get posted. I'm going to get those out this week. Blue-Eyed Girl Lacquer's BEGLove would have been my Swatch Saturday post. This is BEGLove at three coats with one coat of Seche Vite. All photos were taken outdoors in direct sunlight.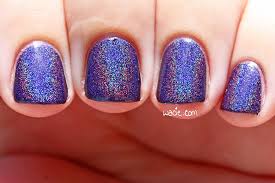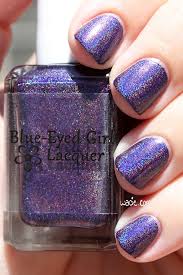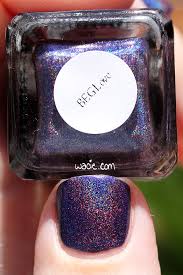 BEGLove is an dark indigo linear holo with deep purple shimmers. The purple shimmers give the polish a more purple appearance than indigo, I think. This was a dream to apply; I got strong color and full opaque coverage in one coat. It dried quickly — dry to the touch in under five minutes — and with a satin finish. I used top coat to emphasize the holo effect.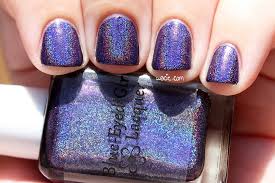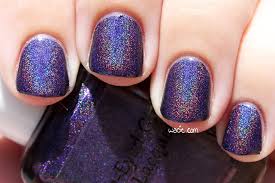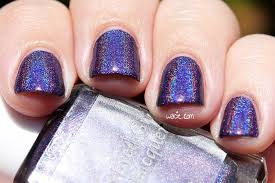 BEGLove is also the name of the official Blue-Eyed Girl Lacquer fan group on Facebook. This polish is a group exclusive; you have to be in the group to buy it and it's not available to the general public. I'm torn by this: I wish everybody could wear this polish because it's perfect, but I'm also kind of glad it's exclusive. Like it makes us a real fan club.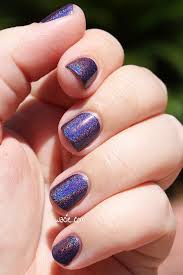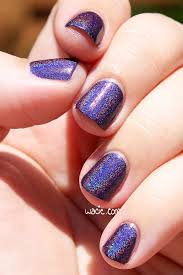 The BEGLove group is probably the reason I own so many BEGL polishes. I just really love the sense of community fostered by creator Julie and her mod team. I feel like I'm not just a customer, but a friend of the brand. Even though there are indie brands I like just as much or better than BEGL, I feel very loyal to BEGL because of that community. I always take my disposable income there first.
As I mentioned, BEGLove is only available to members of the BEGLove Facebook group. Other BEGL polishes are for sale in the BEGL shop.
I bought this polish myself.