Hello, reader! This week's Manicure Monday is a doozy, if I may say so myself. Blue-Eyed Girl Lacquer's Discontinued Limited Edition makes a beautiful watermarble and I can't stop staring at it. The watermarble was done with Sally Hansen's Black Out. Other nails show Discontinued Limited Edition alone at two coats. All nails are topped with Seche Vite top coat.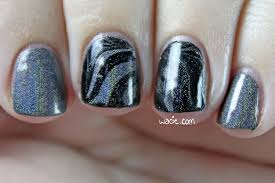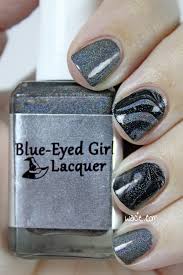 I've swatched Discontinued Limited Edition in the past, so be sure to check out that post if you want to know the details. What I didn't expect then was that it would work so well for watermarbling. It spreads easily and quickly, even better than the black creme polish. The Spectraflair and orange shimmers mingle with the creme, which gives an all-over holo effect. I planned to use a Spectraflair top coat and ended up not needing it. This, with Black Out's perfect opacity and consistency, made for a painless and gorgeous watermarble.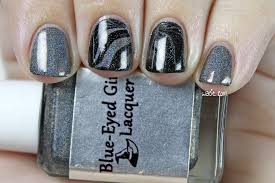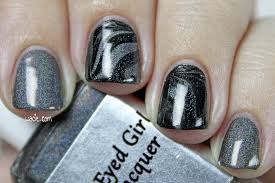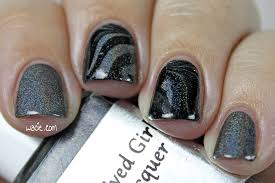 I hadn't even planned the watermarble today. I was going to try my hand at galaxy nails for the first time, and I couldn't get it right. It was terrible! I either got too much polish or not enough, got too much coverage or not enough, and just made a big mess. After three misfires, I give up and did a watermarble because it was easier. Easier! What universe is this?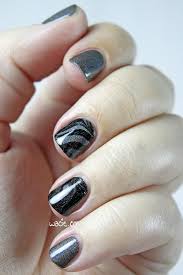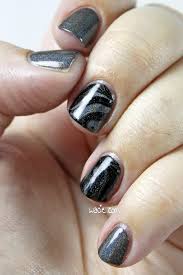 And of course it's pouring down rain today, because why wouldn't it be? The holo effect is a little dull in these first few photos. I used the flash in the next few, because I really needed to show you the full holo effect. It shines right through the black marbling and I cant. stop. staring.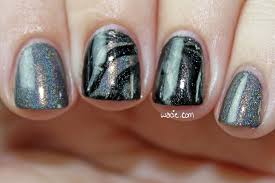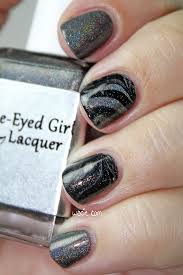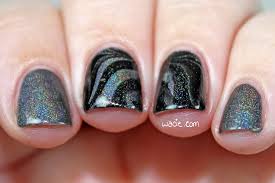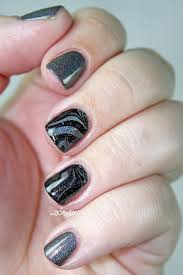 I've got to do this more often. I try not to use the polishes I love, especially when they're as aptly-named as this one. I thought I was going to use a lot more polish, but because I only marbled two nails on each hand, I lost way less than I expected. I can't get over how well it spread in the water, also. I want to see how other indie holos, BEGLs in particular, marble with cremes. Have I been bitten by the watermarbling bug again? Perhaps!
I bought these polishes myself.