All right, I know it's just barely September, and I know it won't be Halloween for quite some time, and yet I'm wearing Halloween polish. As I'm going down the Polish List, I'll be running into some seasonal confusion. It's going to happen. It's only going to be weird if we let it be.
This beauty is called Discontinued Limited Edition, and was part of Blue-Eyed Girl Lacquer's Nail Polish Frights collection from last fall. As you can guess, this polish was a discontinued limited edition, which is truly horrific. I'm wearing three coats of Discontinued Limited Edition with one coat of Color Club's clear coat.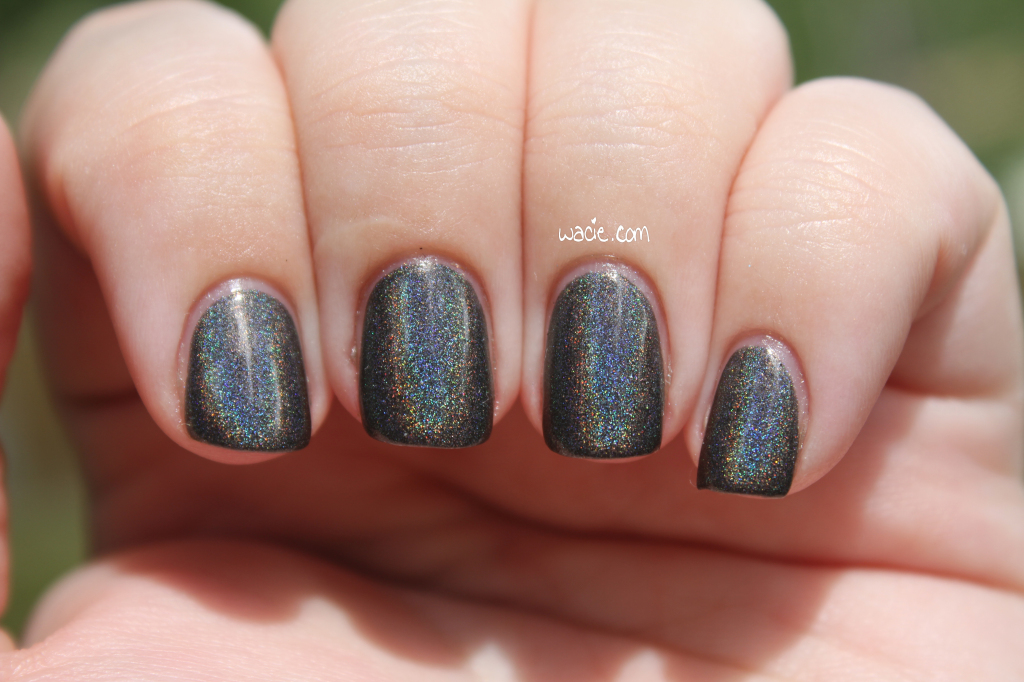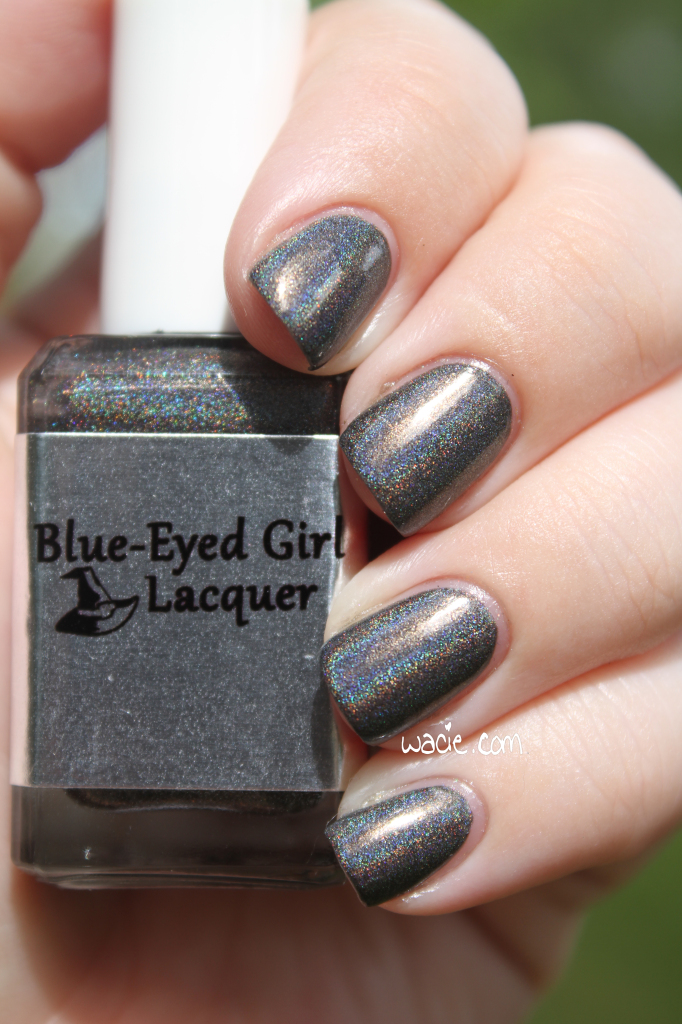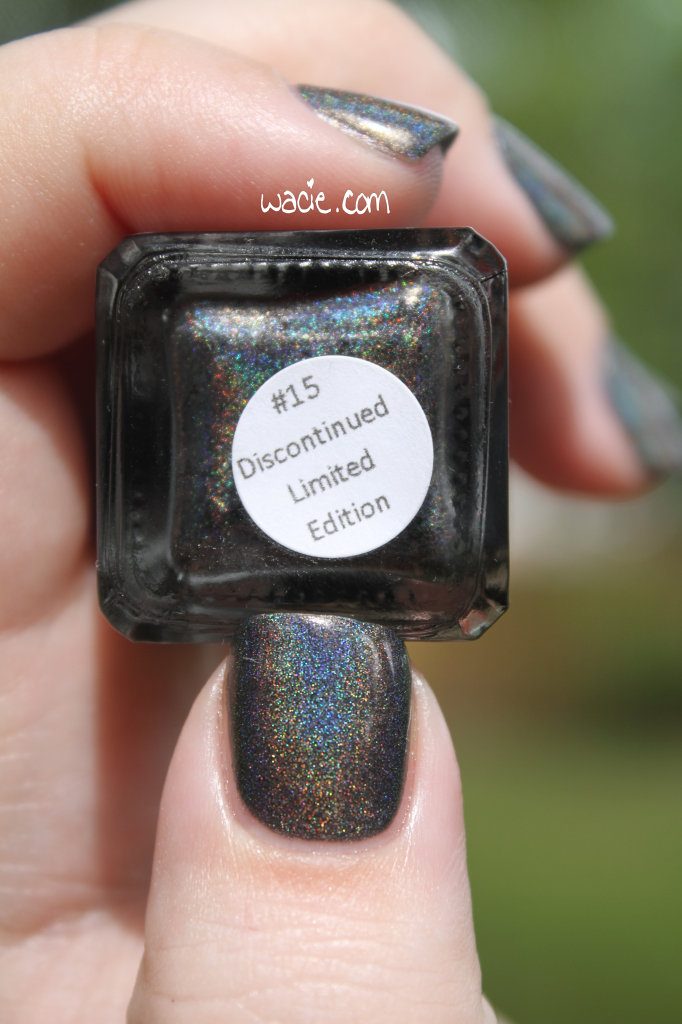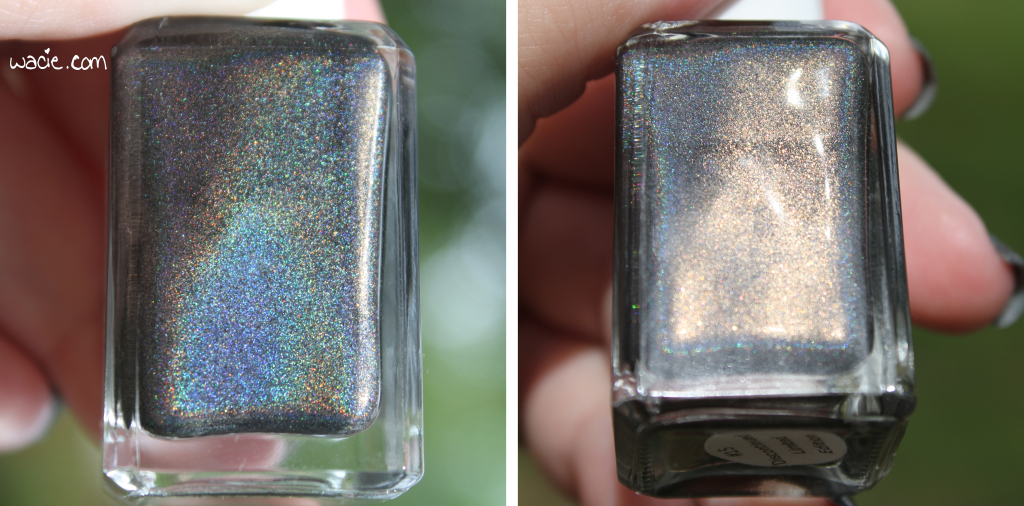 Discontinued Limited Edition is a black linear holo with orange shimmer. It's gorgeous, right? We all know black holos are amazing and perfect, but this one has a little extra, this bit of orange peeking out from the center of the linear rainbow. It's not always obvious, and it doesn't appear in all lighting conditions, but it's glorious when it does. It's just enough to make it subtly but unmistakably Halloweeny.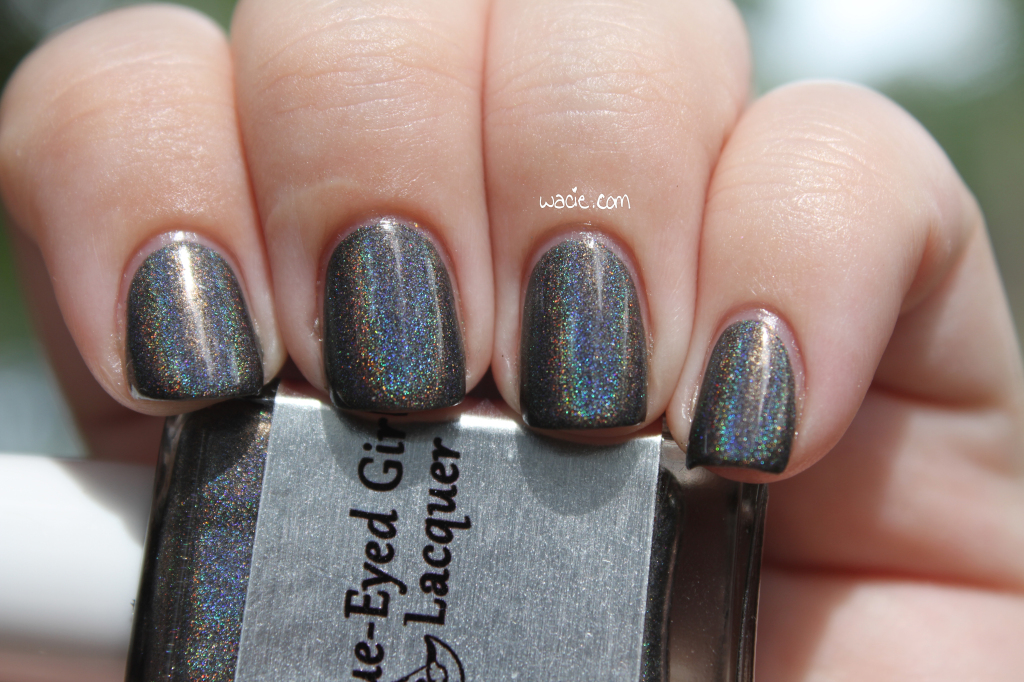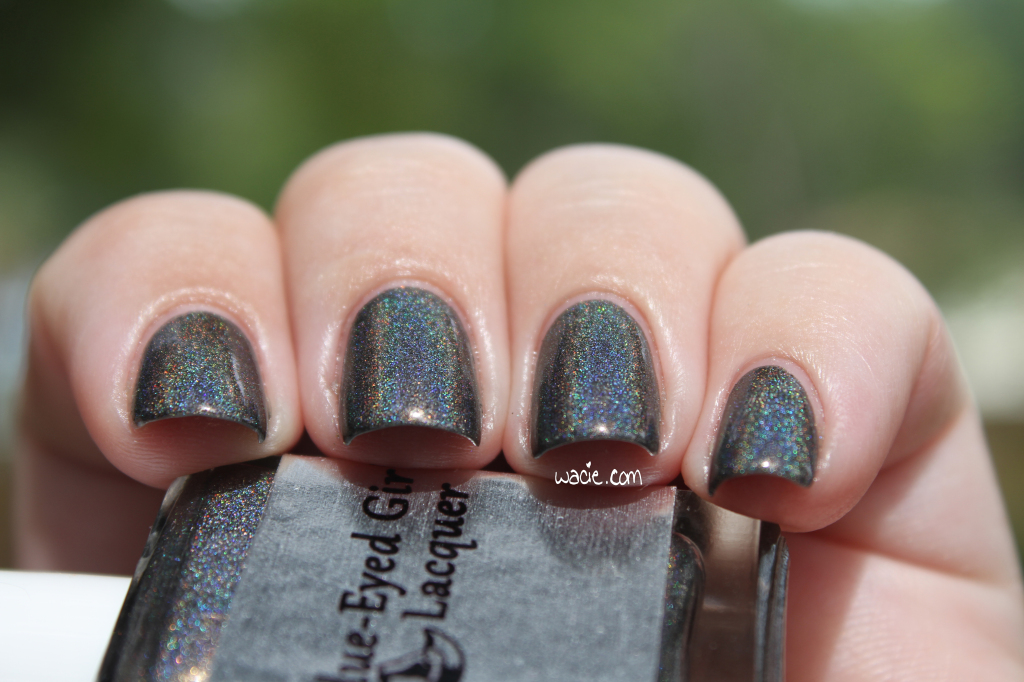 I found the consistency to be a bit thick, but this means it was opaque in two coats, and was still quite easy to work with. It dried quickly. It dries with a bit of a shine, and the holo effect was still pretty strong without the topcoat, but the topcoat really brings out the orange shimmer.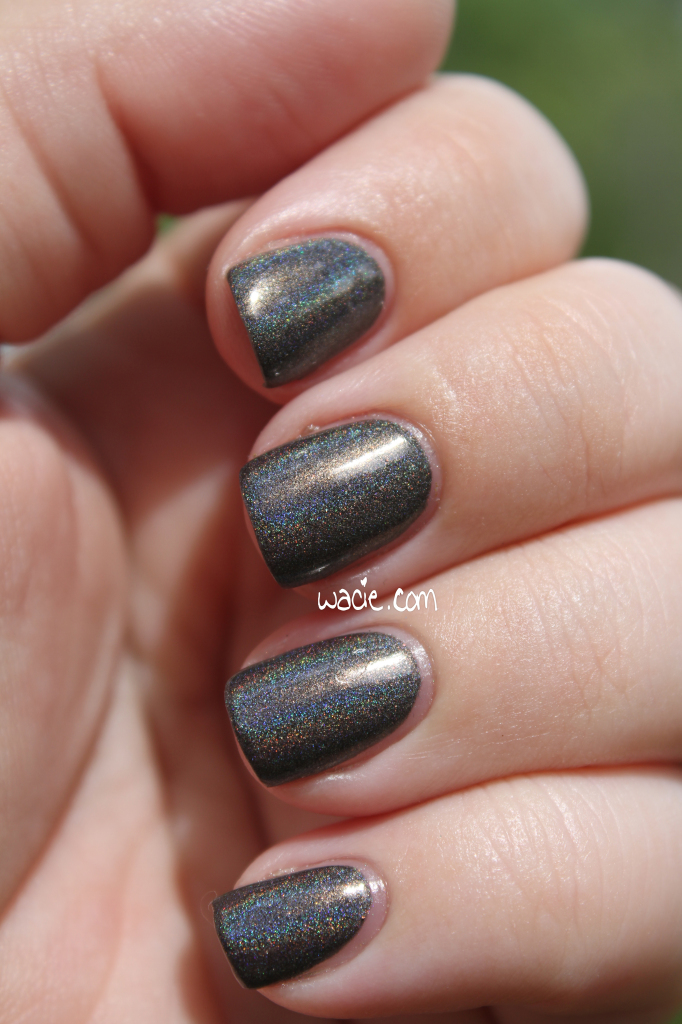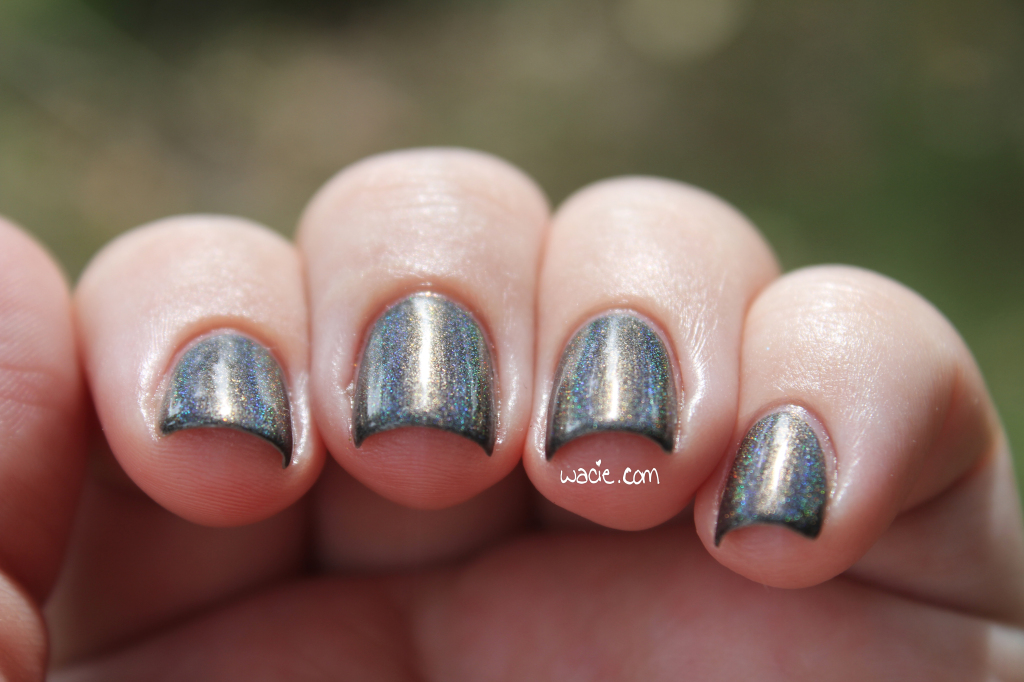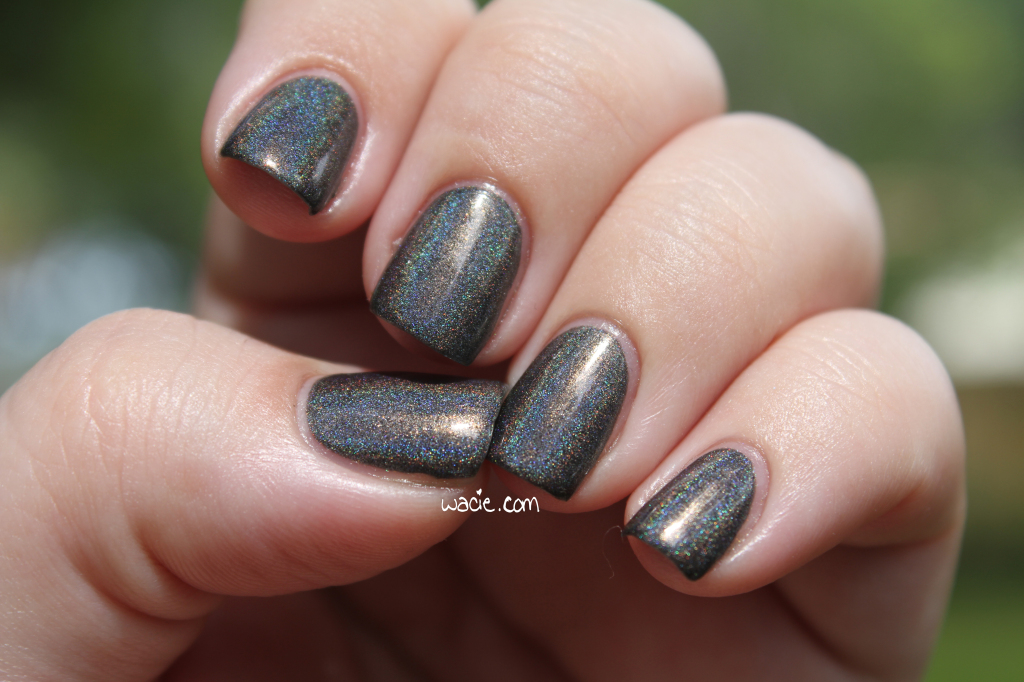 I only took outdoor photos today. Holo photos in the studio never turn out well, so I decided to not to bore you with them. It's been mostly cloudy all day, but there was one somewhat-sunny patch in the backyard, so I went for it. It served me well, but I really want to see that orange shimmer in direct sunlight.