Sweetleaf is the Wacie Nail Company polish of the week. This shimmery green polish contains superfine gold holo glitter, giving a bold color a subtle sparkle. I'm wearing three coats with one coat of Color Club clear. All photos were taken indoors.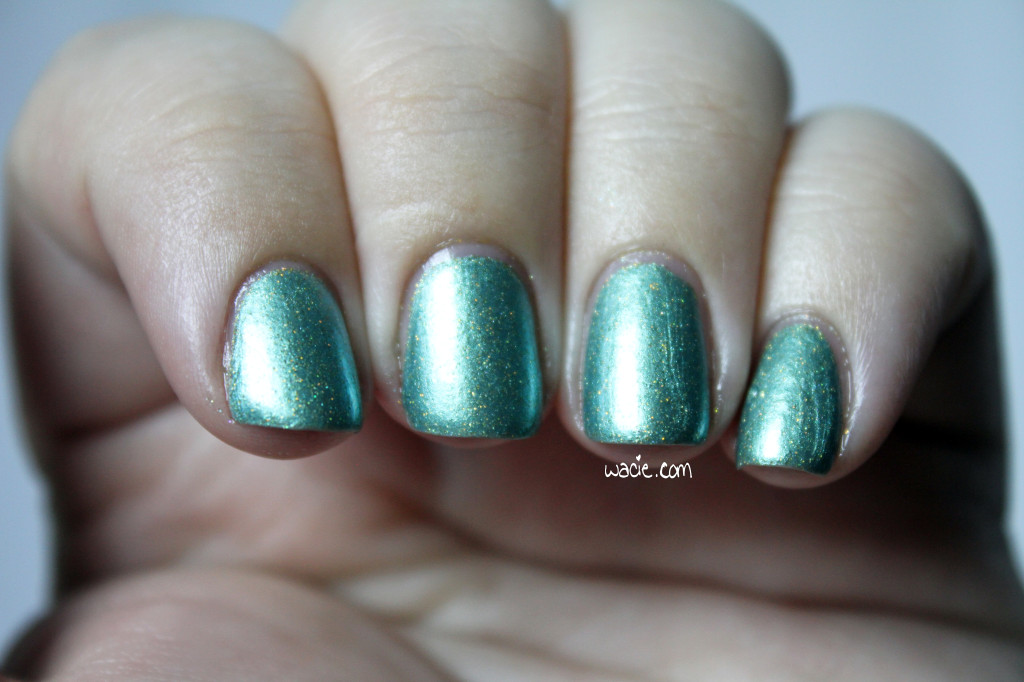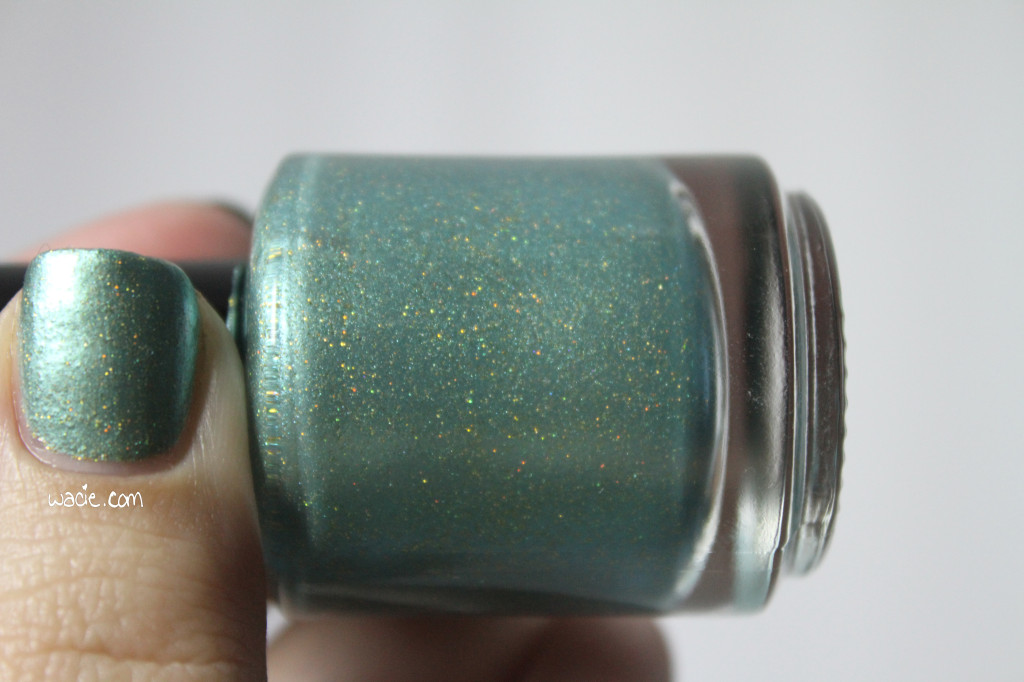 Sweetleaf, most of the other polishes I've made and worn on the blog, were experiments in polish making. In this case, I wanted to see how well the glitter and pigments would blend together. Next time, I'll thin it out a little; I could still work with it, but it's much too thick. Also, brush strokes show up on some nails, and that annoys me. It dried matte and with very little texture.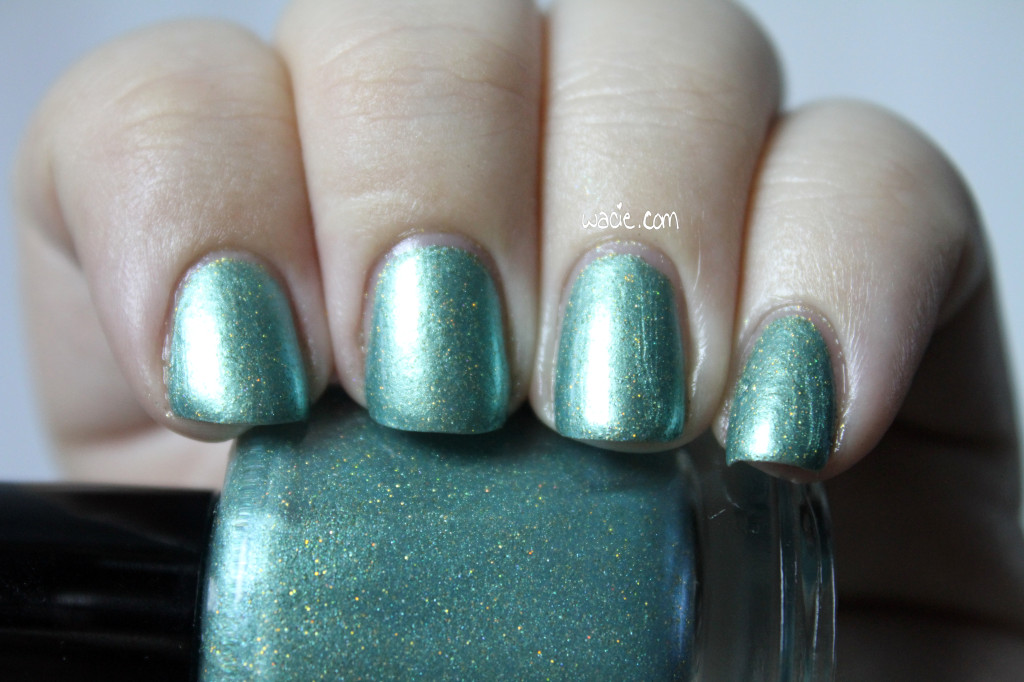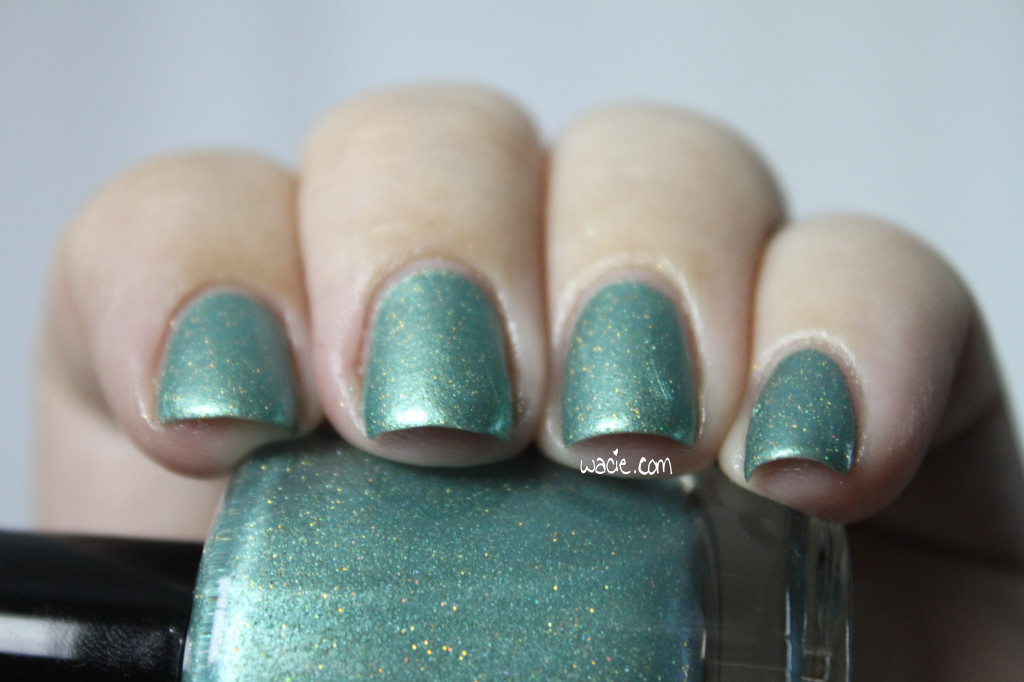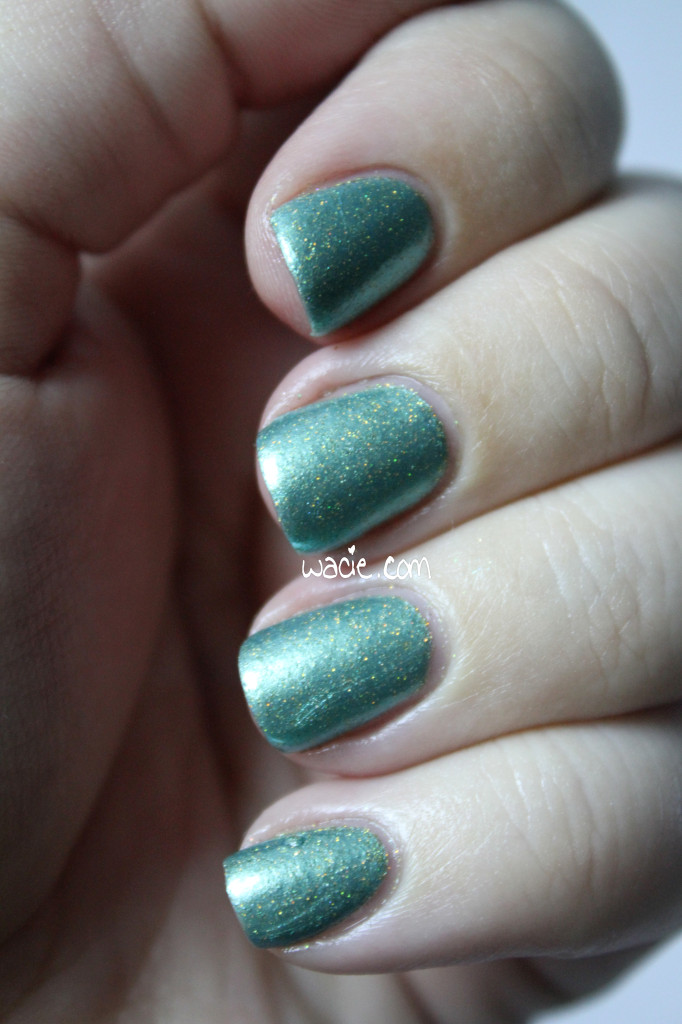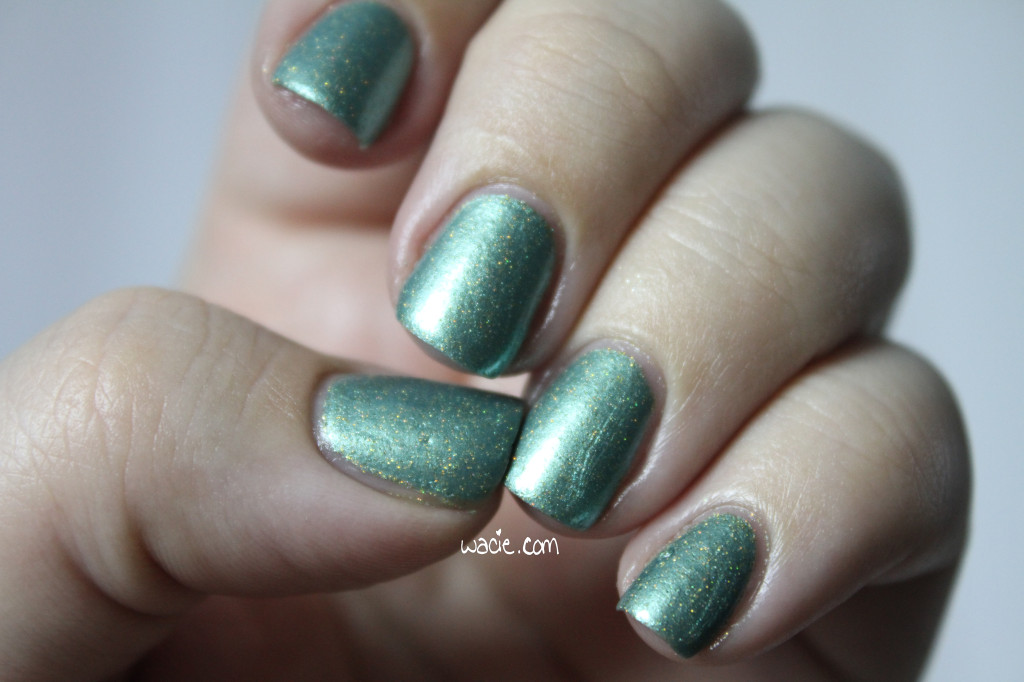 The glitter doesn't shine as much in the studio, but it looks amazing in the sunlight. Unfortunately, while I was waiting for my camera battery to charge, the sun went down and I totally missed out on outdoor photos. I don't like how early it's getting dark now. I tried a photo with flash; the glitters are somewhat shinier, but the flash mostly obscures any details on the nail. It's a terrible photo, but I love how the color looks. I'm pretty sure it's just the pinkness in my skin complementing it.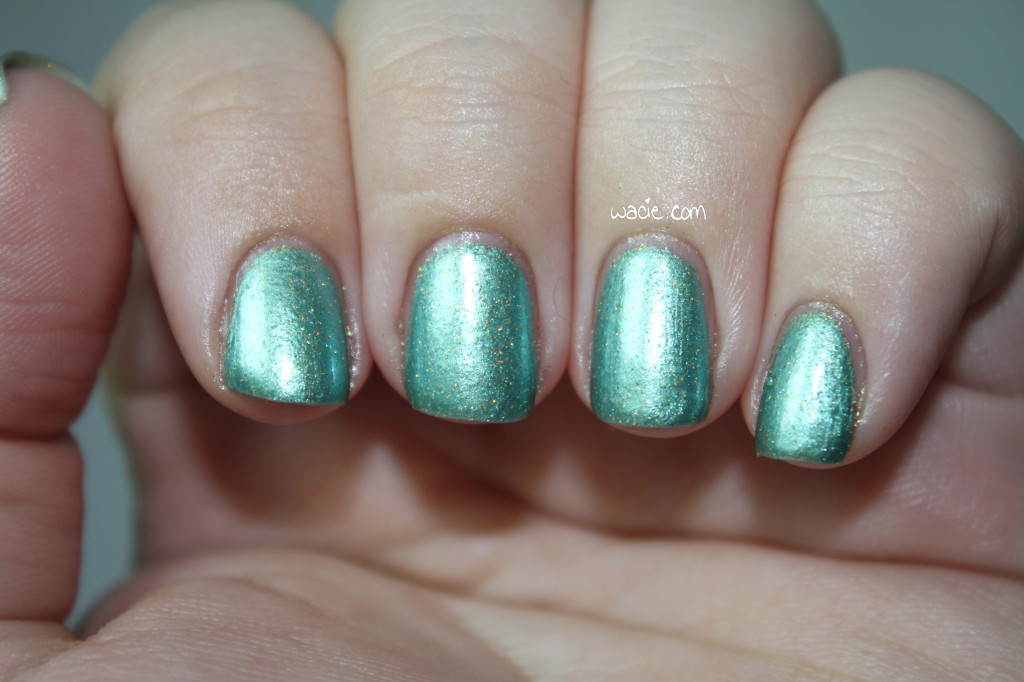 Final word: This is a gorgeous color to end the summer with. I know it's still technically summer for a couple more weeks, but I miss it already.