I'm always excited to share a first on the blog. For Manicure Monday this week, I'm wearing Tomboyish from Pretty & Polished, one of my first-ever indies, my first-ever thermal polish, and the first-ever thermal on the blog. I'm wearing three coats of Tomboyish with one coat of Digital Nails's Spectraflair top coat and Color Club's clear coat.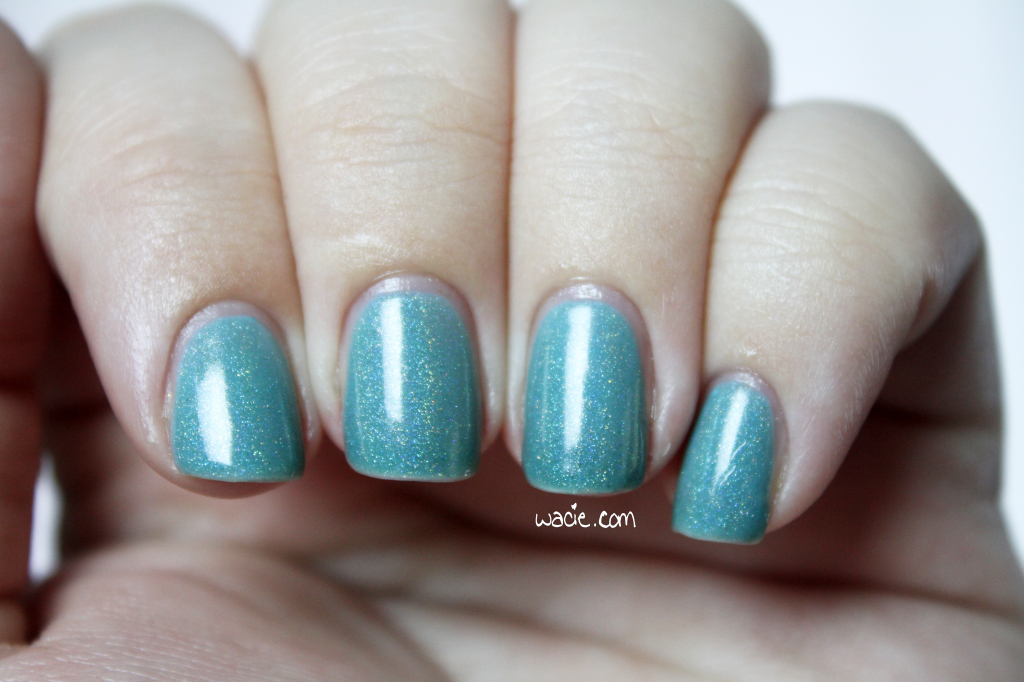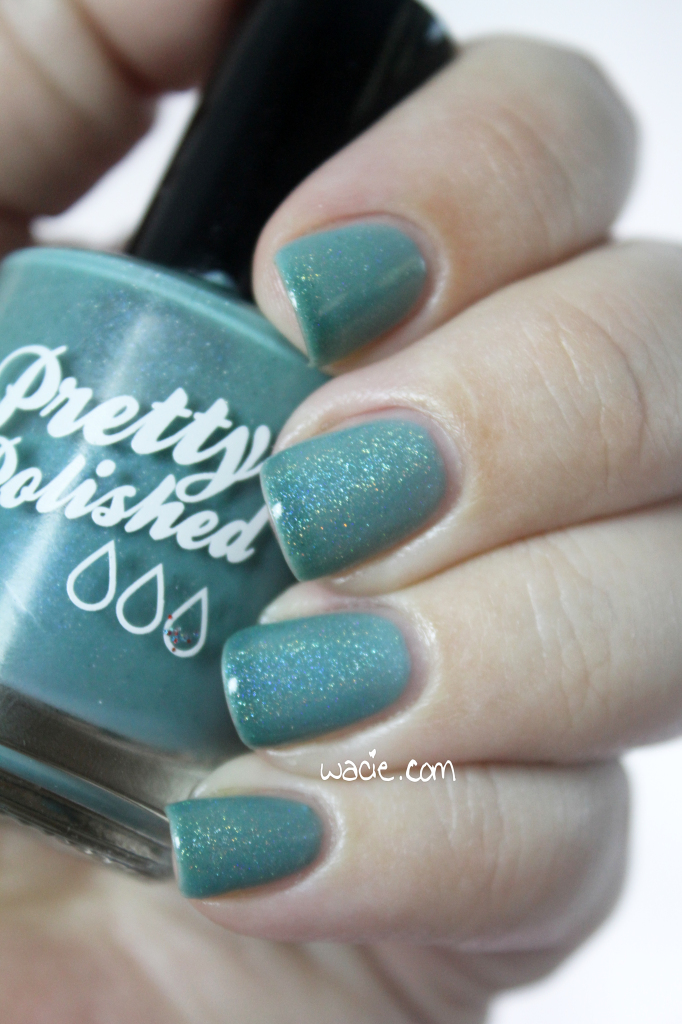 Tomboyish is a deep teal-to-dusty blue thermal polish with a light sprinkle of holographic sparkle. The consistency is thick due to extra pigments, but it's still very easy to use and apply. The first coat was very sheer, but coverage builds with additional coats. It dries quickly, and with a matte finish. In this regard, it's very much like an ordinary polish.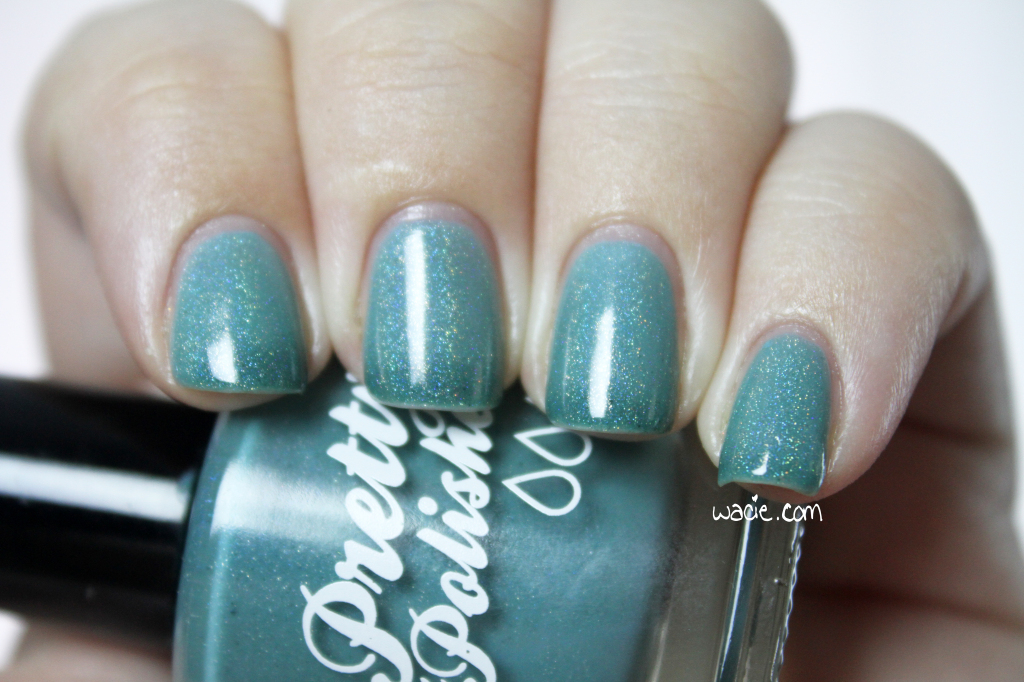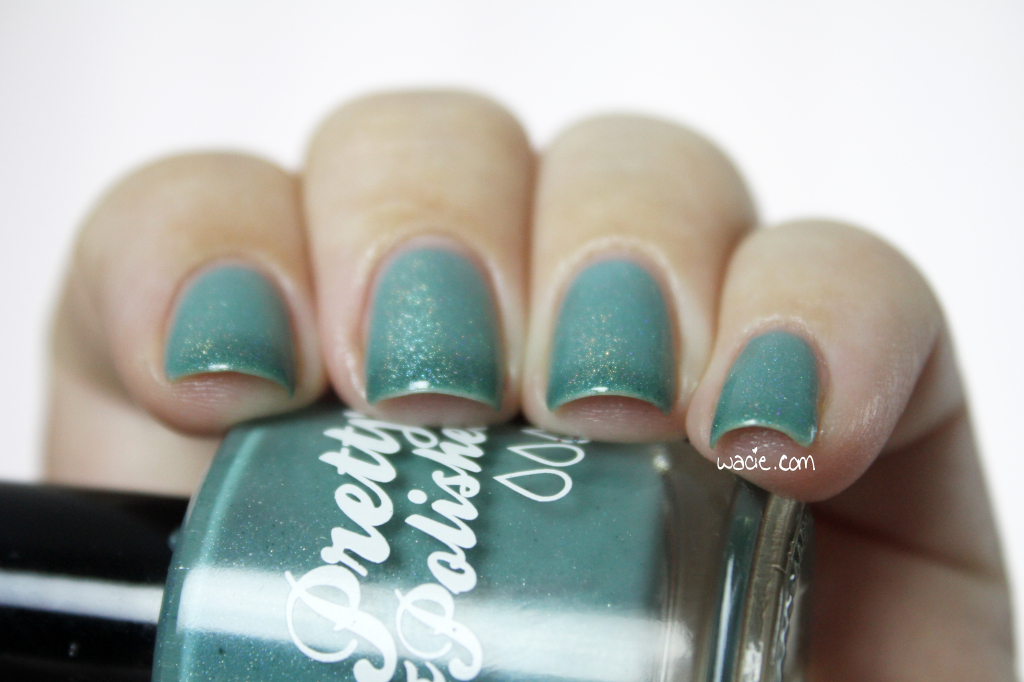 Thermal polishes change color with heat, and that's what makes this polish special. The teal color deepens when it's exposed to cold temperatures, and it fades to blue when exposed to warm temperatures. Body heat is enough to effect the change, and it happens instantaneously; if I dipped my fingertips in cold water, the teal color would deepen, but would fade back to blue as they warm up again. If your nails are longer than your fingertips, you'll often have a nice gradient effect; the part of your nail grown past your finger will be different than that's closer to your cuticle. It's an awesome, effortless look.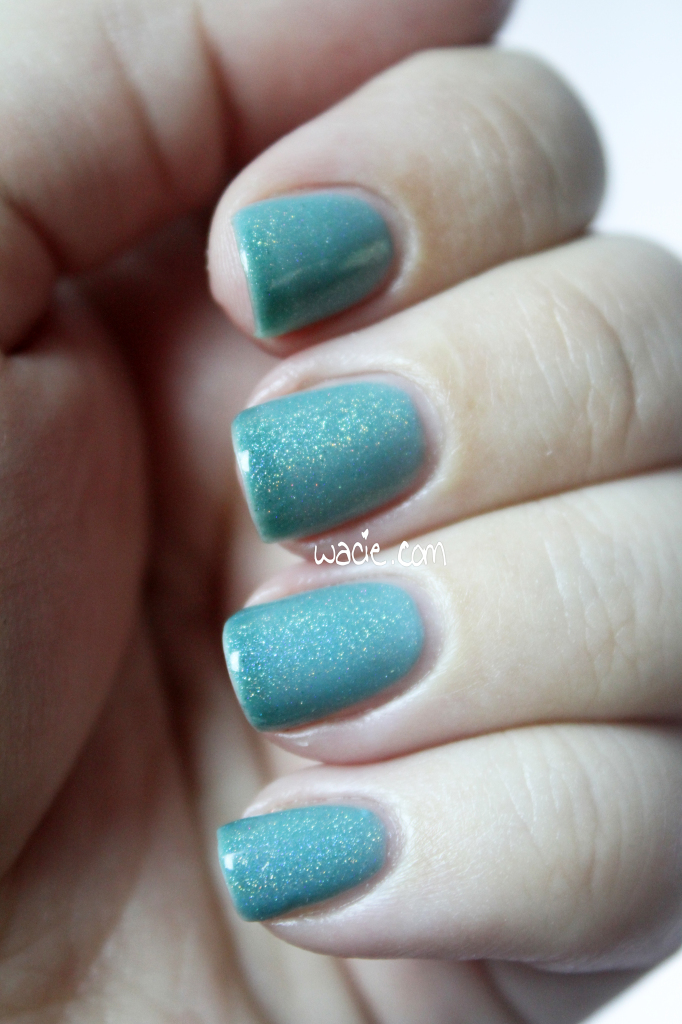 I wanted just a little bit more sparkle with Tomboyish, so I put on a Spectraflair top coat made by Digital Nails. The holo isn't as strong as it would be if it was a holo polish, but being able to turn any polish I own into a holo is pretty cool.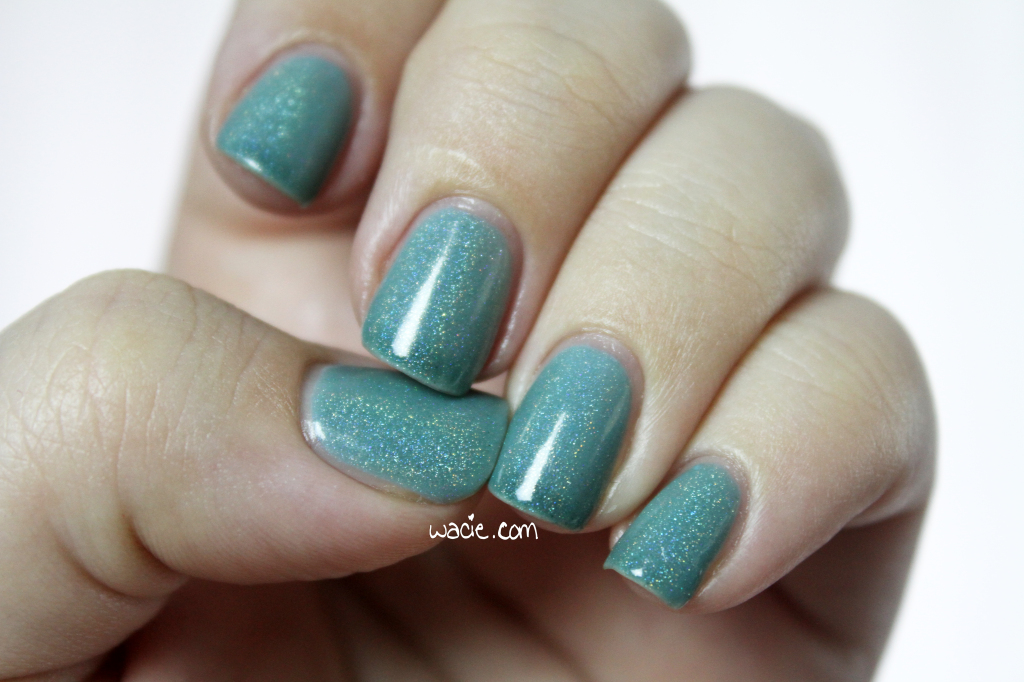 I've had this polish for a long time, so I think the effect isn't as potent as it used to be. The first time I used it, the light color was much lighter, and now it hovers somewhere in between. It's still pretty cool, and it still changes, but not like it used to.
I love thermals, and I've got more in the pipeline. I can't wait to wear them.