It's Wacie Wednesday, and this week I'm wearing a sister polish to Opulence, the gold and silver glitterbomb I wore a week or two ago. This is Decadence, a full coverage glitter with fine red, silver, and turquoise holo glitters. I'm wearing three coats of Decadence with one coat of Color Club's clear coat.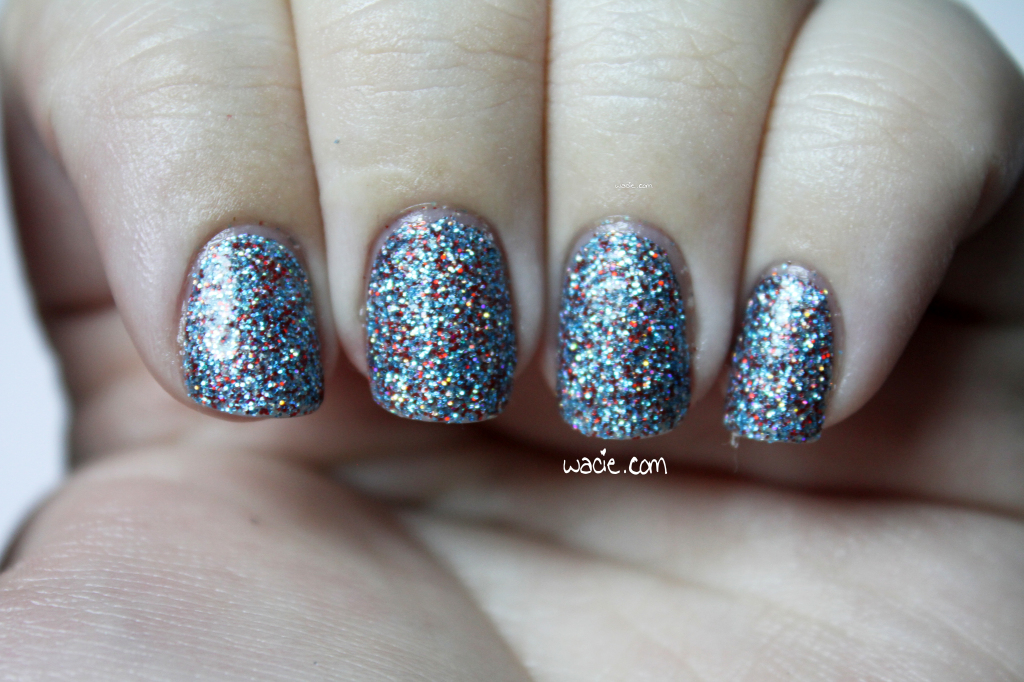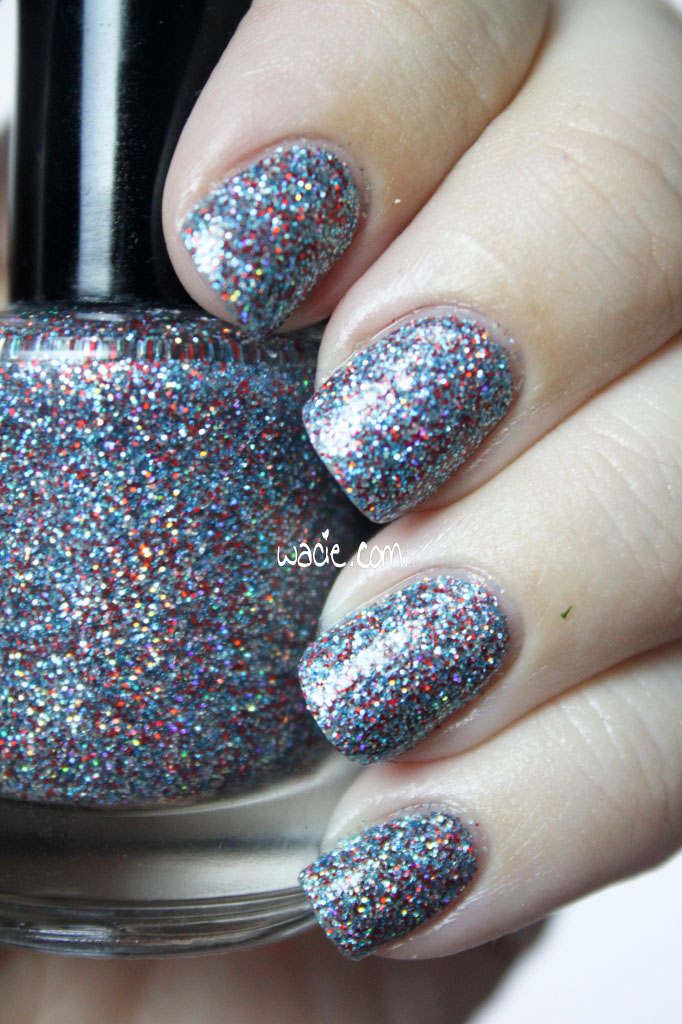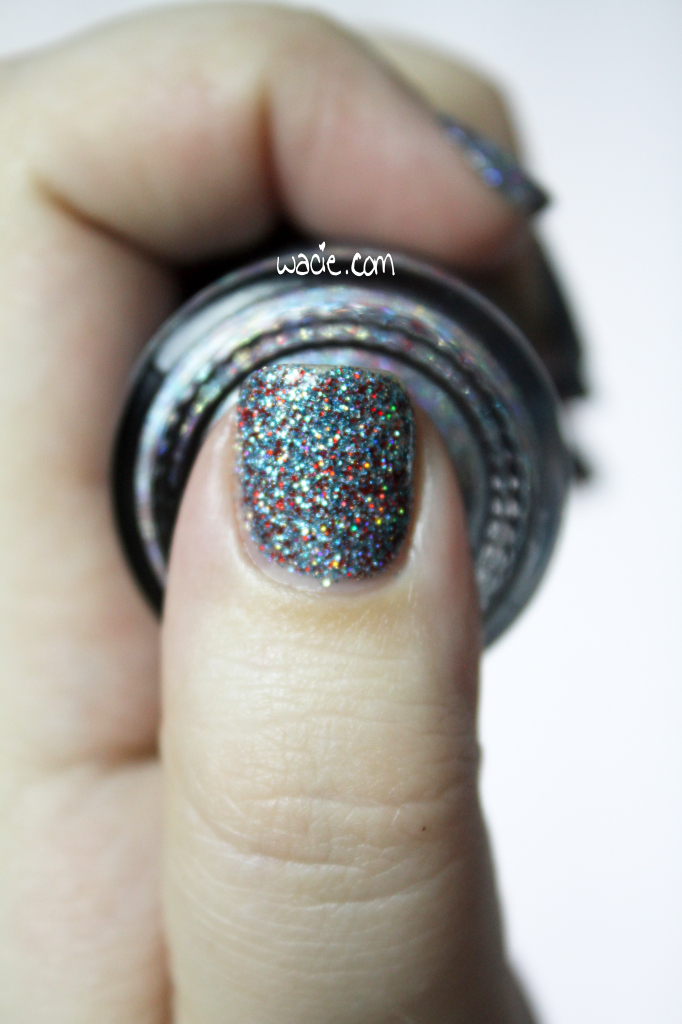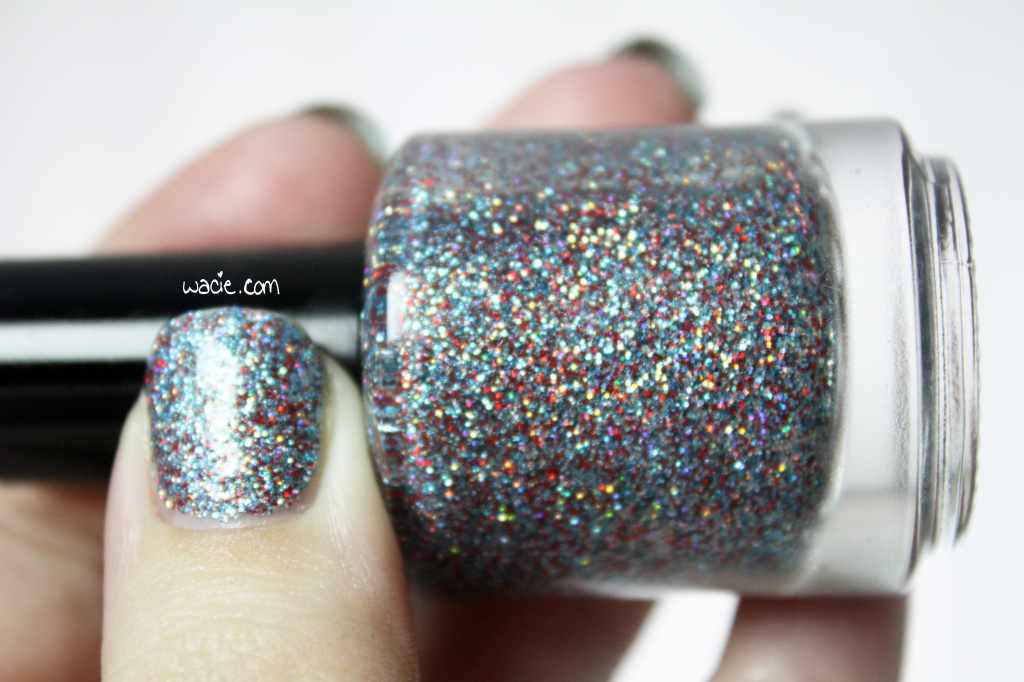 I call this a sister polish to Opulence because it was made with the same intent, to learn how different glitters work and compliment each other. I also love the trend of full coverage microglitter polishes among indie makers, and I wanted to try to replicate that look in my own way. I also have some pretty limited glitter selections, and that's why I've used such an odd color combination. I basically mixed every glitter of this size and shape into a bottle. I'd do it again.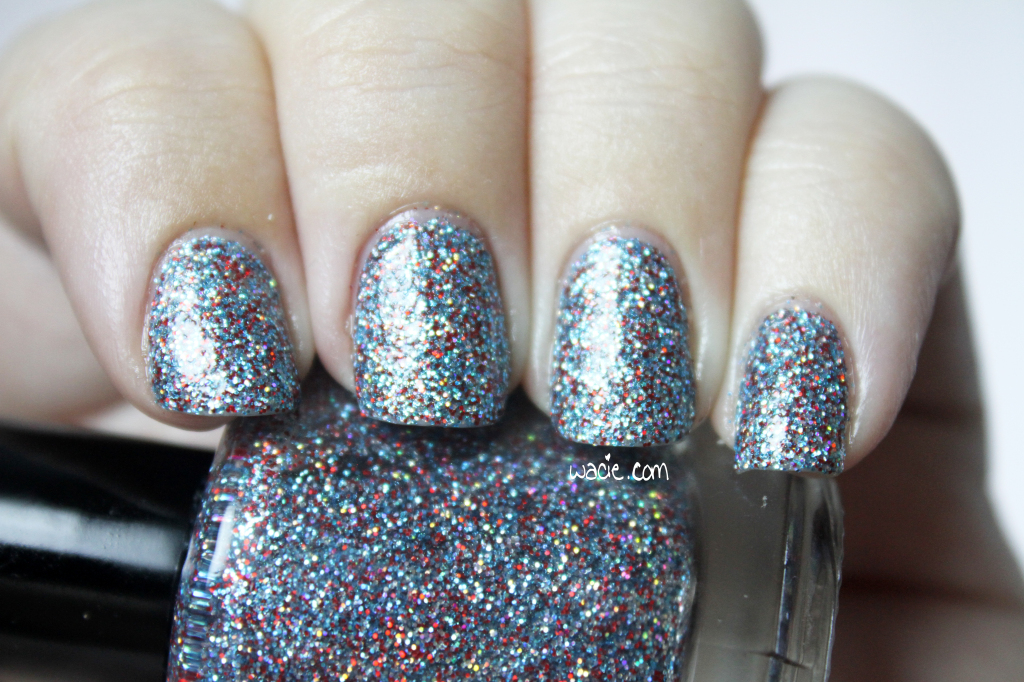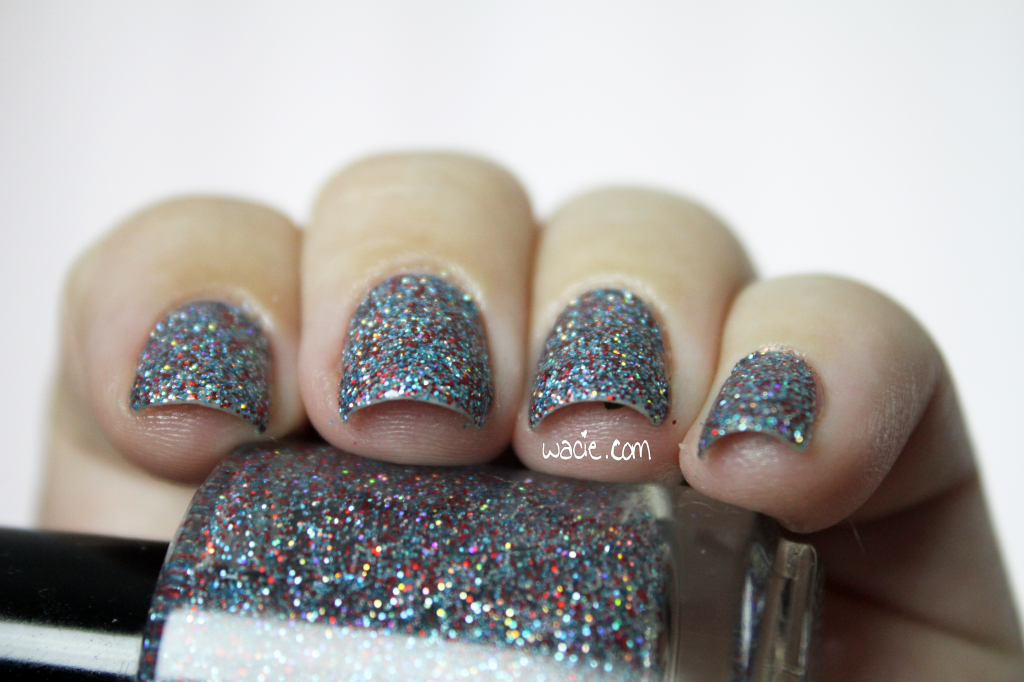 Decadence goes on a bit thick, naturally, because there's so much glitter in it. It does dry quickly, though, and with a fine gritty texture. It's still textured with one coat of top coat, but it's a bit smoother than without it. I also probably could have gotten away with two coats, because these glitters cover pretty well.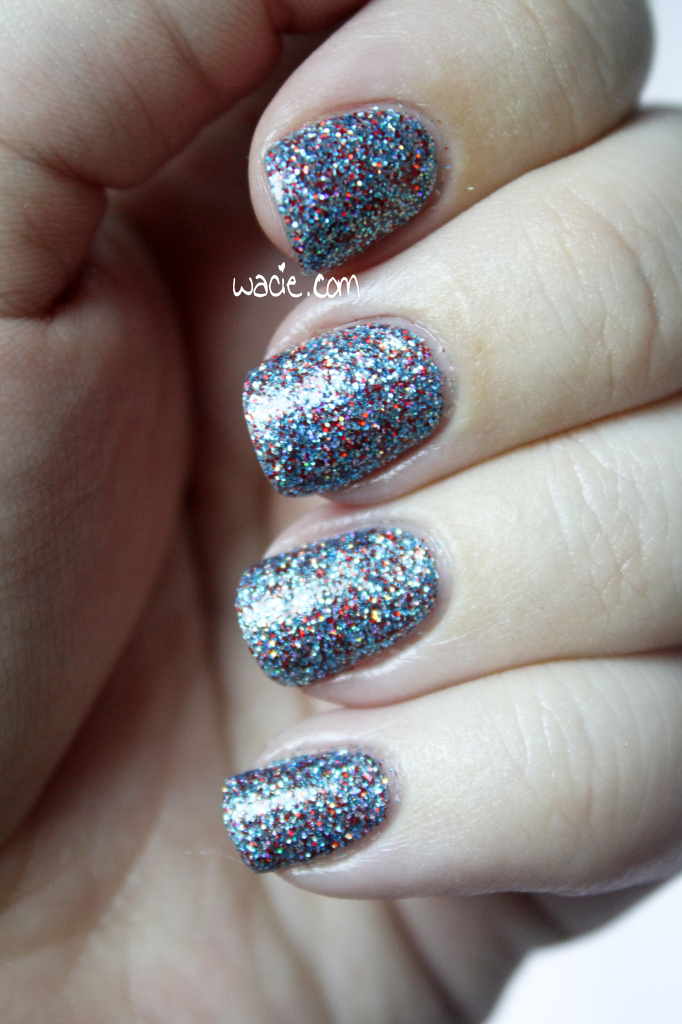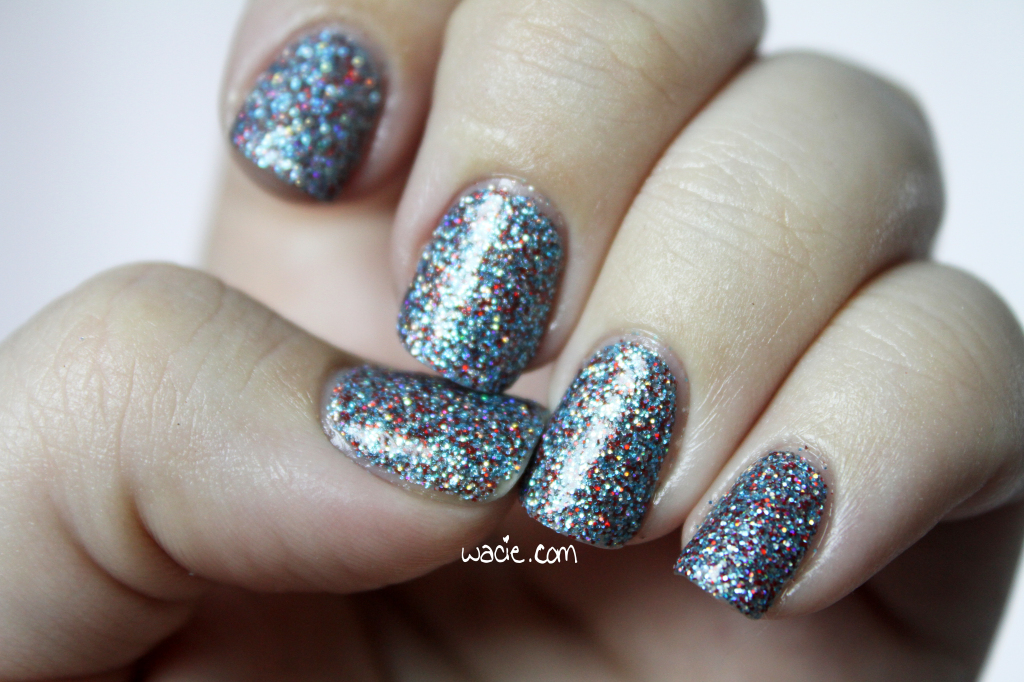 Outdoors, this is stunning. Sunlight is, for a lot of manicures, the ultimate complement to this polish. Everything is so glittery and shiny and blinding. It's gorgeous.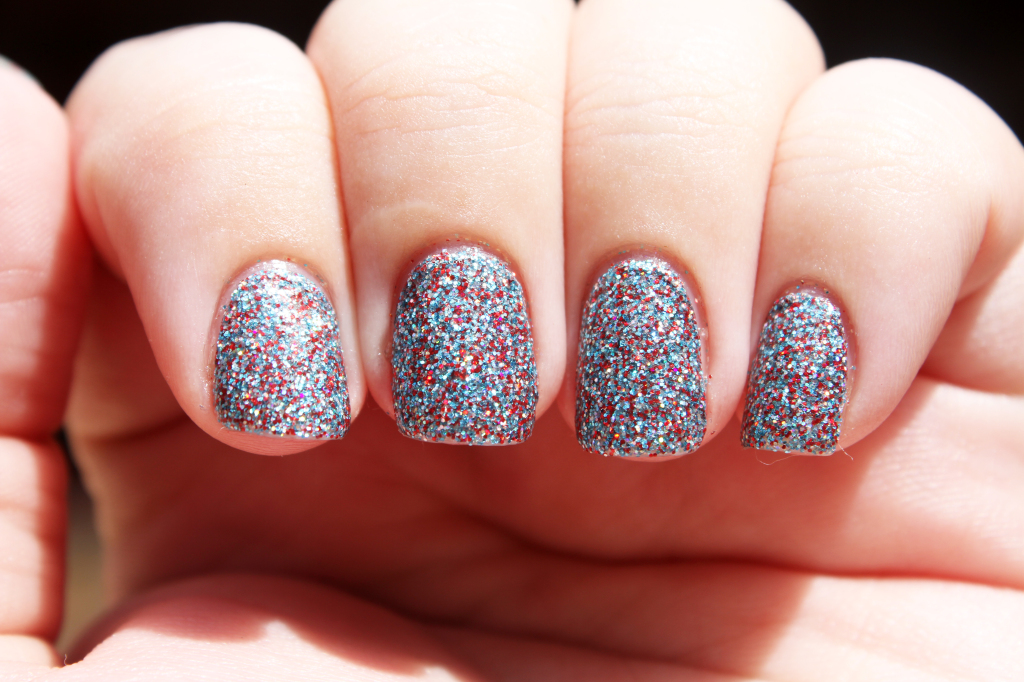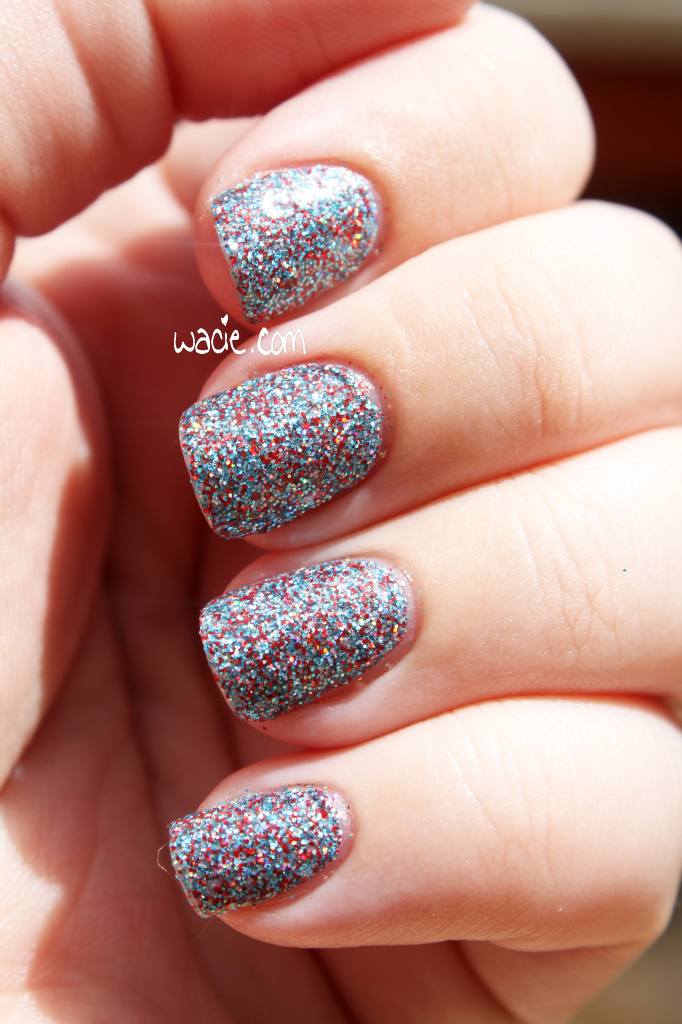 Not looking forward to taking it off, though.