Happy Saturday! I'm excited to bring you a weekend swatch again, because I feel guilty for taking so many weekends off from blogging. This Saturday we're taking a look at Blue-Eyed Girl Lacquer's Blood on the Moon; I'm wearing three coats with one coat of Seche Vite. Photos this week were taken indoors under LED lighting, because of course it's cloudy today.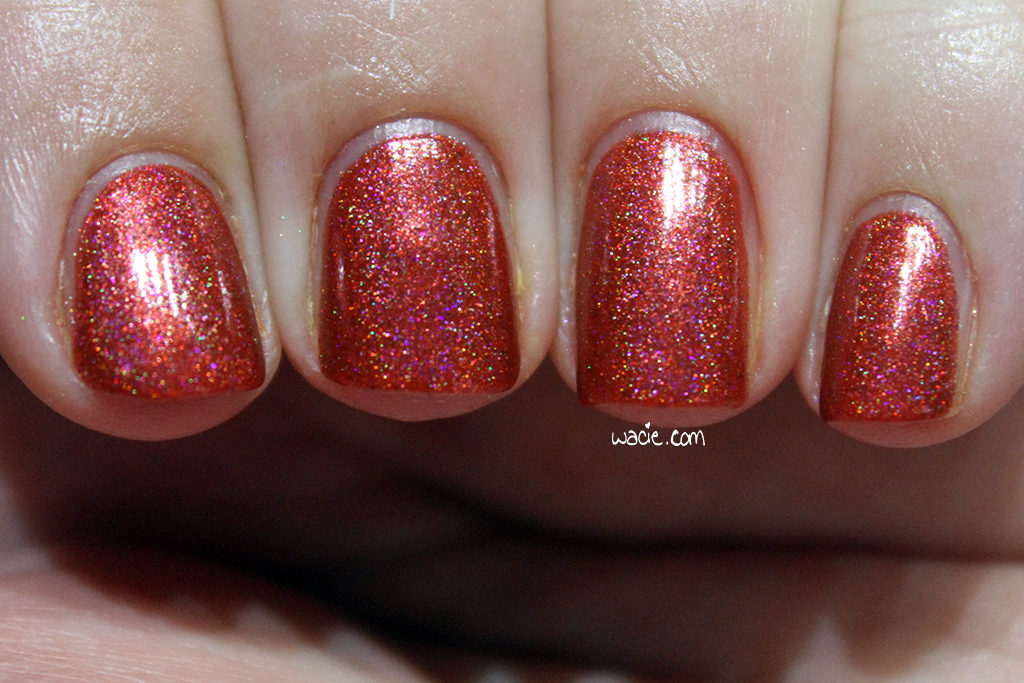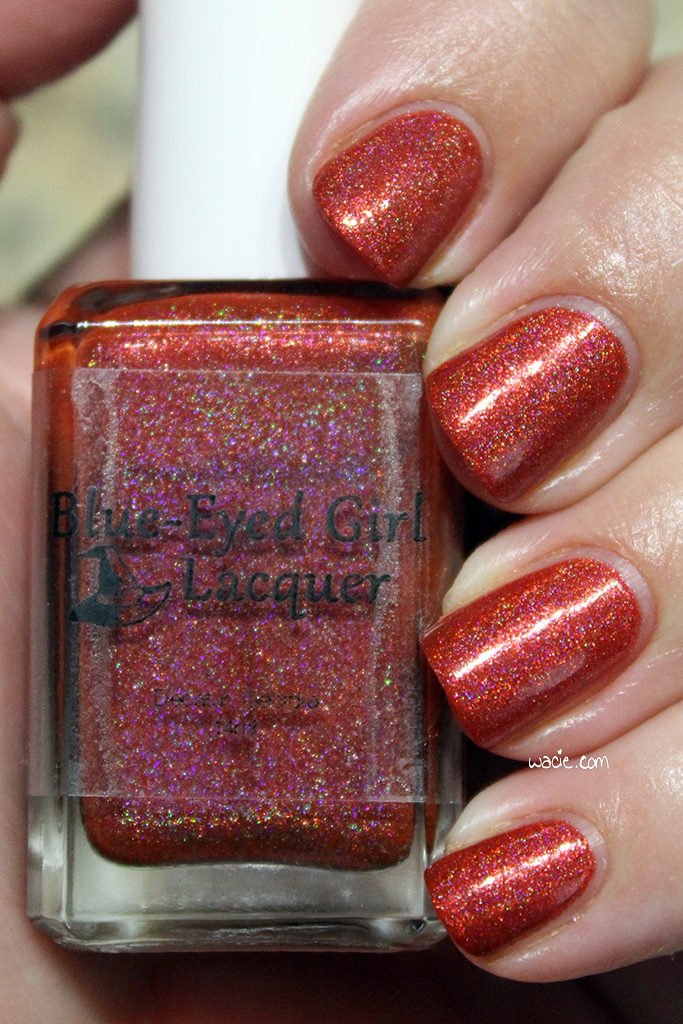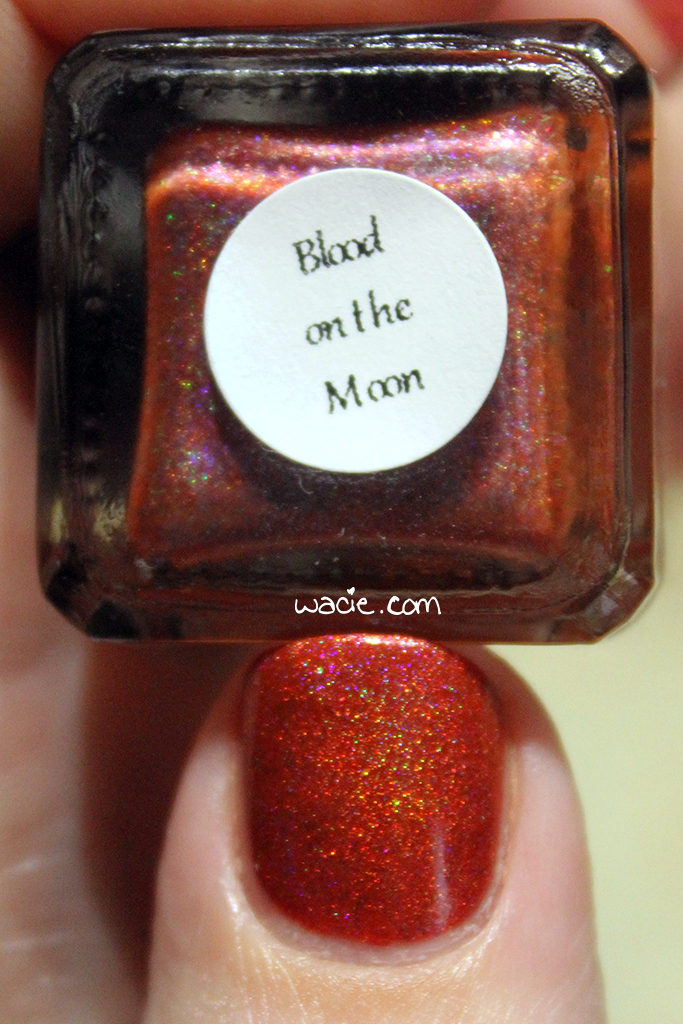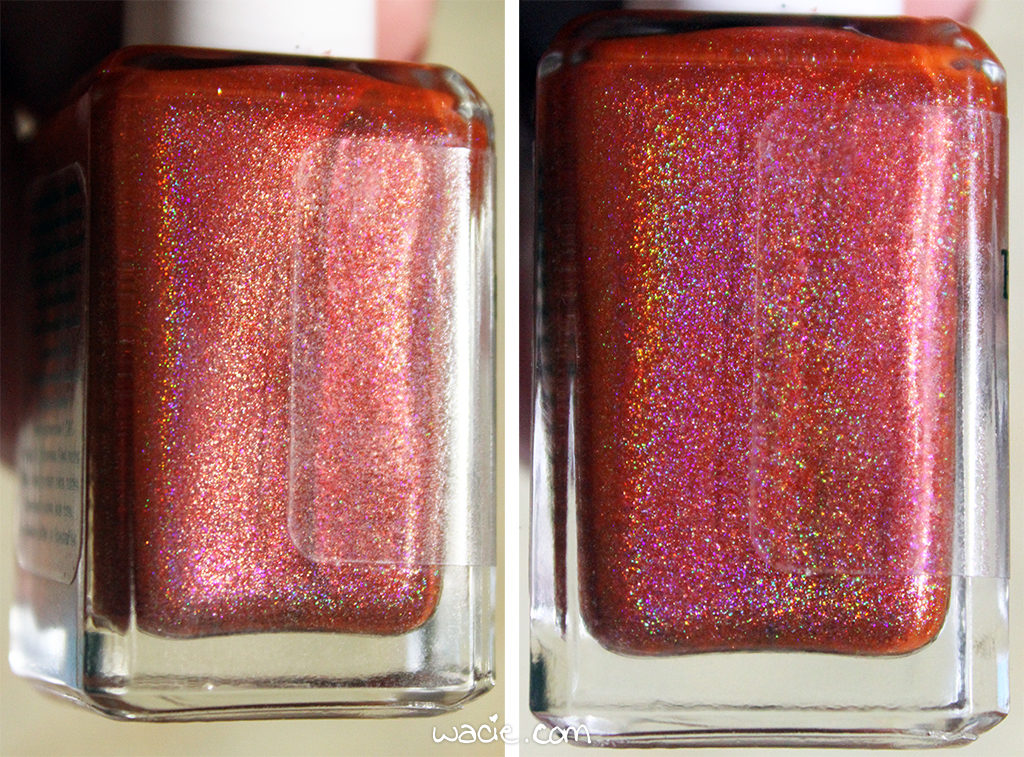 Blood on the Moon is a red-orange holo polish with purple shimmers. Application was very easy; the product consistency was very smooth and buttery. The first coat was just translucent enough to warrant a second coat. The holo effect is very visible under LED lights. It dried quickly and with a satin finish; I used top coat for shine.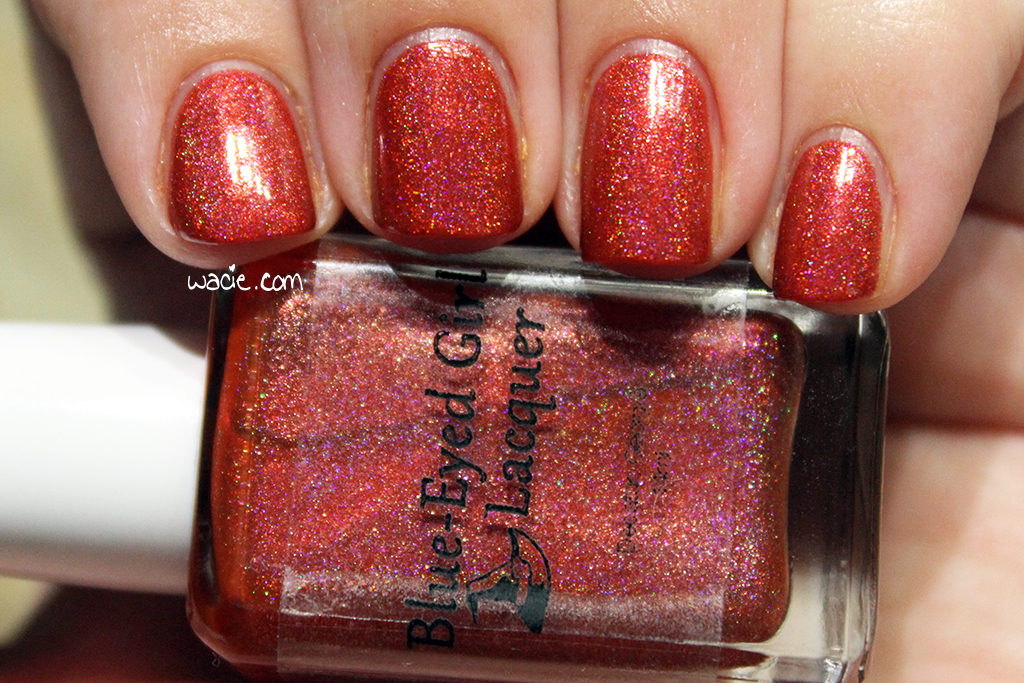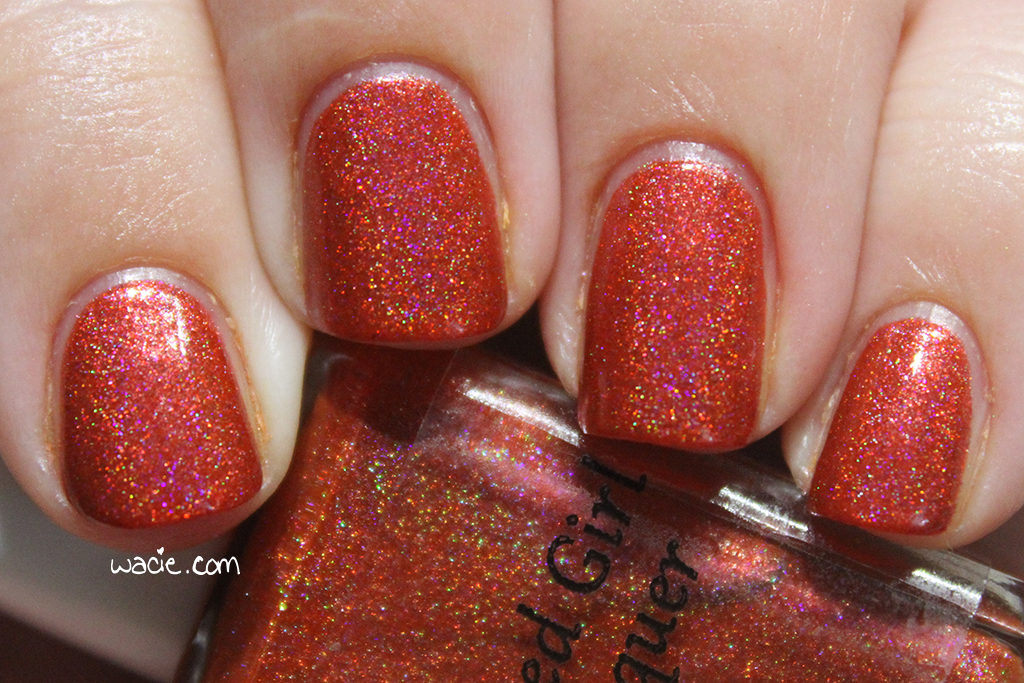 This polish is the first in a BEGL Halloween collection based on the film Practical Magic. BEGL Halloween collections — and holiday collections in general, really — are wonderful because they aren't obviously tied to the holiday, and I love that. I'm wearing Halloween polish in April, and nobody would know it unless I told them. This polish is a deep and beautiful orange, perfect for any season and not just autumn.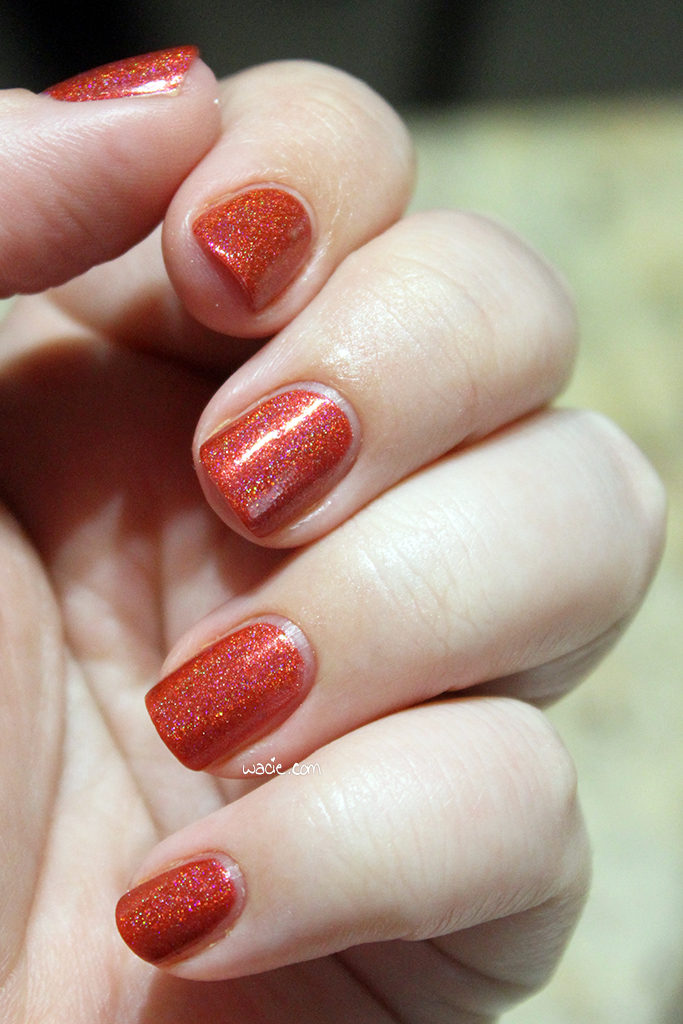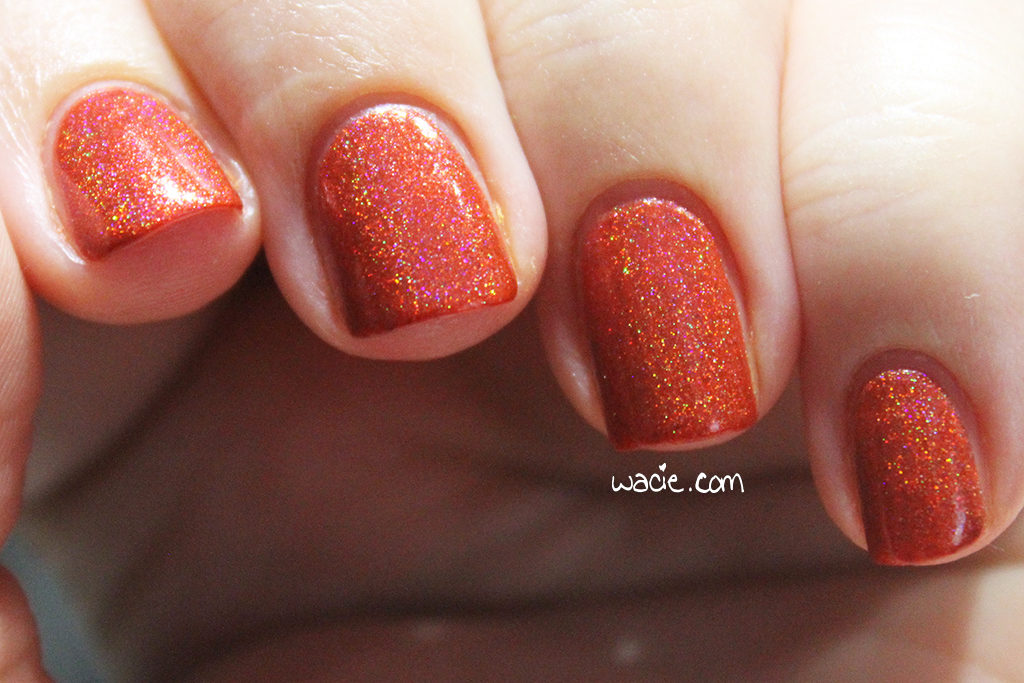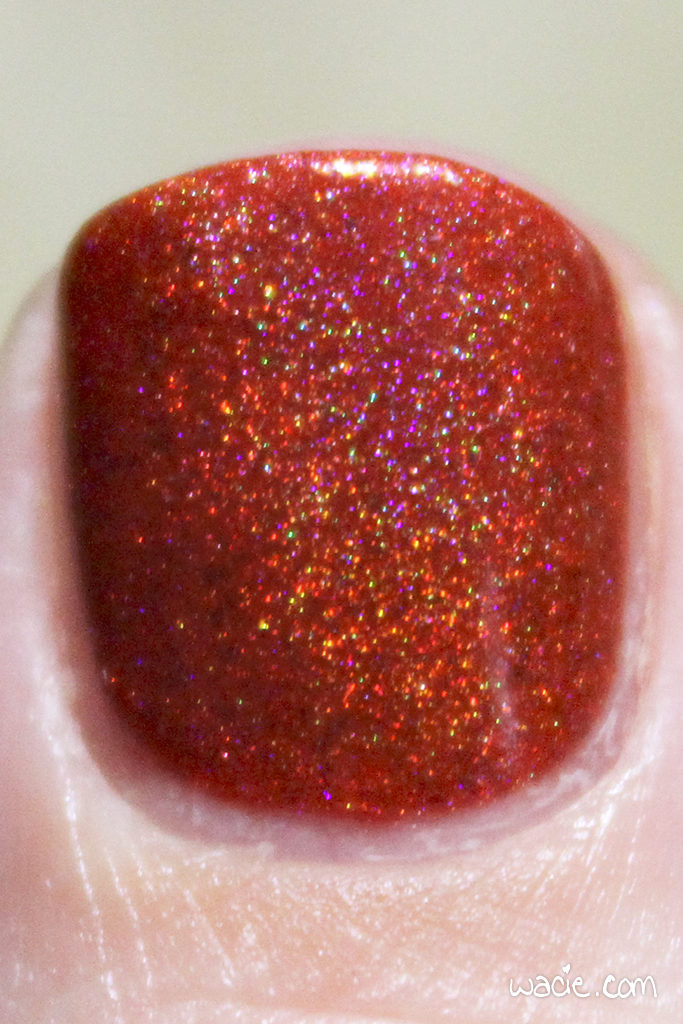 Blood on the Moon has been discontinued by Blue-Eyed Girl Lacquer; other BEGL polishes are available in their online shop.
I bought this polish myself.