Welcome back to Swatch Sunday! Even though I've worn a lot of Sinful Colors polishes over the years, I've never had the chance to dedicate a whole post to one. My Sinfuls are my workhorses; they're always there for me when I need a basic creme or a dainty iridescent glitter. Timbleberry is the perfect example of a Sinful creme; it has great coverage, it watermarbles, and it's up to whatever task you have. For these photos, I'm wearing three coats of Timbleberry with one coat of Seche Vite.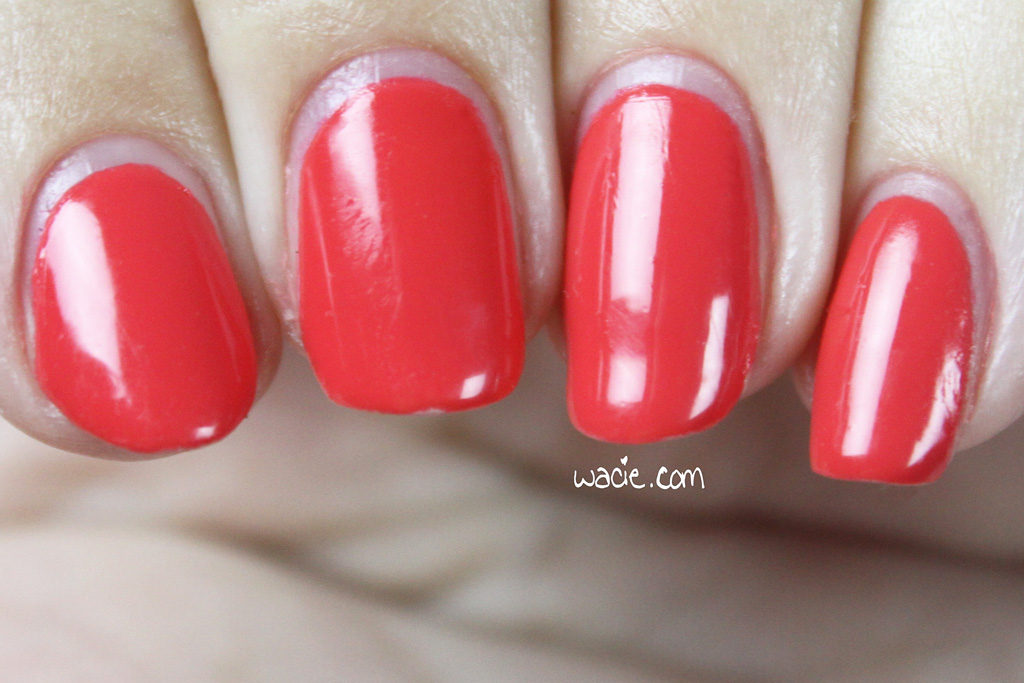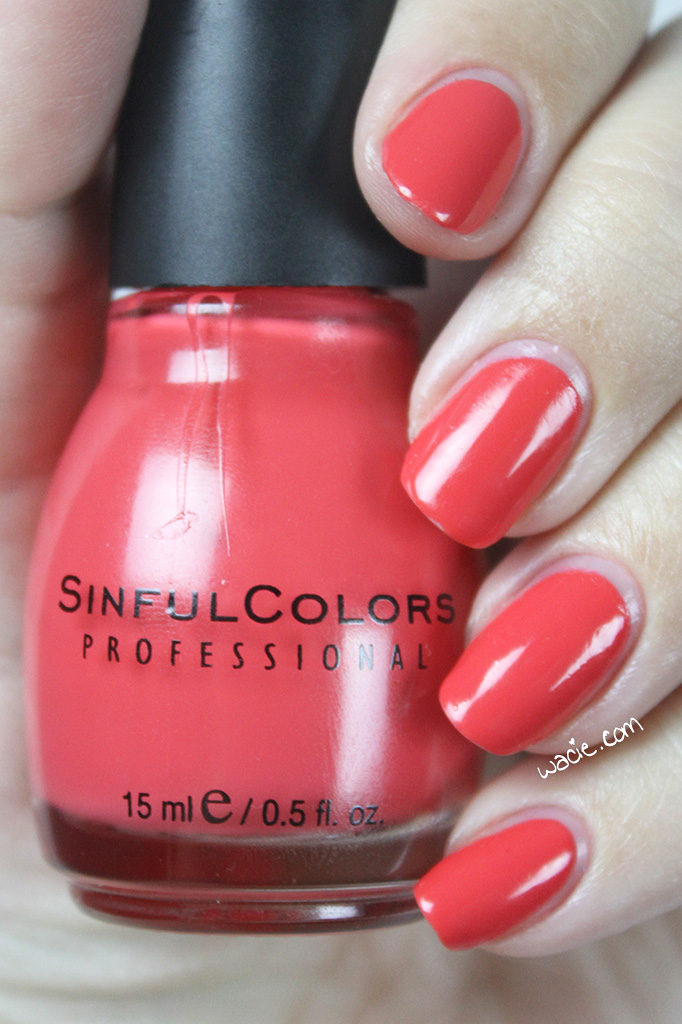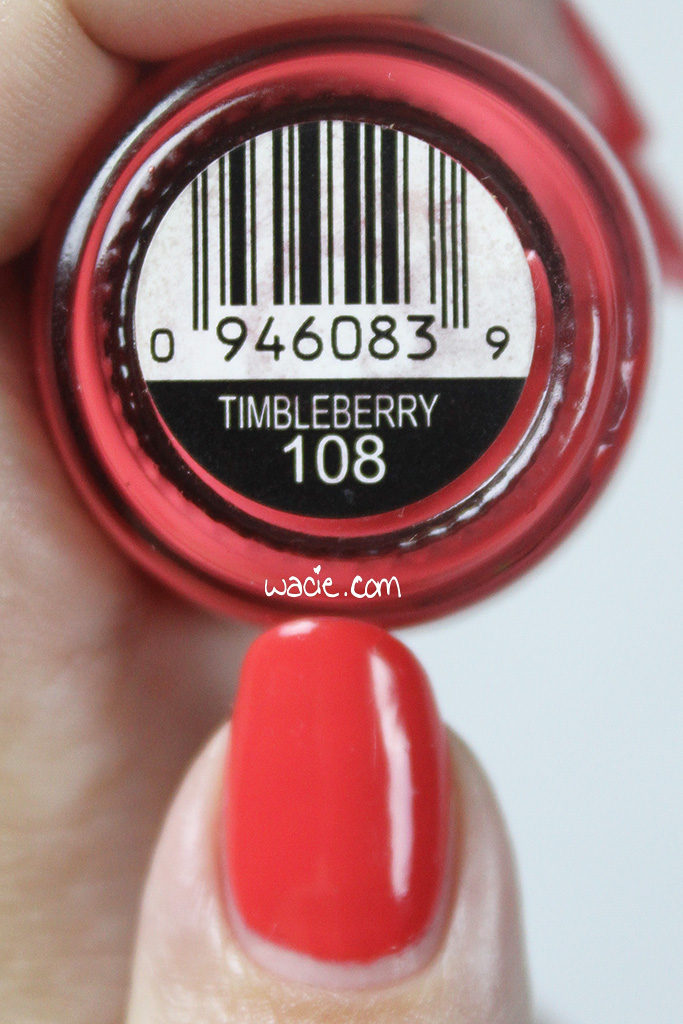 Timbleberry is a bright pink creme polish. Application was good; the first coat was nearly opaque, and the second brought it up to full opacity. The product consistency was still smooth and workable, despite the polish's age. It dries quickly and with a glossy finish; I used top coat for extra shine and protection.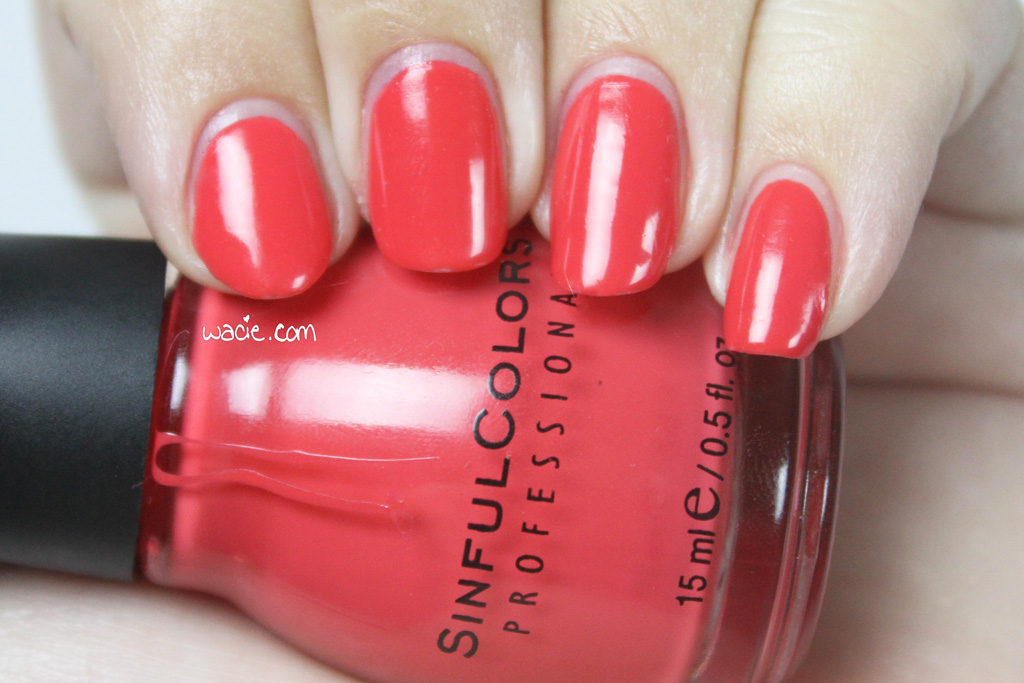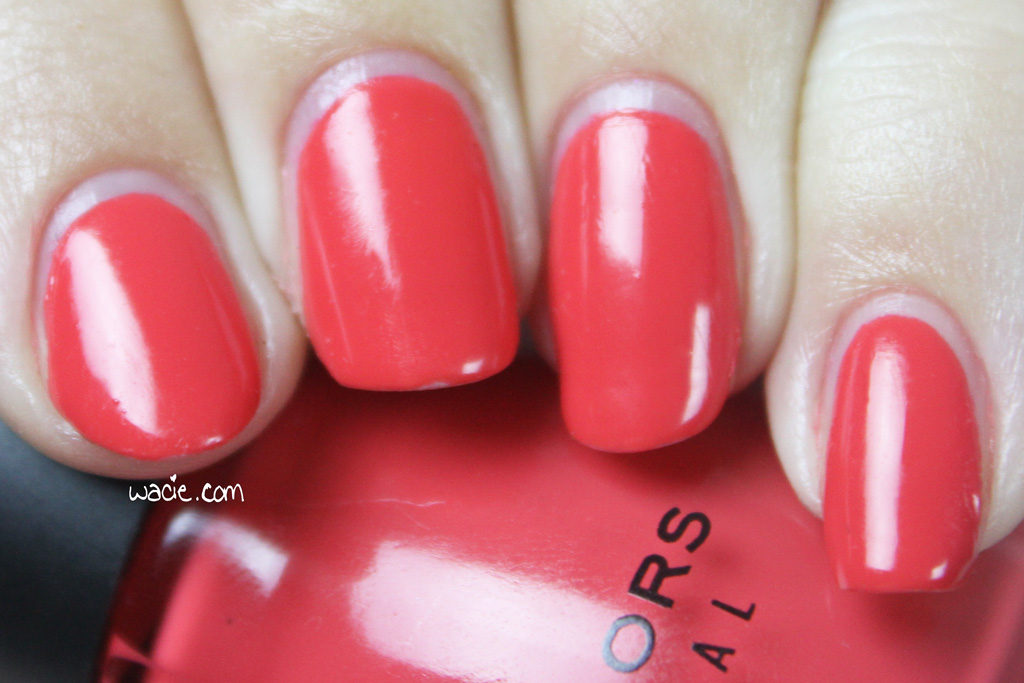 Timbleberry is one of the oldest polishes in my collection, and it's been a part of a lot of different nail looks, though only a couple have been on the blog so far. It's a pretty unique shade for being a creme; it's a bright pink, but it's juicy, warm, and in some lighting conditions, it's almost red. It's a great color.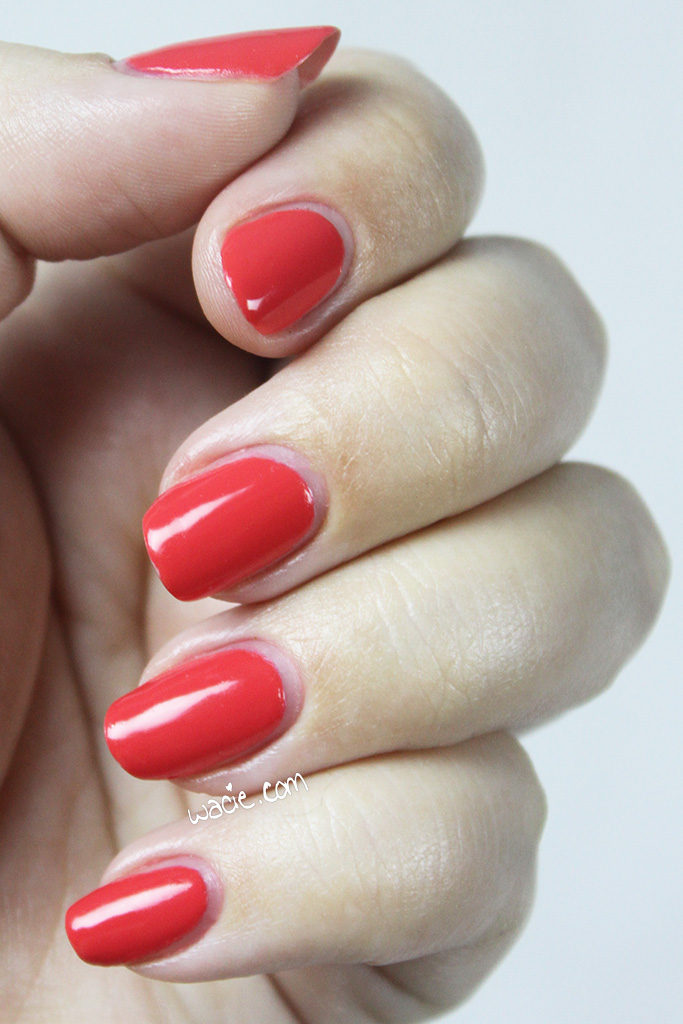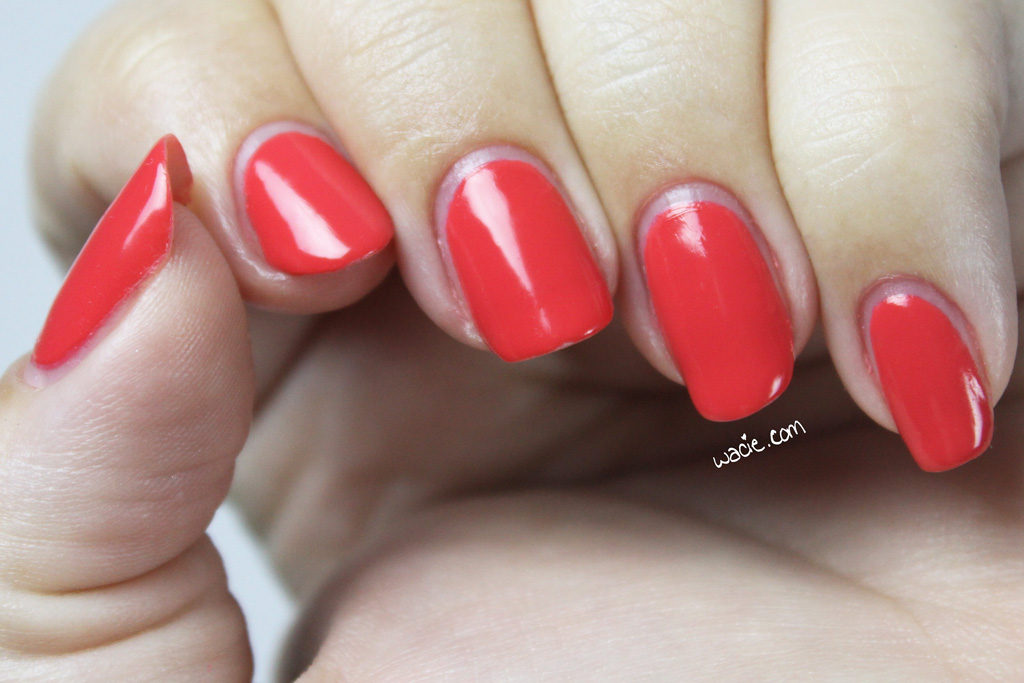 Unfortunately, Timbleberry has been discontinued by Sinful Colors. Other Sinfuls are available nationwide.
I bought this polish myself.