Happy Monday, reader! Remember magnetic polish! I'm bringing it back! Today's look was done with Sally Hansen's Kinetic Copper; this is three coats of Kinetic Copper with one coat of Seche Vite.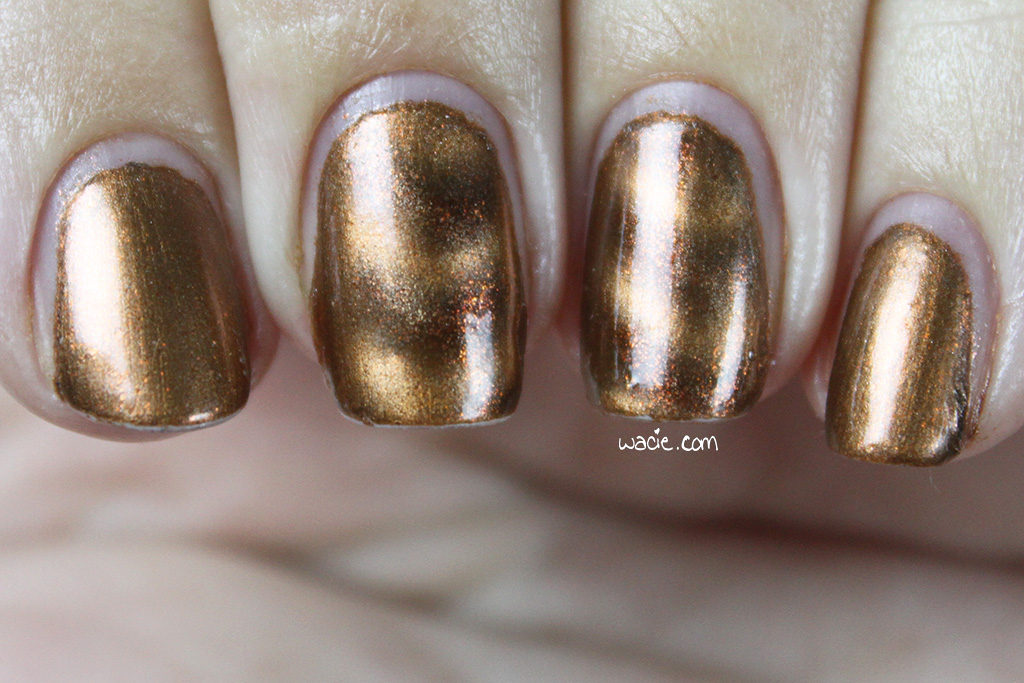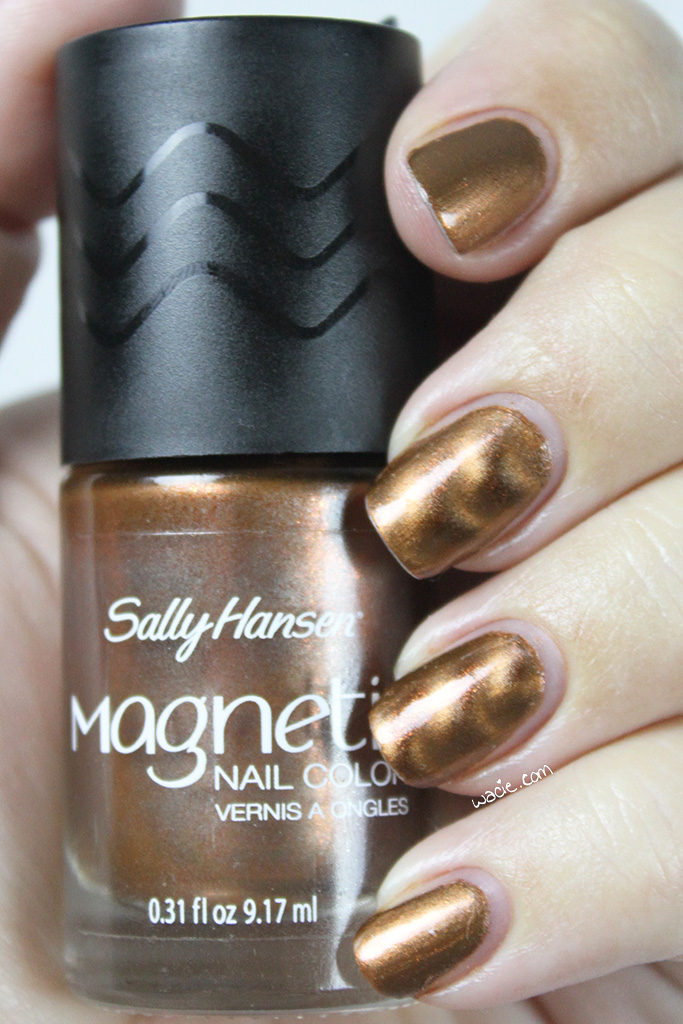 So we all remember 2011, right? Maybe it was 2012. That time had a lot of really fun and, looking back on them, really questionable nail trends. Magnetics, feather toppers, crackle toppers… It's so fun to look back on looks like these with what we know now. I wasn't huge into nail art at that time, and this was way before I discovered indies, so anything new was really exciting. Even with as popular as magnetic polishes were, I've still only worn like three of them ever, and that's why the novelty hasn't completely worn off for me. I kind of wonder if we're going to look back on gel-effect polishes and Liquid Sand with the same kind of  dismissal.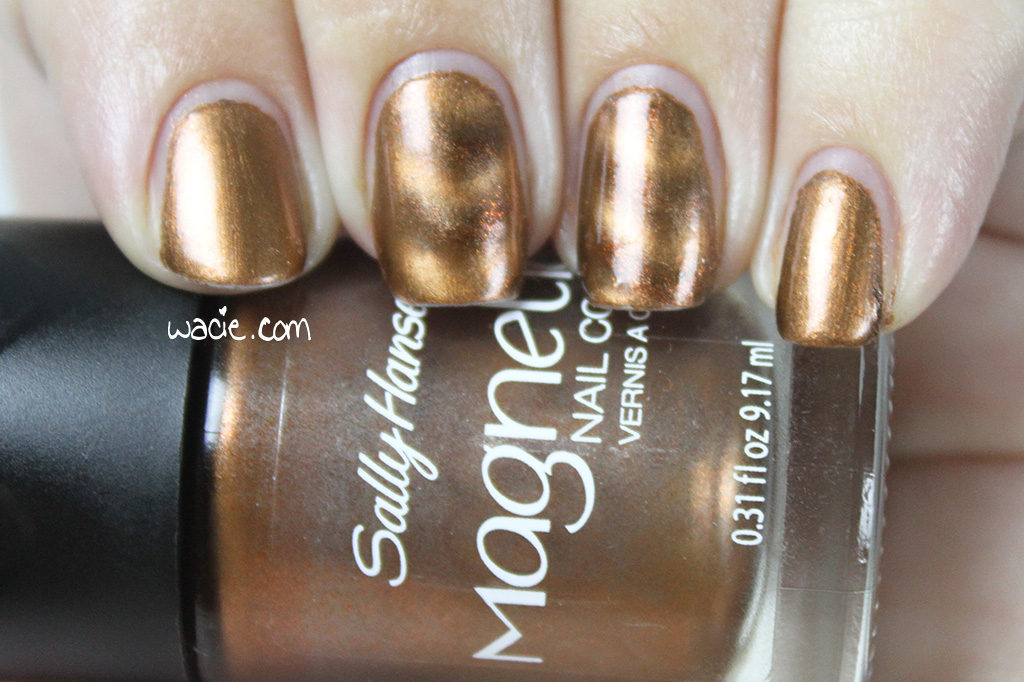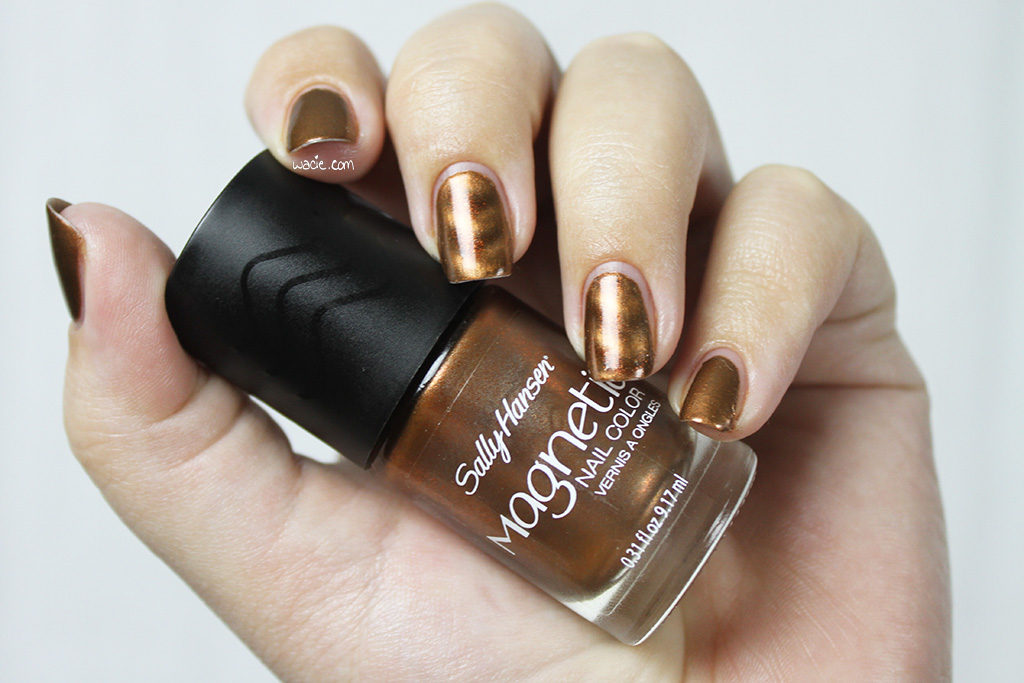 Kinetic Copper has the benefit of being a really pretty polish with or without the magnetic effect. As you can see, I only used the magnet on my accent nails; let's not go too far into the past, shall we? This rich bronze has a lot of copper shimmers floating around in it, so even if you just wear it as a shimmer polish, it's a really nice look. The magnet deepens the polish to a rich brown, and the wave pattern gives it a cool cats-eye cabochon effect. It's still cool, even if it is dated.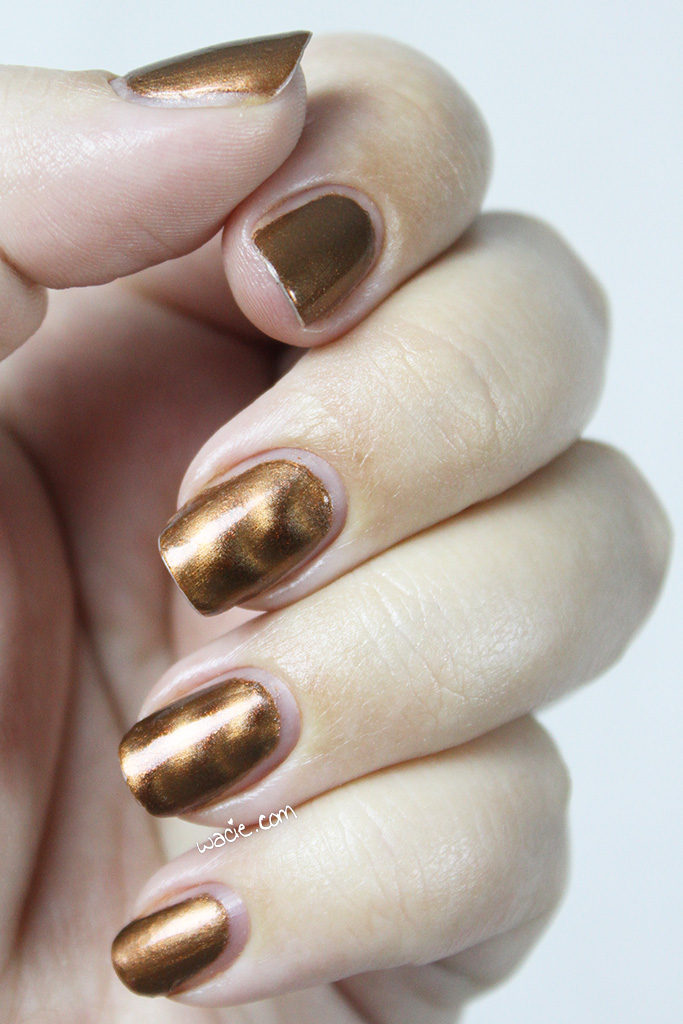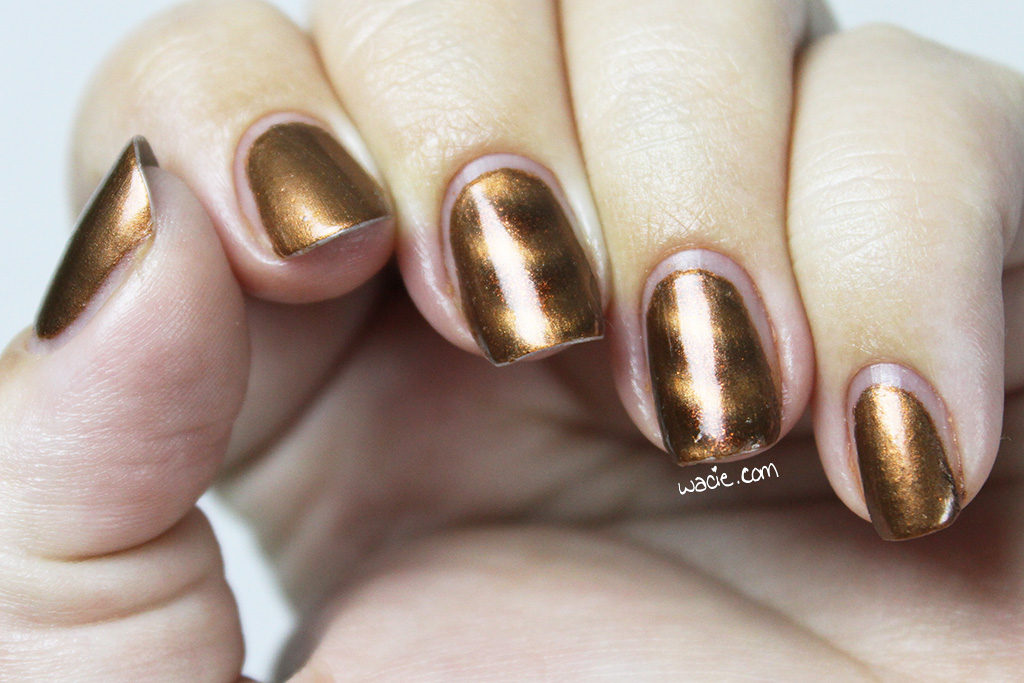 You can see the magnetic effect best in the sunlight photos. I never get a good even pattern because my nails curve so much; it's strong in the center and only in the center. It looks fantastic in the sunlight, though, the copper shimmers really come to life out here.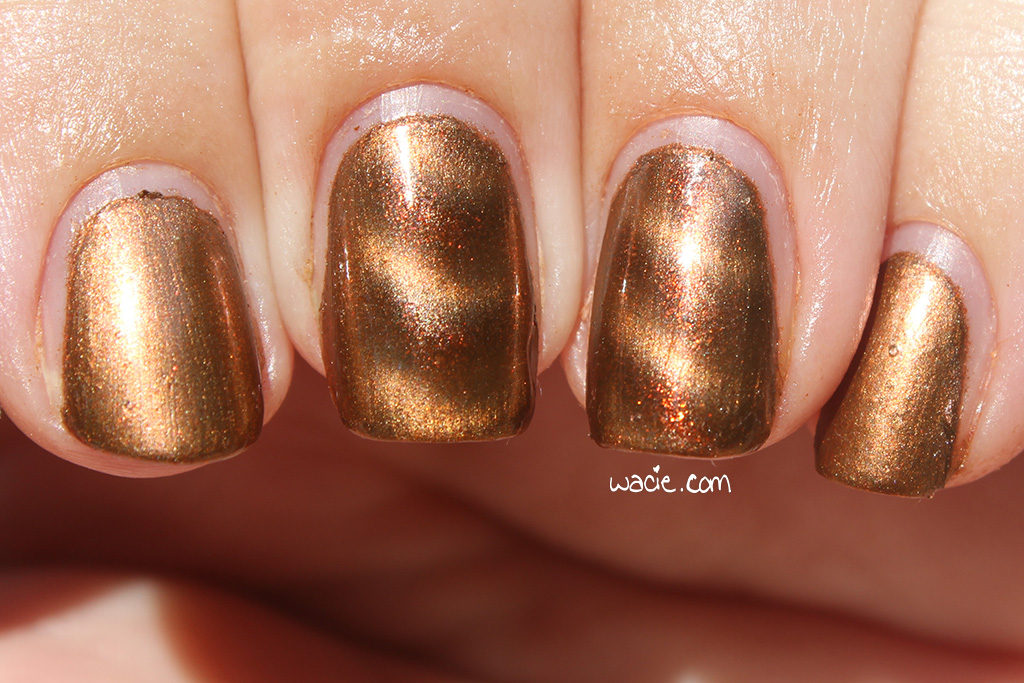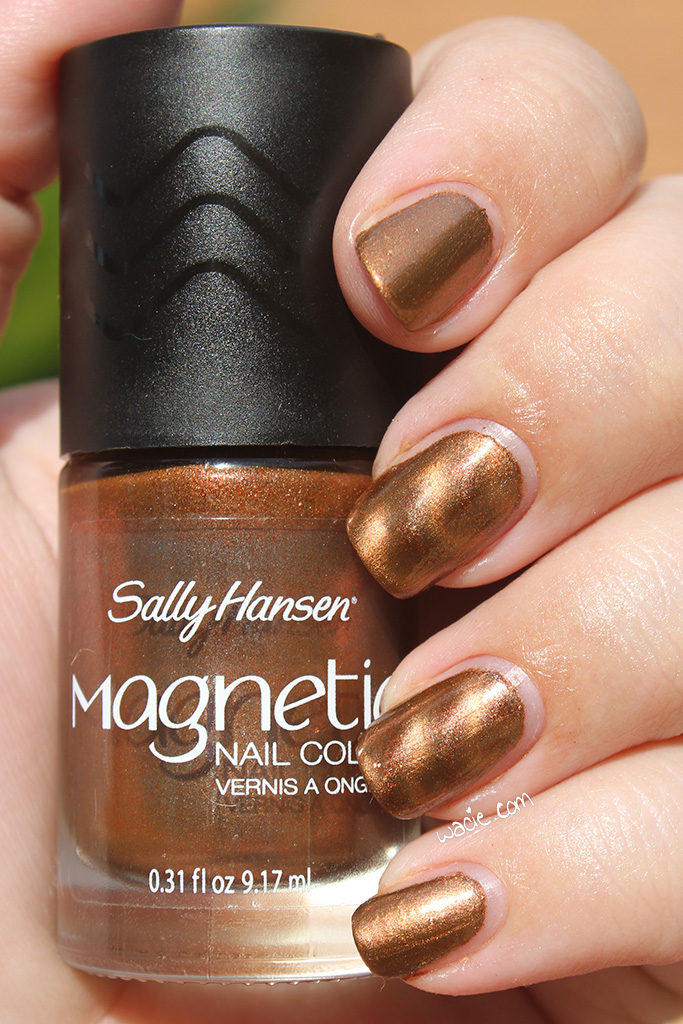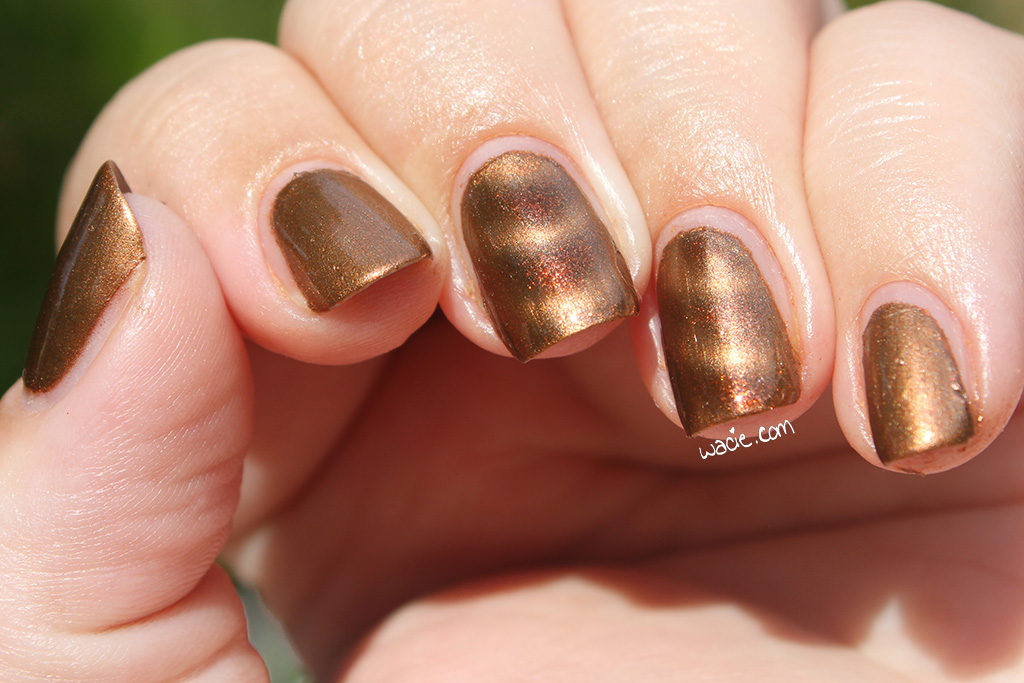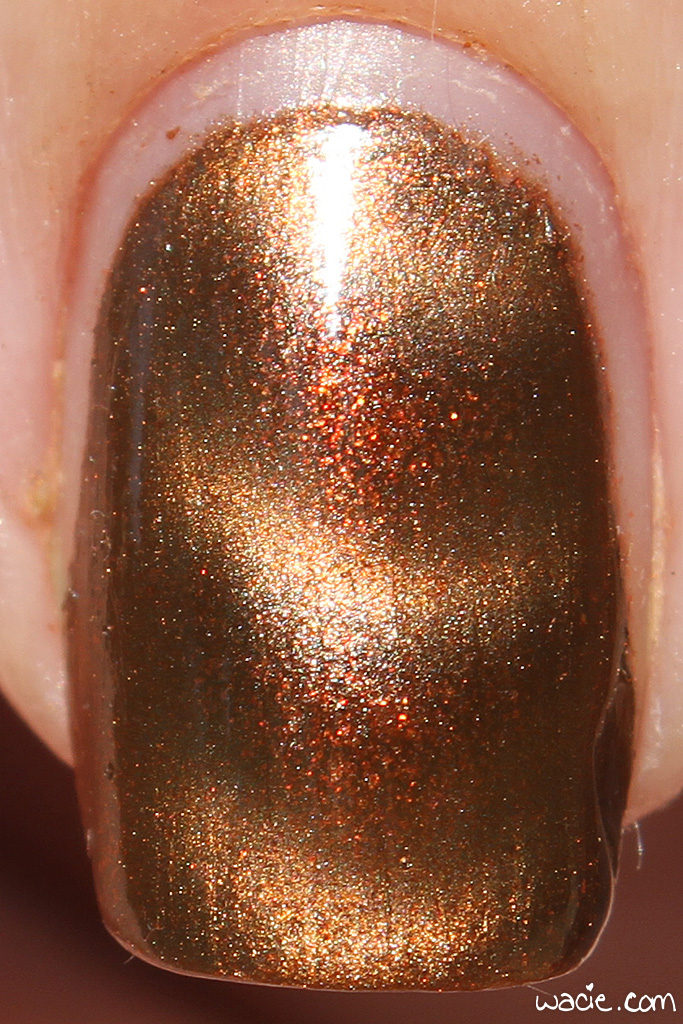 Kinetic Copper and the Magnetic line are discontinued by Sally Hansen; other Sally Hansen polishes are available in stores nationwide.