Happy Saturday, reader! Today's swatch is a gorgeous one! I know I said last week's BEGL swatch was the best BEGL holo to date, but this one is in a close second for sure! This week we're talking about Blue-Eyed Girl Lacquer's Zero Balance Dwarf Star Alloy; I'm wearing it at three coats with one coat of Seche Vite top coat. The following photos were taken in direct sunlight.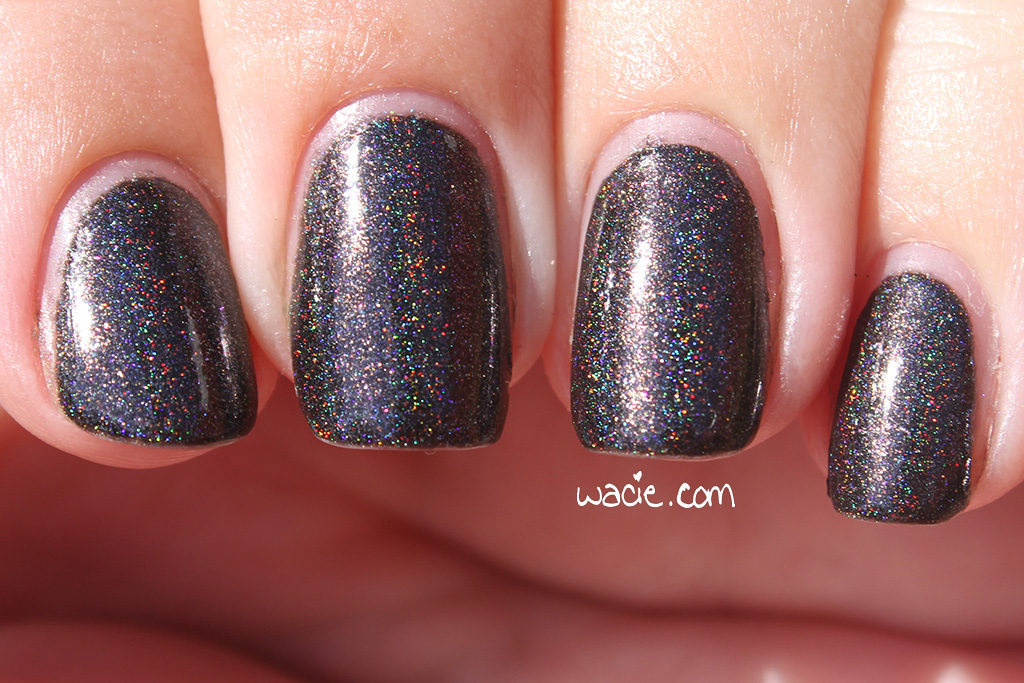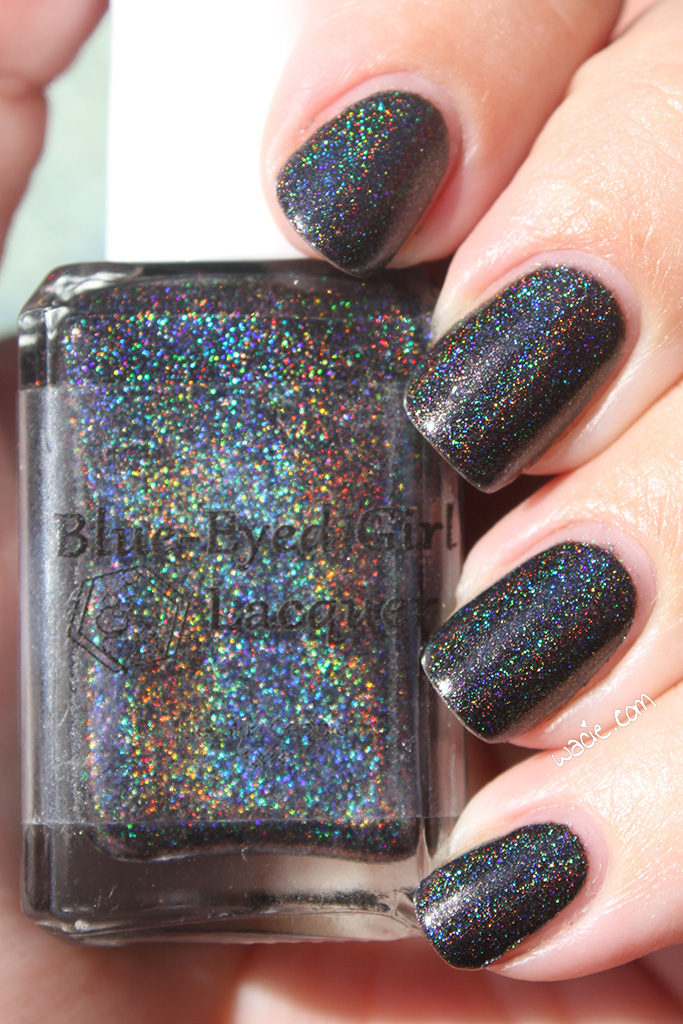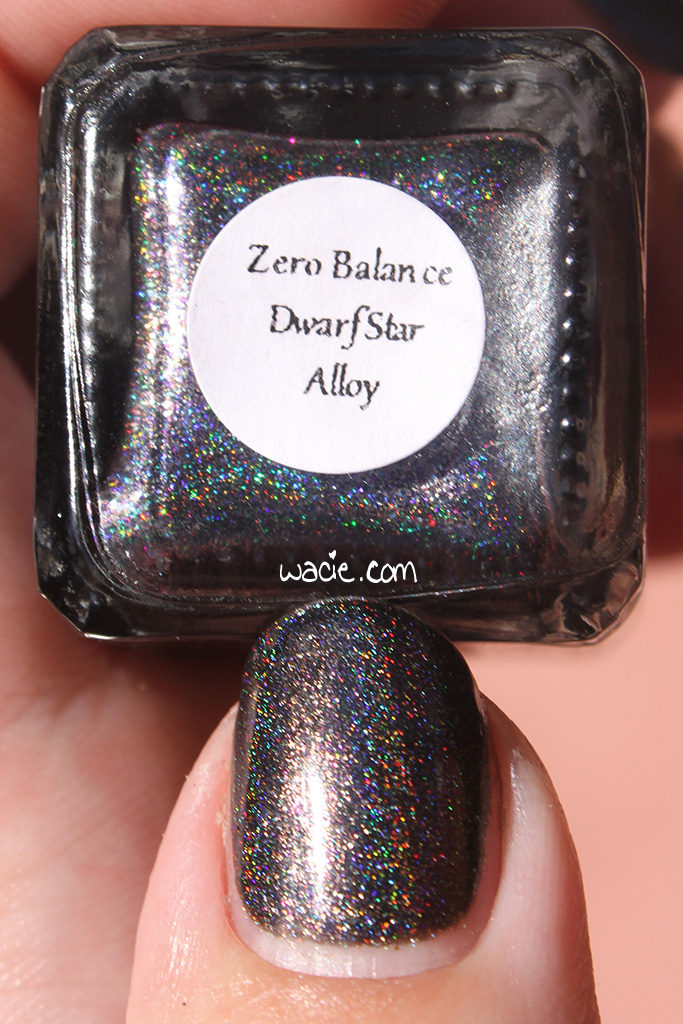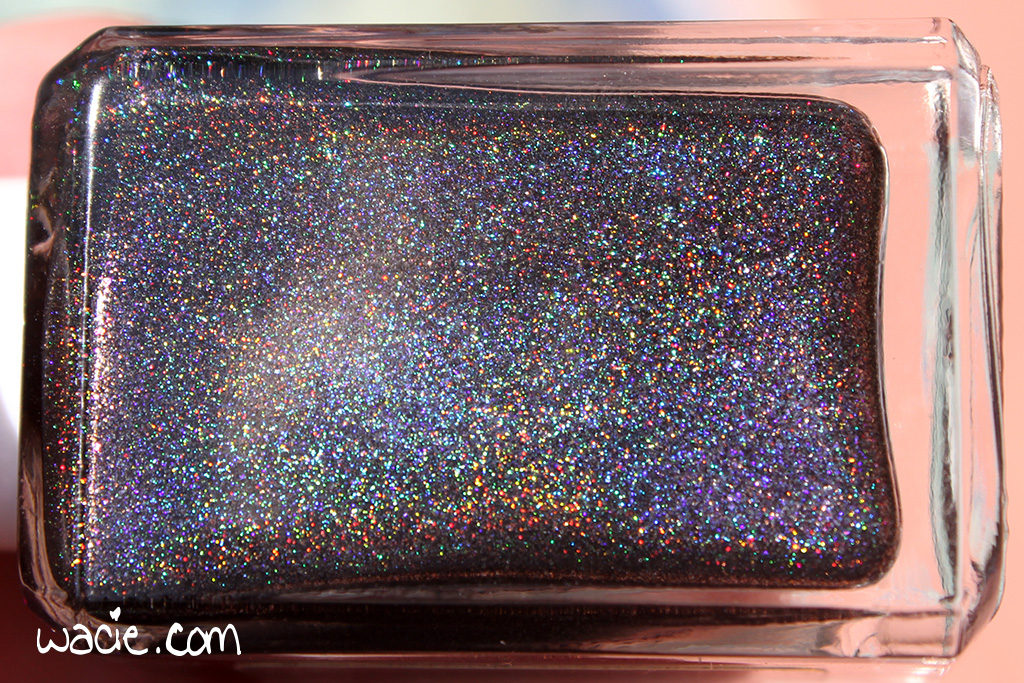 Zero Balance Dwarf Star Alloy is a black linear holo with shifting shimmers. Application was great; it has the same velvety formula Void Stuff had; one that's nearly opaque on the first coat, but isn't thick or hard to control. This was very thin, almost drippy, but not quite, and went on very easily. It dried quickly with a satiny finish; I used top coat for shine and protection.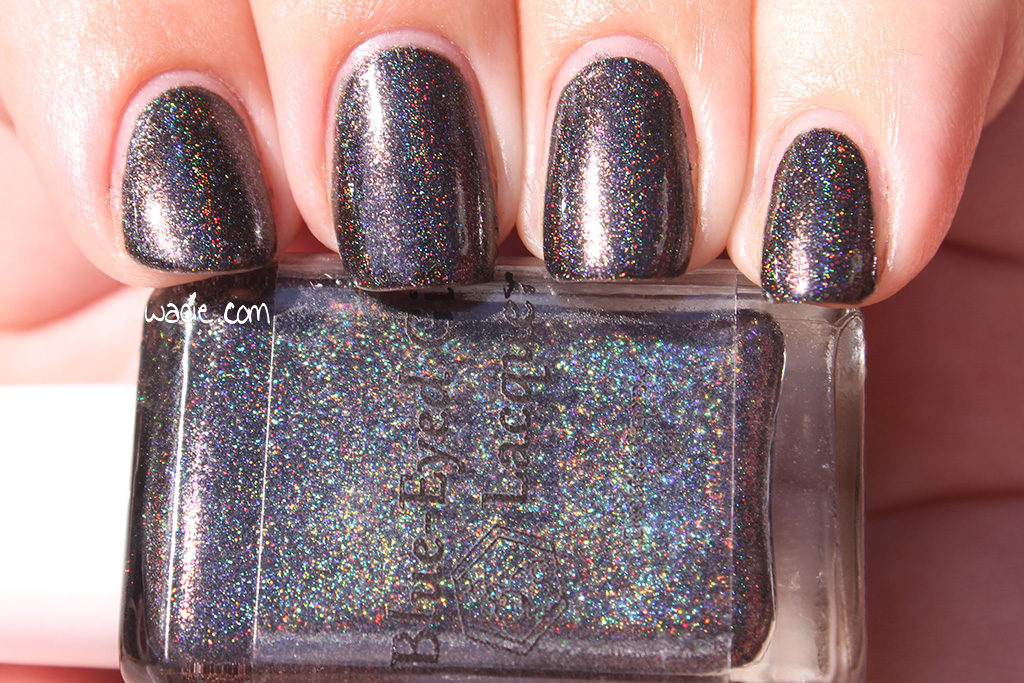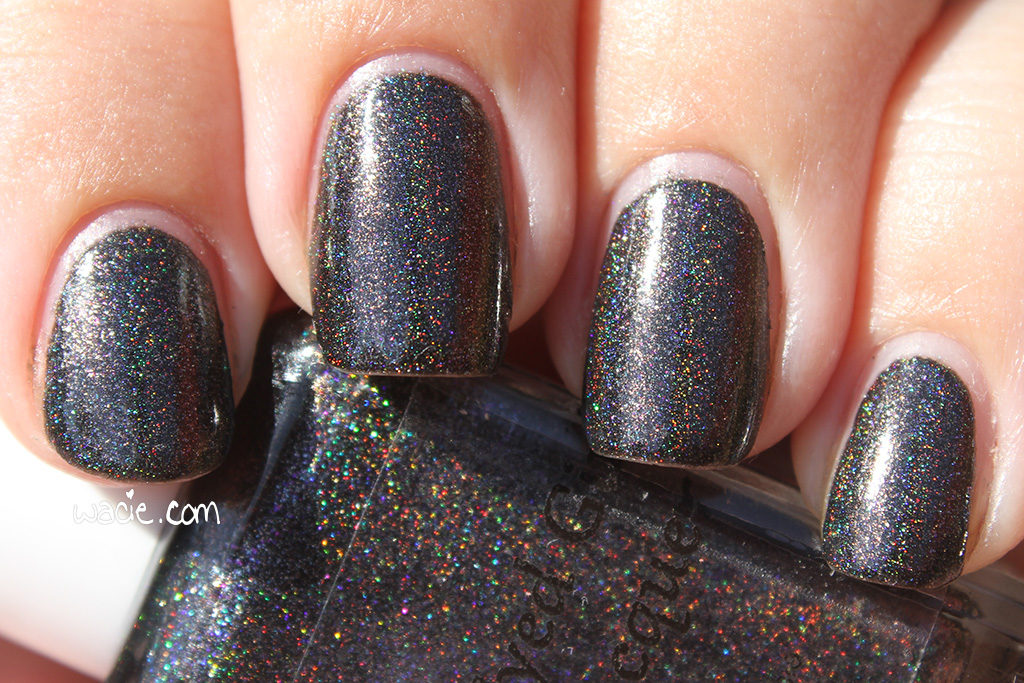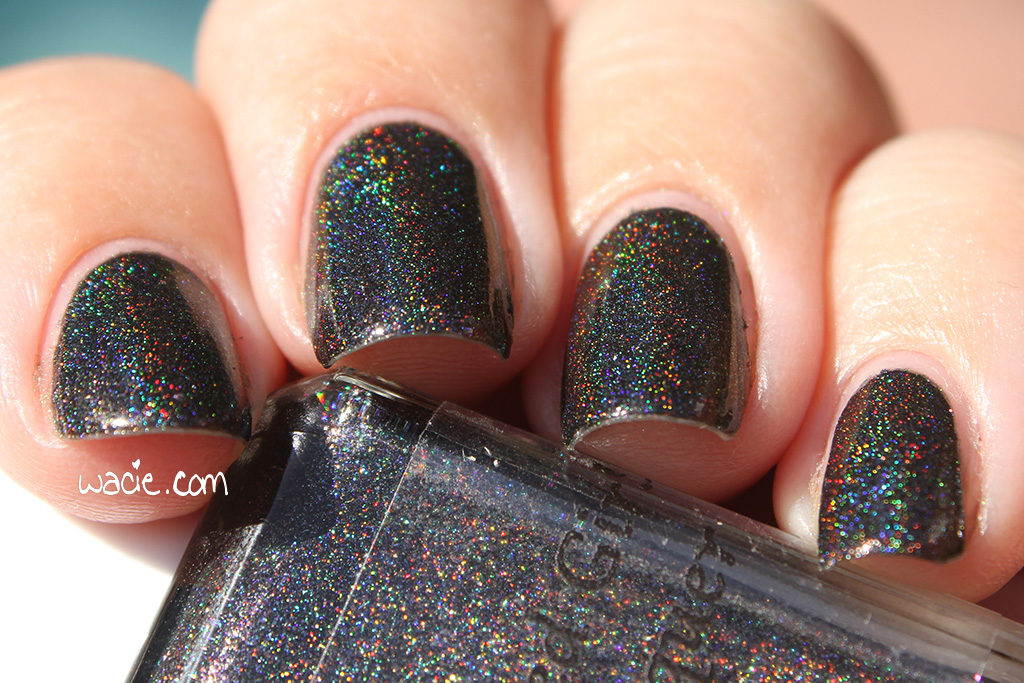 This is the best black holo BEGL has ever made. It's the blackest of the black; polishes like Don't Worry, I Don't Bite and Discontinued Limited Edition aimed for black, but were still a pretty silvery gray at the end result. This one has a great linear holo effect, but also manages to stay a rich, deep black. It's the best black holo I've used so far.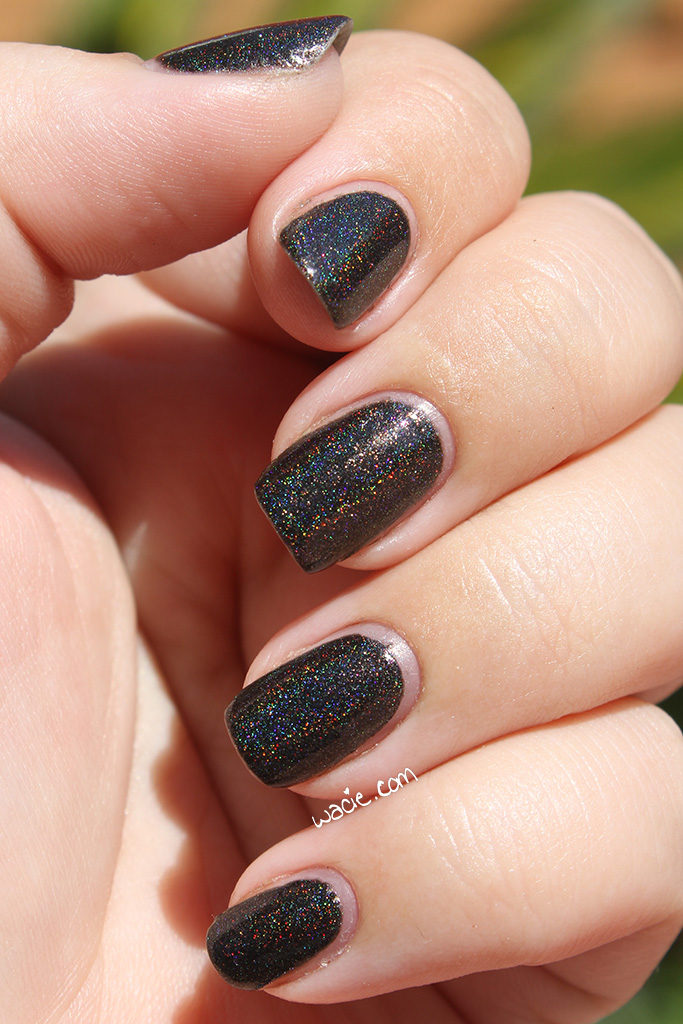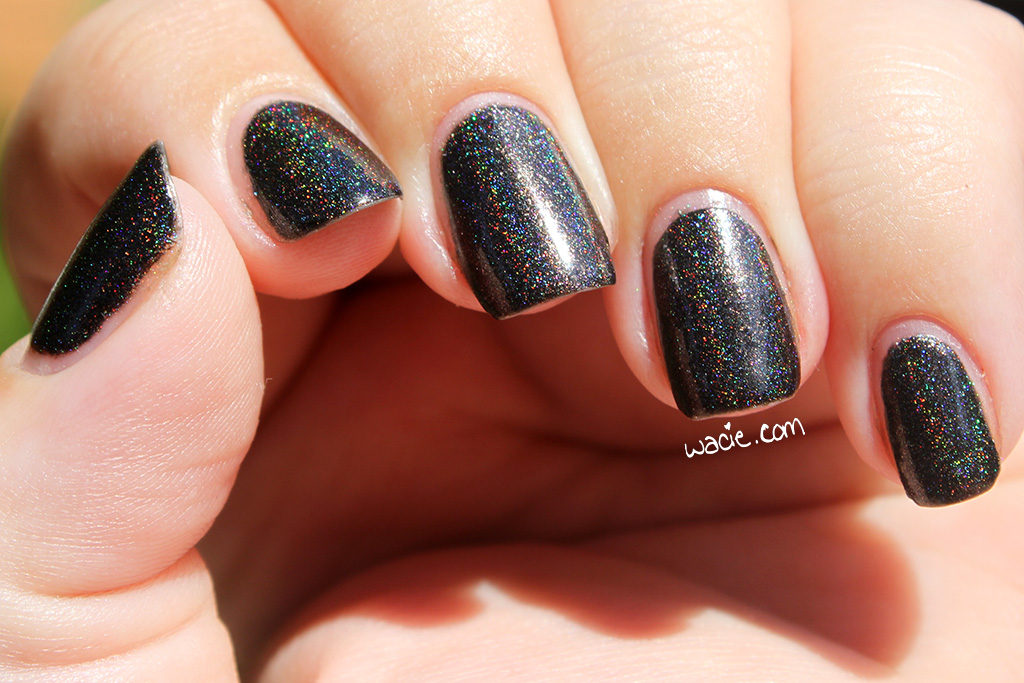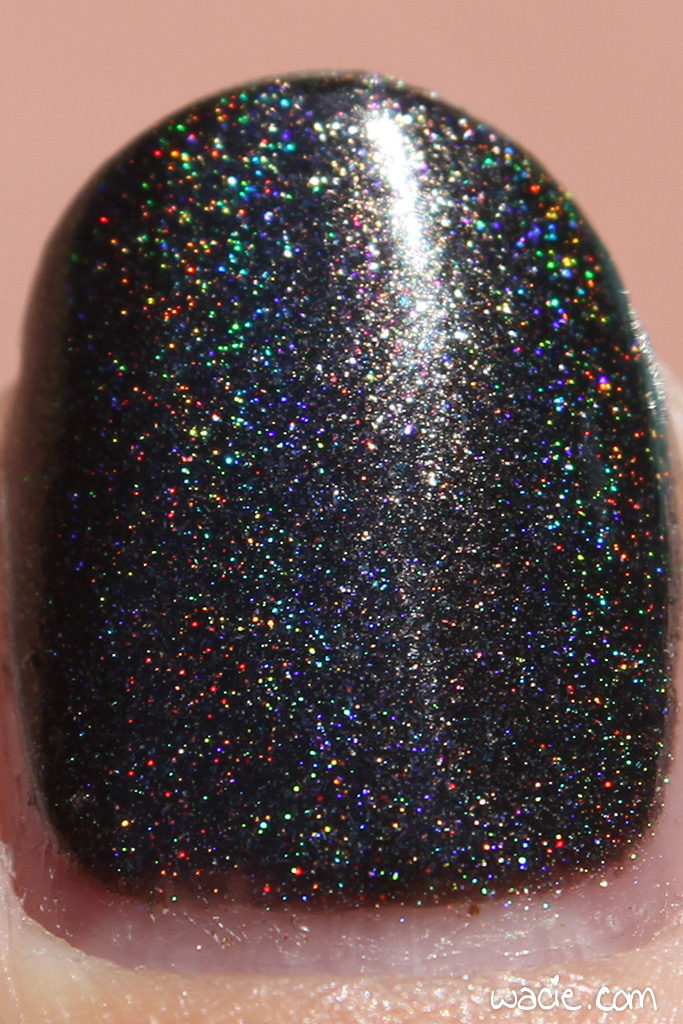 The shimmers get lost a bit in the holo, but it's fine. Being one of the darkest black holos ever, I can forgive it.
Zero Balance Dwarf Star Alloy has been discotninued by Blue-Eyed Girl Lacquer; other BEGL polishes are available from their online shop.
I bought this polish myself.