Happy Saturday, reader! I'm so excited to share today's swatch with you, because it's an incredible polish, possibly even my favorite BEGL holo to date! This is Void Stuff from Blue-Eyed Girl Lacquer; I'm wearing three coats with one coat of Seche Vite top coat. All photos were taken outdoors in direct sunlight.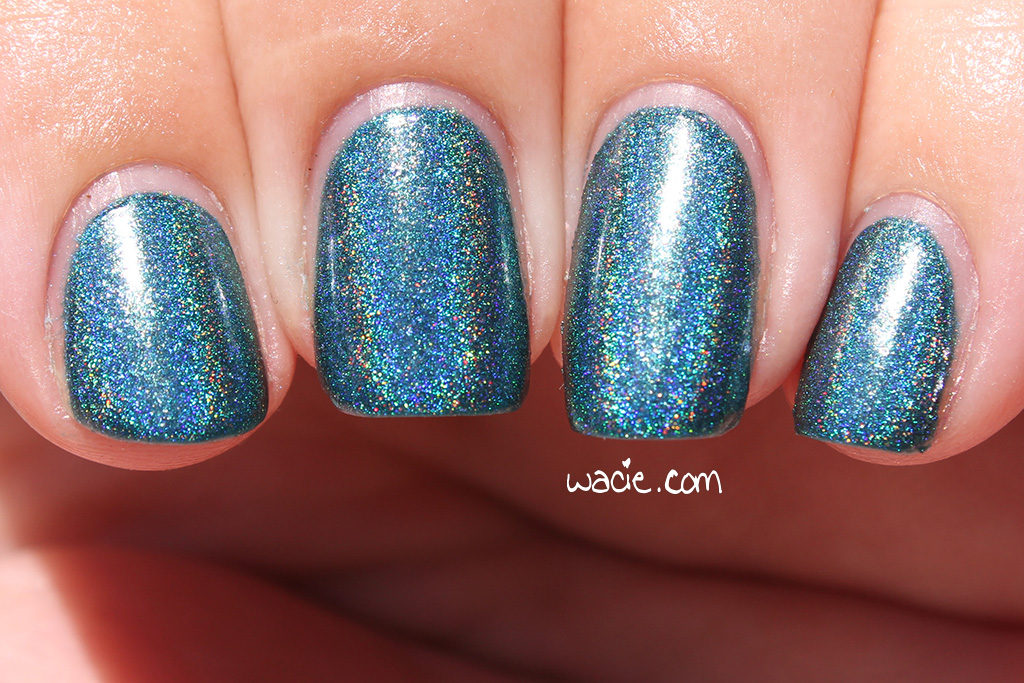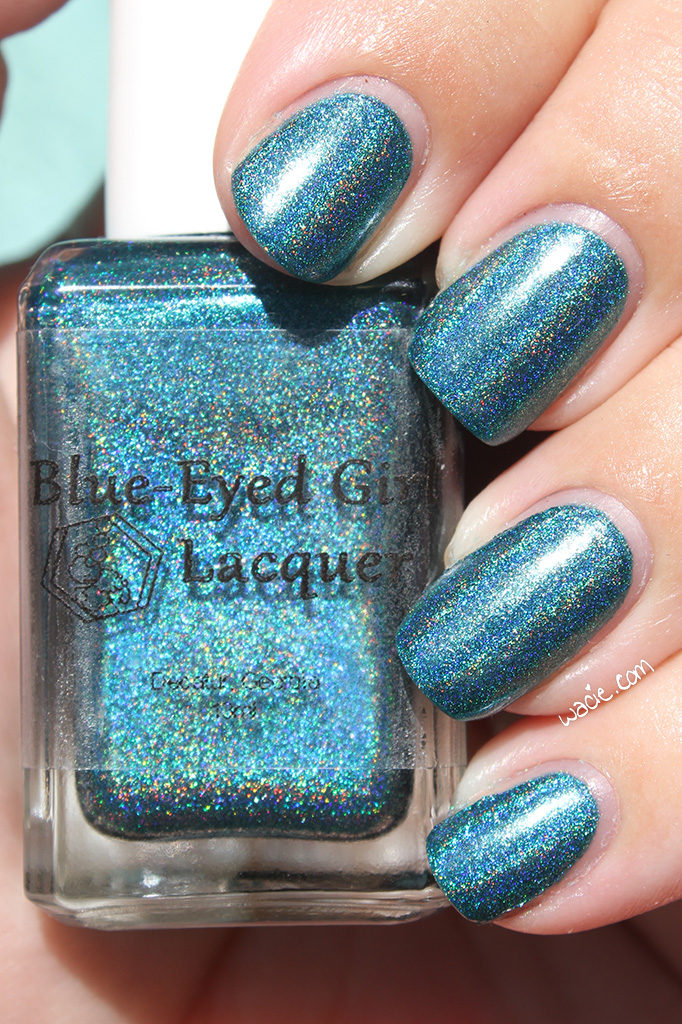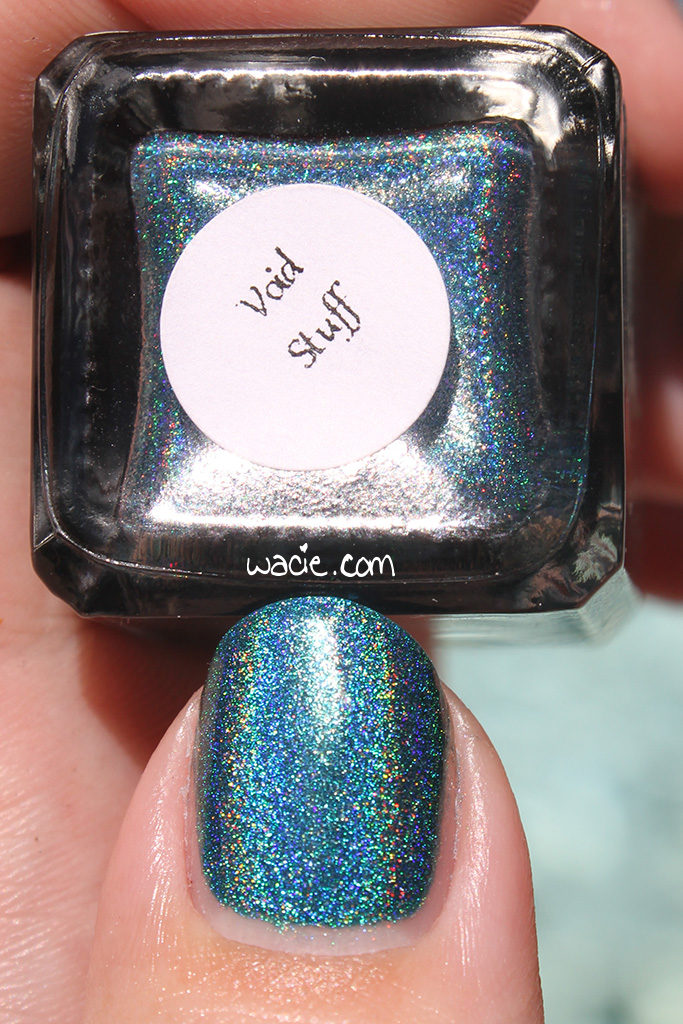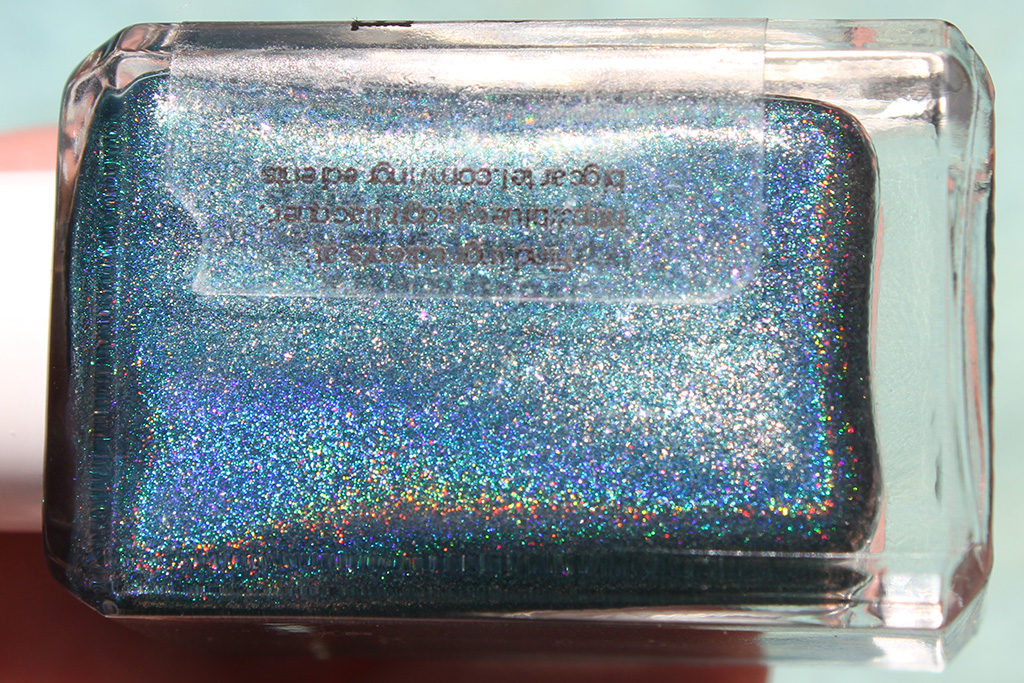 Void Stuff is a deep turquoise linear holo with color-shifting shimmers. Sometimes the shimmers appear pink, sometimes they disappear into the green polish. Application was so easy because the consistency is so smooth and velvety; though it was a bit thin, it glided right on and gave me near opacity on the first coat. The linear holo effect was a bit stronger in Void Stuff than in previous BEGL holos. It dries quickly and with an almost glossy finish; I used top coat for shine and extra sparkle.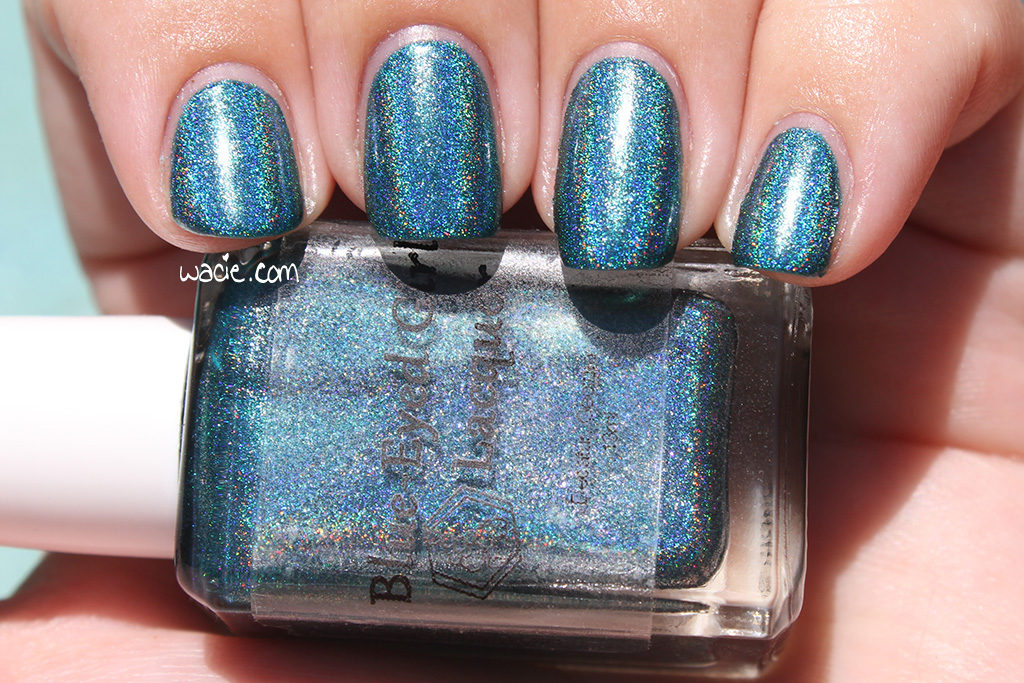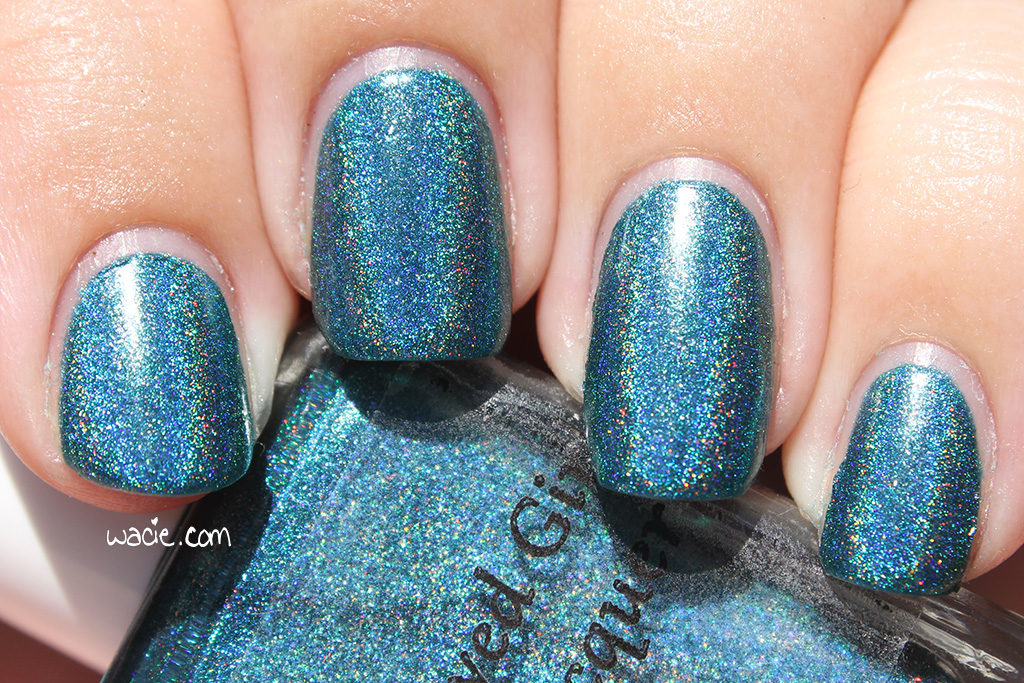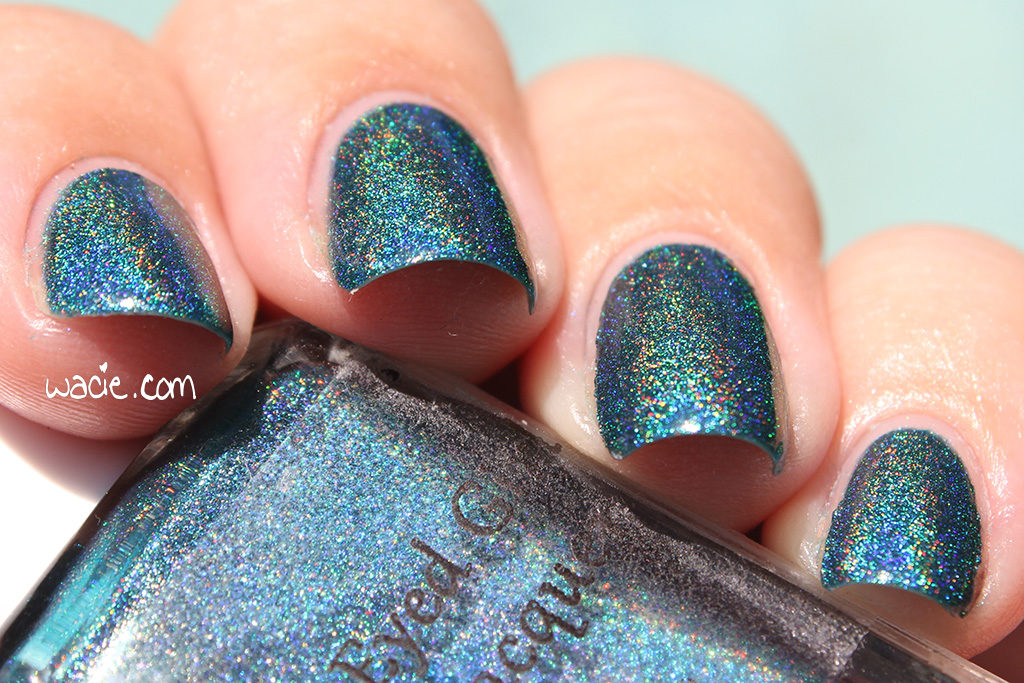 Though it's a deep color, it's very appropriate for the season! It's the color of the happiest ocean. In the shade, the turquoise is still very vibrant and has a metallic finish, and in the sunlight, the holo is very intense. I could seriously look at this polish all day. I think it might look even better on the nail than it does in the bottle! It is summer happiness.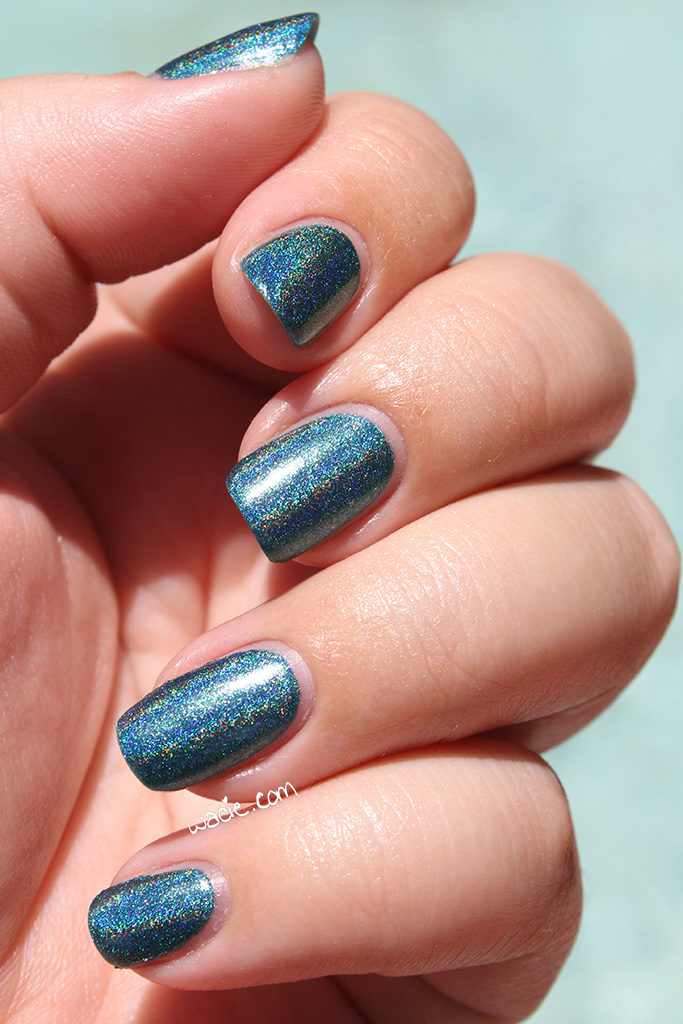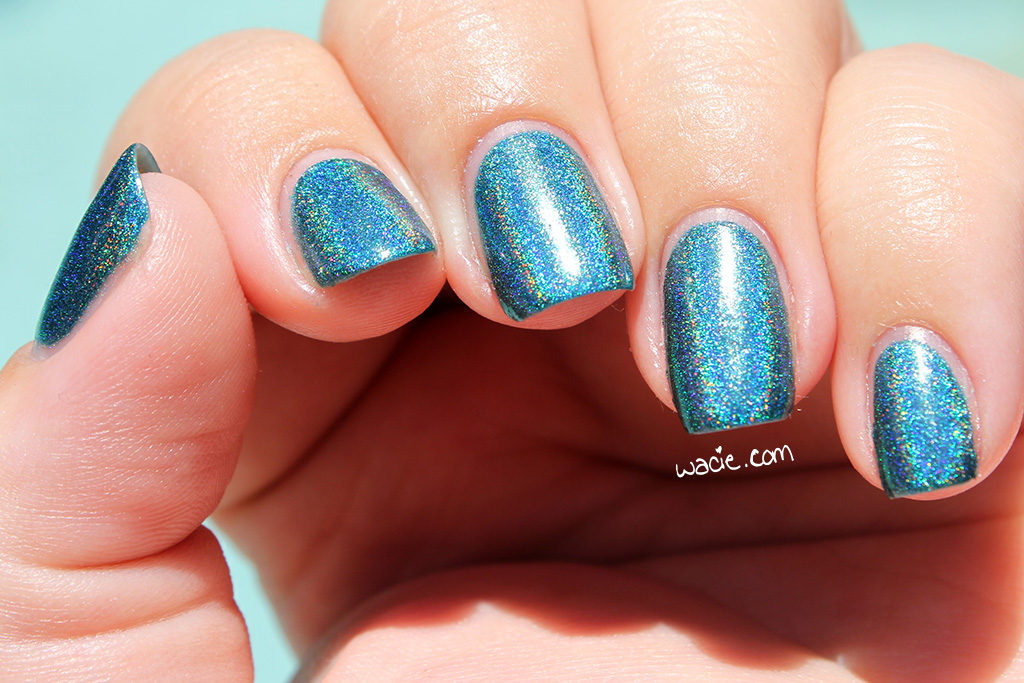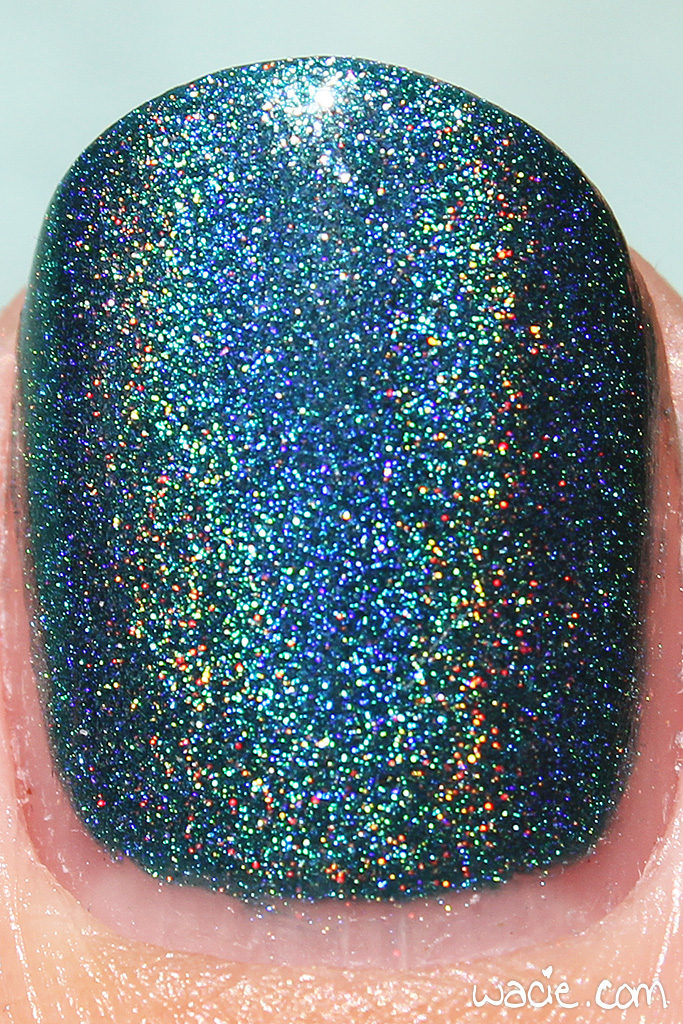 Void Stuff, unfortunately, has been discontinued by Blue-Eyed Girl Lacquer. Other BEGL polishes are available at their online shop.
I bought this polish myself.