Welcome back, reader! It's Sunday, so it's time for swatches! Today's swatch is an oldie but a goodie, Sally Hansen's Magenta Moves! I still remember the day I plucked this polish out of a Target sale bin. For this swatch, I'm wearing three coats with one coat of Seche Vite top coat.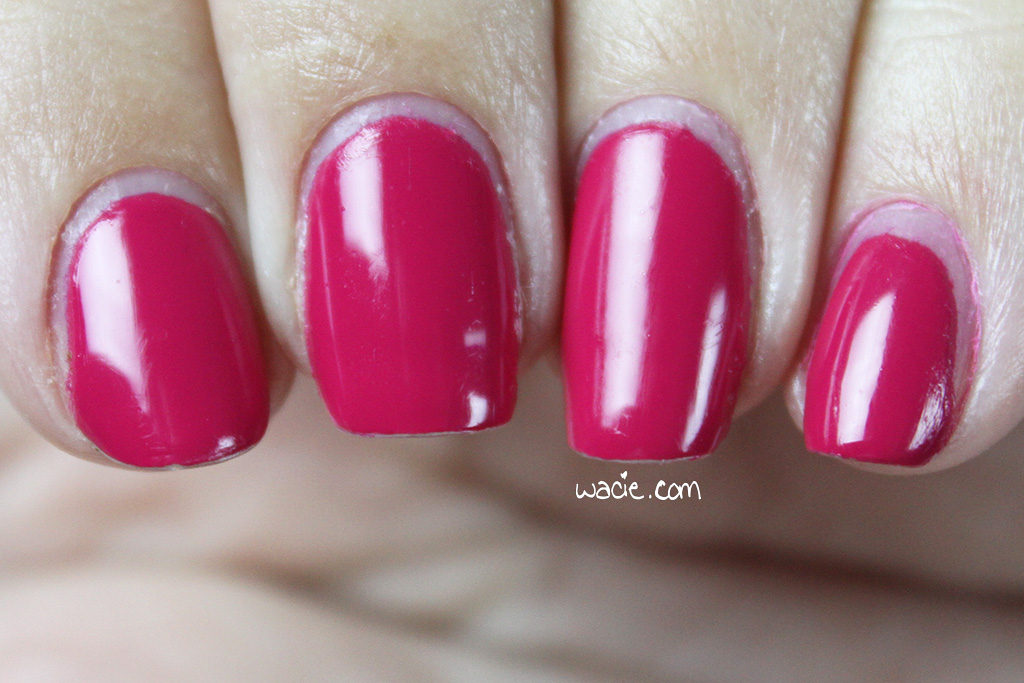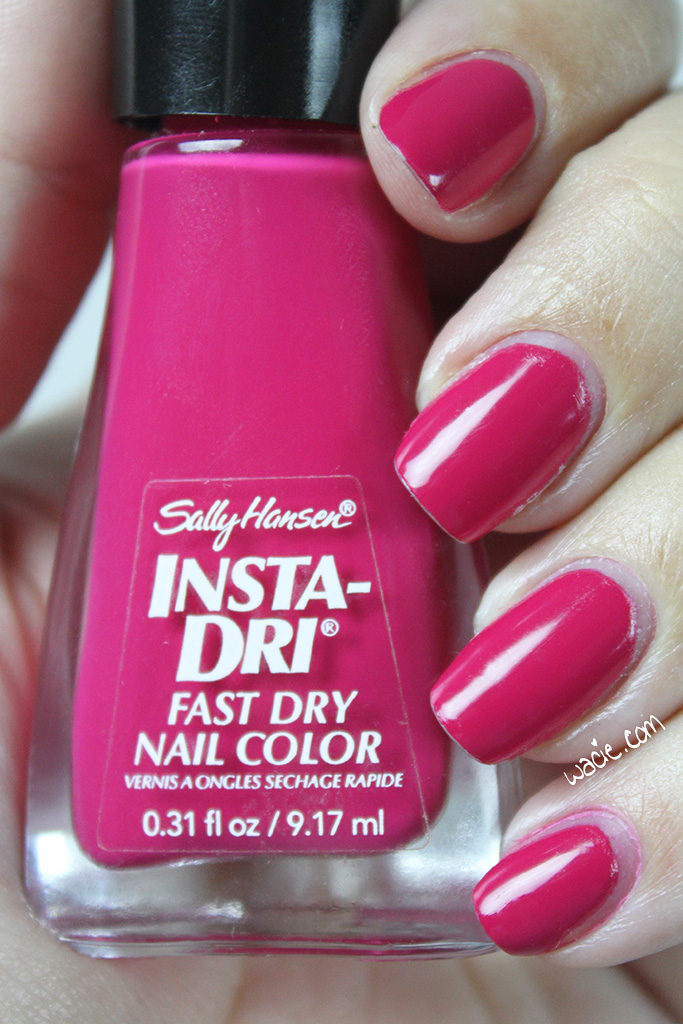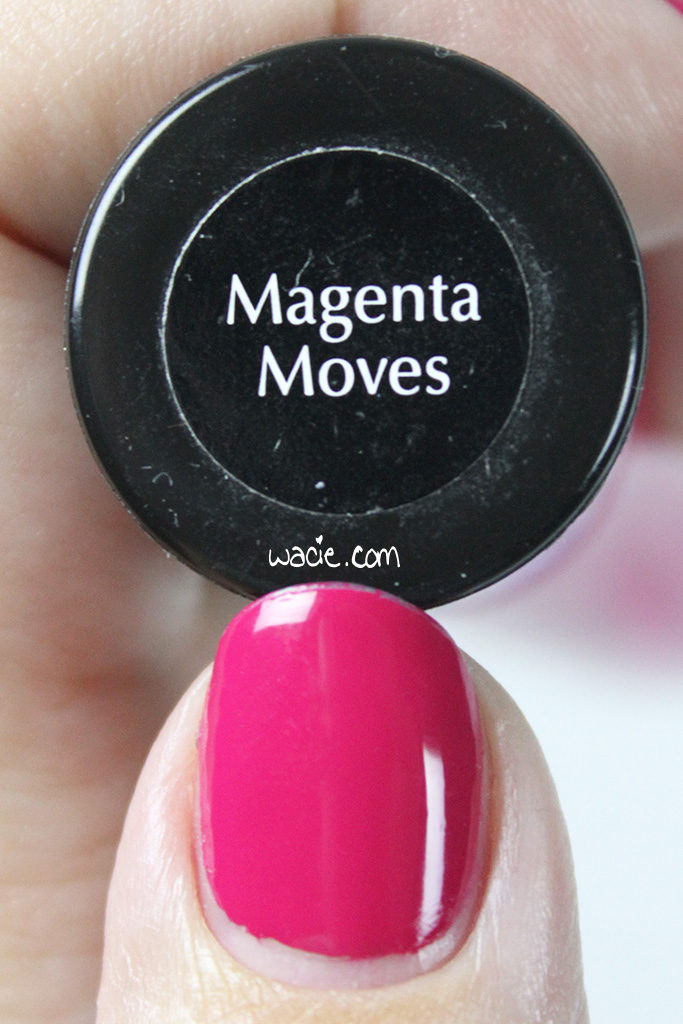 Magenta Moves is a bright pink creme polish. Application was a challenge due to the wide Insta-Dri brush. I love the product formula; the pigmentation is excellent, delivering an opaque first coat, but the brush was about as wide as my whole nail and made application somewhat of a mess. The polish itself, though, is very nice. It's well-pigmented and opaque, and dries evenly and smoothly with a glossy finish. I used top coat for even more shine.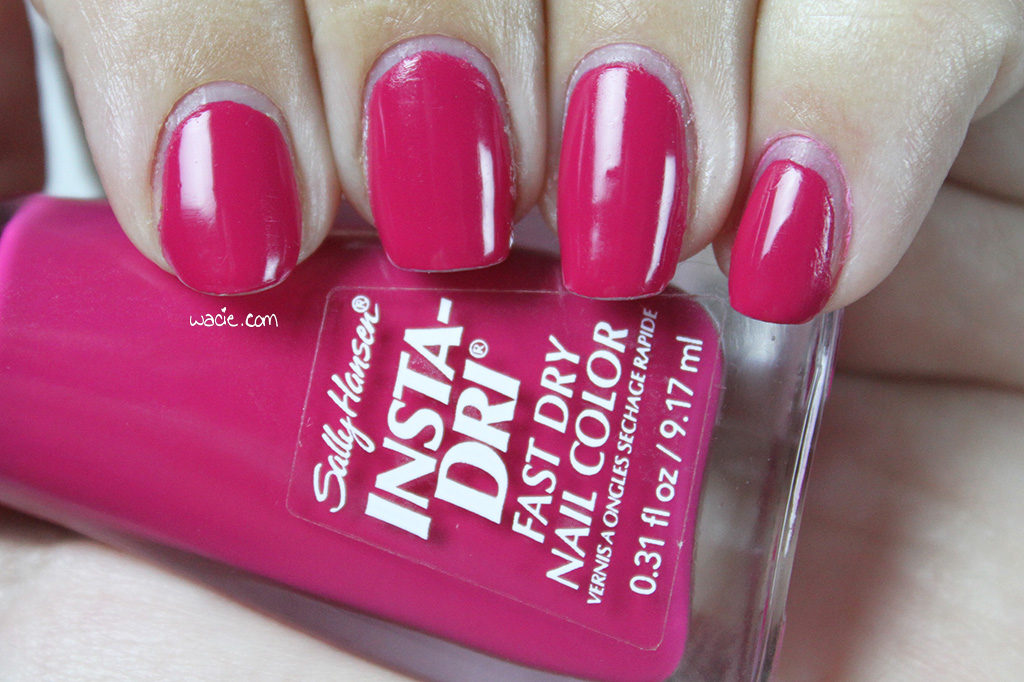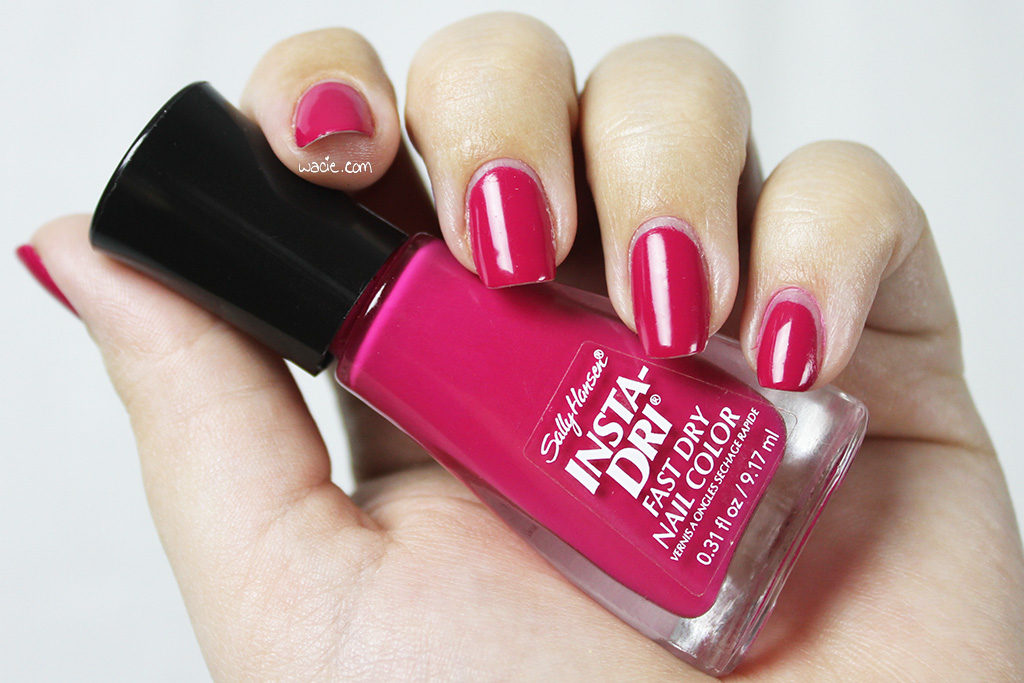 Let's talk about the stained cuticle. I know you're looking at it, I can't stop looking at it, I'm kind of embarrassed about the whole thing. This is the unfortunate downside to the Insta-Dri formula. Because you get such fantastic one-coat coverage and strong color, you'll also get some staining if you're not careful. I figured this would happen, so I took all the precautions I could — I slathered my cuticules in oil before I started, and I tried my damnedest to keep the color off my skin to begin with, but because the brush was so wide and my nails are so little that it just happened anyway. And let me tell you, that pink stain was not easy to remove. I used a boatload of acetone and washed dishes, and the only thing that took it off was cuticle remover. It's really my own fault for having neglected cuticles, but even so, let this be a warning.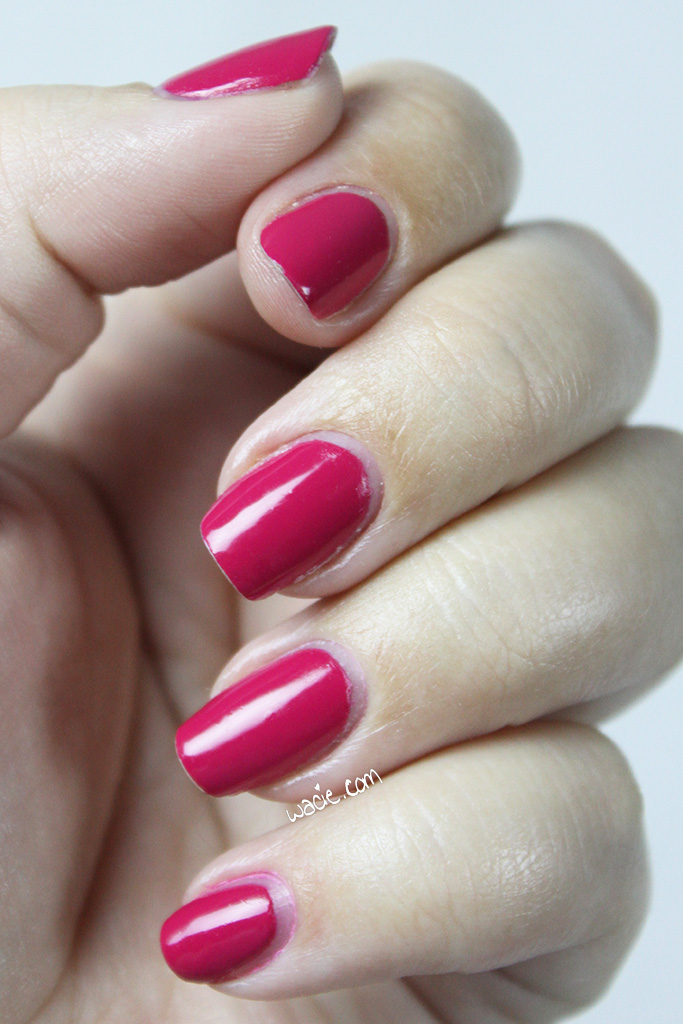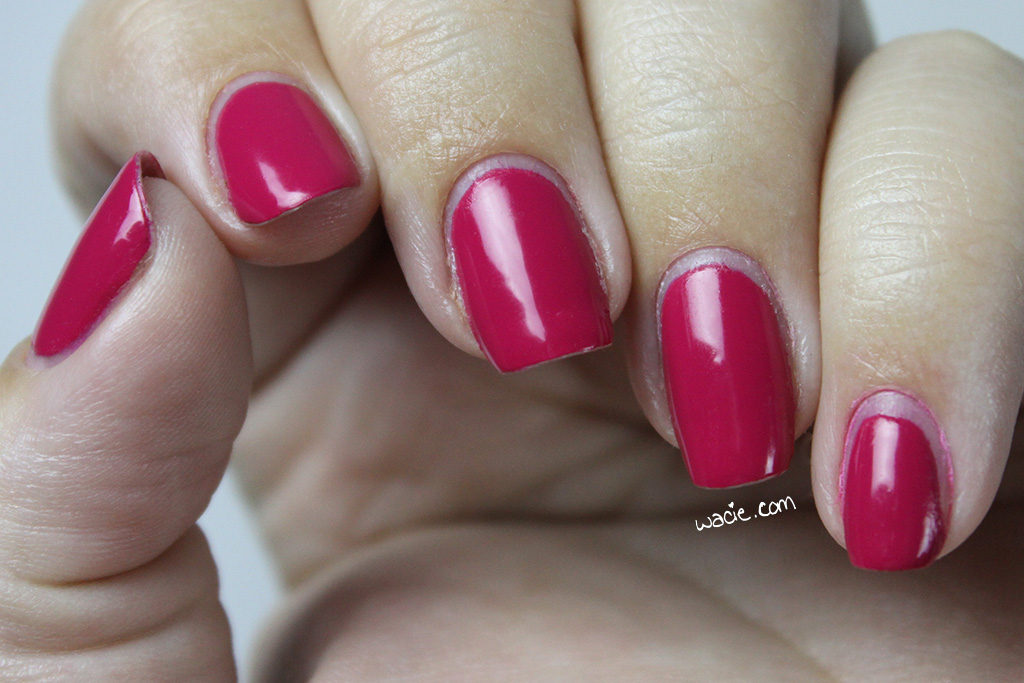 Magenta Moves has been discontinued by Sally Hansen; other Insta-Dri polishes and Sally Hansen products are available in stores nationwide.
I bought this polish myself.