Manicure Monday is really fun today! I'm wearing one of my first-ever indies, My Other Car is a TARDIS from Digital Nails. On some nails, I sandwiched some TARDIS-blue dried flowers between coats. I'm wearing three coats alone with one coat of Ciate's Speed Coat Pro top coat.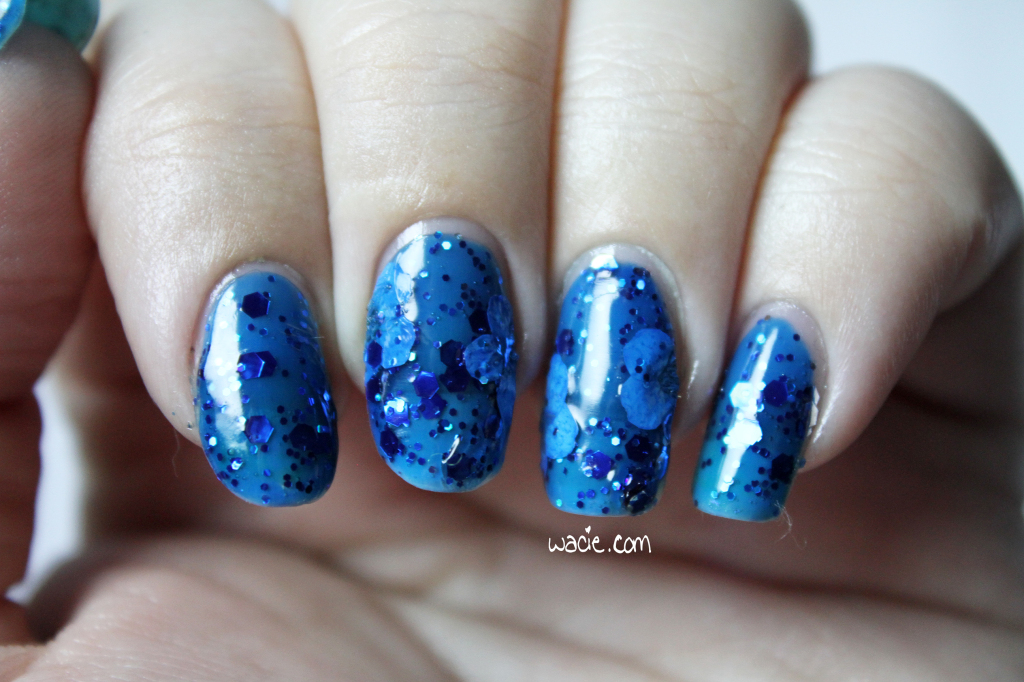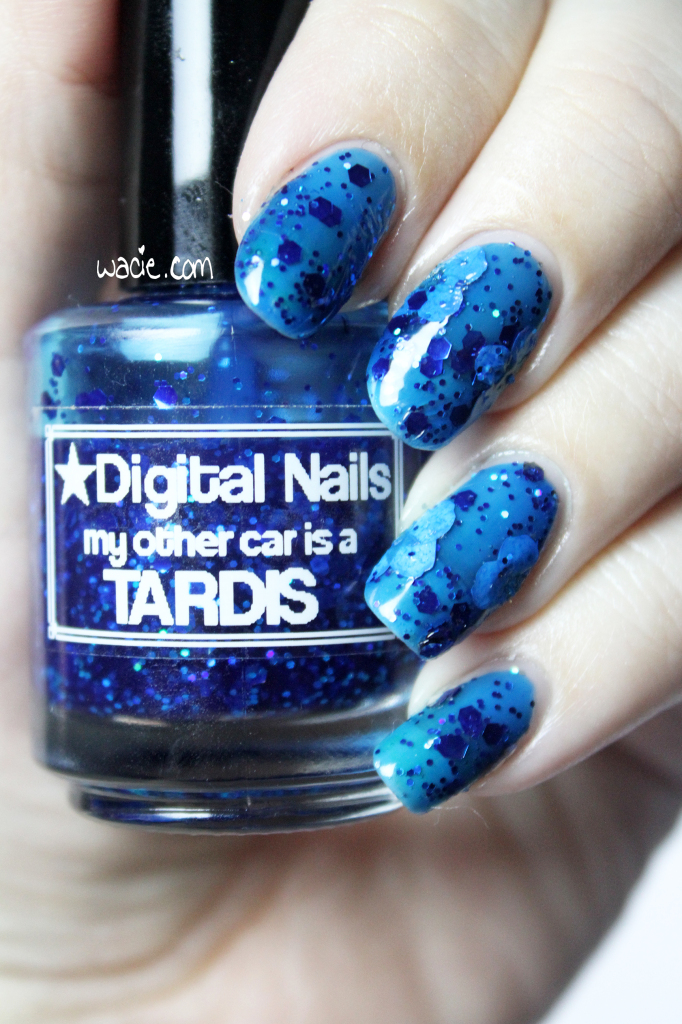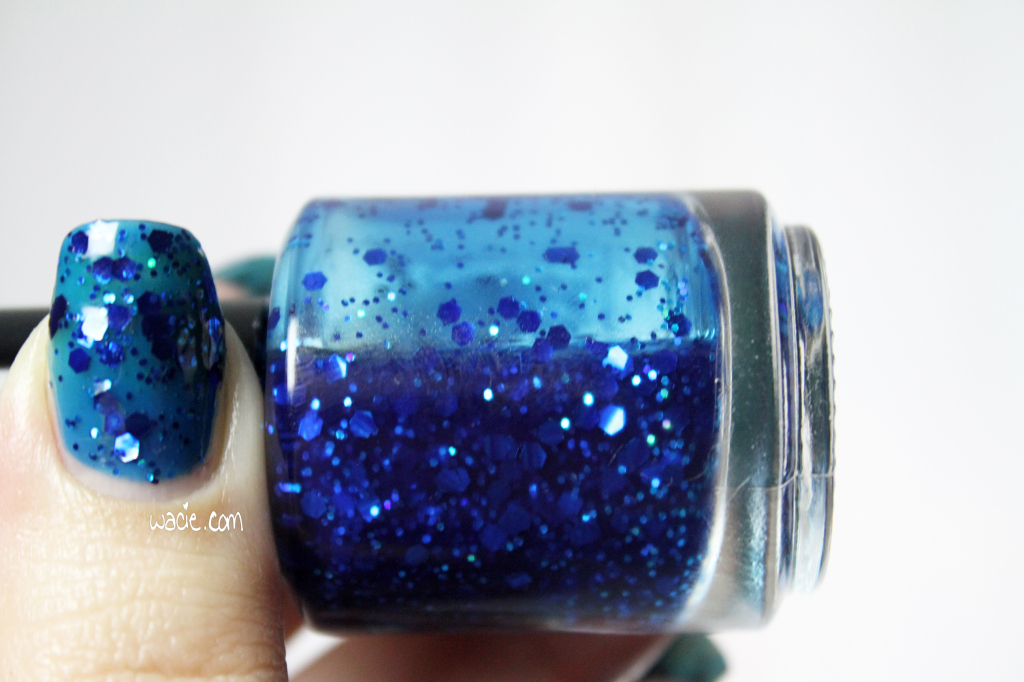 My Other Car is a TARDIS is described by Digital Nails as a "rich blue jelly base with royal blue hex glitter, deep ocean blue micro glitter, and holographic deep and oceanic blue small hex glitters." The consistency is a bit on the thin side, and it could flood your cuticles if you're not careful. I flooded one of mine, but it cleaned up easily. Other than that, application was easy. There's not a lot of glitter in this one, but I think that's intentional; I think this polish is more about the jelly anyway. I'm totally fine with that.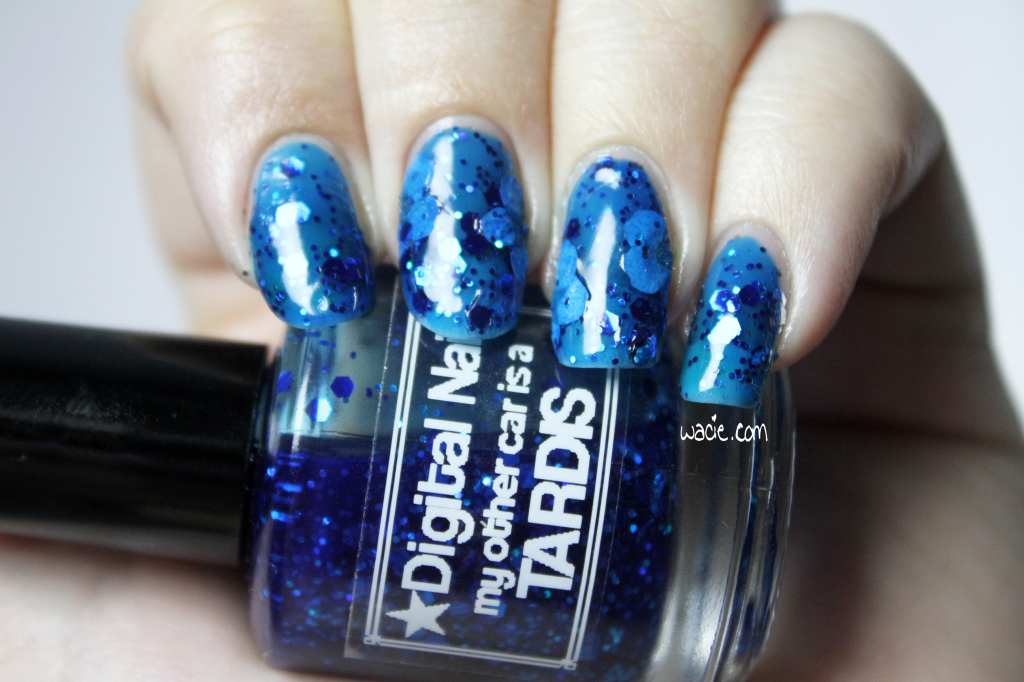 The flowers were a last minute addition. Usually I like to add a nail charm to polishes that already have a lot going on, but I didn't have any acrylic ones that were the right color, and I'd used my only silver ones last week. I looked through my rhinestones and fimo slices, and none of them were right. I had one of Ciate's flower mani kits, and I forget what color it initially came with, but I knew the blue flowers were just right. I cut them in half and put them at the edges, but I wish I'd put on some whole ones. I was really afraid I'd run out if I used too many, but I had a bunch left over anyway.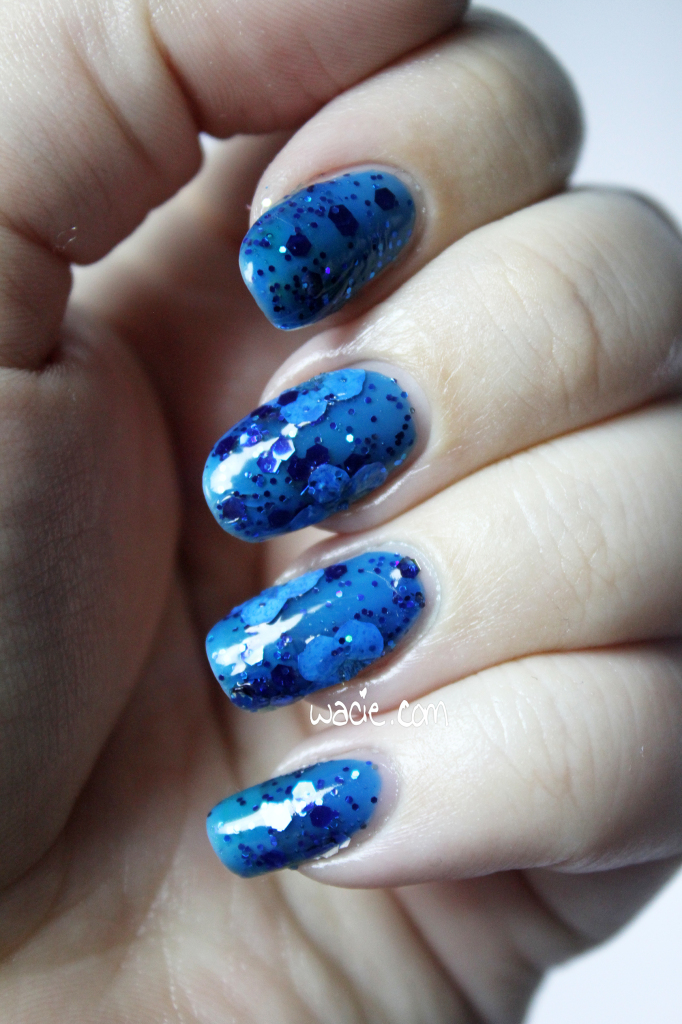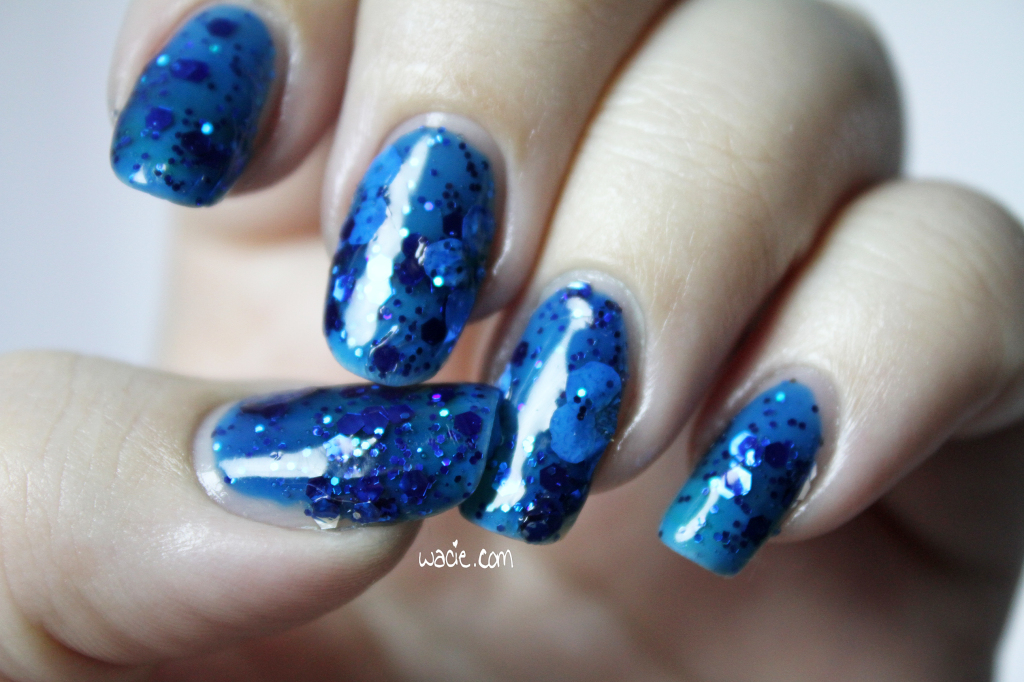 The jelly is perfect. It's translucent, but the color isn't watered down at all. You can see all the way through it. Even after three coats, you can see all the way through them. You can see the glitter, the flowers, the visible nail line. And since the glitters are the same color as the base, you don't see much of them, only the shine they produce. It's especially obvious in the sunlight. It's beautiful. I haven't yet tried it with a dark base, but I bet it would be awesome over the dark blue I swatched last night. I almost left it on to paint over it.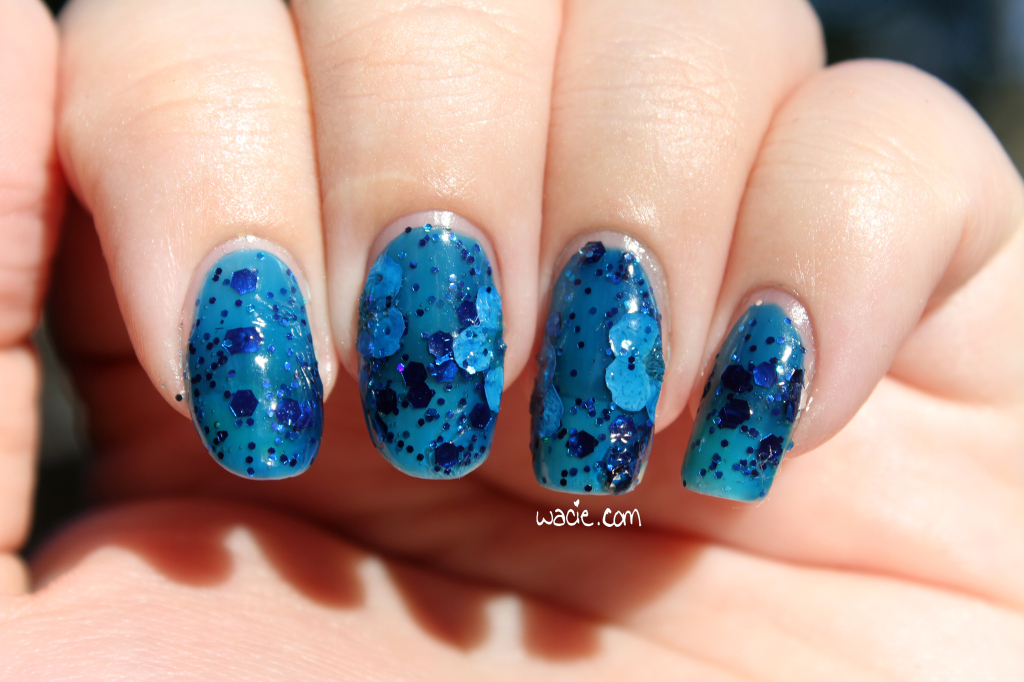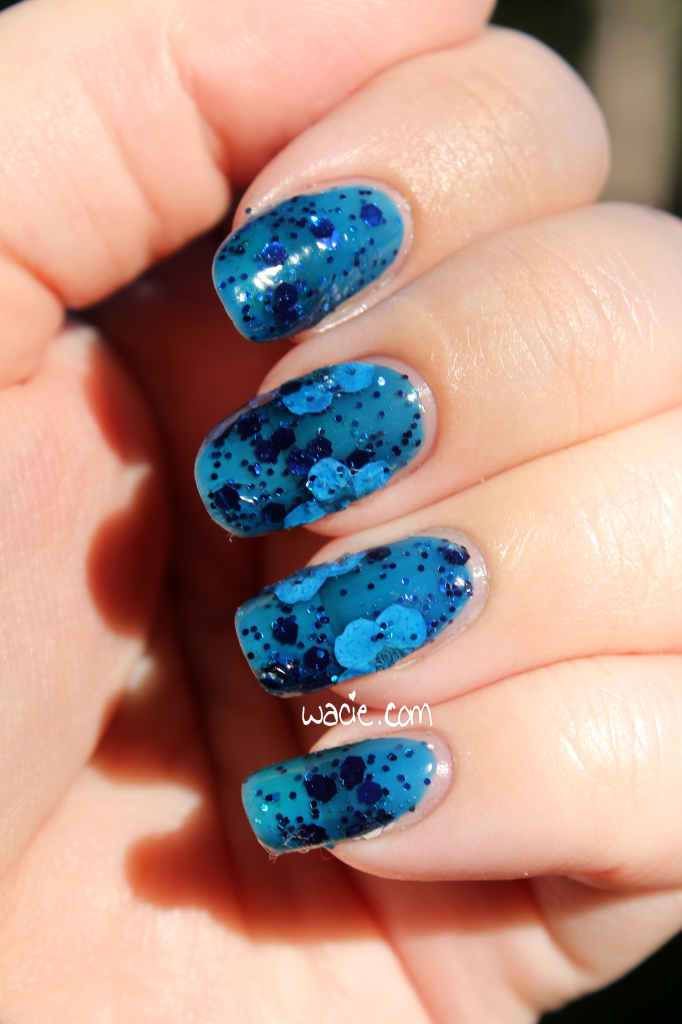 My friend says my nails look like frozen raindrops. That's cool too, I guess.