Today's Wacie Wednesday post is super exciting, because my brand new Wacie Nail Co. labels are making their debut on the blog! I am really excited about these, because labels were the last big hurdle to get over before I could finally open my shop. Now that I have them, Wacie Nail Company is super close to opening. We're only five months behind schedule! To celebrate, we're going to look at a new Wacie Nail Co. polish called Millefleur. I'm wearing one coat over Sally Hansen's Hard to Get and Essie's Mint Candy Apple and Navigate Her.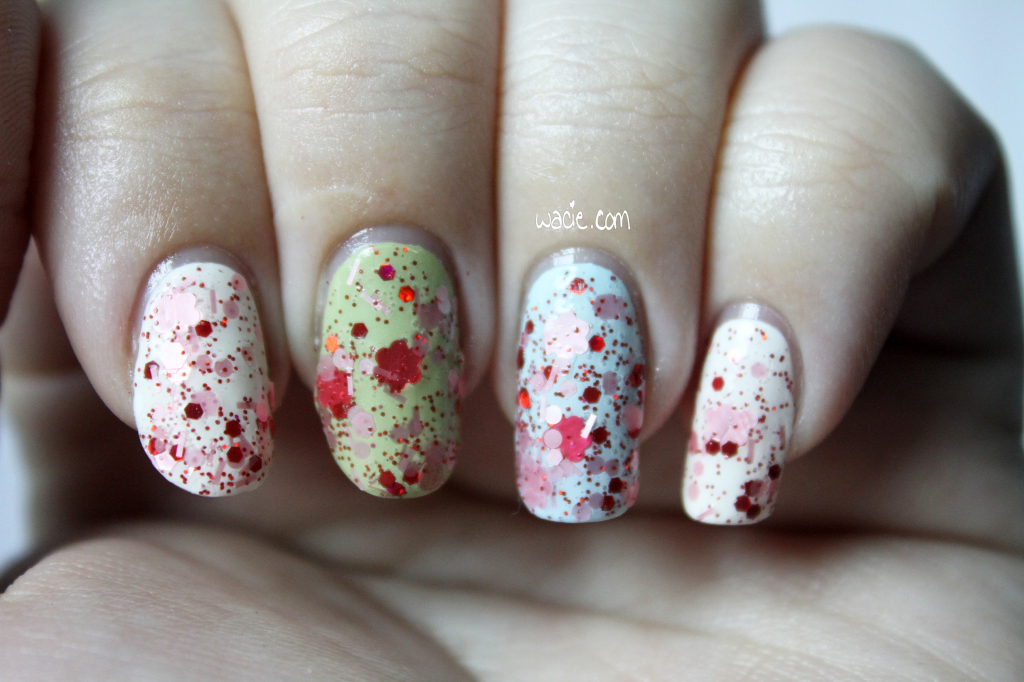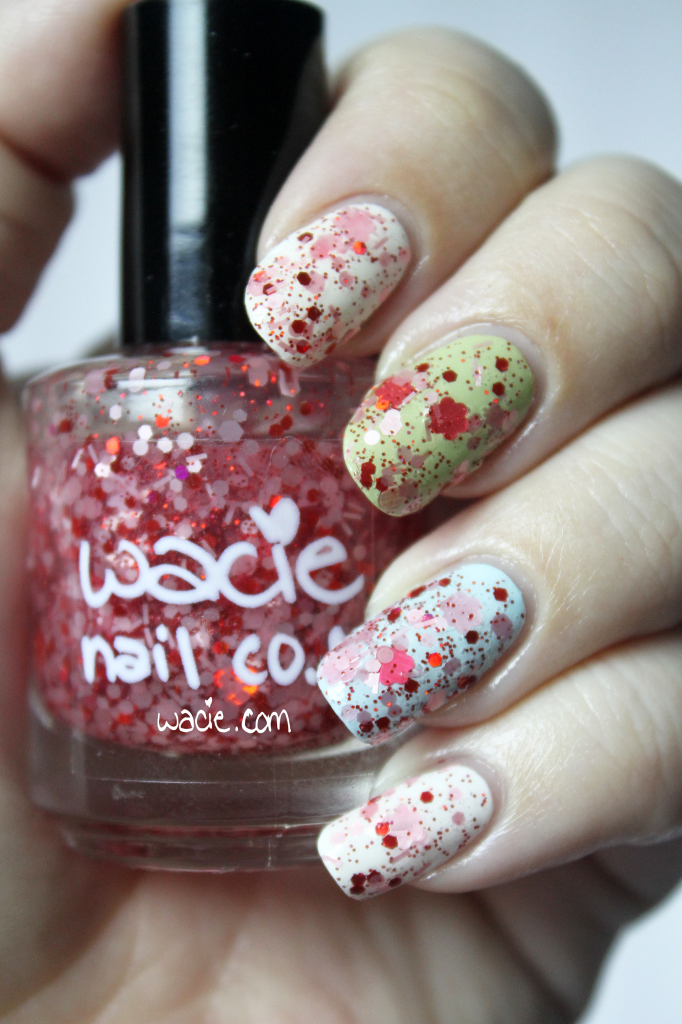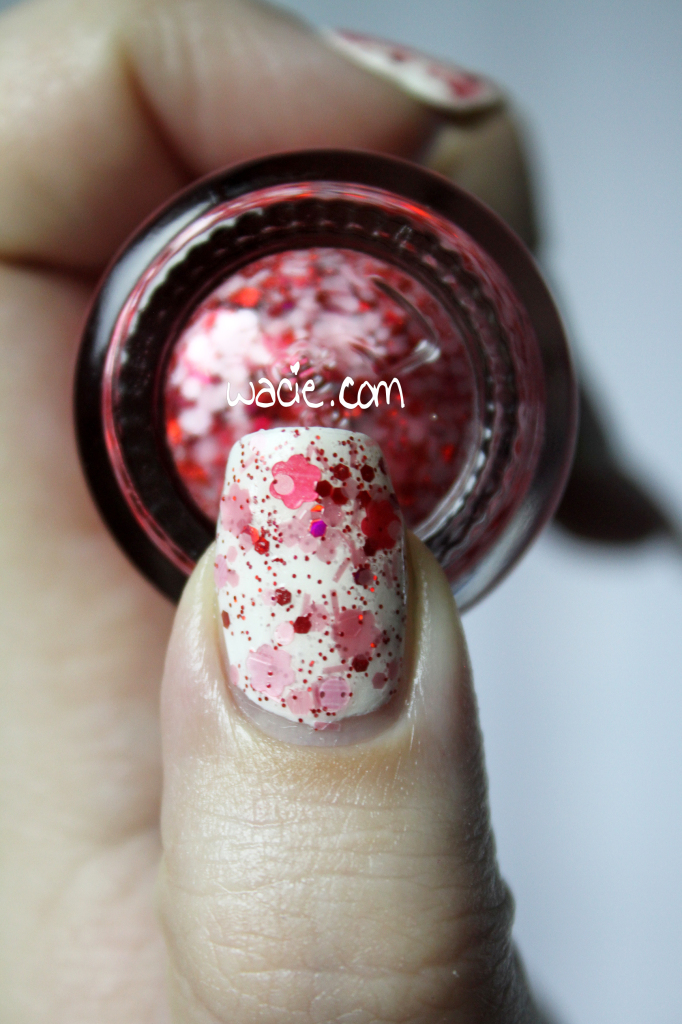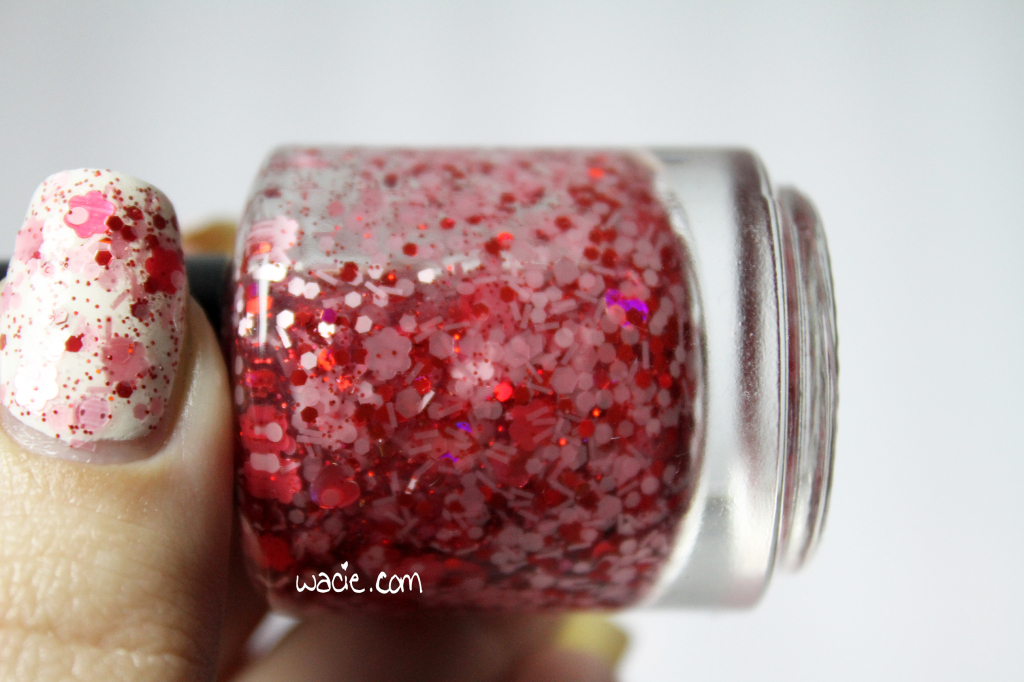 This bottle of Millefleur was kind of a dud. The name suggests it's only flower glitter in this bottle, and the swatch suggests that as well. It's not true, though. Besides the holo red hexes, there are holo red hearts. There are pink glass dots in addition to the pink slices, hexes, and dots; those are also nowhere to be seen on my nail. I don't know what the deal is with that. The flowers came out easily, but everything else was at the bottom, I guess.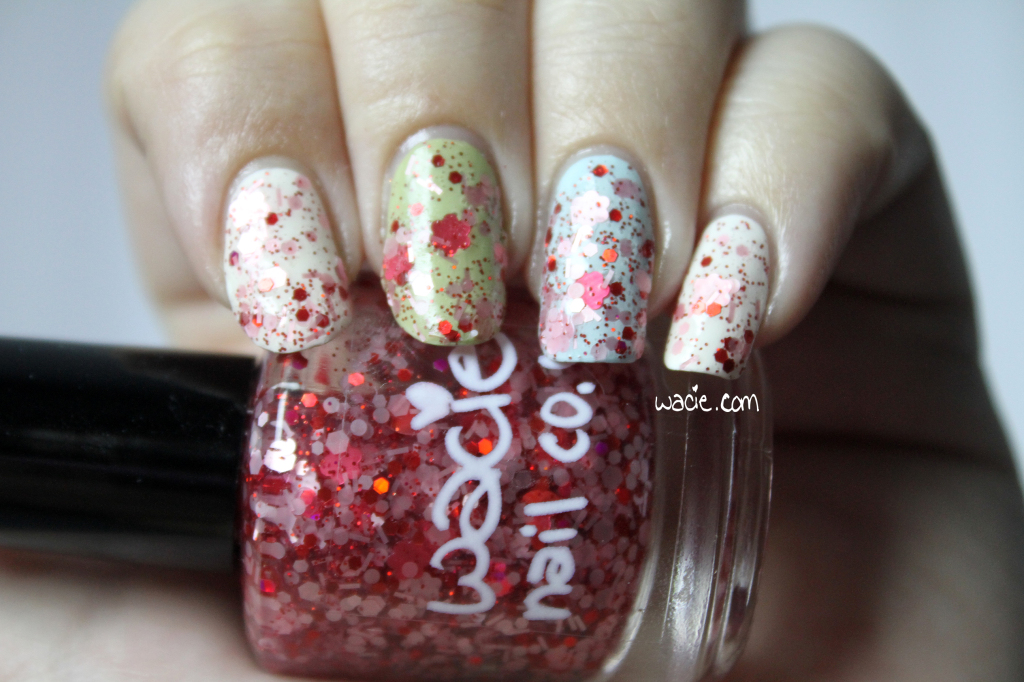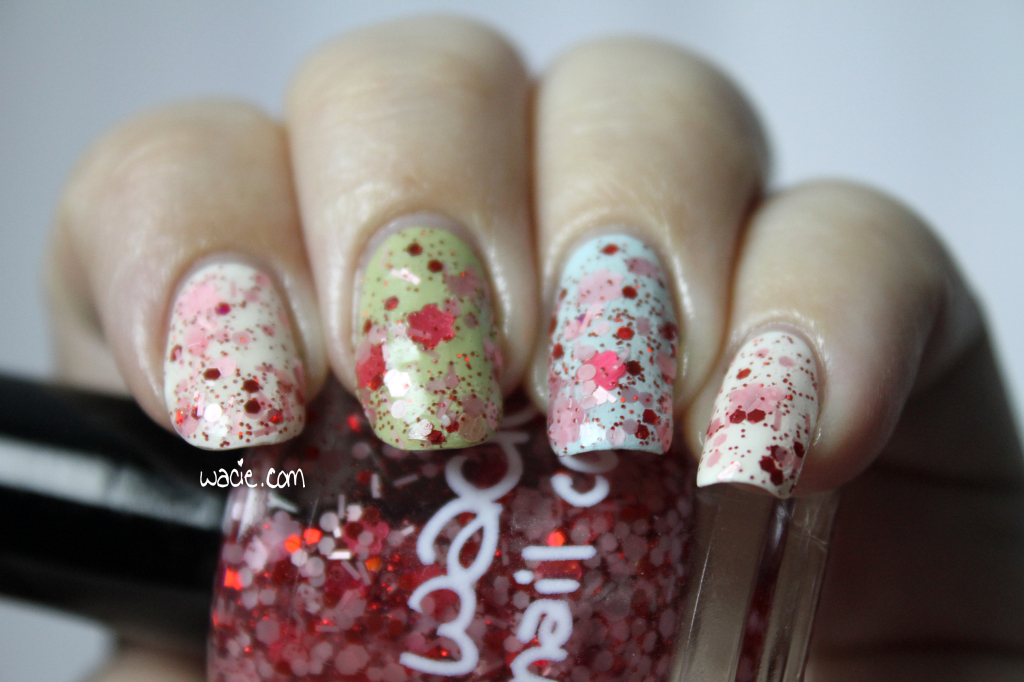 There's a lot I could have done to improve this polish. Thinning it would be the best for it, I think; the consistency was too thick and dry time was rather long. It would probably help the elusive glitters distribute a bit more evenly. I'll definitely keep these things in mind when I'm reformulating it. Maybe some color variety would help too; I do admit that I just dumped every pink and red glitter I had into one bottle. It could definitely do with some iridescent glitters, or maybe some Spectraflair. As it is, it's rather one-dimensional, but that's an easy fix.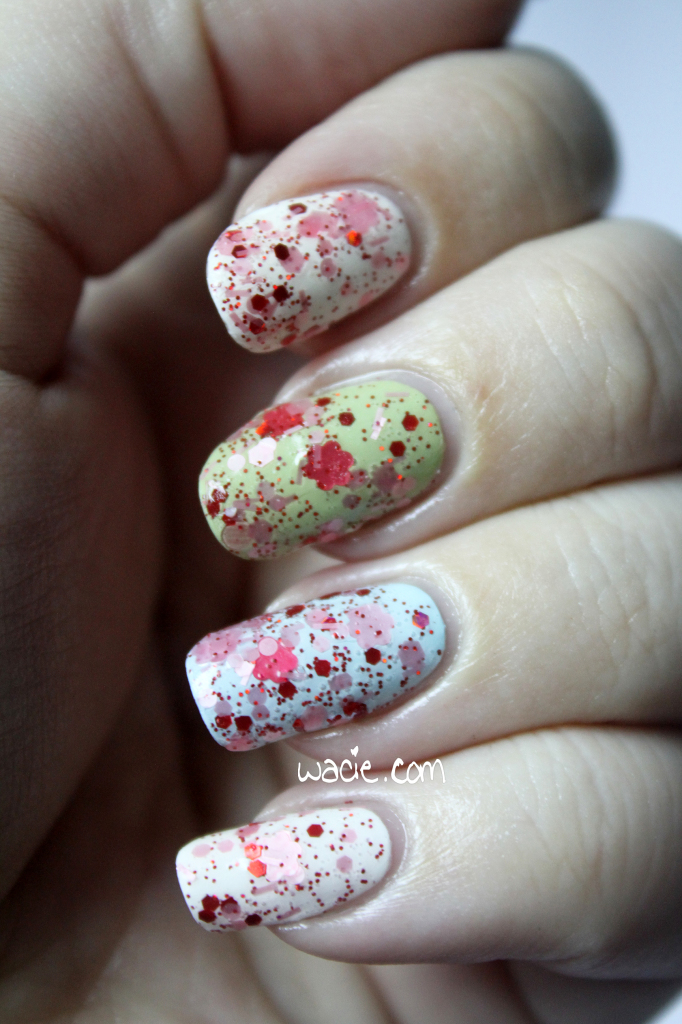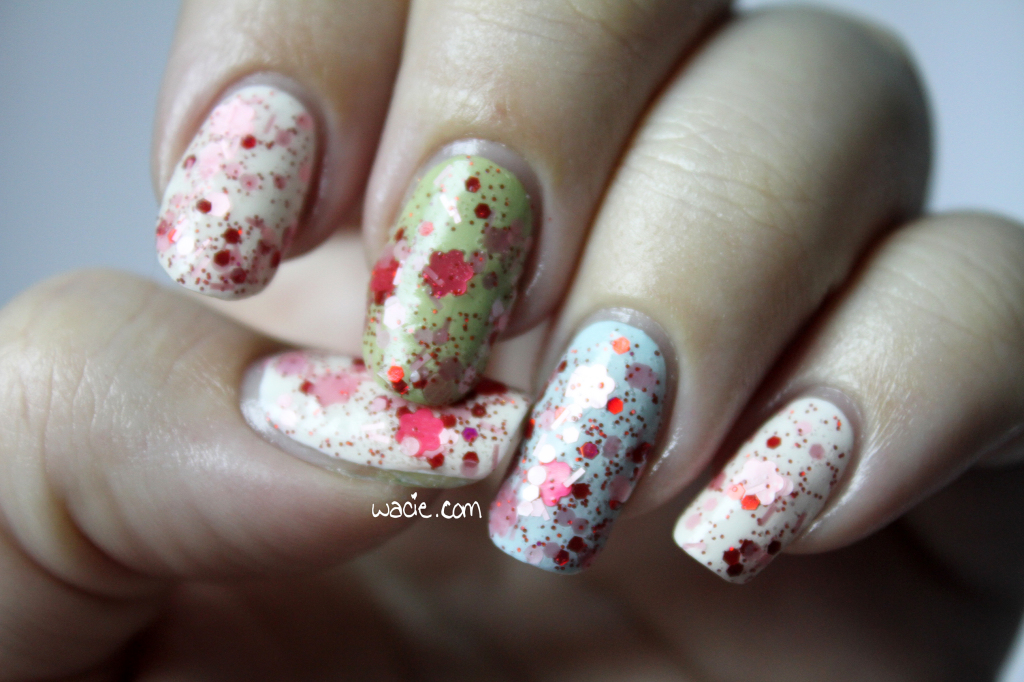 I'm really excited about where Wacie Nail Co. is and where it's going. Big things are coming up, so watch this space for the big news. For real this time!