Happy Monday, reader! I hope you guys like shiny silver, because that's all I've got today. This is Essie's No Place Like Chrome without top coat. Silver for days!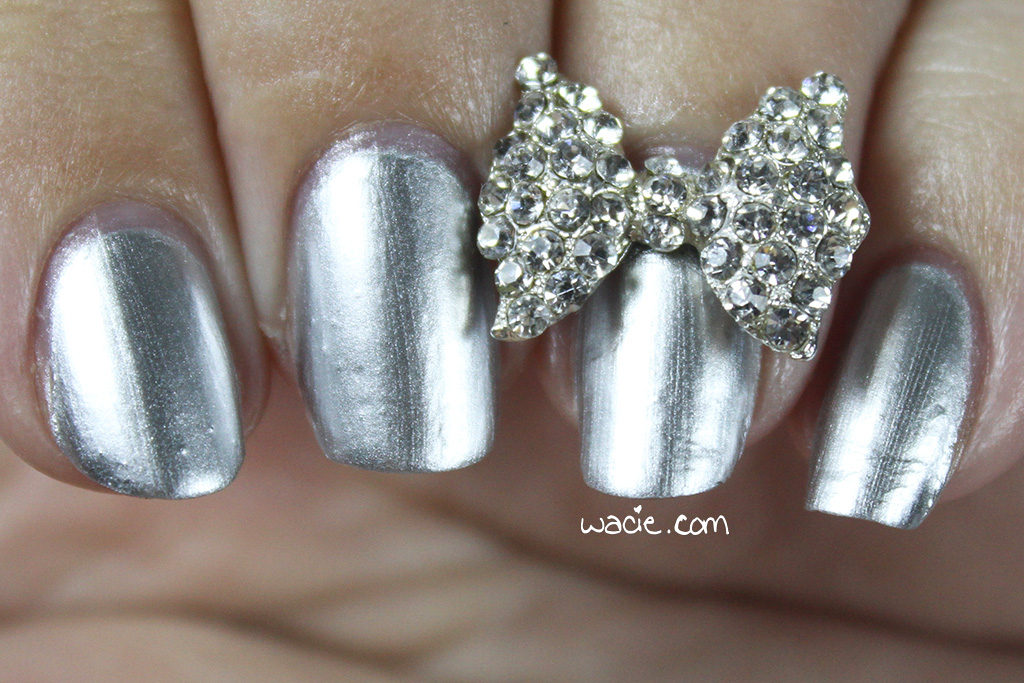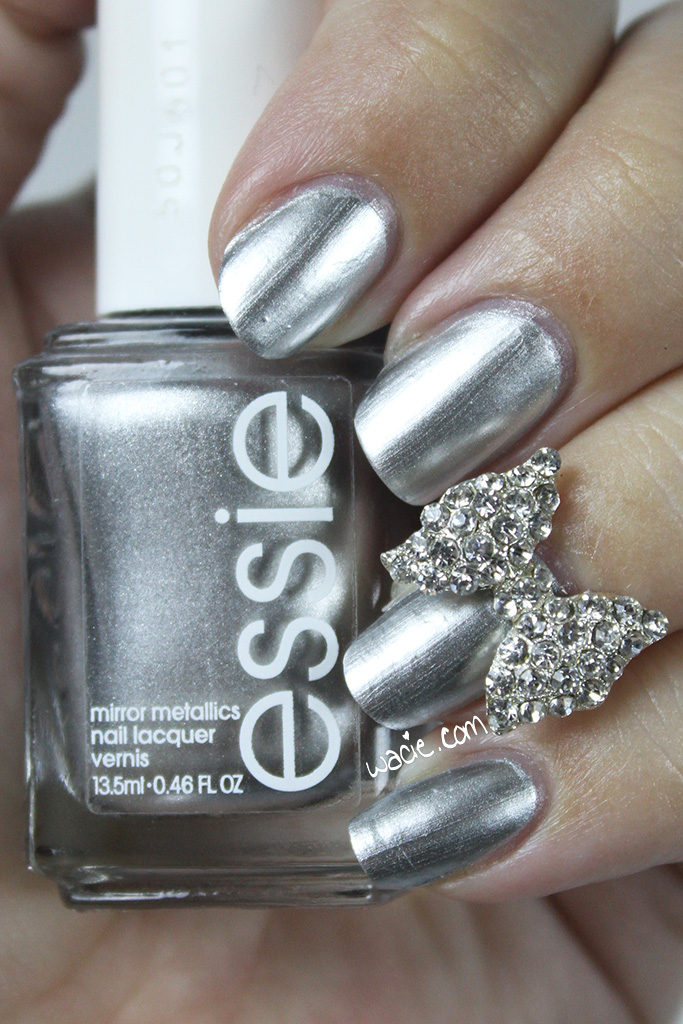 I love the Mirror Metallics collection from Essie. I have them all, but I've only ever used two of them, and No Place Like Chrome is the only one I've used twice. I know metallic polishes come and go, everybody makes them at some point, but I'm so glad I've got these. The finish is so fun and unique, making any mani stand out. I've only ever worn this polish by itself, but someday I'll get around to using it as an accent with something. Mirror polish makes any mani striking.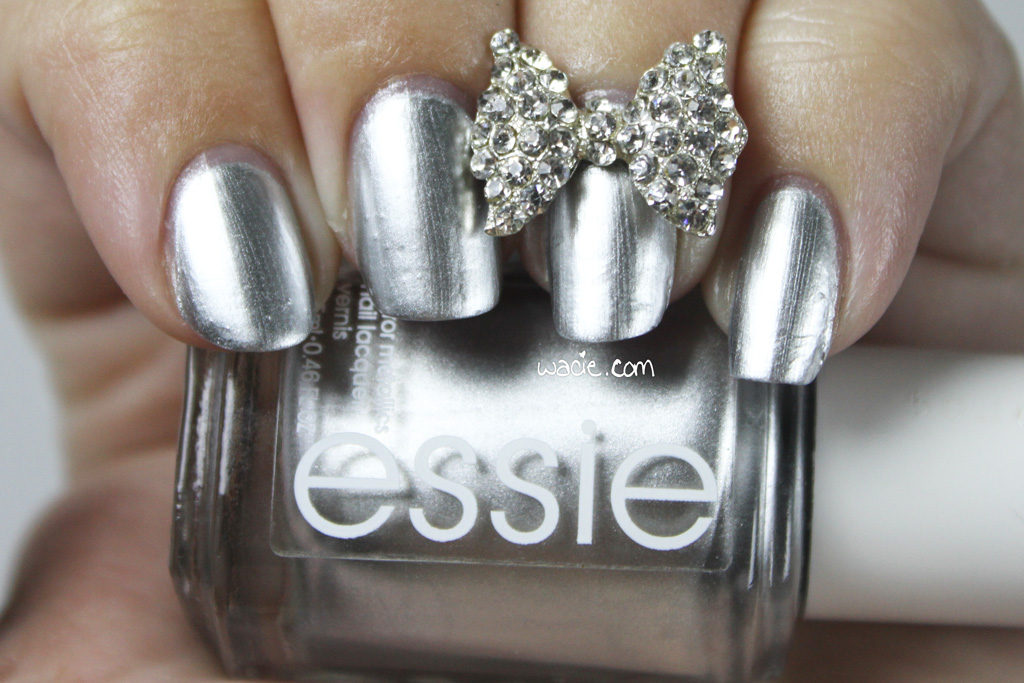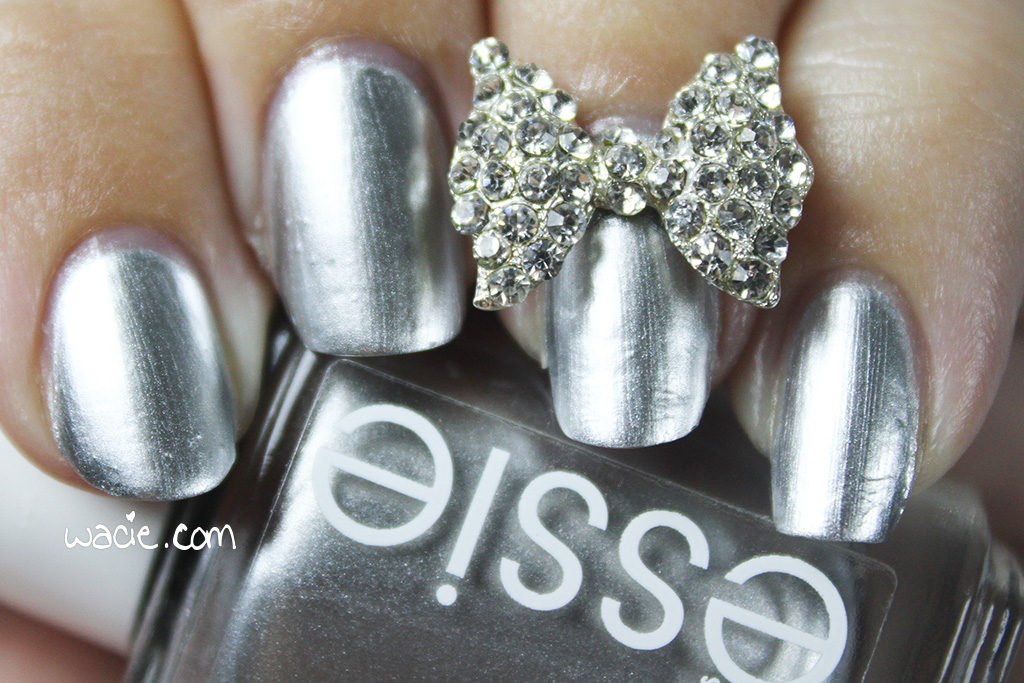 The last time I wore this bow was with another strong silver mani. I am actually really surprised by how easy these are to wear. Sure, it's big, but it rarely gets caught on anything. It's about as wide as my finger, so someone with thinner fingers might have trouble, but I love wearing these bows. It's like wearing the biggest, tackiest engagement ring, except it's glued to one of my nails.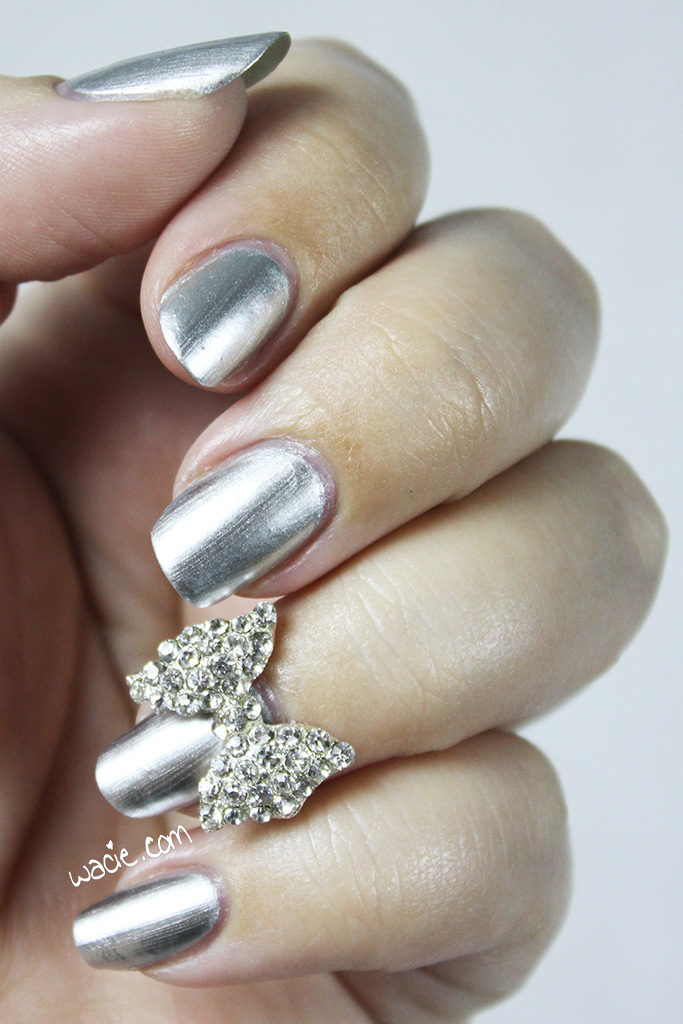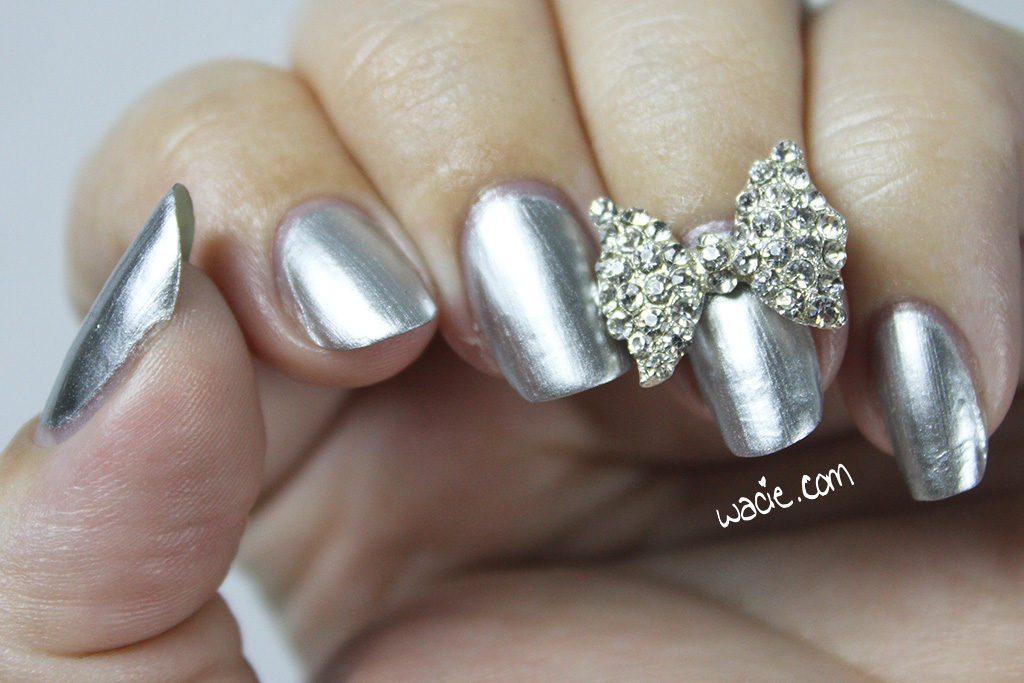 In the sunlight, the metallic effect is just as apparent. It's actually kind of blinding. The bow is especially ridiculous. Check out the flares on it.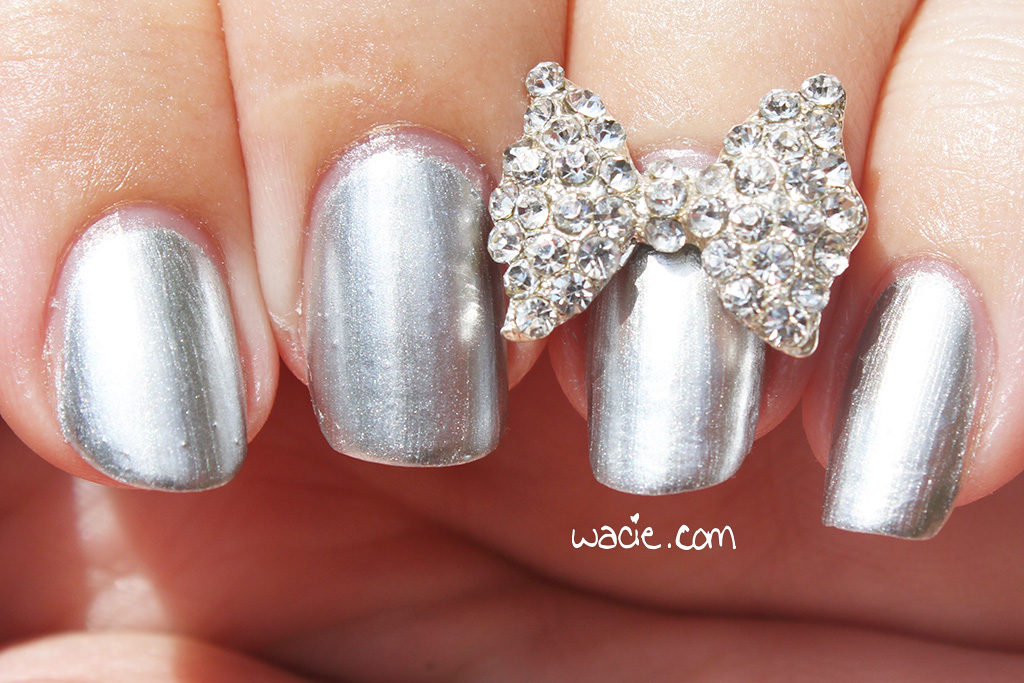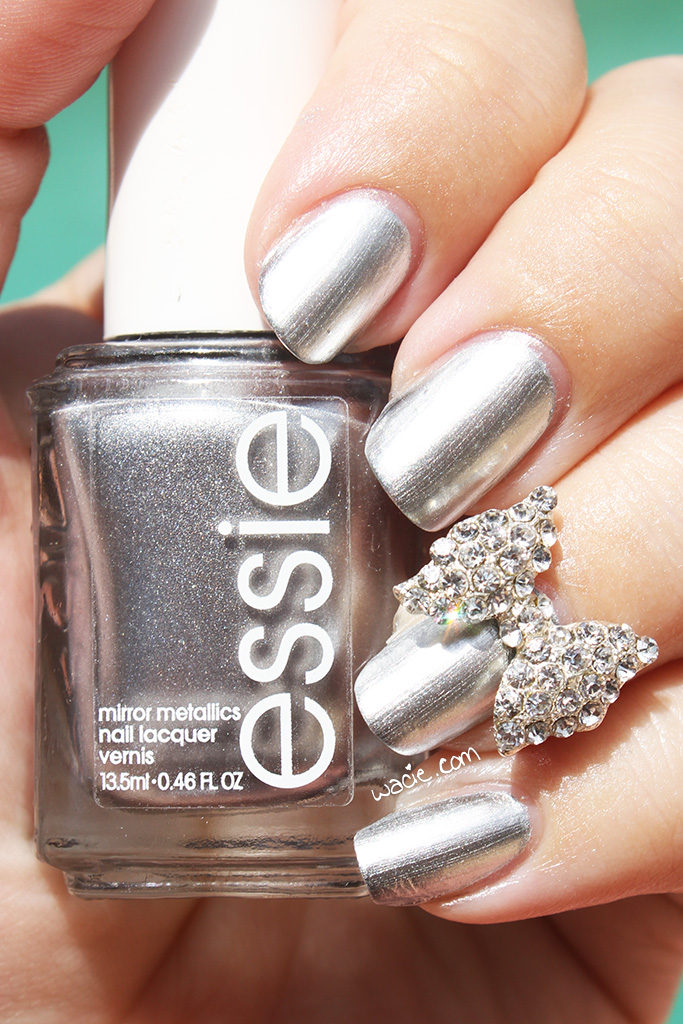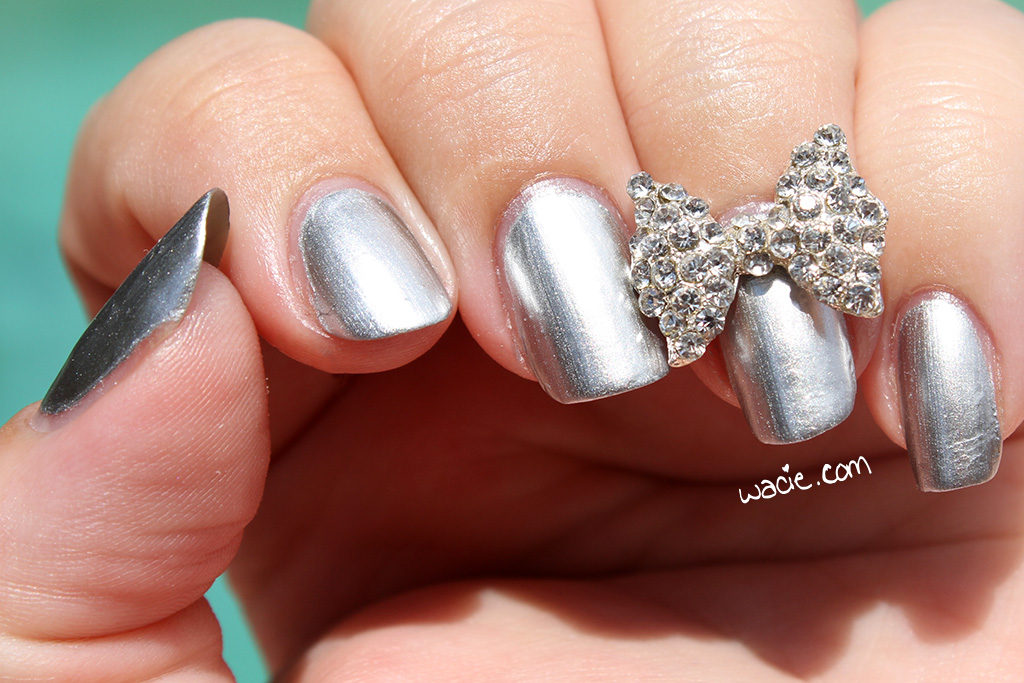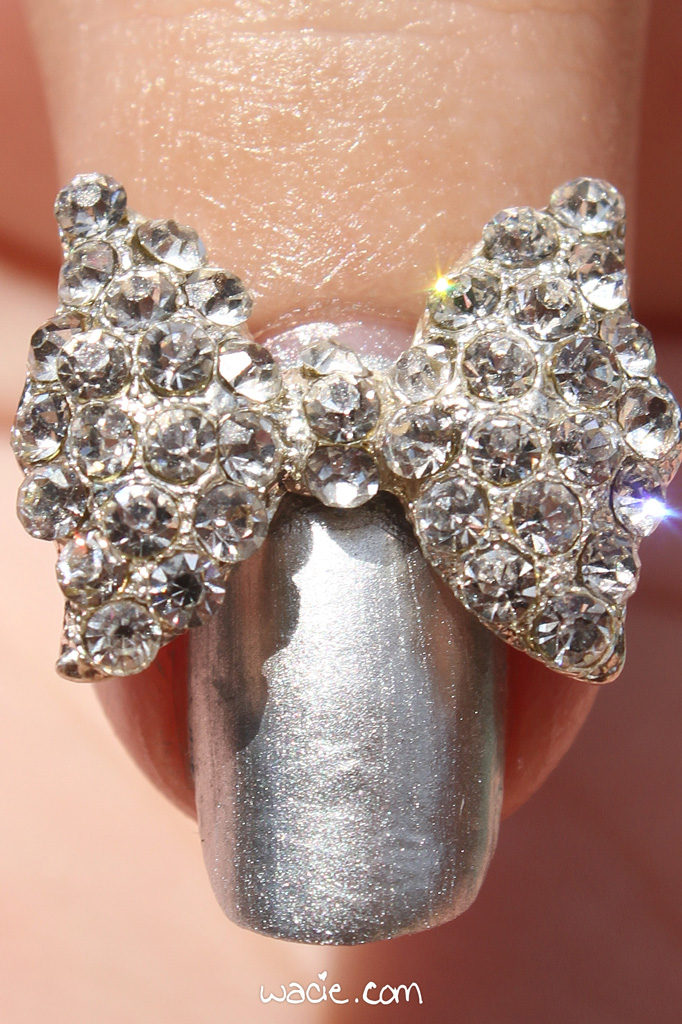 No Place Like Chrome and other Essie polishes are sold in stores nationwide. My bow charm is from Born Pretty Store.
I bought these products myself.