For Manicure Monday, I wanted to do something different. I love Blue-Eyed Girl Lacquer's Skating in the Snow alone, but since I've already worn that it way before on the blog, I felt like I should try something new with it. Enter the french tips. I'm wearing two thin coats of Skating in the Snow over tips painted with Sally Hansen's Hard to Get, topped with Ciate's Speed Coat Pro top coat and Hard Candy's Mattely in Love matte top coat.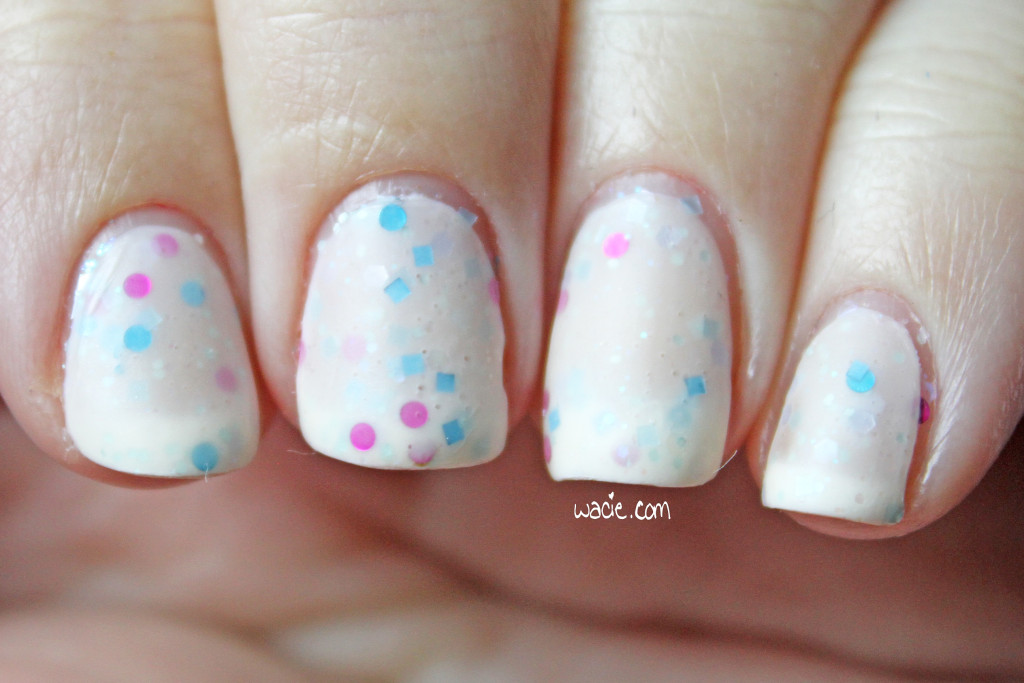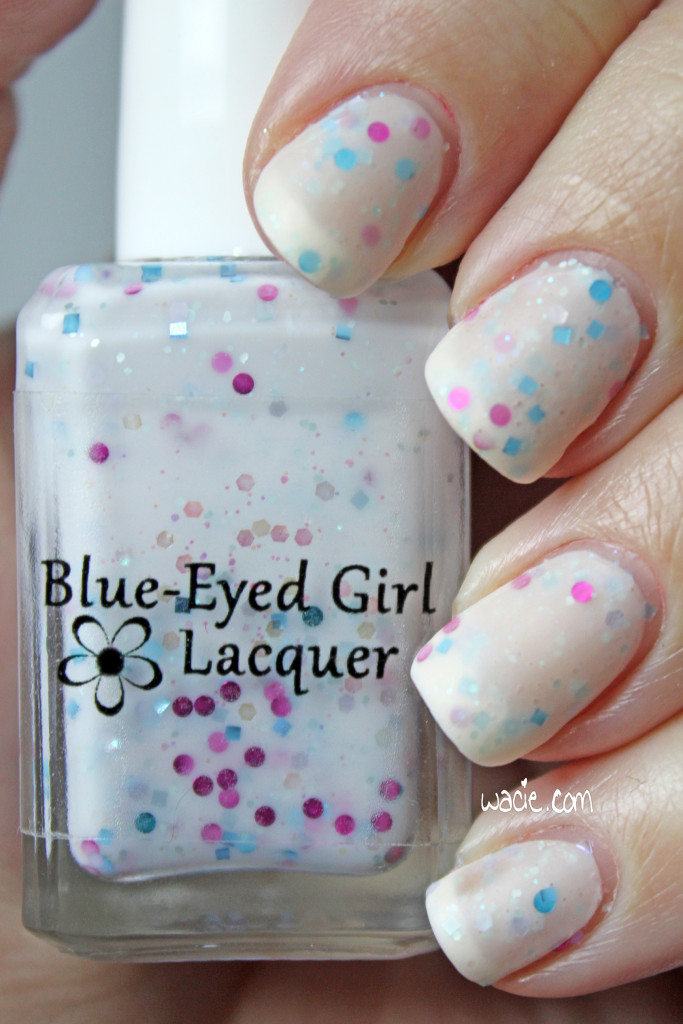 When I swatched Skating in the Snow a few months ago, I really loved the way it looked at one coat, and I wanted a look like that, something sheer and delicate that still retained the glitter crelly spirit of the polish. One coat was too thin, but two are too thick, and the tips don't show through as well as I'd have liked. You can see the differences, though; you can see how opaque the color is at the tips, and where the crelly is most obvious. It's not too apparent in photos, but in person the distinction is much more noticeable. You can also see where my cuticles are STILL stained from Cruella de Vil, but that's neither here nor there.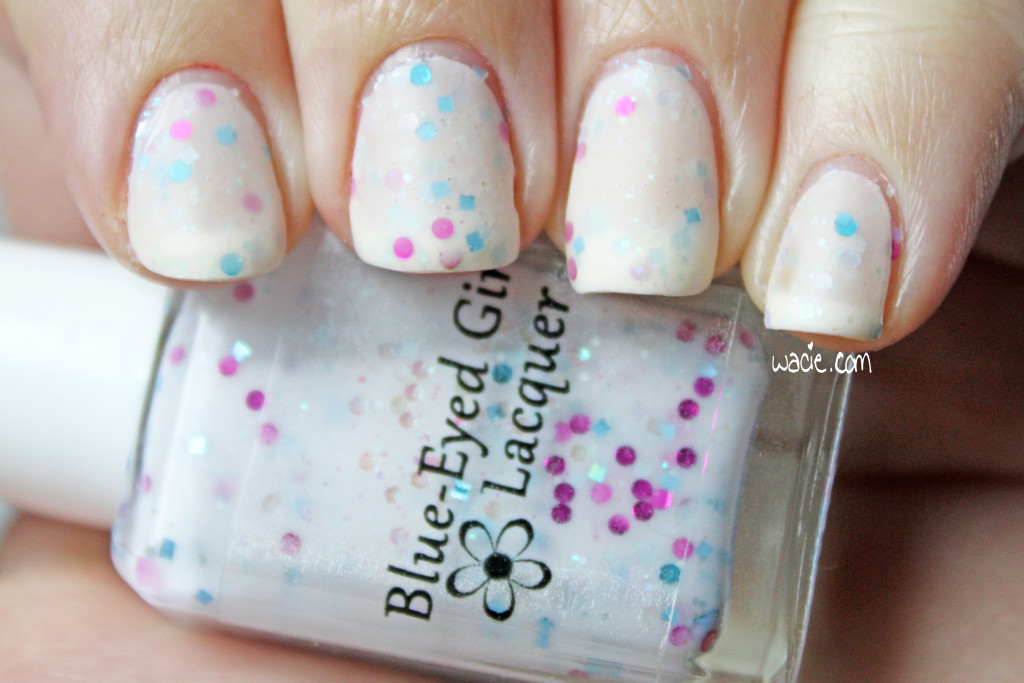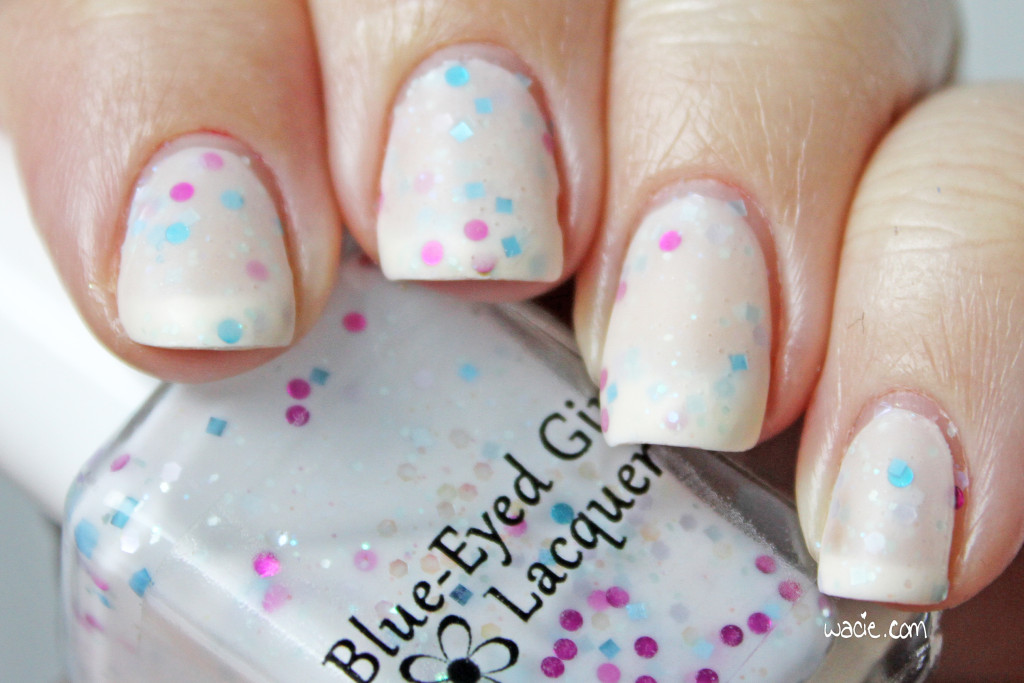 I don't know why I chose a matte finish for this. It's something I thought of at the last minute. I think it was an extra effort to make this manicure different from the swatch. That, and I rarely use matte top coats. I just kind of felt like it.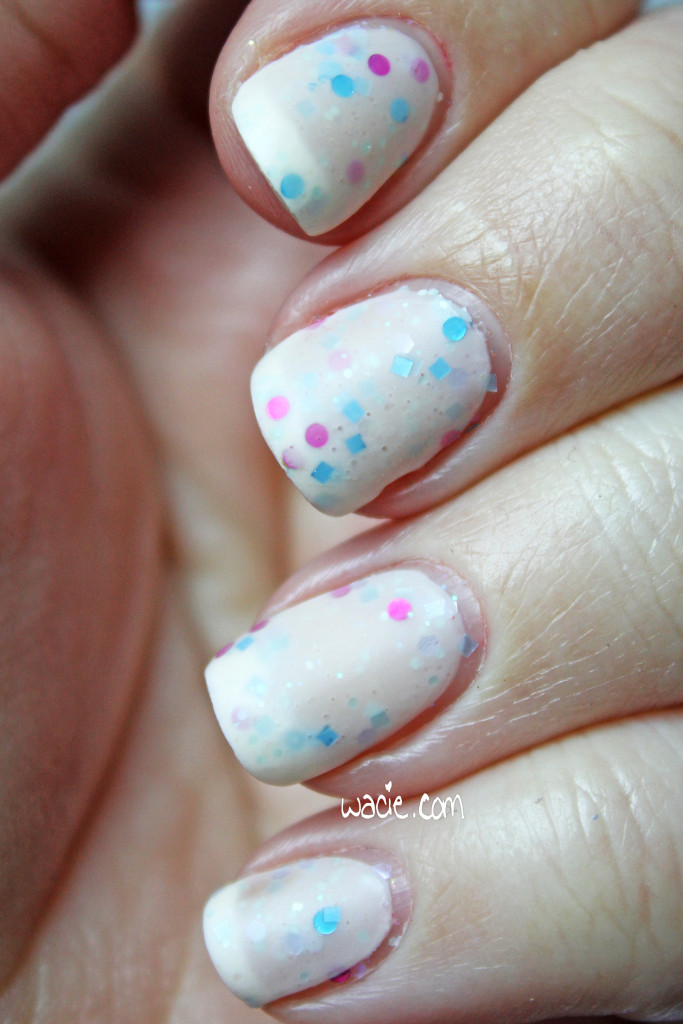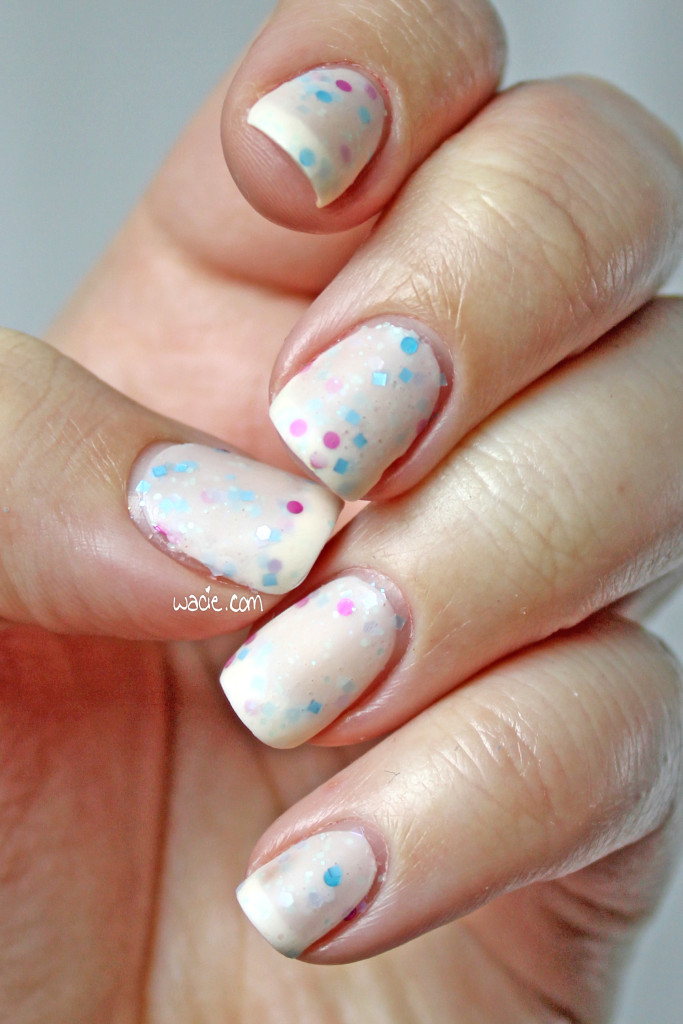 Skating in the Snow has sold out since the last time I featured it on the blog, but you can buy other Blue-Eyed Girl Lacquers from the BEGL shop.
I bought this polish myself.