For Swatch Sunday this week, I got to do something I rarely get to do: wear a red creme polish. I know I've talked lot about how red cremes are my favorite, but I don't wear them often. I'm glad one turned up in the queue. This is Cruella de Vil from the Disney Villains Varnish set. I'm wearing three coats plus one coat of Ciate's Speed Coat Pro.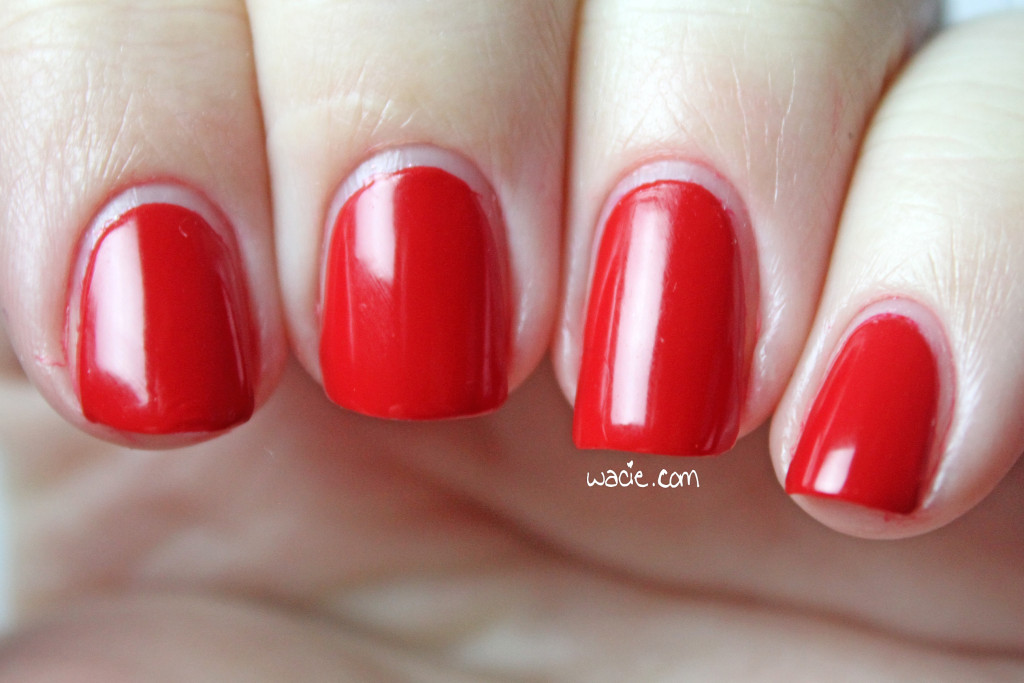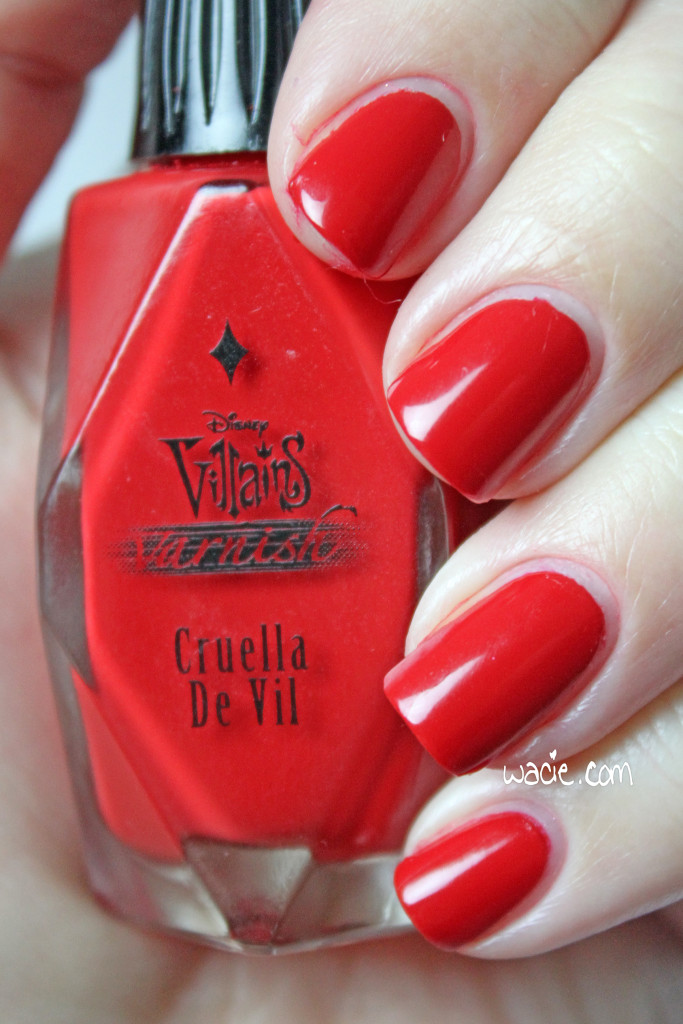 Cruella de Vil is a pretty run-of-the-mill red creme. What you see is what you get with it. The consistency was just right; it was wet enough that it was easy to apply, but not enough to flood into cuticles. It dries quickly to a glossy finish; I added top coat to make it super-glassy and to protect the color. The one thing that sucks about this polish, though, is how smudgy it gets. You'll notice the stained cuticles; it also stained my cleanup brush. It also would have turned my top coat red if I didn't wipe the brush off between applications. My cuticles actually look worse in photos than they do in real life, but it's still frustrating to look at. I spent ages trying to get all the red off and it just wouldn't come off. That's a pretty big issue for me, but other than that, this is a lovely red creme.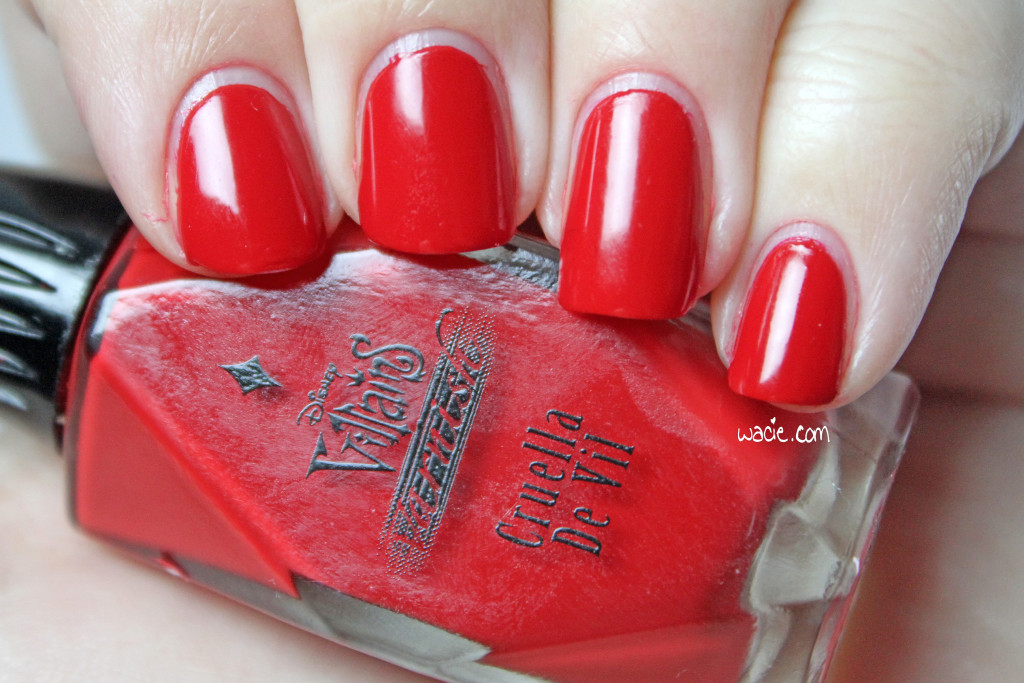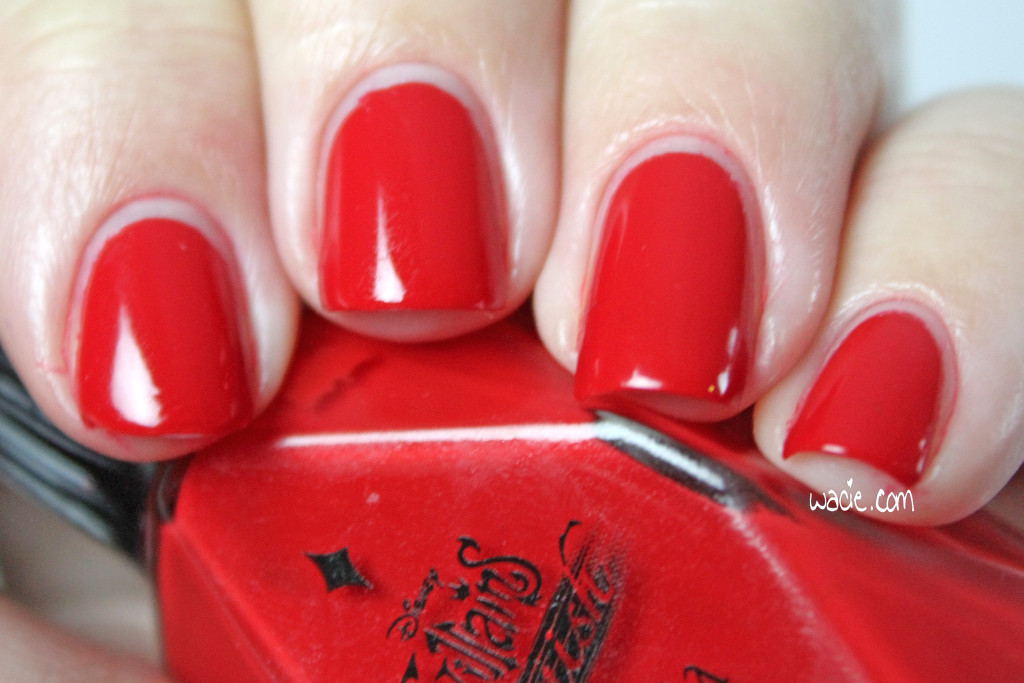 Cruella de Vil is no stranger to the blog; it was part of the first-ever mani I posted, and has been featured in a few others since. I love the polish, but to tell the truth, it's not really any different from any other red creme. There are probably others that aren't as smudgy, but considering price (this came in a set that was pretty pricy, if I recall correctly), quality, and availability, this one isn't worth seeking out unless you really love the Disney Villains motif.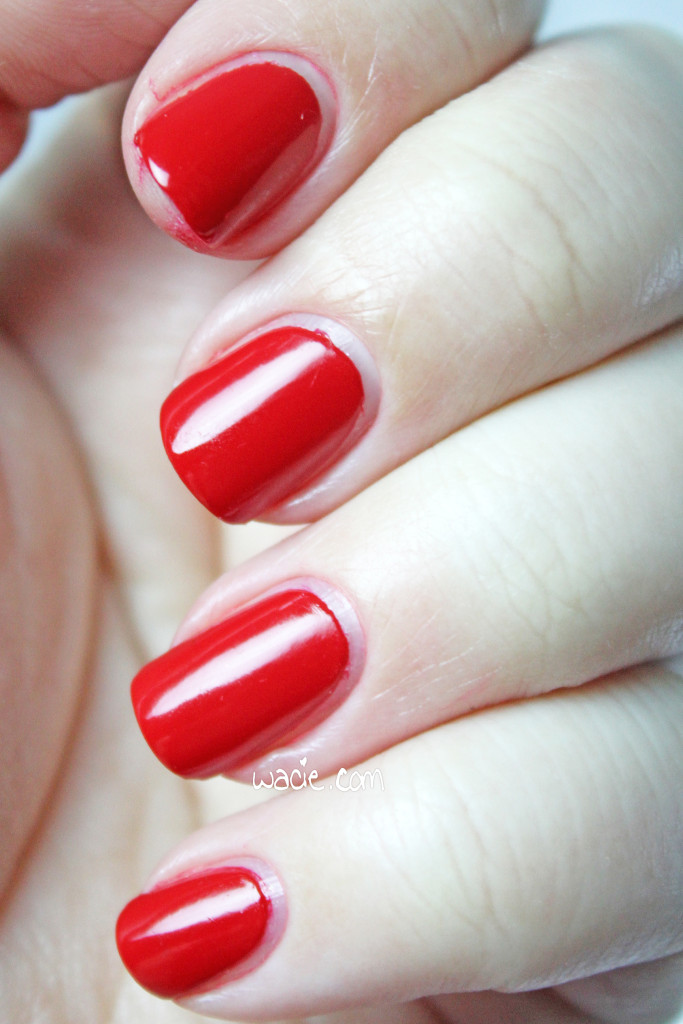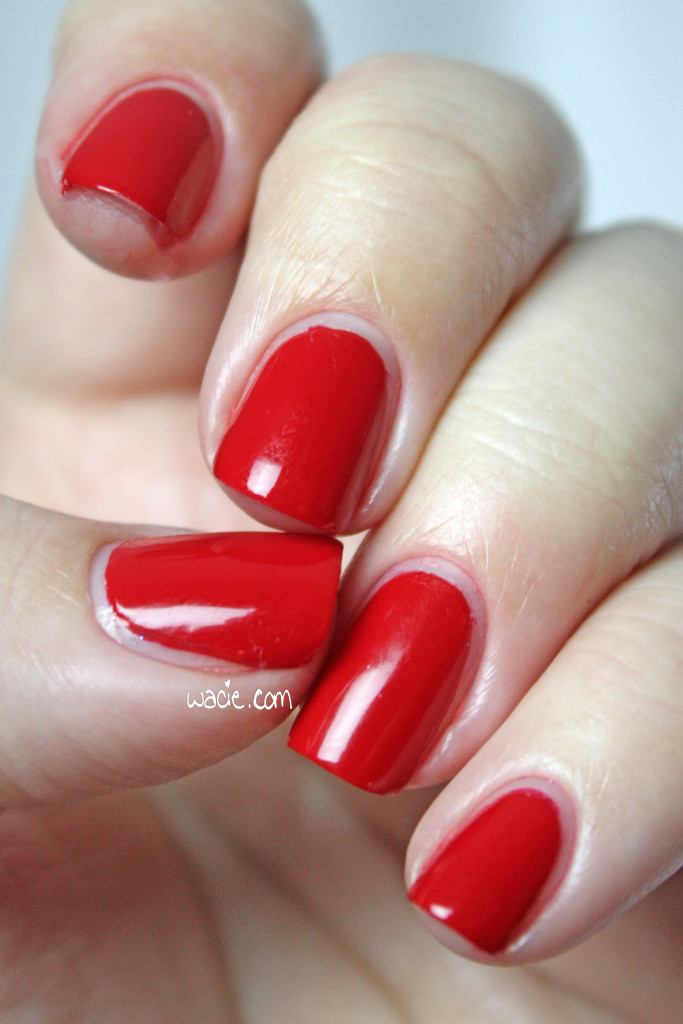 The Disney Villains Varnish set has been discontinued, unfortunately, so this polish and its sisters are no longer for sale. I bet you can find them if you look hard enough, though.
This polish was a gift, but was not sent for review or critique.