Glitter! My final American Apparel polish is a great one. Light Year is just loads and loads of holo hex glitter. It's worn here sponged over black with three coats of Seche Vite topcoat. Look at it shine; this is what glitter is supposed to look like.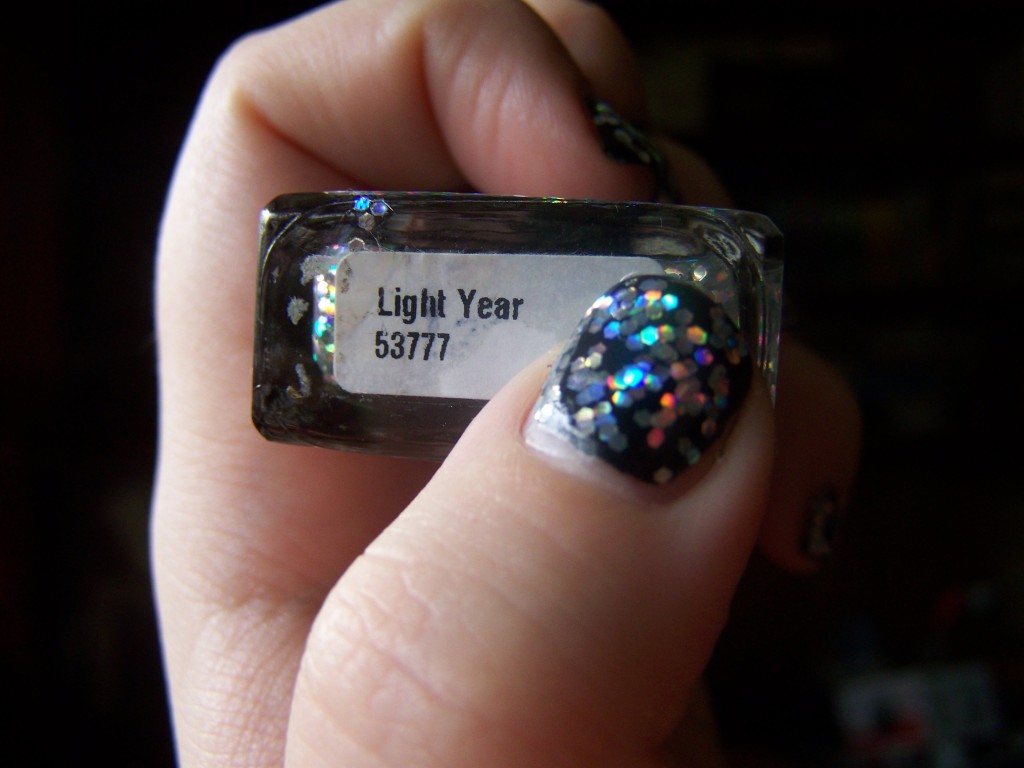 The bottle shot there is not really representative of the typical result. The glitter itself is very silver; I think it picked up some red color from either the curtains behind it, or from my red t-shirt.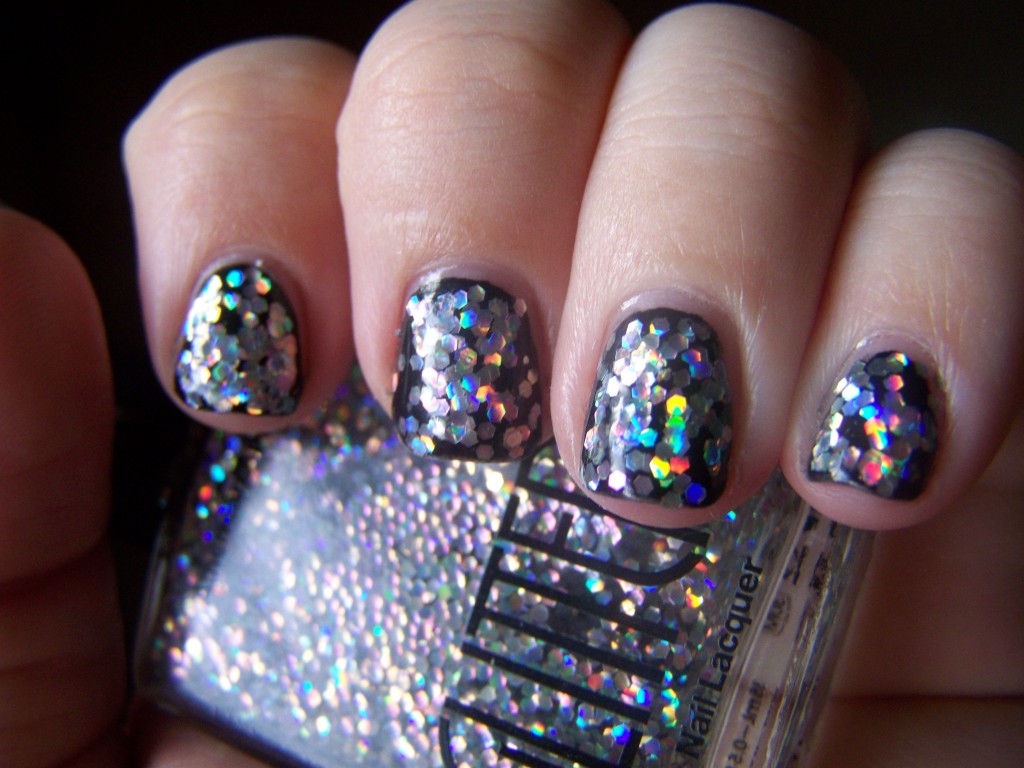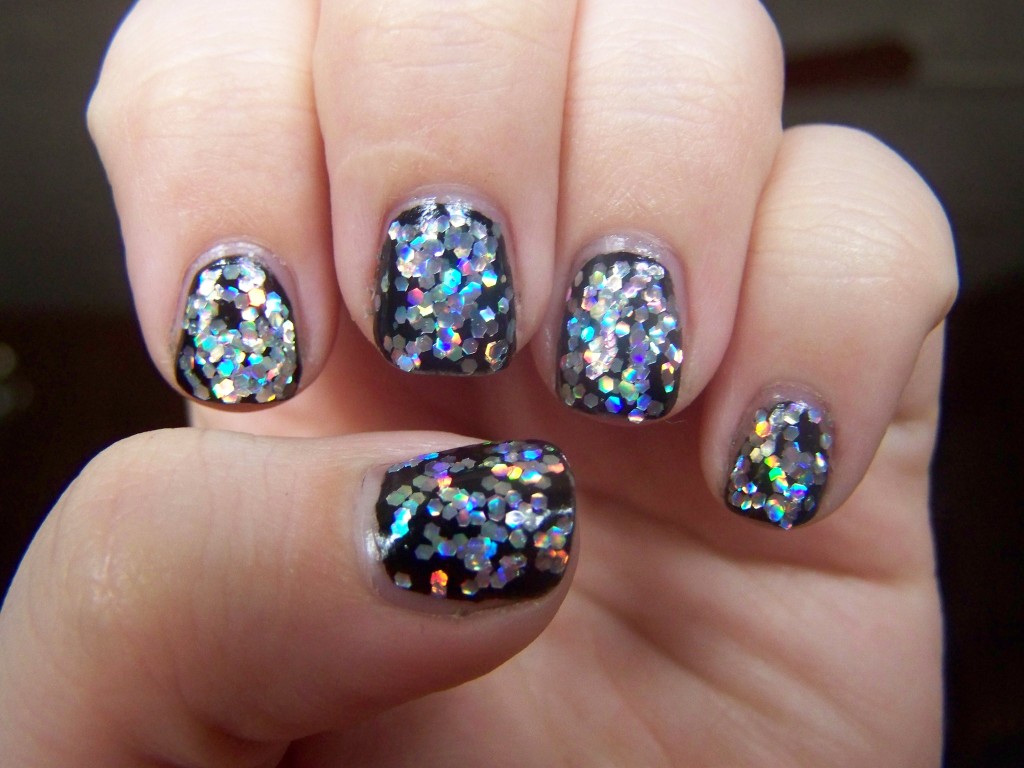 I didn't get a very good glitter payout with this one. I could get like five pieces of glitter on the brush at most, so I gave up and used a sponge to dab on the rest. Like with the Galaxy swatch I did a couple weeks ago, I got overzealous and put on too much. Sometimes I don't know when to quit.
I like this one. I like how it looks over black, and I like staring at the glitter when it changes colors. I just wish it was easier to apply.
And there we go: we're done swatching my American Apparel nail polishes. Next up: a bottle from Germany, and a plethora of indie polishes from Blue Eyed Girl Lacquer. This is starting to get good.