For this week's Swatch Saturday, I'm wearing an amazing Kwanzaa-themed polish from Blue-Eyed Girl Lacquer. This is Matunda Ya Kwanza, worn here at three generous coats with two coats of Ciate's Speed Coat Pro.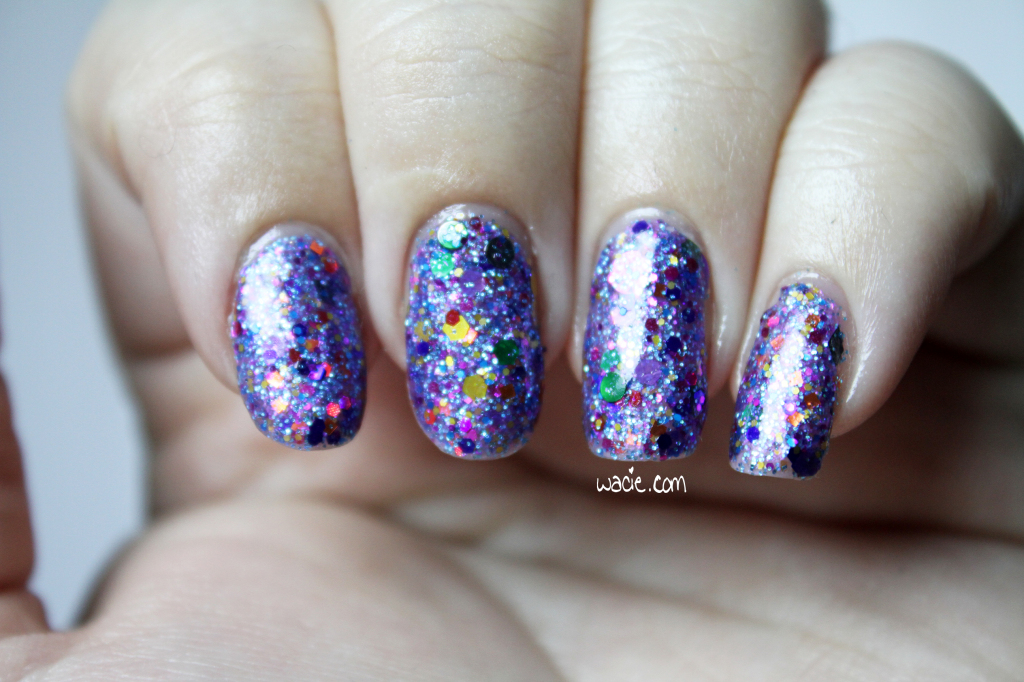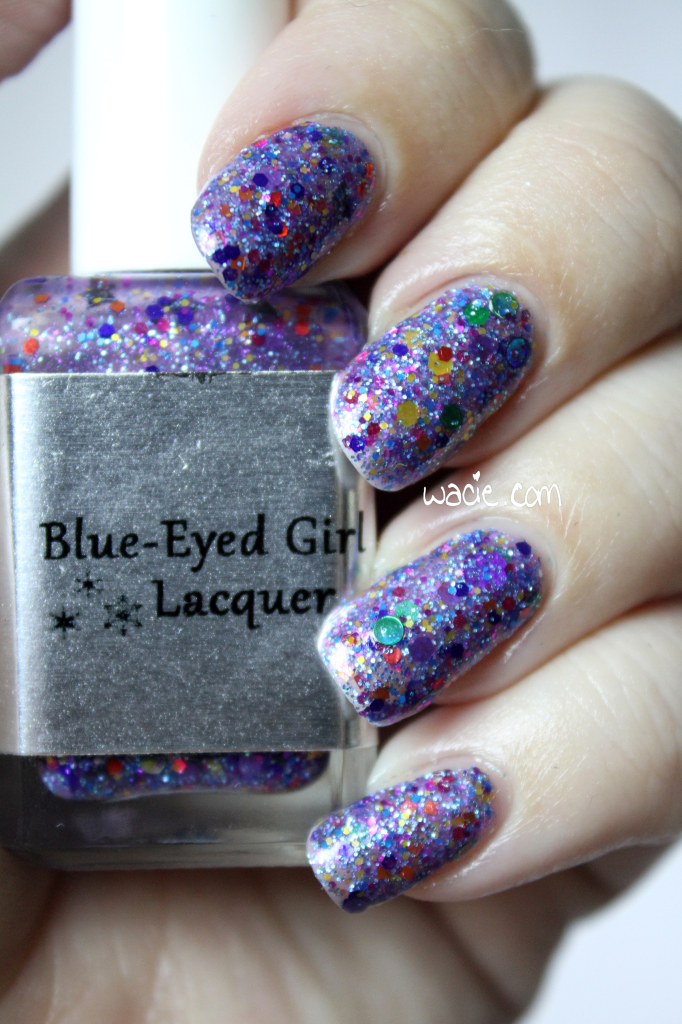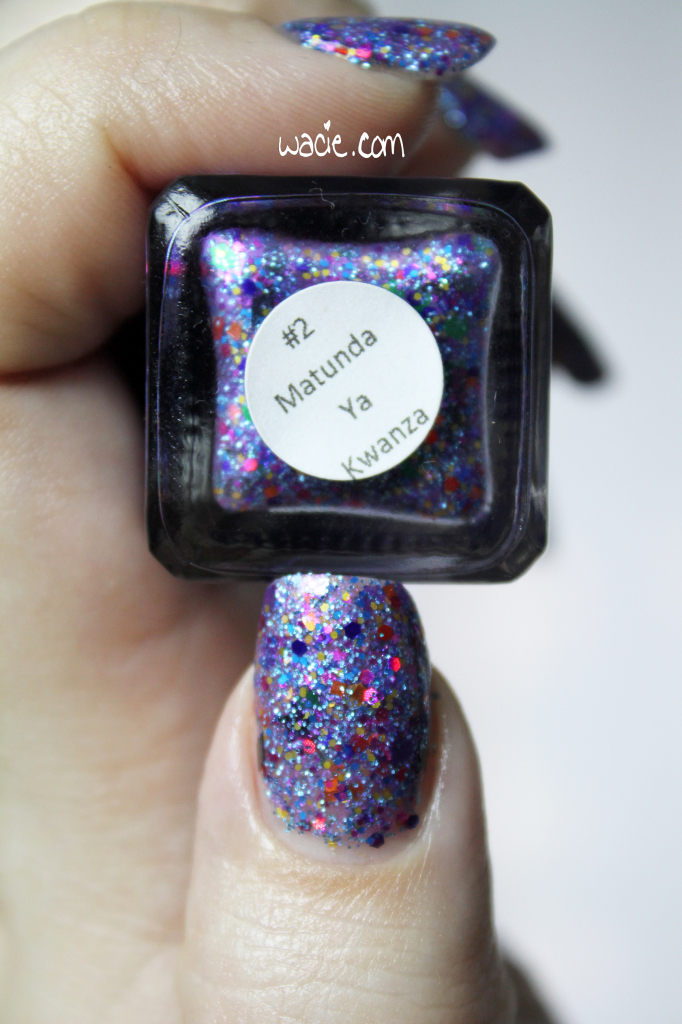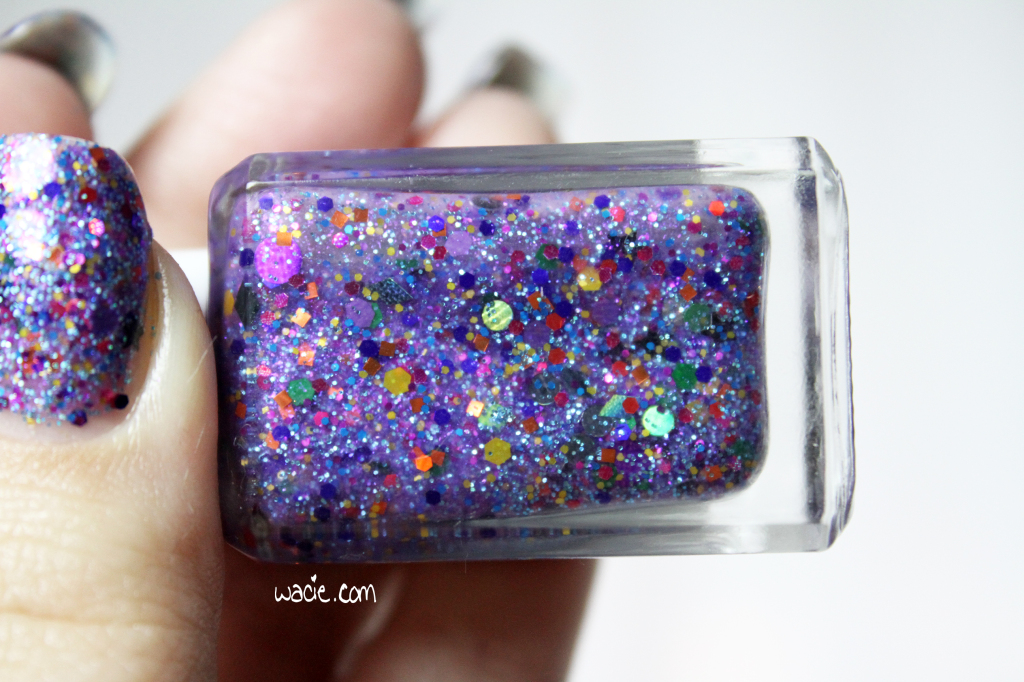 Matunda ya Kwanza is a light purple jelly filled to the top with glitters of every shape, color, and finish. There are so many kinds of glitter in here that I couldn't possibly name them all. This is an explosion of color and glitter. The jelly is very light and very transparent, so the glitter from previous coats shows through nicely. It's like a fine glitter patina on my nails. Naturally, since the jelly is so thin, it's probably better worn over a light purple polish. It does look excellent that way. Because I wore three coats, it's a bit thick and I probably should have stuck with two. It looks fantastic either way.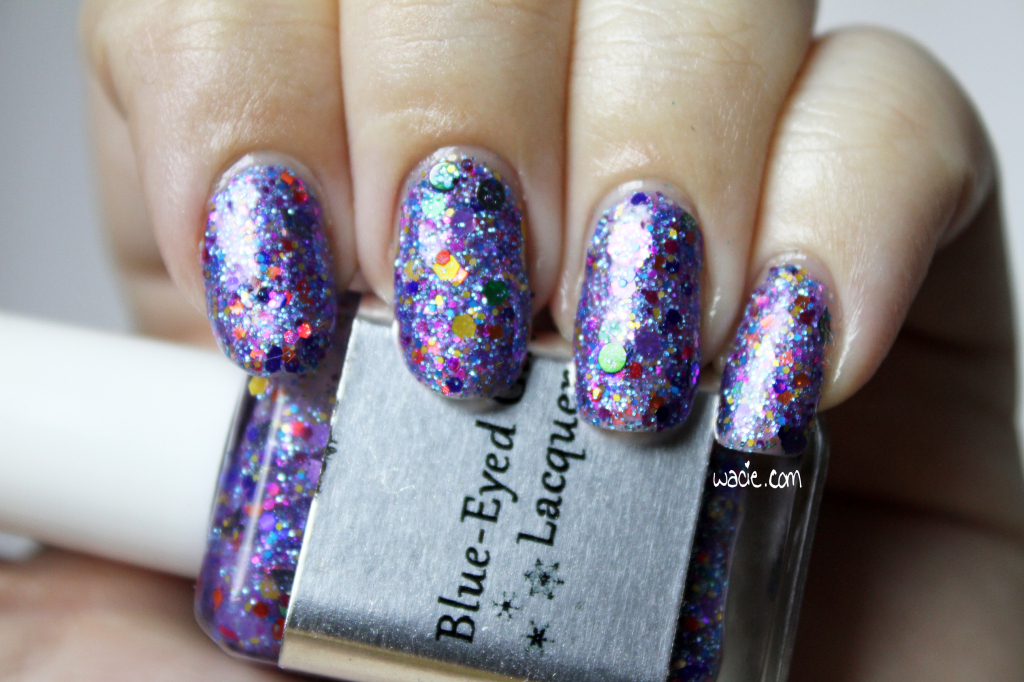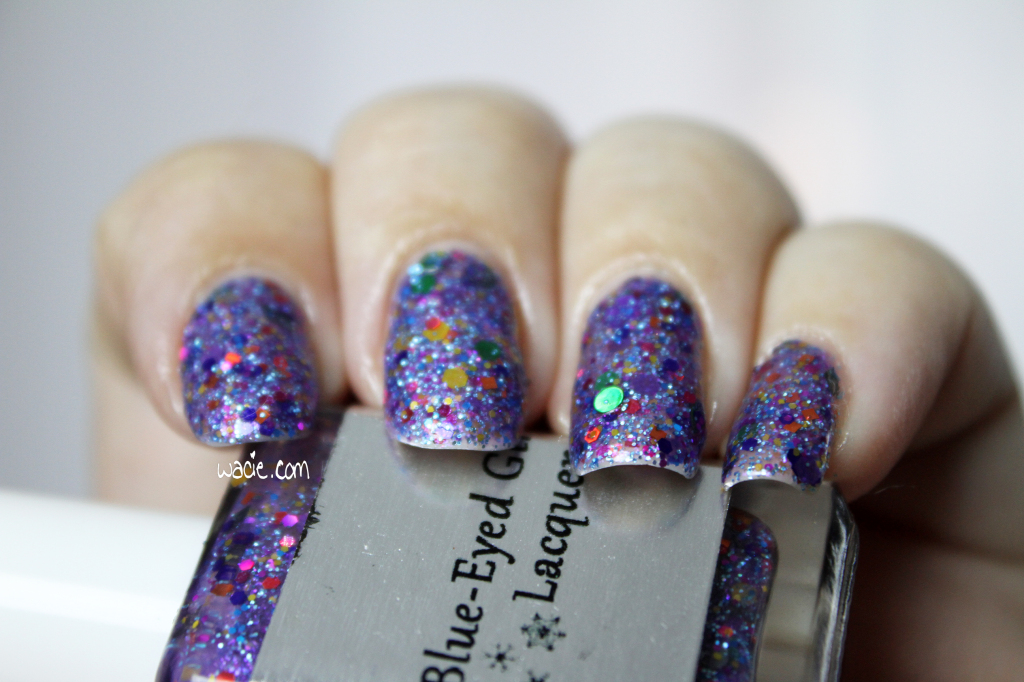 Trivia: The phrase "matunda ya kwanza" is a Swahili phrase meaning "first fruits of the harvest".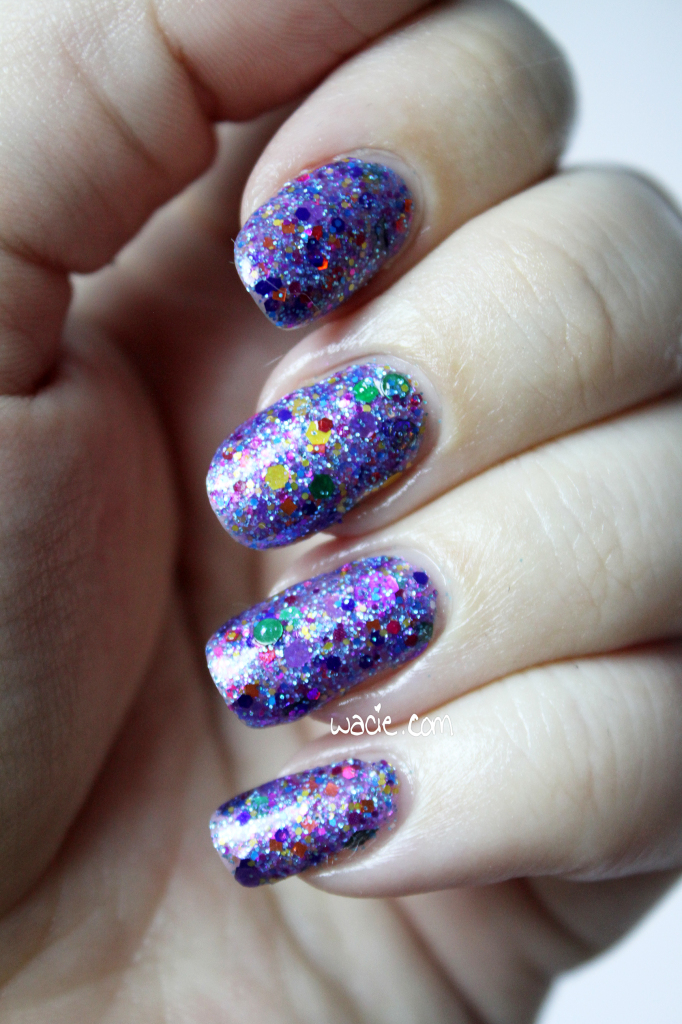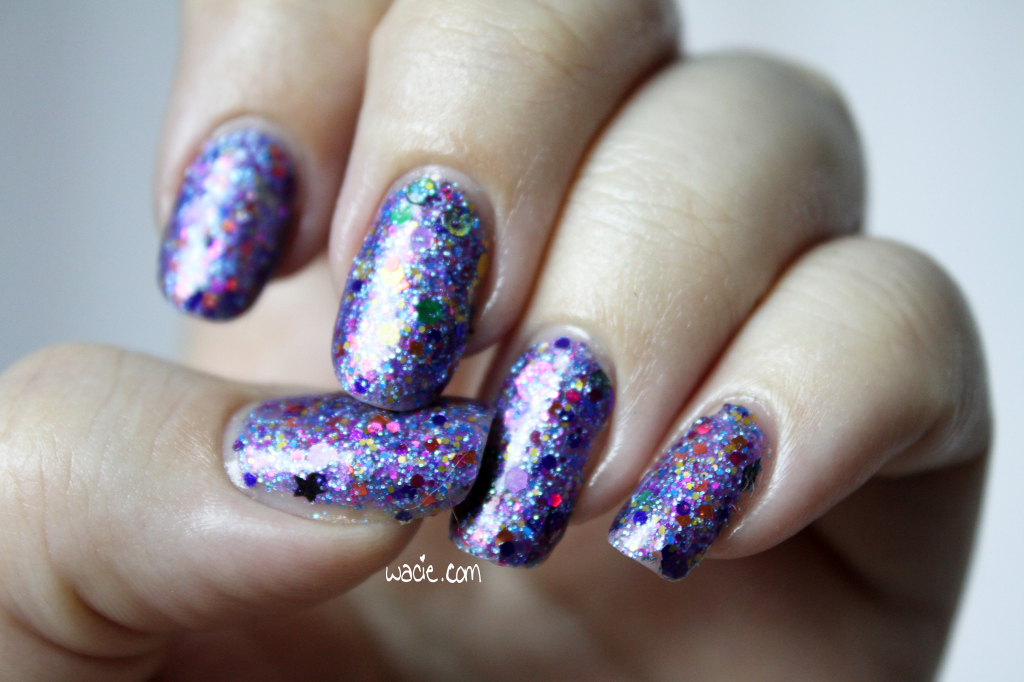 I've told you guys about how much I love BEGL glitter toppers, right? They're just absolutely perfect. The consistency is usually on the thicker side, but that's because they're packed with glitter, and no matter how much glitter is in it or how much I blob on, it's always dry and smooth in a flash. It's the best.
Sunlight photos. Because shiny.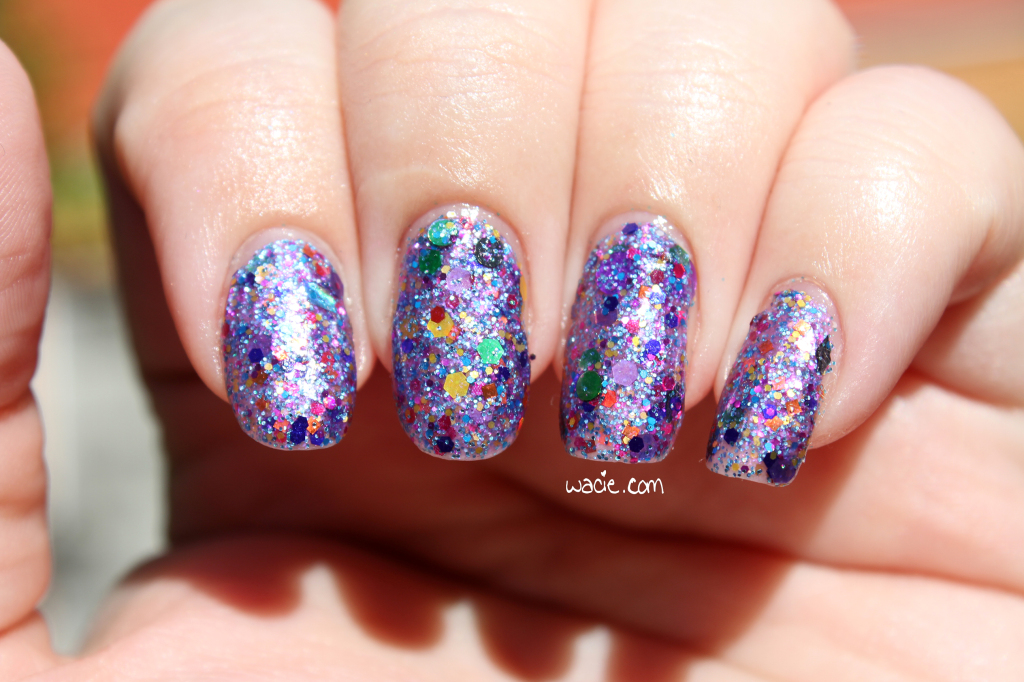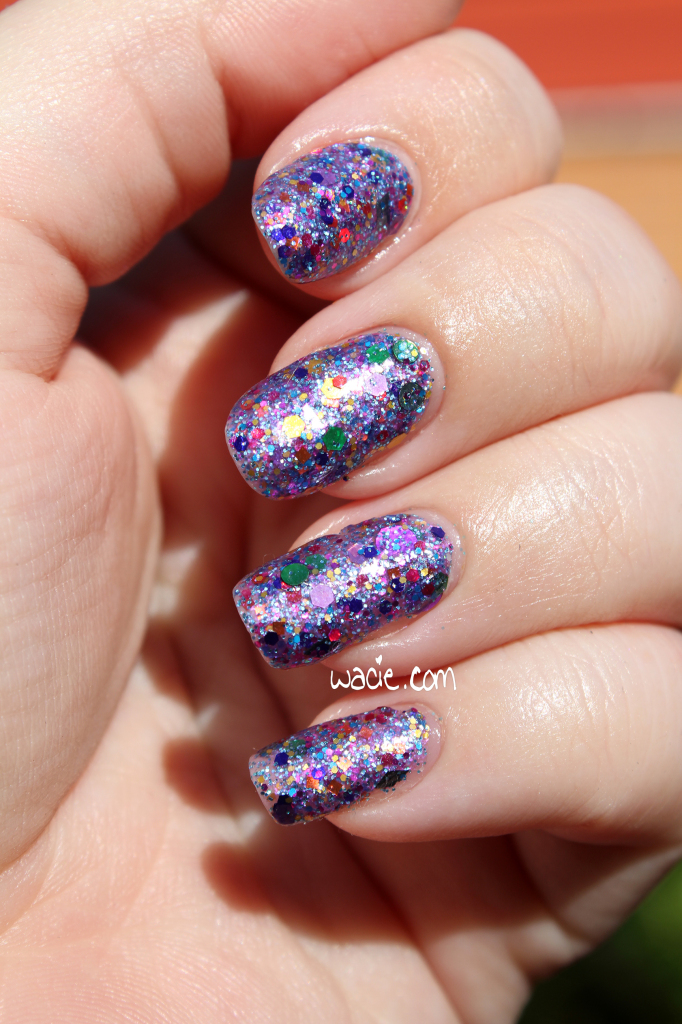 I admit I didn't know a lot about Kwanzaa before I got this polish. As much as I feel like a carpetbagger for saying it, I just thought the polish was pretty. The more I read about it, though, the more it's something I'd like to be a part of. New cultural experiences are such a fun learning opportunity for me. I hope I don't sound patronizing when I say that.