This week's edition of Manicure Monday is a little boring, I'm afraid. The glitter accent nails are a bit overdone, but they're an easy look for when I ignored homework all last week so I could watch The Roosevelts on PBS. The polishes I'm wearing this week are Sinful Colors's Purple Diamond and Blue-Eyed Girl Lacquer's Matunda ya Kwanzaa. I have on three coats of Purple Diamond and two coats of Matunda ya Kwanzaa with one coat of Color Club's clear coat.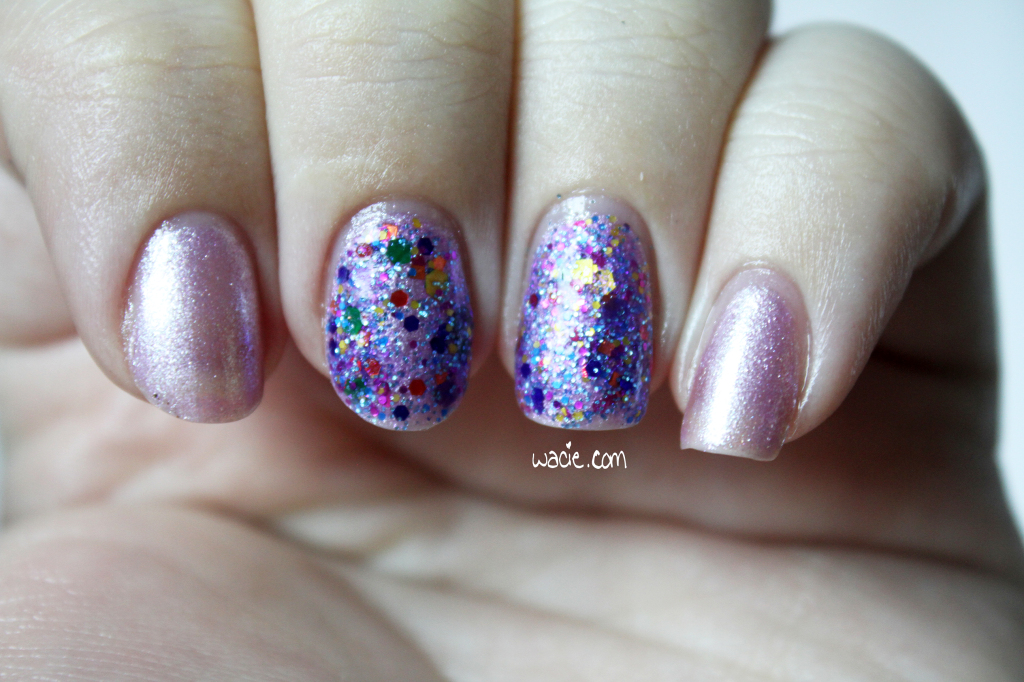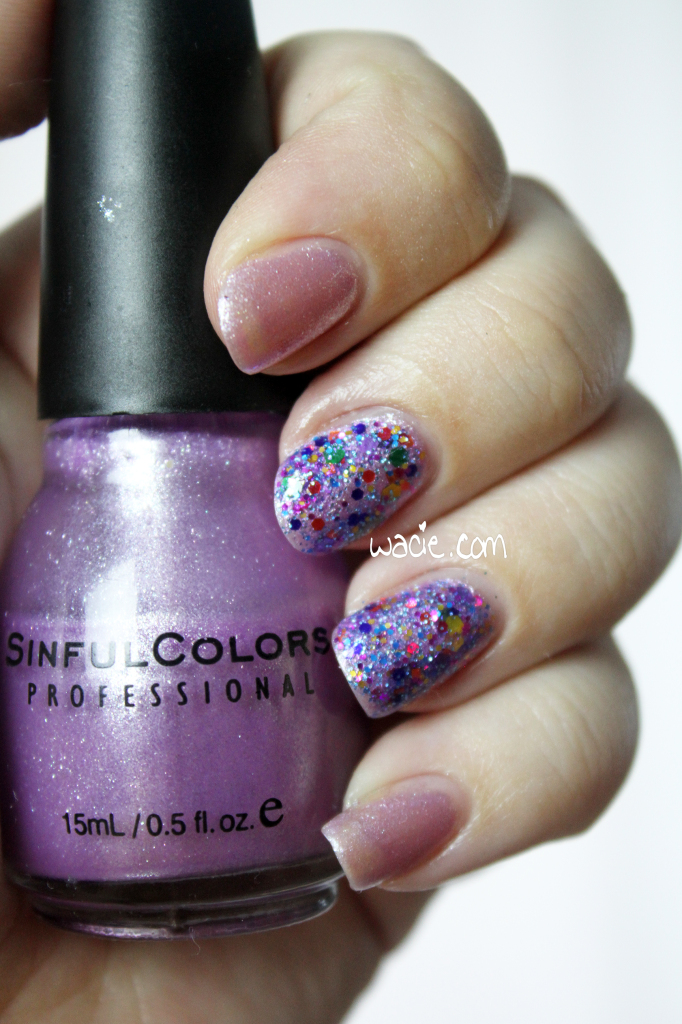 Purple Diamond is a lilac with lots of shimmer. The first coat is very sheer, but builds to semi-opacity in one to two coats. It dries pretty quickly and with a really nice shine. With as sheer as this one is, it would work well as a shimmery topper over a darker polish. I'll totally try that next time. I've said this before, but I'll say it again: two dollar polish has no business being this pretty or high quality. One thing with it, though, is that it reminds me of a blend I made myself called Dusk. It's the same color and the same shimmer. I'm a little weirded out by how similar they are.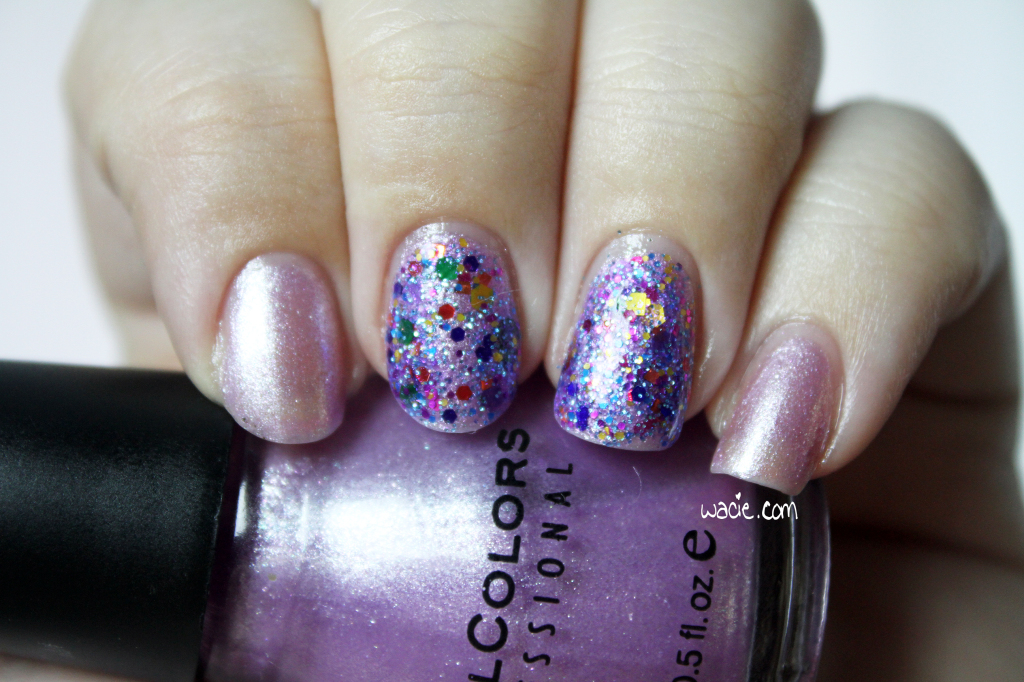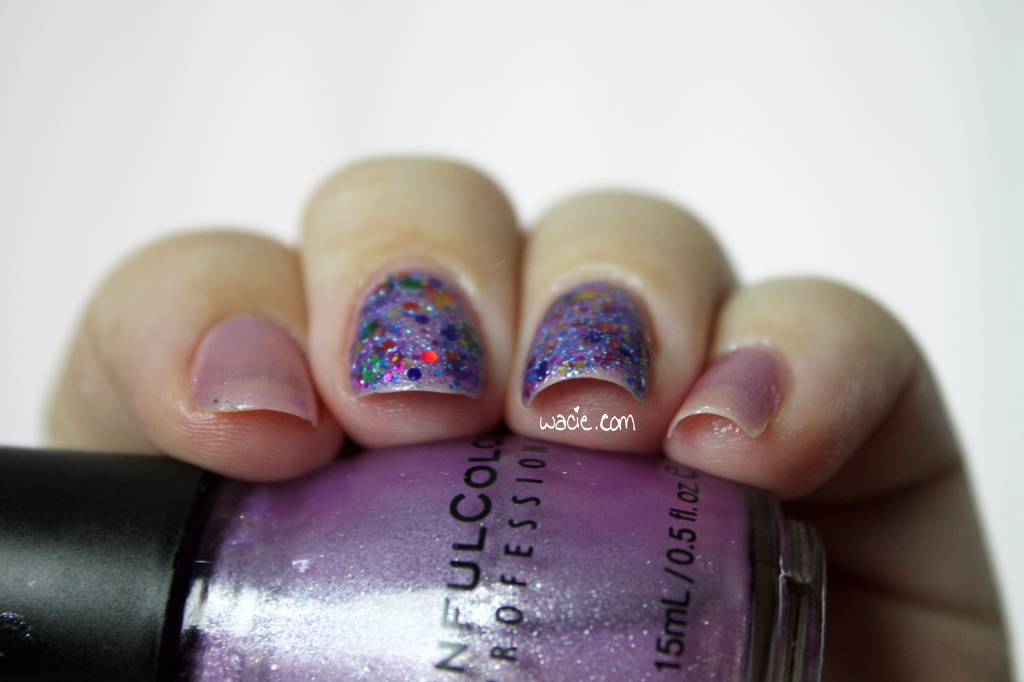 Matunda ya Kwanzaa is described by BEGL as "lightly purple tinted polish with a bright rainbow of glitters in all sorts of shapes and sizes". That's as accurate as one can get while being concise. There's so much glitter in here; every color of the rainbow is represented, as well as some fun shapes; small hexes, dots, and dots are the most prevalent, but I know there are some stars and things as well. The glitter spread evenly, but I didn't get as much as I wanted in one coat, which is why I used two.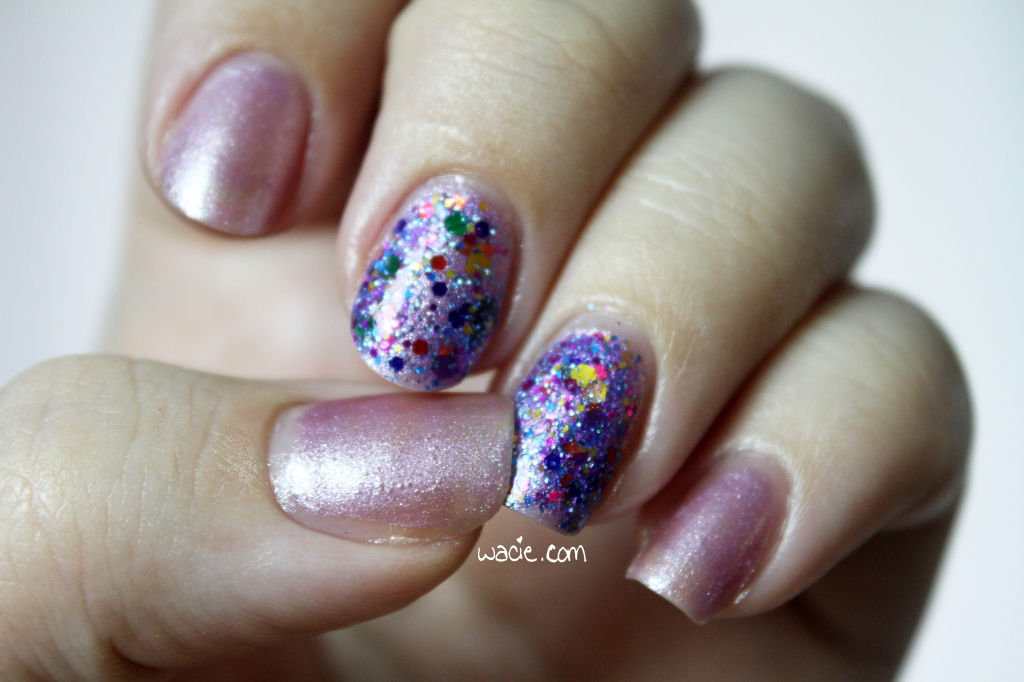 Outdoors, this is pretty bright. The shimmer is much more intense than it appears, and the iridescent glitters pop. It's gorgeous.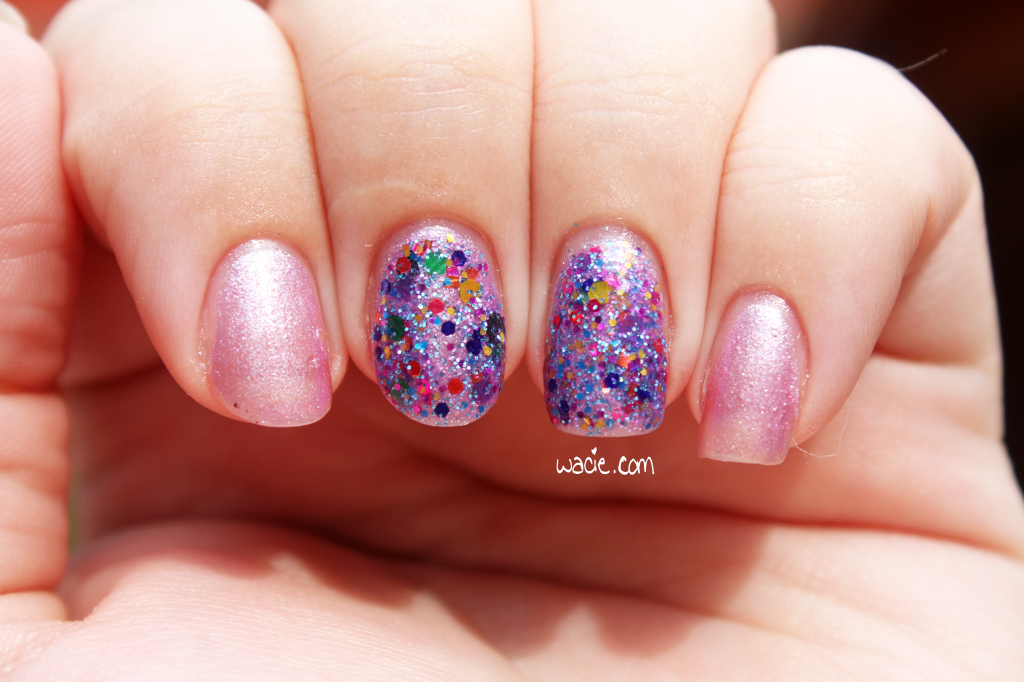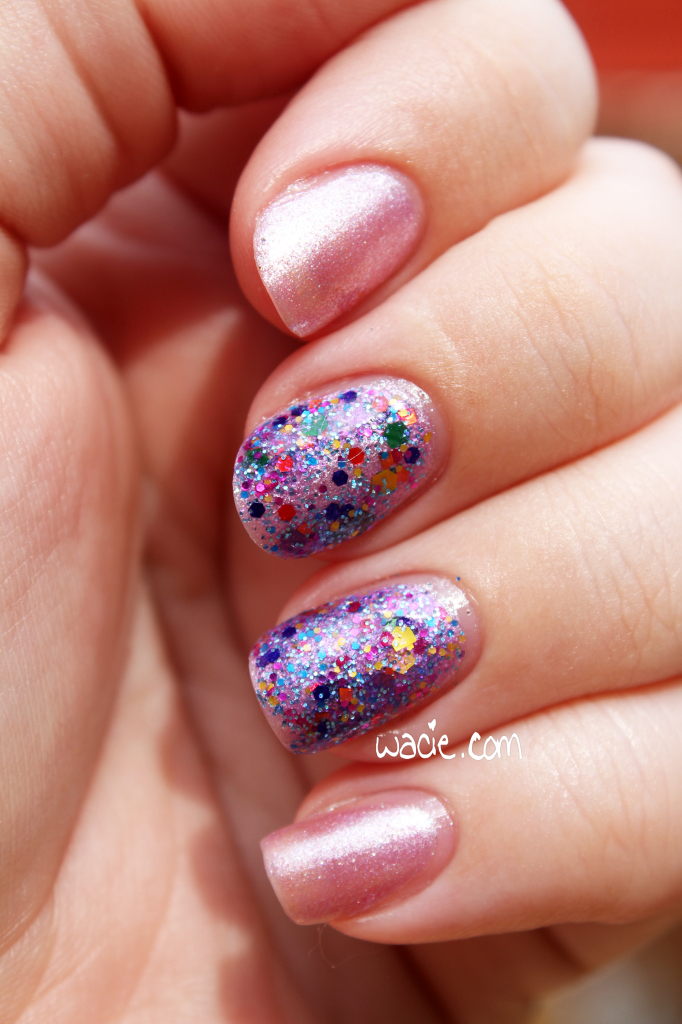 I chose this glitter to go with this polish because I wanted one to balance out the other. Purple Diamond is a bit on the dainty side, and Matunda ya Kwanzaa is bold and colorful. I think the glitter overpowers the rest of the manicure, but that's okay. Better luck next time.