It's another discontinued Halloween polish for Swatch Saturday this week! This is the third of four polishes in the Nail Polish Frights collection from Blue-Eyed Girl Lacquer. This is Cart Jacked by Witches, and I'm wearing three coats with one coat of Color Club's clear coat.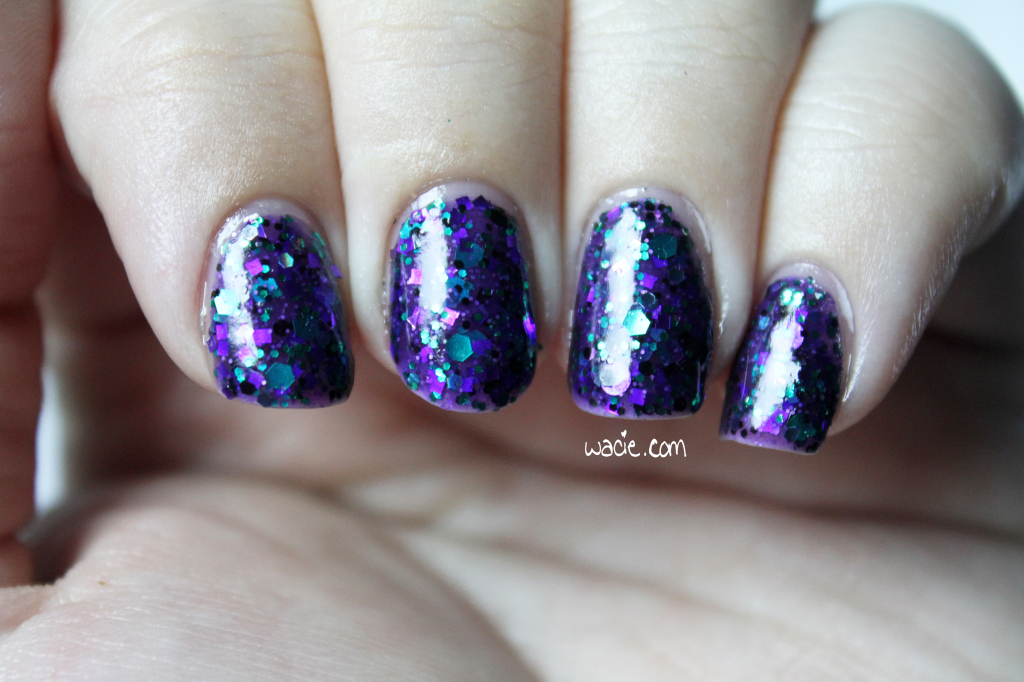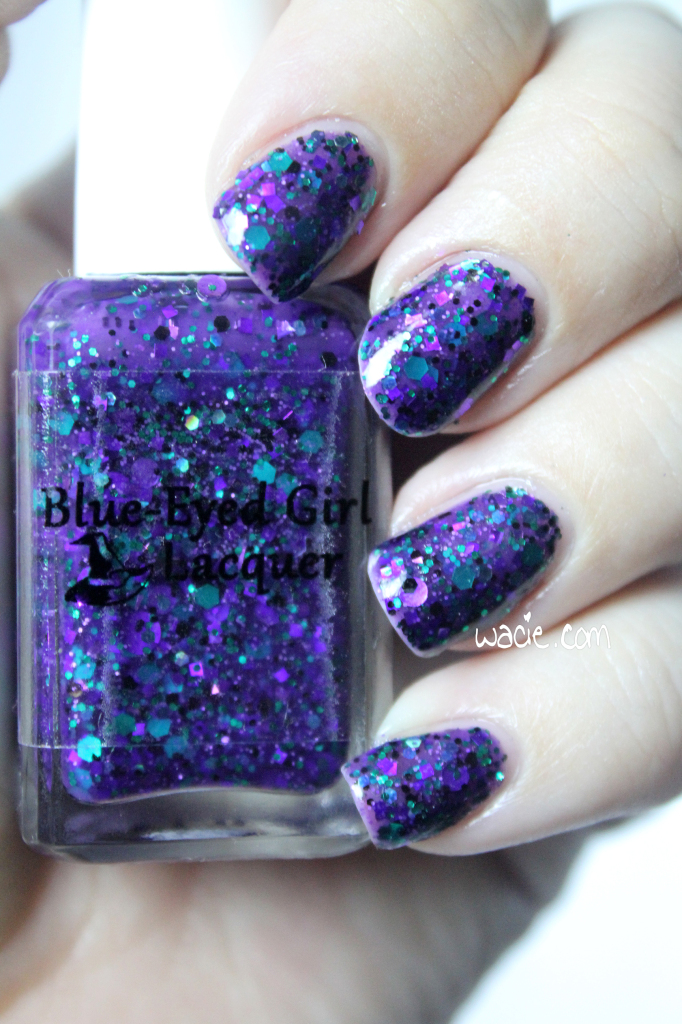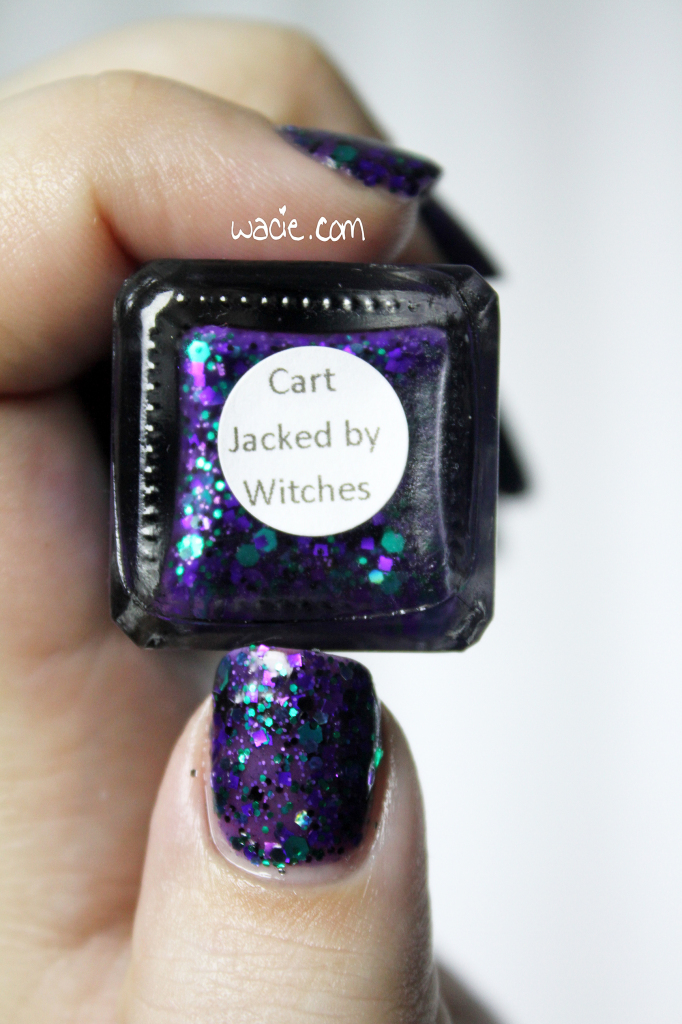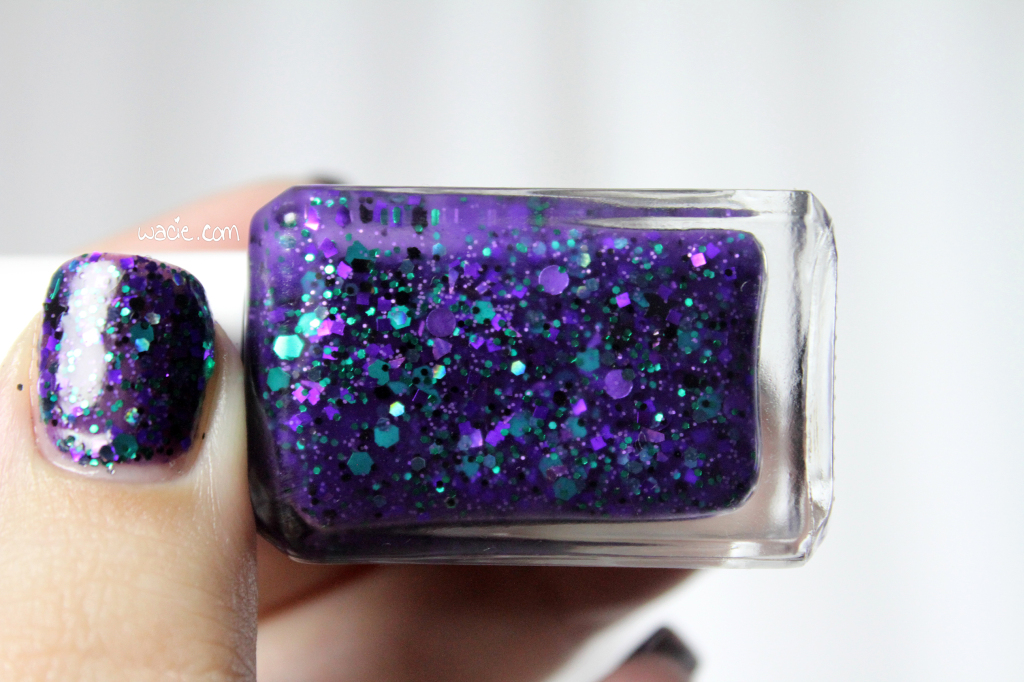 Cart Jacked by Witches is a purple jelly with various shapes of purple, green, and black glitters. Supposedly there are black holo pumpkin glitters in here, but I didn't find any. This polish is loaded down with glitter, and so the consistency is quite thick. It could do with some thinner. Despite the thickness, however, it dried quickly. I love BEGL glitter toppers for this reason; there's never an issue with drying times, no matter how much I glob on.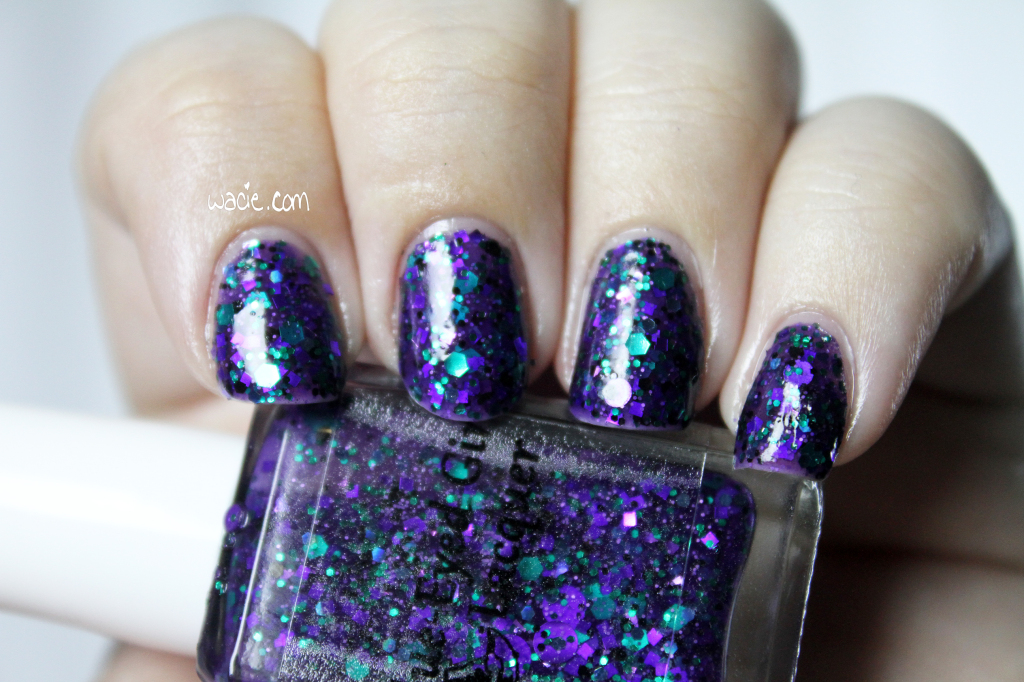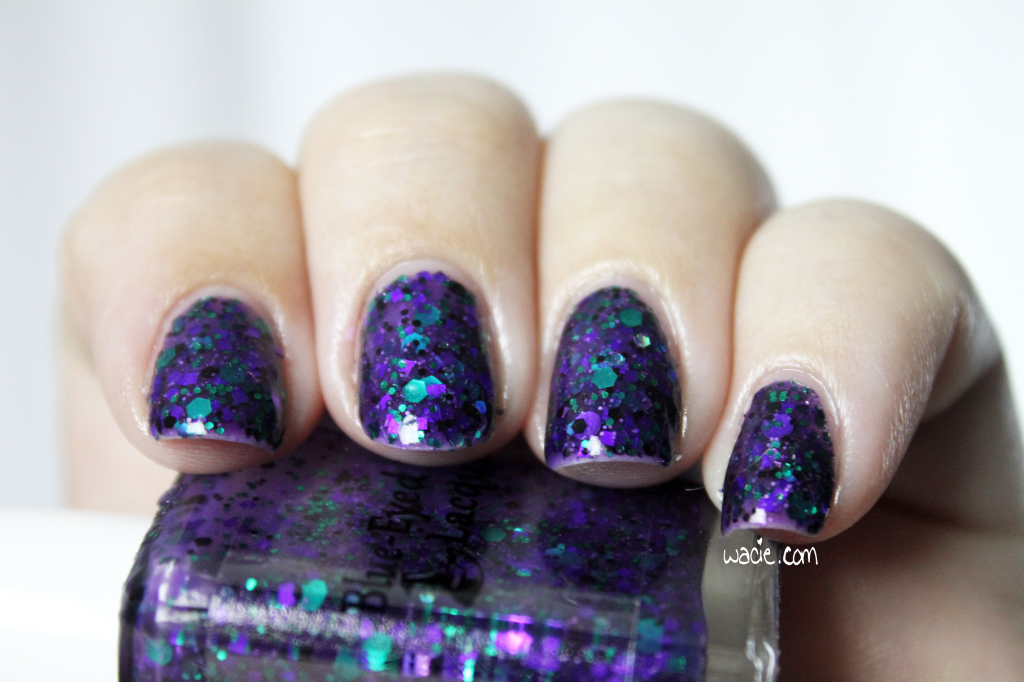 I like this polish a lot. It doesn't look much like a Halloween polish, and is versatile enough for year-round wear. Of course, during this time of the year, the purple and green combo is reminiscent of Halloween, but in March, it would just be a polish with a creative color scheme. It may also double as your Mardi Gras polish. If we ignore its holiday theme, it's a really unique and attractive polish. I like it a lot.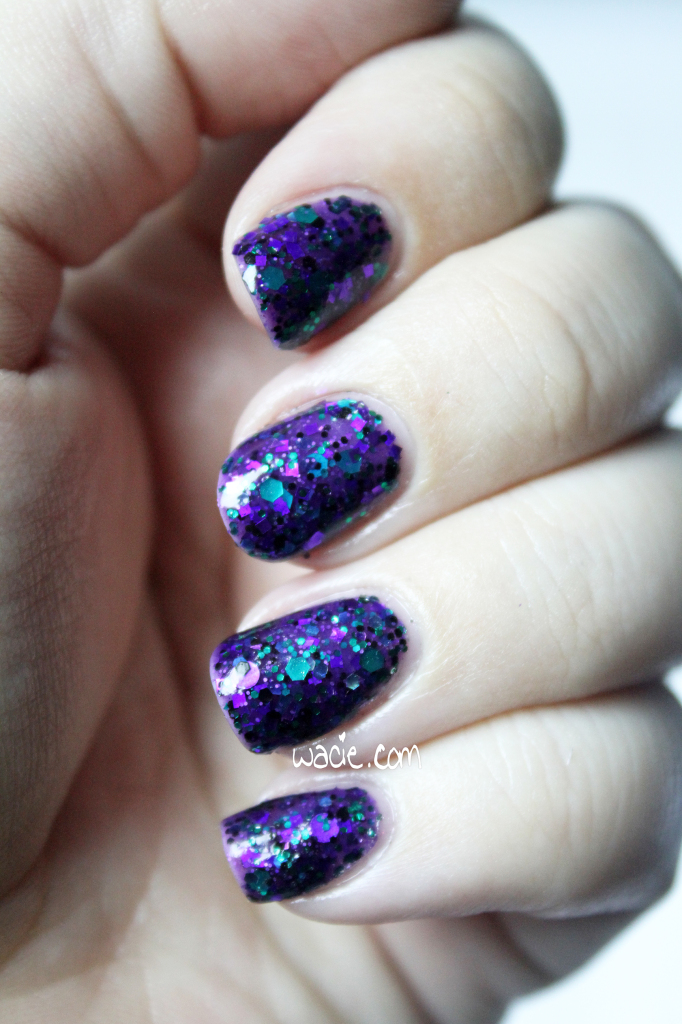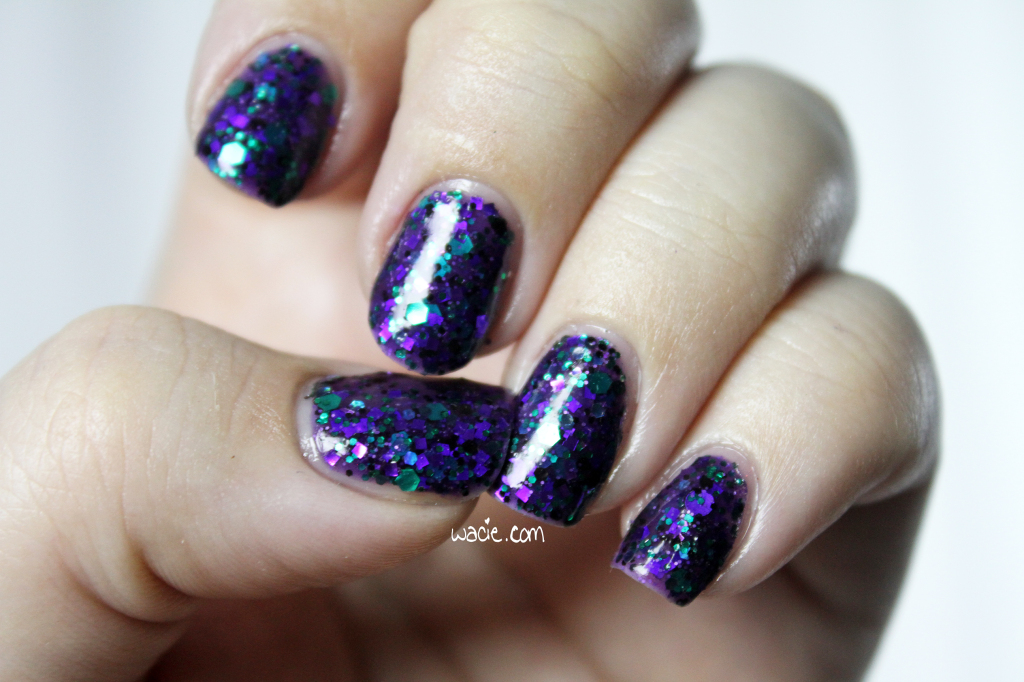 For those who have never shopped online from small businesses, to be cart-jacked is to have an item in your shopping cart be purchased by someone else. It can happen during restocks, when a seller has a limited supply of something. Imagine this: you've waited all week for this seller to restock a polish you've been dying for. You set four alarms on your phone so you don't miss it. You sit down and prepare yourself, calming your mind so that your fingers can be quick. The shop opens, you have the polish in your cart, you're already fantasizing about wearing it, and suddenly, as you check out, there's a notice that says your item is sold out. You, my dear, have been cart-jacked.
Only one more Halloween BEGL left! After that, we move into Christmas. Like in retail stores, Christmas on this blog is coming much too early.