I've been looking forward to swatching this for a while. I got creative some night in the Wacie Nail Co. lab, and by creative, I mean I wanted to make a ton of new polishes, but had very few materials to work with. This is one of the beauties that came from that session. Pinprick, as I've come to call it, is a blood red jelly. I'm wearing three coats of it alone on my thumb, index, and pinky fingers; on my middle and ring fingers, I have a glitter sandwich with Pinprick and OPI's In True Stefani Fashion. All nails are topped with one coat of Color Club's clear coat.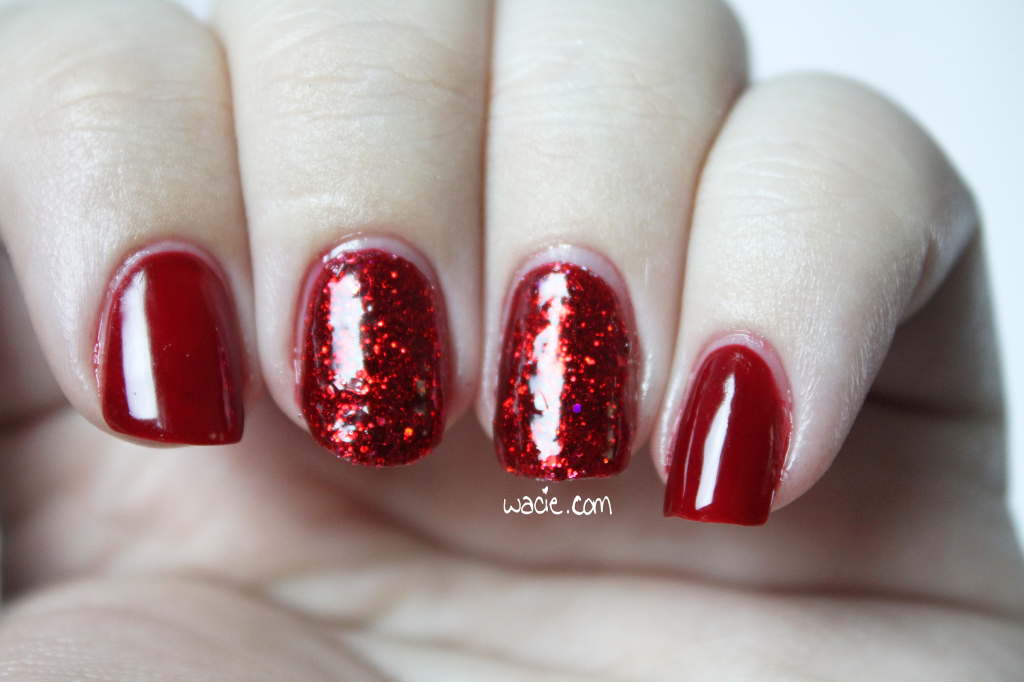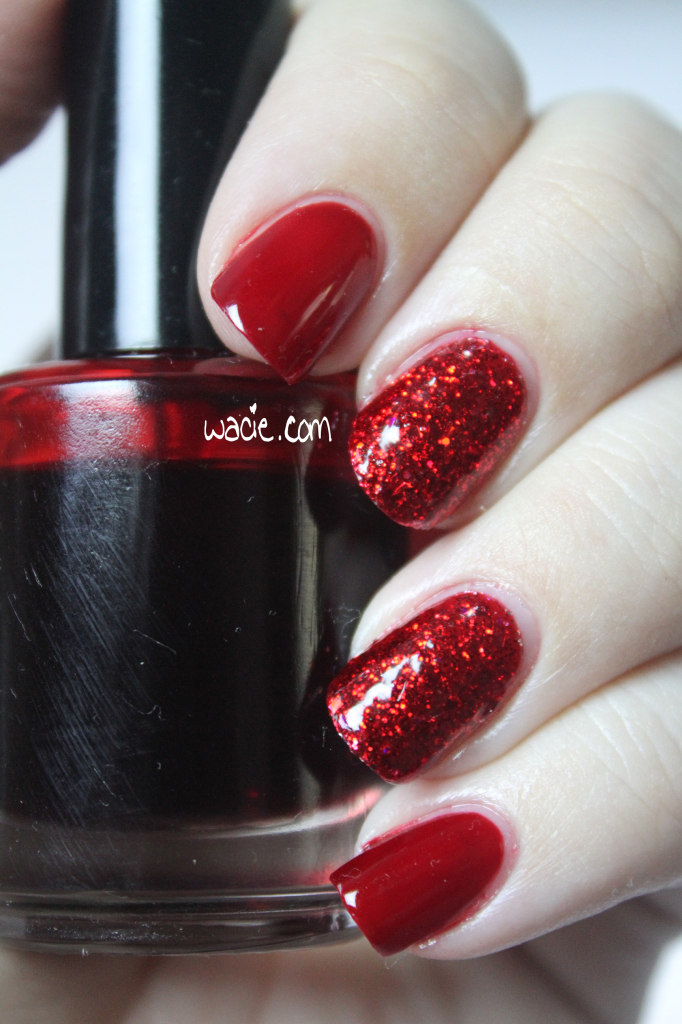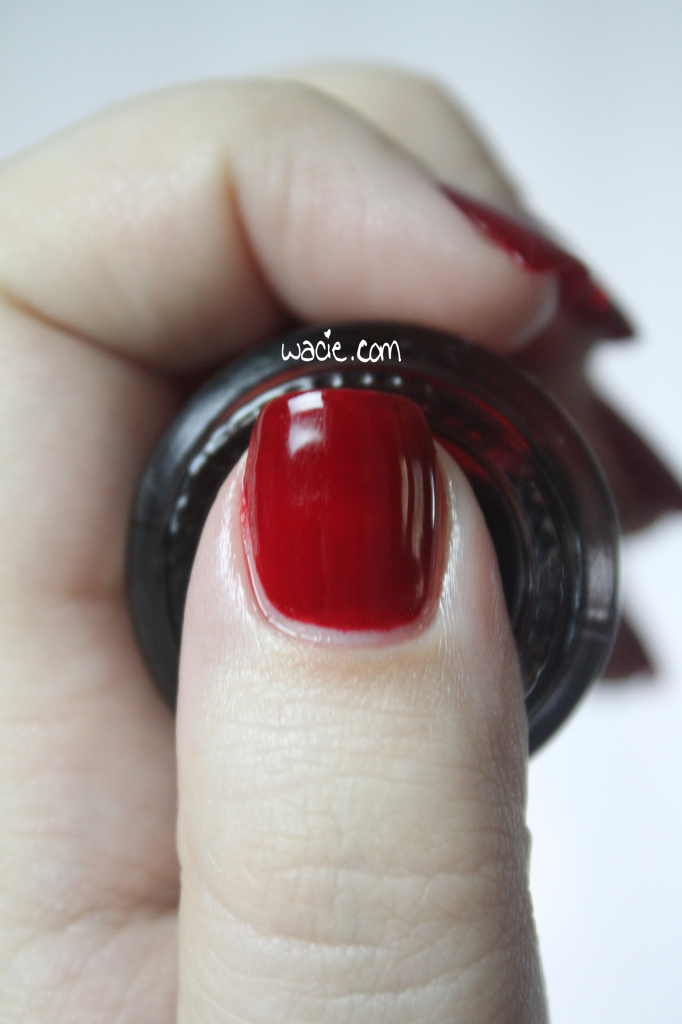 Pinprick is a jelly, but it's nearly opaque in three coats. I'm really surprised by the coverage I got, I expected a more visible nail line, and I didn't expect it to come out so dark. It's practically black in the bottle, but is very bright over the glitter. If I hadn't done the jelly sandwich nails, you wouldn't be able to tell it's a jelly at all. Pinprick does dry with a matte finish, so top coat is definitely necessary to get this gorgeous shine.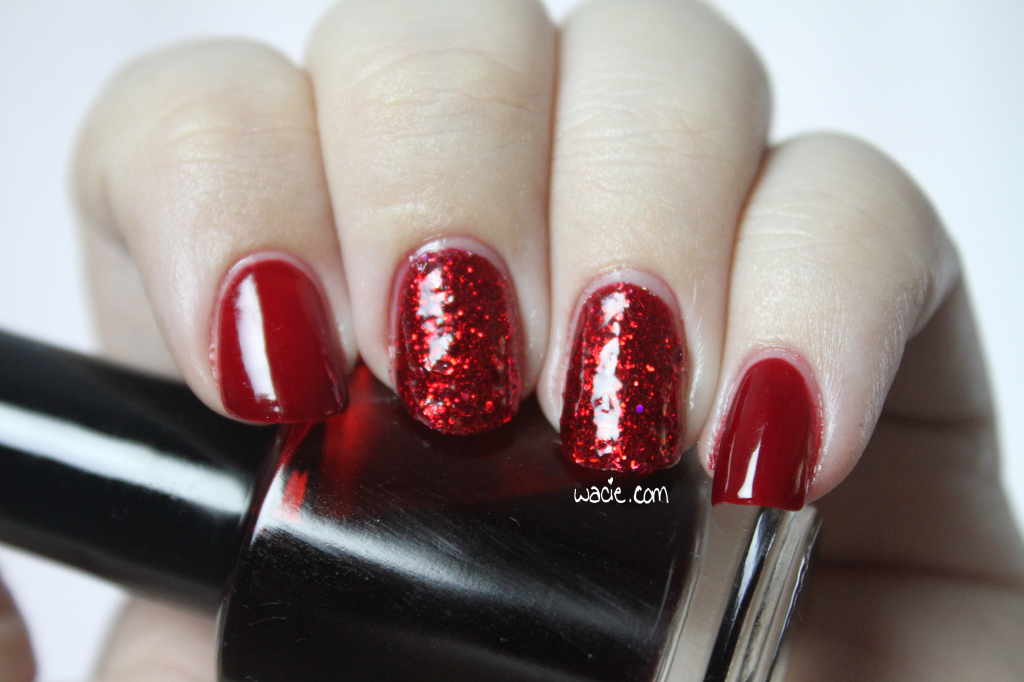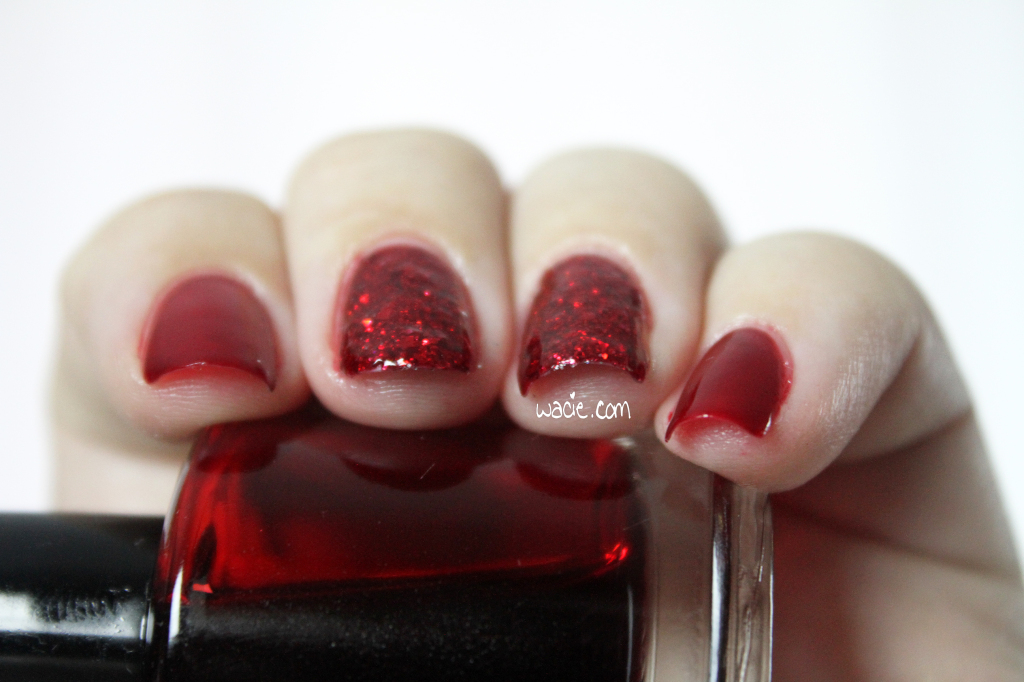 Let's talk about the glitter sandwich nails for a minute. This is the real reason I made this polish. I always say there's nothing like a red nail to feel glamorous and sexy, but the glitter here makes it even better. The glitters in In True Stefani Fashion are pretty fine, and took a lot of effort cleaning up. I think I spent my whole day trying to get it all off. It was so worth it. I feel like a million sexy bucks right now. Glitter sandwiches are the best.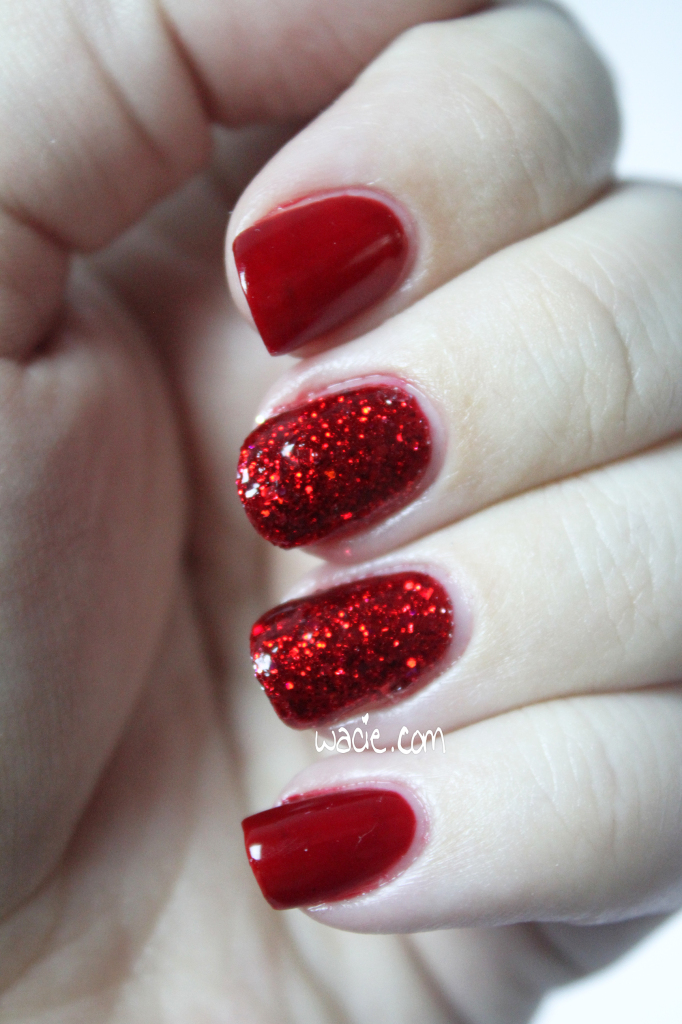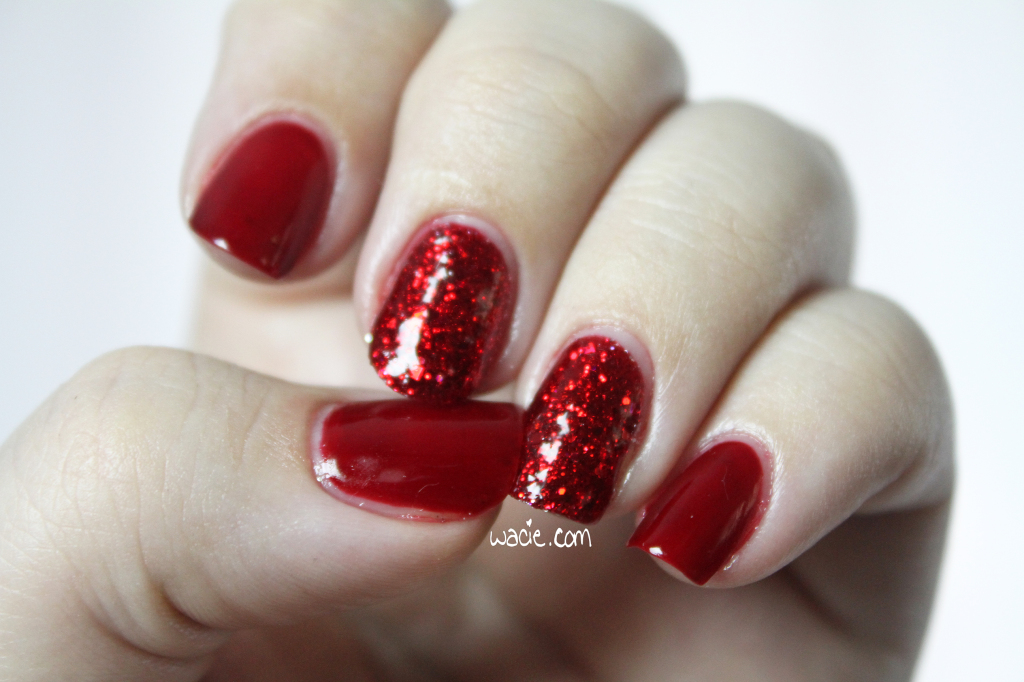 In the sunshine? Oh man. You can really see the jellyness in direct sunlight, and it looks awesome. There's still no visible nail line, but the color is still really squishy.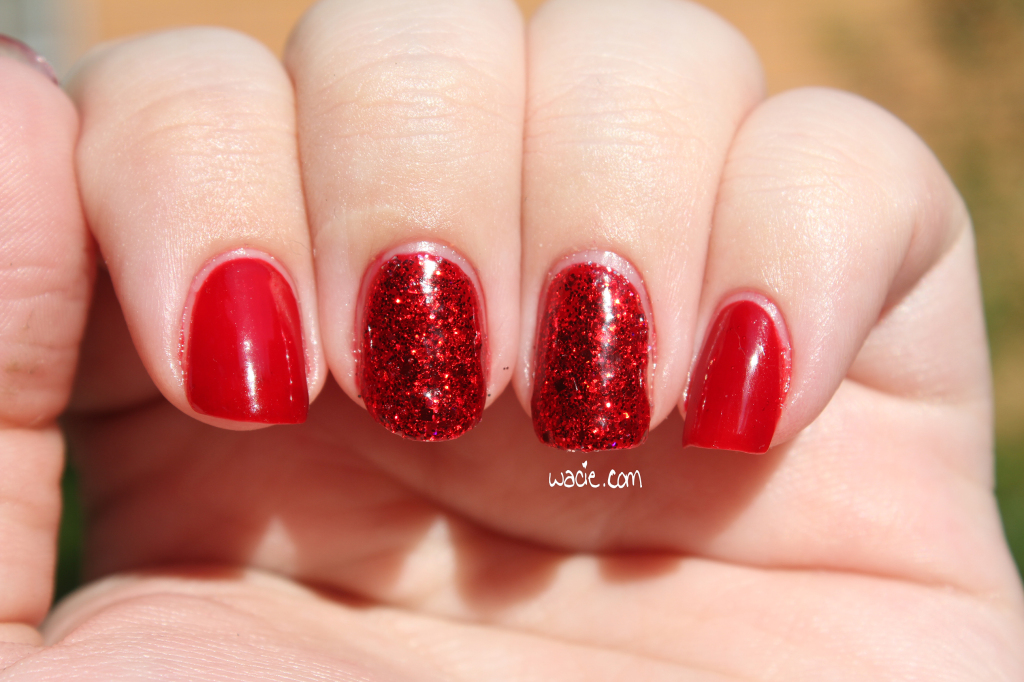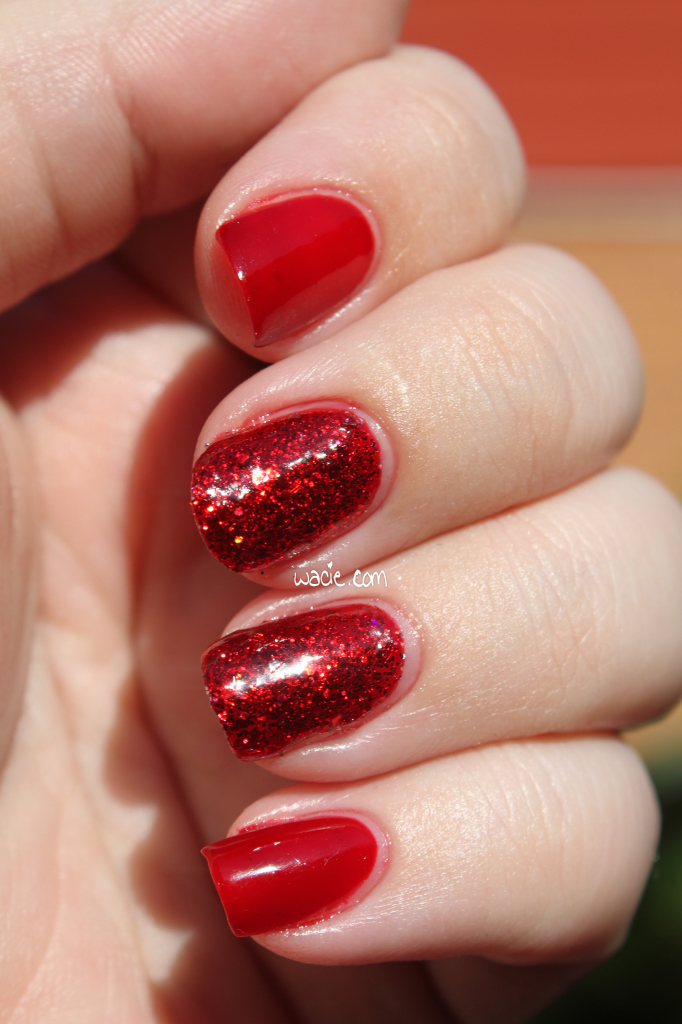 I've got a few more reds in the pipeline like this. They've got a lot to live up to, though. I don't think it can get any better than this.