It's Saturday once again, and I have a new swatch for you! This polish is a fun new twist on the classic deep blue. This is Blue-Eyed Girl Lacquer's A Long Time Ago Tomorrow; I'm wearing it at three coats with one coat of Seche Vite top coat.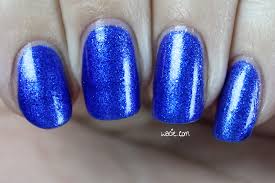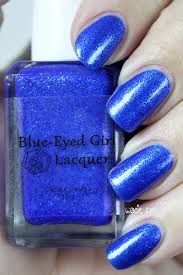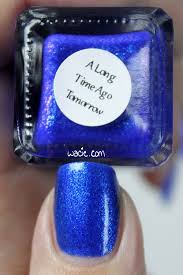 A Long Time Ago Tomorrow is a sheer cobalt blue — TARDIS blue, as described by the maker — with flakies that shift from blue to purple to pink. Application was easy; the first coat was thin, but built coverage with additional coats; it took me all three coats to achieve a perfect and even opacity. The product consistency was ideal; it was just the right thickness, and the flakies distributed evenly over the nail. The shift occurs in any lighting condition. It dried quickly and with a matte finish, reminiscent of denim. I added top coat for shine and protection.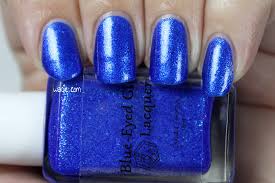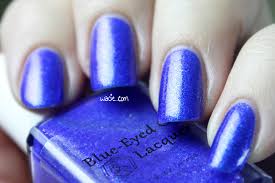 A Long Time Ago Tomorrow is the blue sister of I'm Doctor Martha Jones, Who the Hell Are You?; they both have the translucent colored base, the shifting flakies, and the matte finish. Basically everything I said about that polish is true about this one; it's easy to apply and wear, it's wicked beautiful, and flakies are just so much fun to look at and play with the light so wonderfully. This polish is packed full of these flakies, and it gives the polish a really cool look. I love it when I can see the definition of all those tiny particles.
I got some sunlight photos! Just like the studio photos, the flakies stand out really well, and the shift occurs when my nails are facing the sun directly.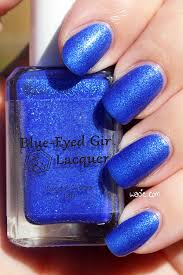 A Long Time Ago Tomorrow has been discontinued by Blue-Eyed Girl Lacquer; other BEGL polishes are available from their online shop.
I bought this polish myself.