Happy Saturday! We're finally caught up on swatches from last week, so let's look at some new ones! Today's swatch is a special-edition glitter topper from Blue-Eyed Girl Lacquer called Get Too Close to the Flame. I'm wearing one coat over Revlon's Bare Bones, Essie's Good Morning Hope, and Sally Hansen's Kelp Yourself, as well as one coat of Seche Vite top coat.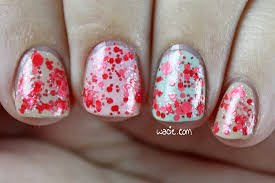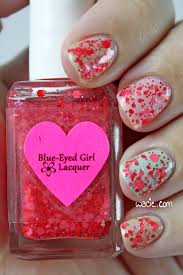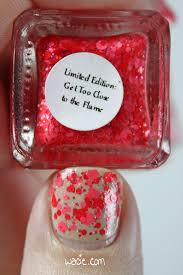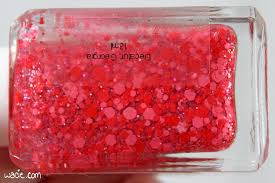 Get Too Close to the Flame is a clear-based topper with glitters in shades of pink and orange and various sizes (including stars), as well as a fine pink shimmer throughout. Application went well; the glitters spread evenly, though I did employ a bit of dabbing/placing to cover bare spots and spread out the glitters that clumped together. There was no extra cuticle-flooding lacquer, and the base was the right consistency to support the glitter without being too thick or goopy. Drying times were quick, and it dried with a smooth texture and glossy finish. I added top coat for extra smoothness and shine.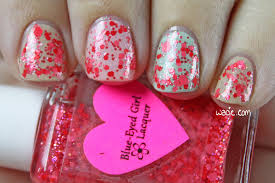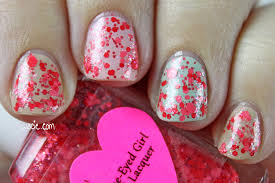 This is a summer polish for sure. The color is bright and bold, even if it's not that colorful, and the variety of shapes and sizes make it interesting to look at. I love the big dots and tiny stars, the hexes large and small. I love the pink shimmer and its perfect amount of sparkle. I love that it looks fantastic over any polish, soft or bright. This is the first BEGL topper I've worn in months, and I forgot how nice they are.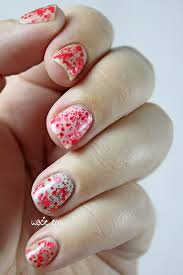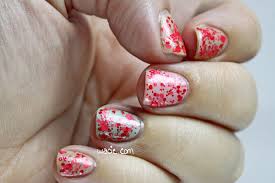 Get Too Close to the Flame was a limited edition and is no longer for sale. Other Blue-Eyed Girl Lacquer polishes are for sale in the BEGL shop.
I bought this polish myself.