Today's post is a special post! I've been trying to participate more in social blogger events lately, and I've wanted to do more nail art in general. so here we are, getting into the Halloween spirit with the All Holos Eve link-up. This was started by Jenne of Polished Pathology, and I can't believe I'm actually doing a Halloweeny mani. For this look, I used Enchanted Polish's October 2015 and Dime Piece. All photos were taken in direct sunlight.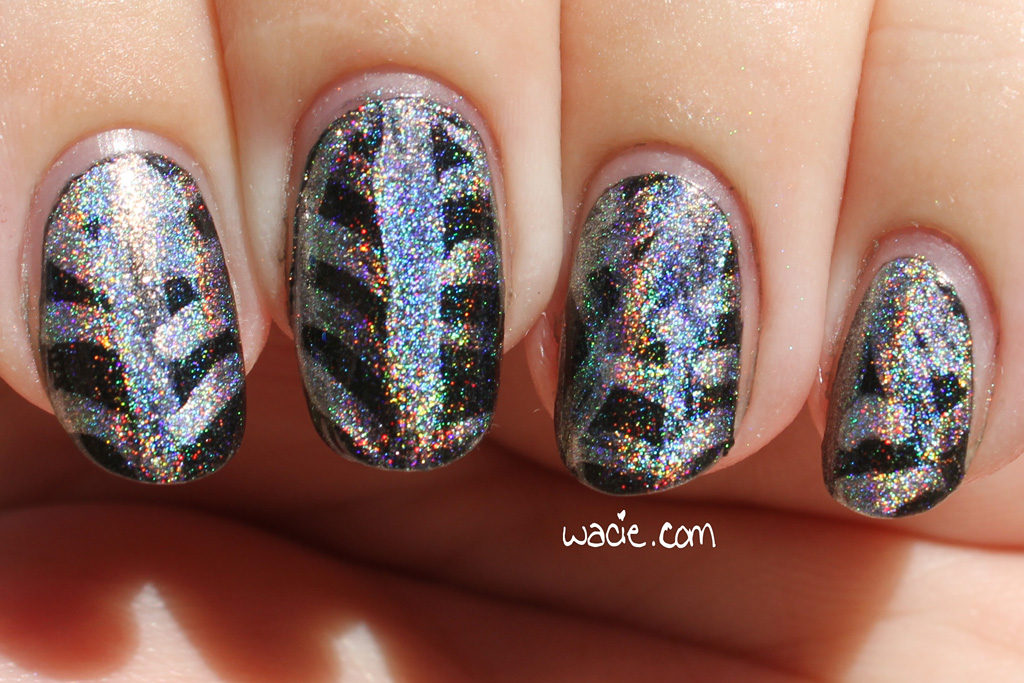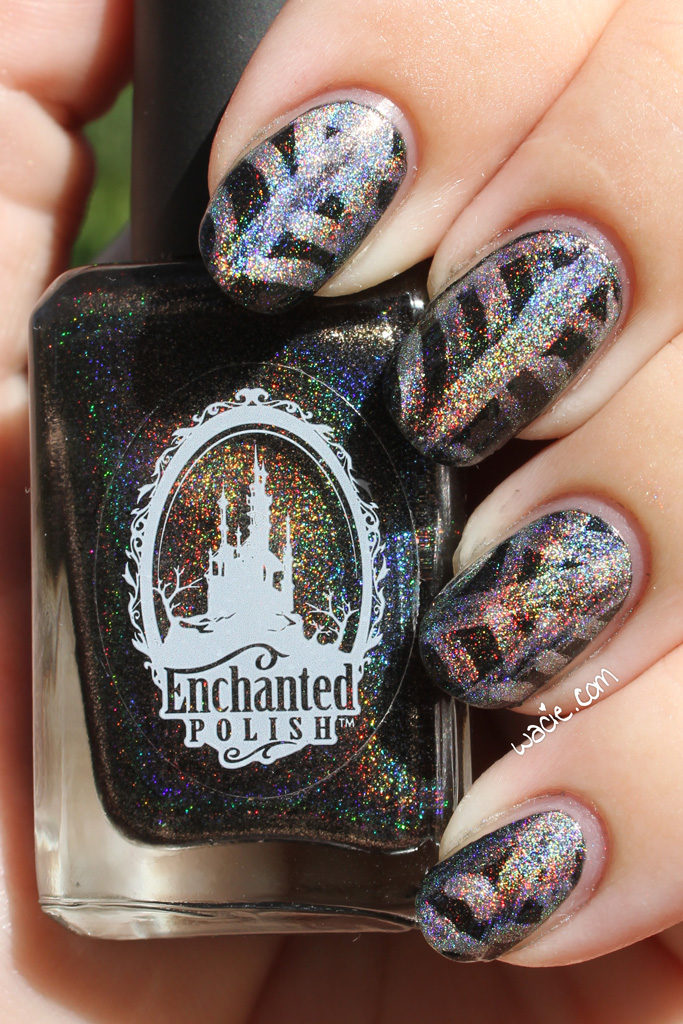 The All Holos Eve event is all about nail art with holos, which I admit I don't do enough of. I'm always afraid to waste holo polish. The colors are so gorgeous on their own that they don't often need art to make them pretty, and I don't have great confidence in my nail art skills, so I don't want to use my nice polishes on sucky nail art. I went with the spiderwebs because I've been seeing a lot of them, and handpainting them is novice-friendly.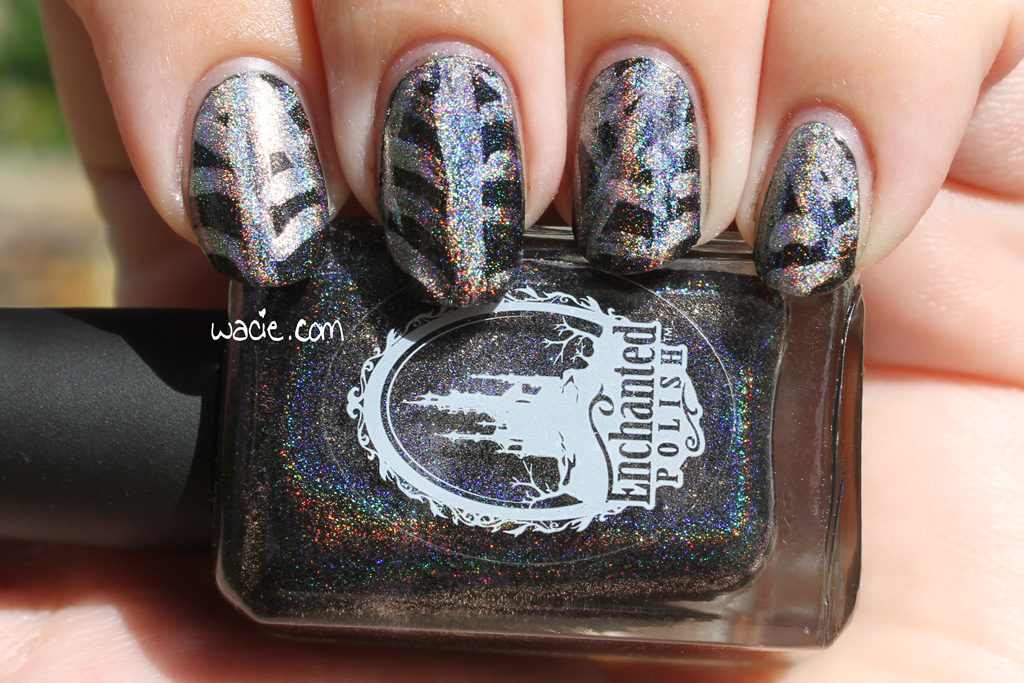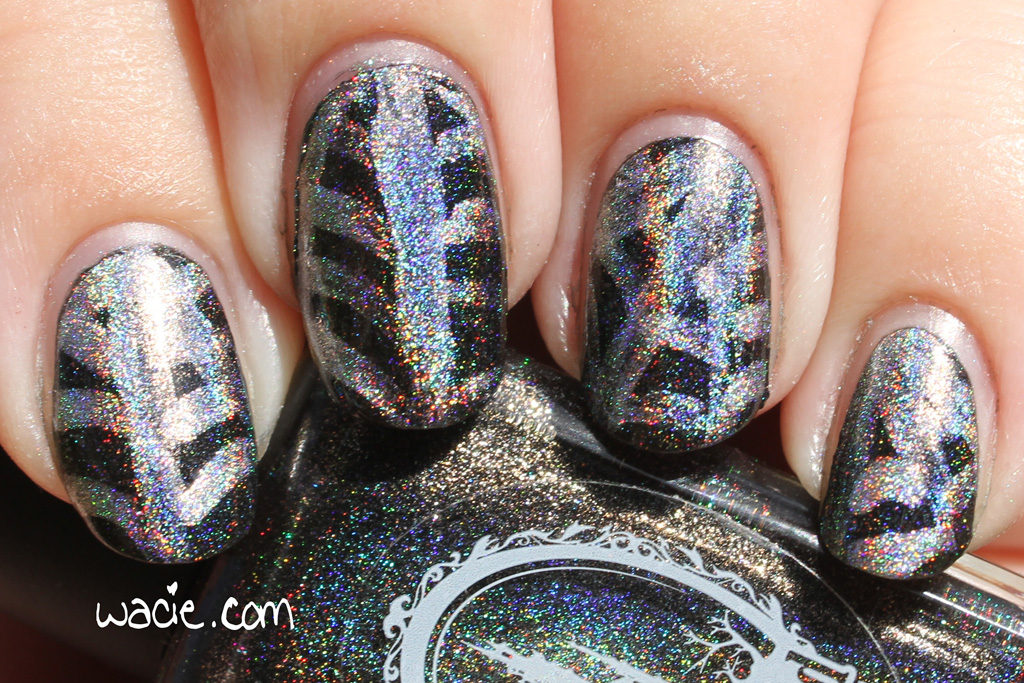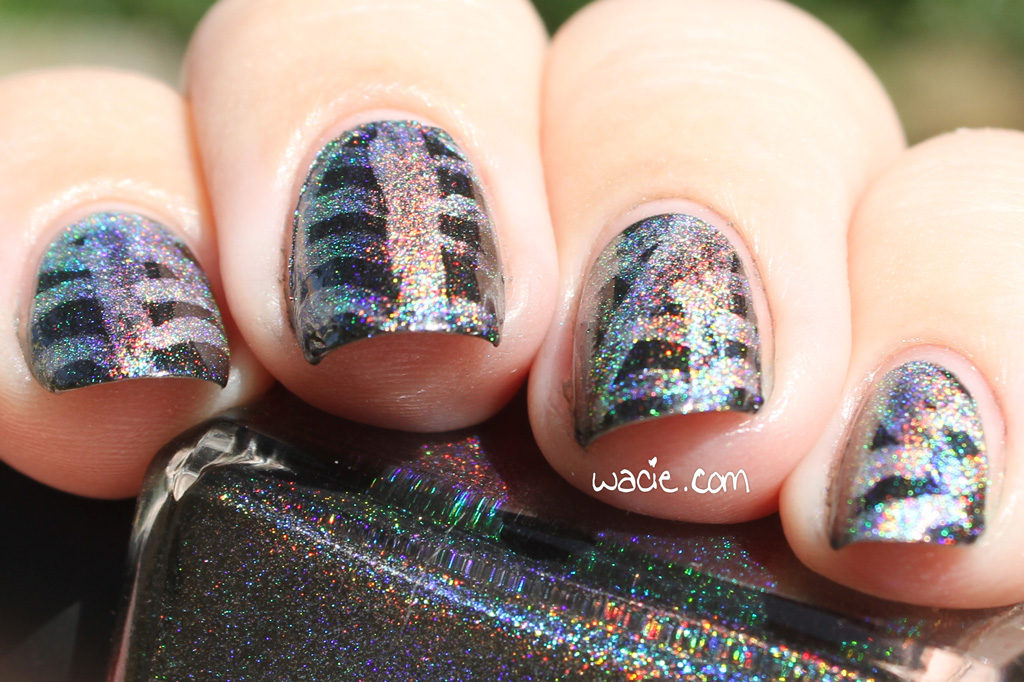 Of course, some of them look like rib cages, but that's Halloweeny too, right? There are no rules here! I have to keep reminding myself that nail art is not a competition — even though I want to win anyway — and that it's fine to have silly spiderweb nails. I think they're charming. That's my takeaway from this, nail art isn't scary and it's cute when it kind of sucks. It's liberating to say.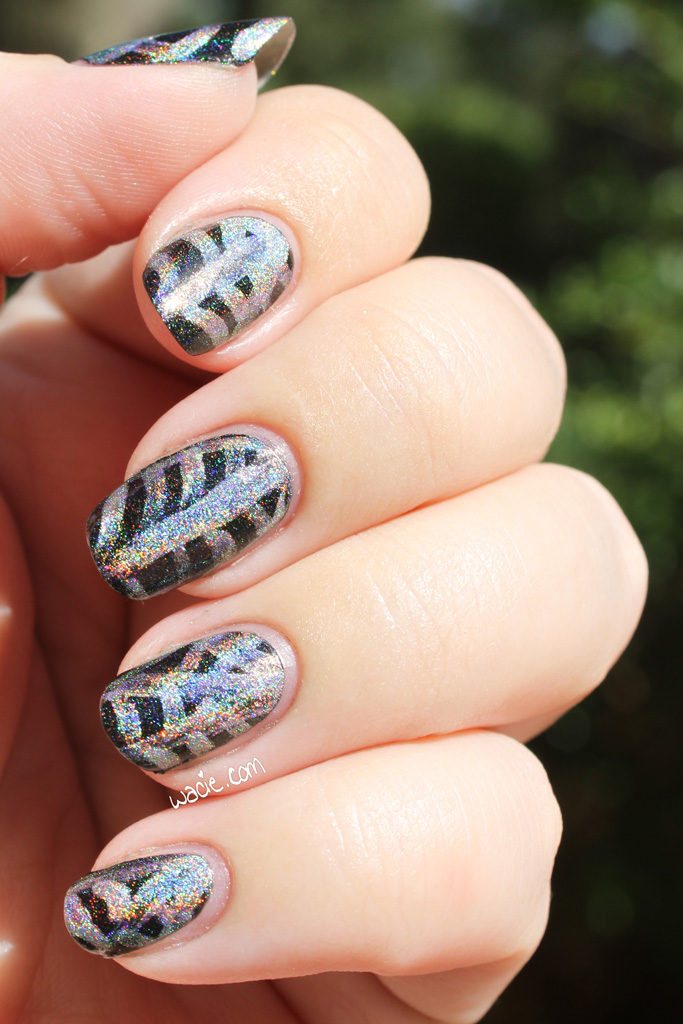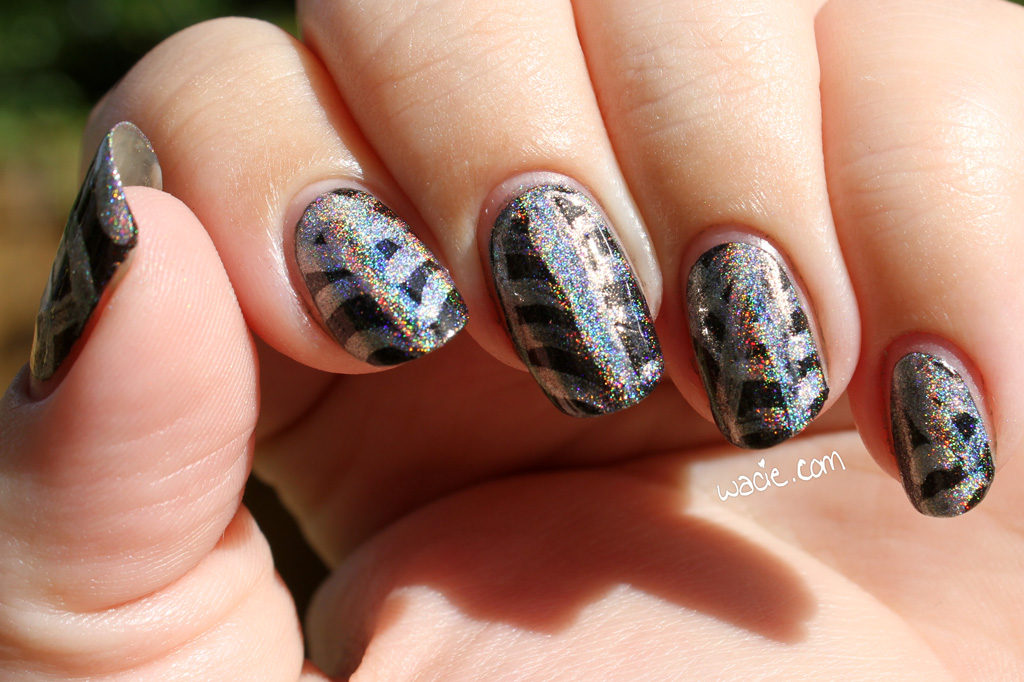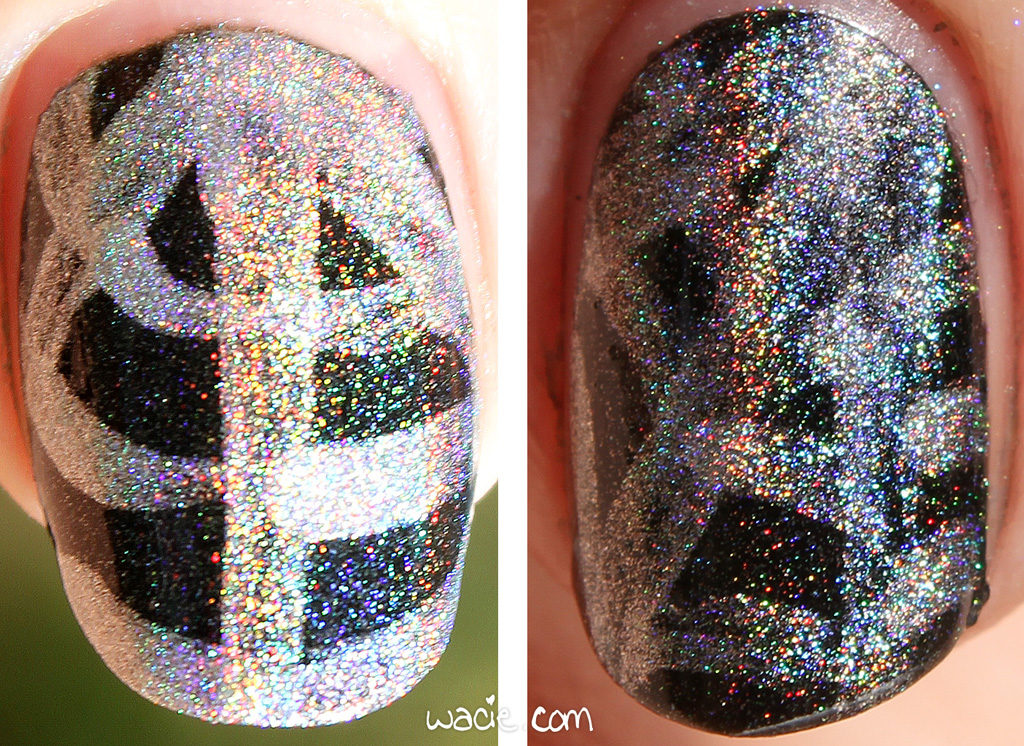 October 2015 was a limited-edition mystery polish and is no long sold by Enchanted Polish, but as of this writing, Dime Piece is currently in stock.
I bought this polish myself.
Loading InLinkz ...