Welcome back to Manicure Monday! I'm excited about today's look, because the first-ever Wacie Nail Company polish is part of it. I feel like I made this polish a lifetime ago! This is Bridal Bouquet over a gradient of China Glaze's For Audrey and Orly's Water Lily.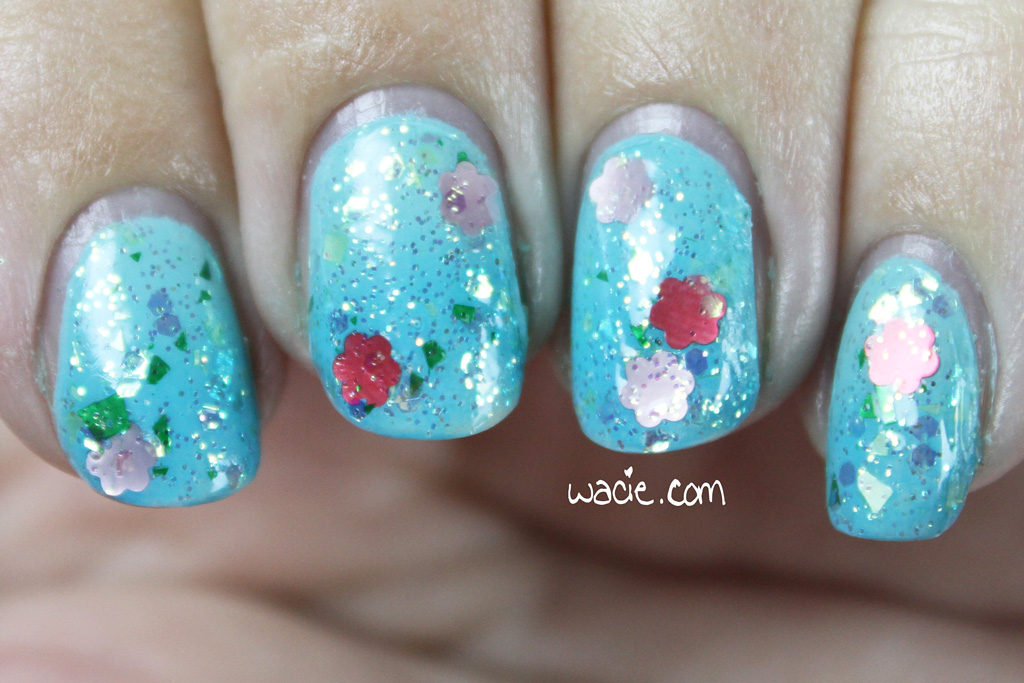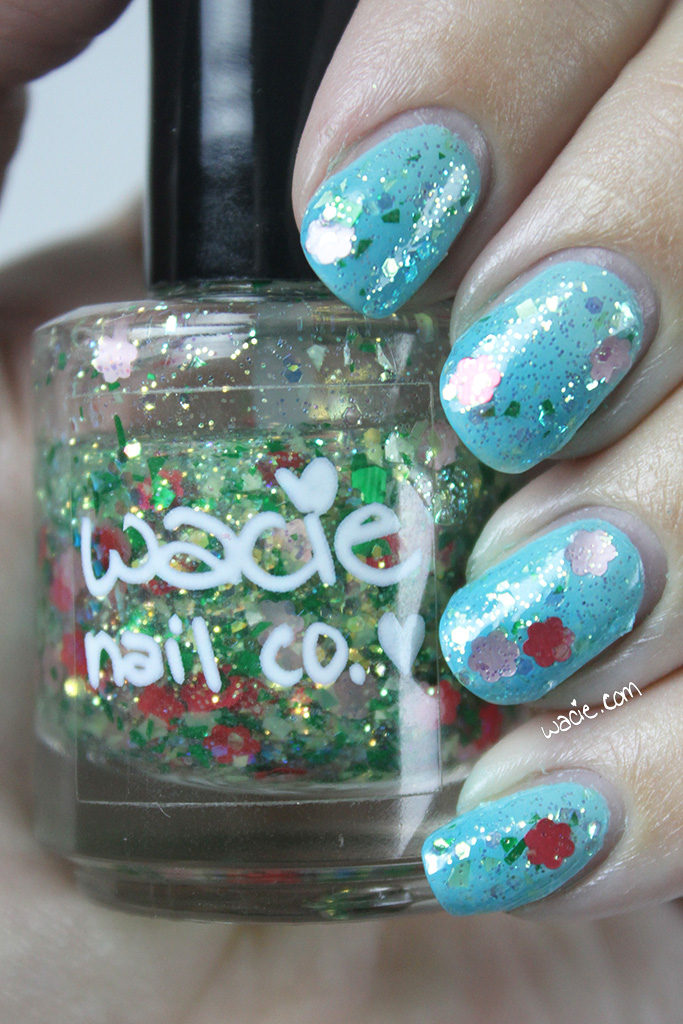 Bridal Bouquet was the reason I started making polish. I'd had ideas for polishes and ordered customs from other indie makers, but this was an idea I wanted to do just for myself. I still remember how exciting it was to receive all the glitters and bottles and lacquer supplies in the mail; I still remember the satisfaction of shaking it together, brushing it onto a swatch wheel, and knowing I'd gotten it right. That was two years ago. It feels so good to come full circle.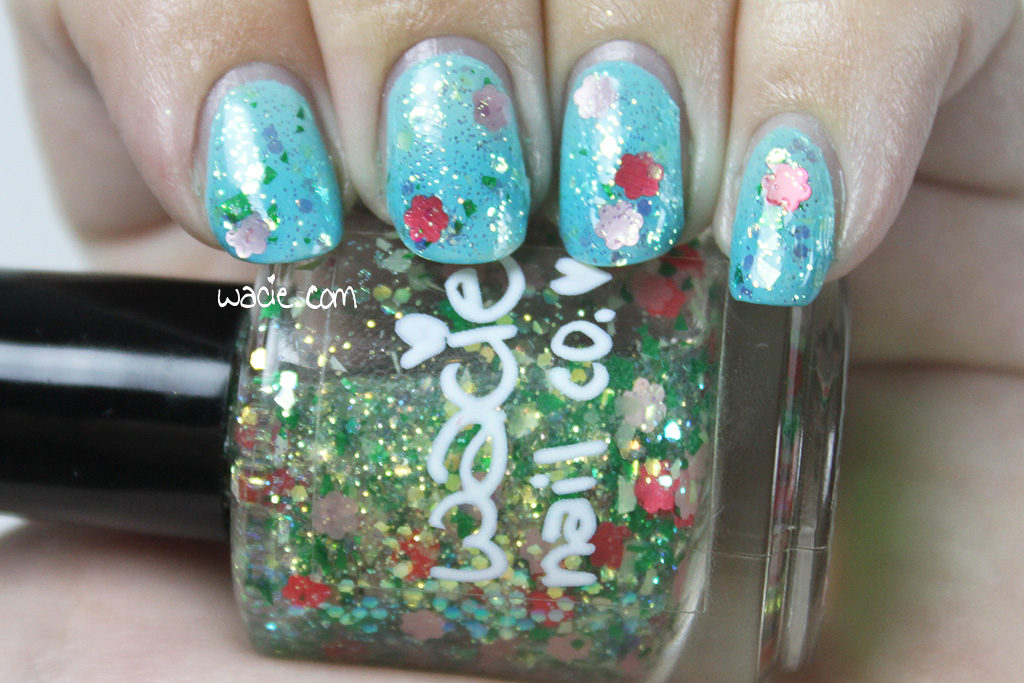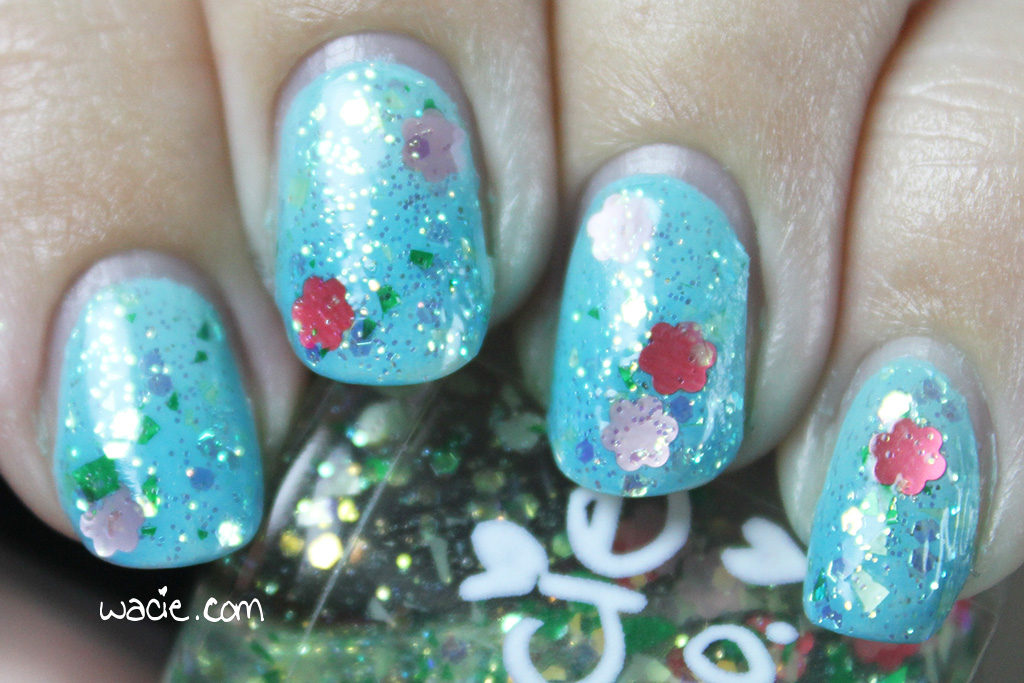 To keep the marriage motif, I went for a Tiffany-inspired gradient. For Audrey, everyone's favorite Tiffany blue, had to be used. In testing, I tried Bridal Bouquet over many blues, but For Audrey was my favorite base for it. As an afterthought, I added Water Lily to create a little bit of dimension beneath the glitter. Though Water Lily is a deeper, brighter turquoise, the gradient is very subtle, barely even there. The glitter is such that the gradient is covered up and on display at the same time.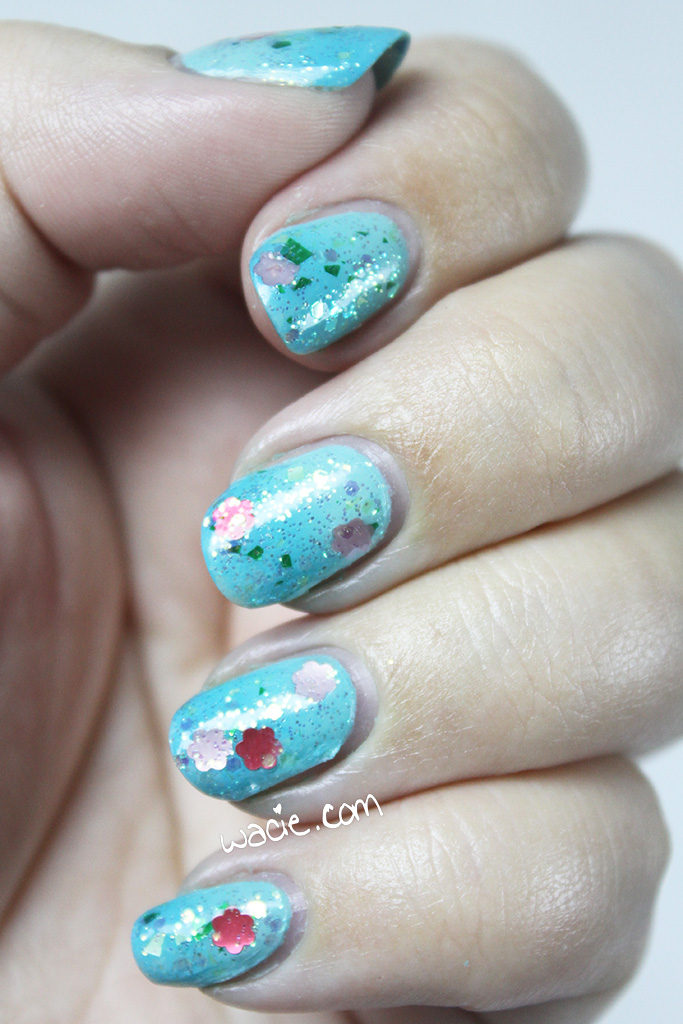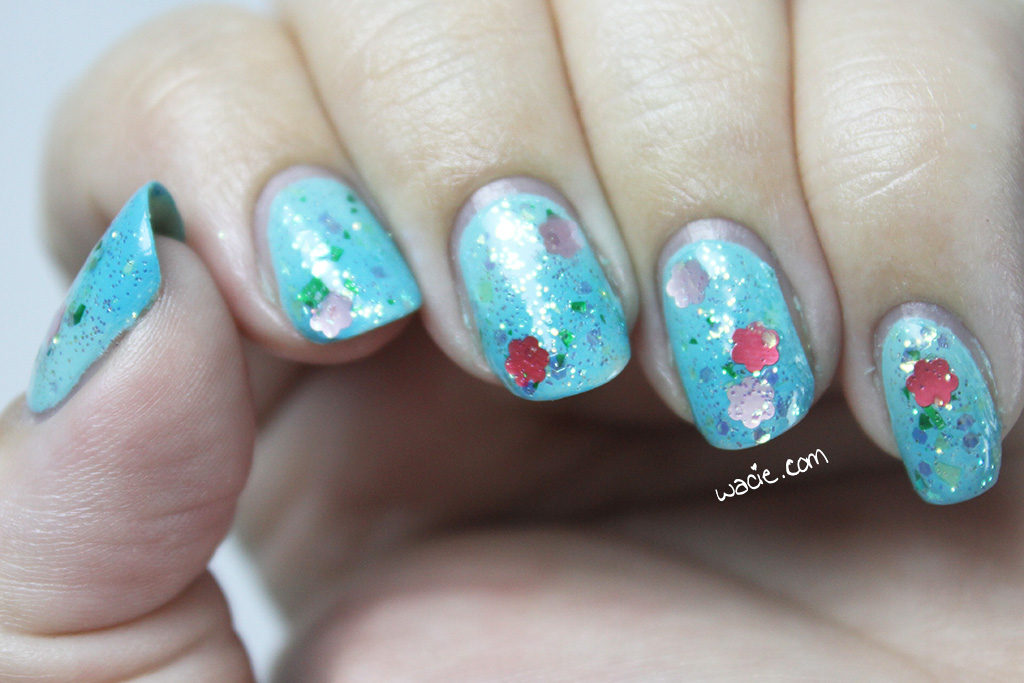 The following photos were taken in direct sunlight. When the sunlight is harsh like this, the iridescent glitters get washed out. The gradient looks fantastic, though, and there is a bit of sparkle yet. I'm pretty happy with this look, overall. How long has it been since I last did a gradient? Much too long.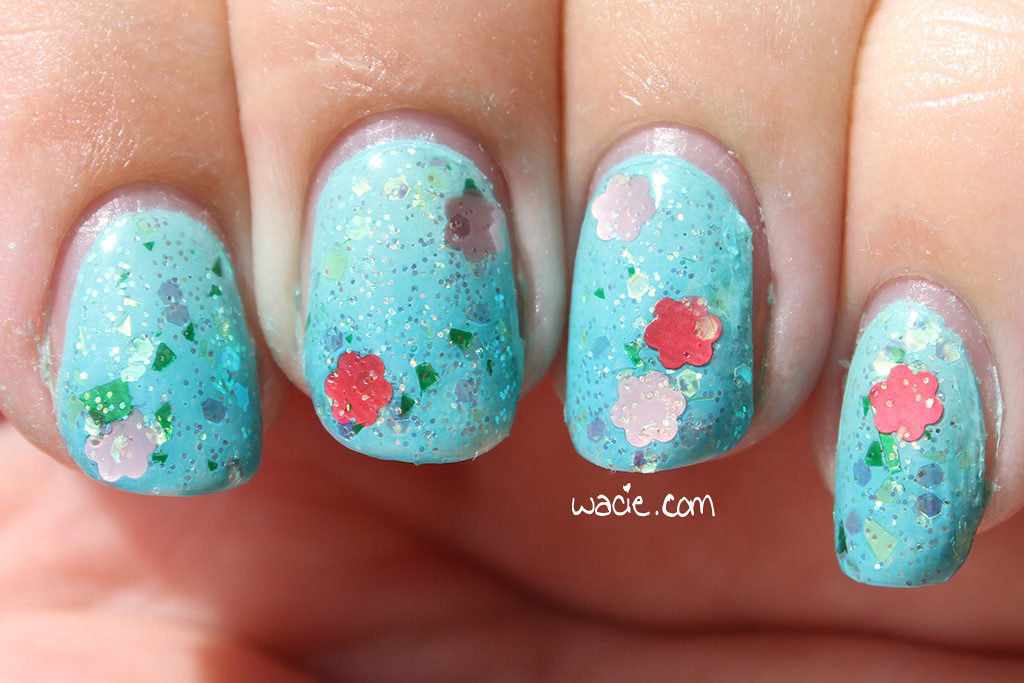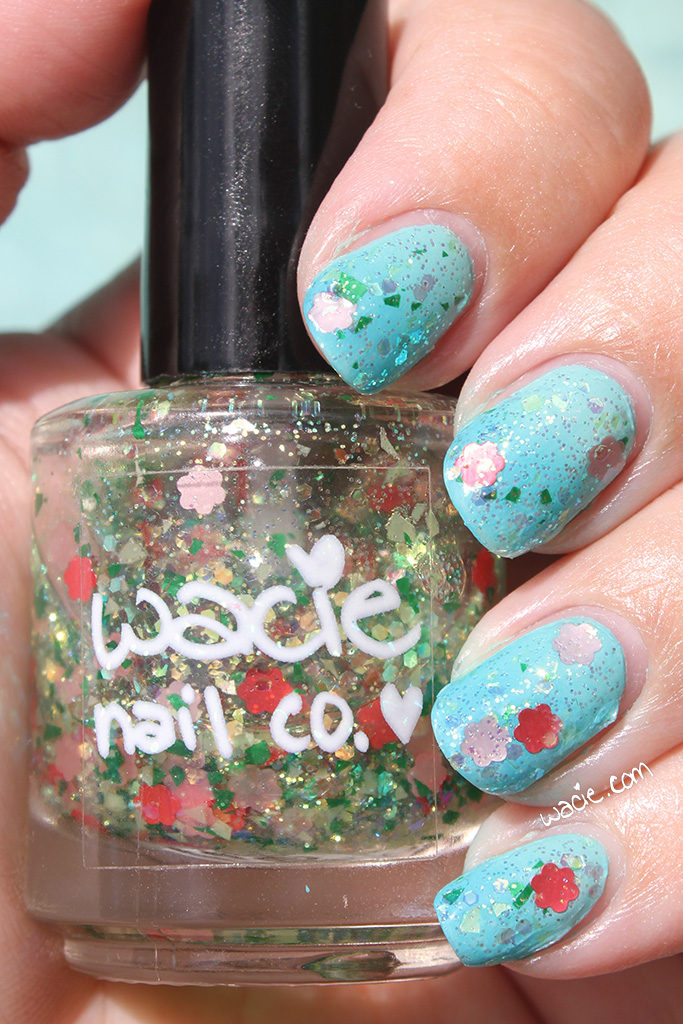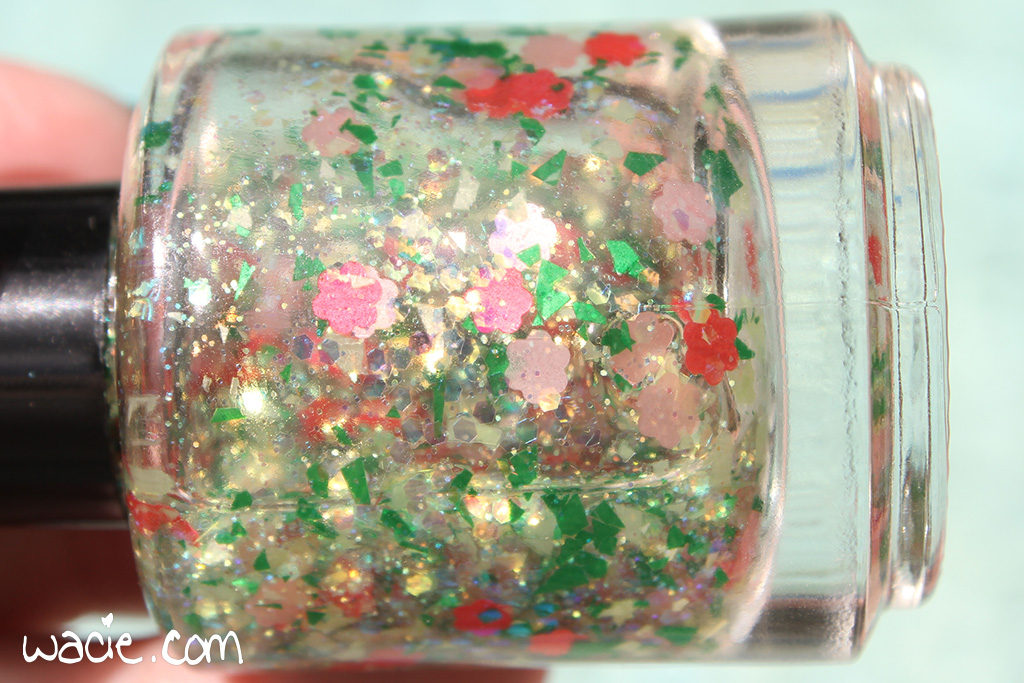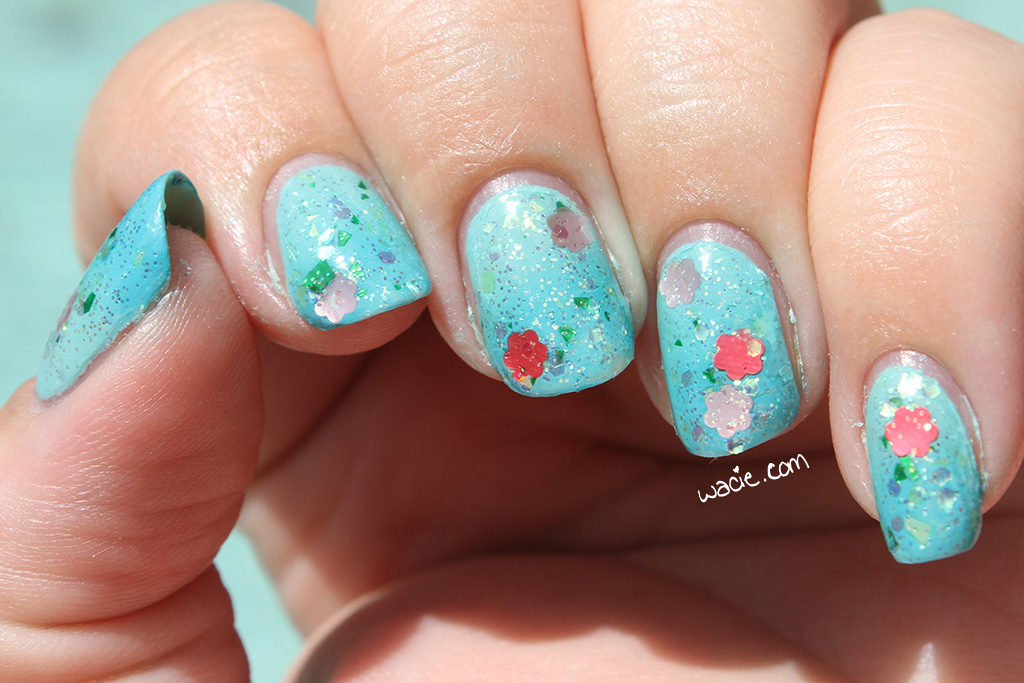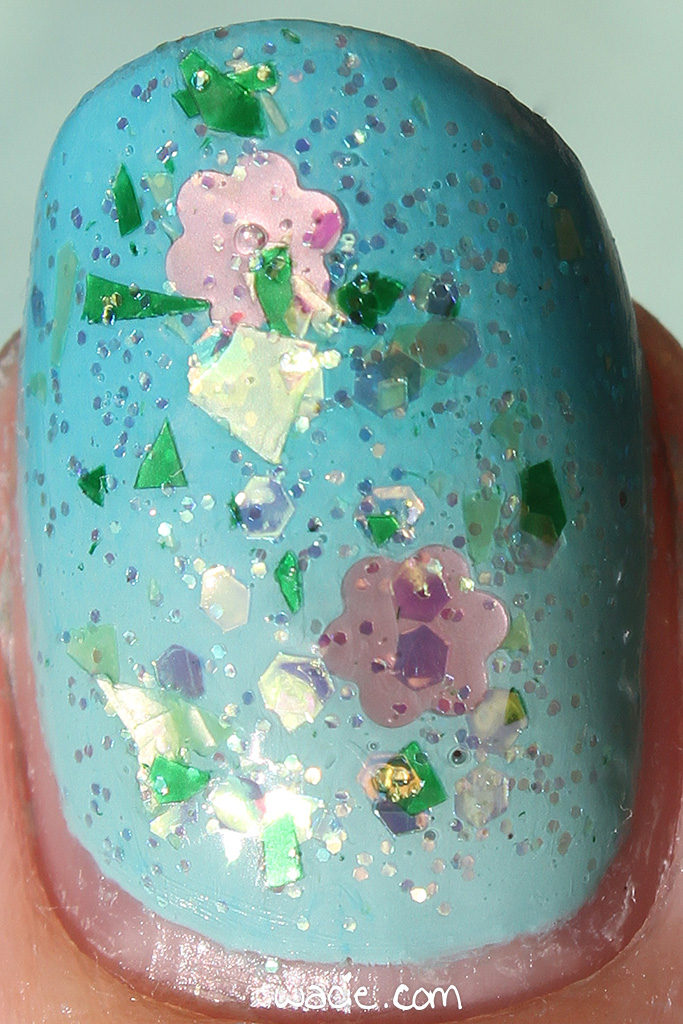 Follow wacie.com for Bridal Bouquet release info, as well as other Wacie Nail Company polishes. China Glaze and Orly are available in stores nationwide.
I made this polish. Other polishes were purchased myself.