This week, I'm finally arriving to the black and white glitter topper party. Also, I forgot how much I love yellow polish. This is also my first Color Club mani, so that's exciting too, I guess.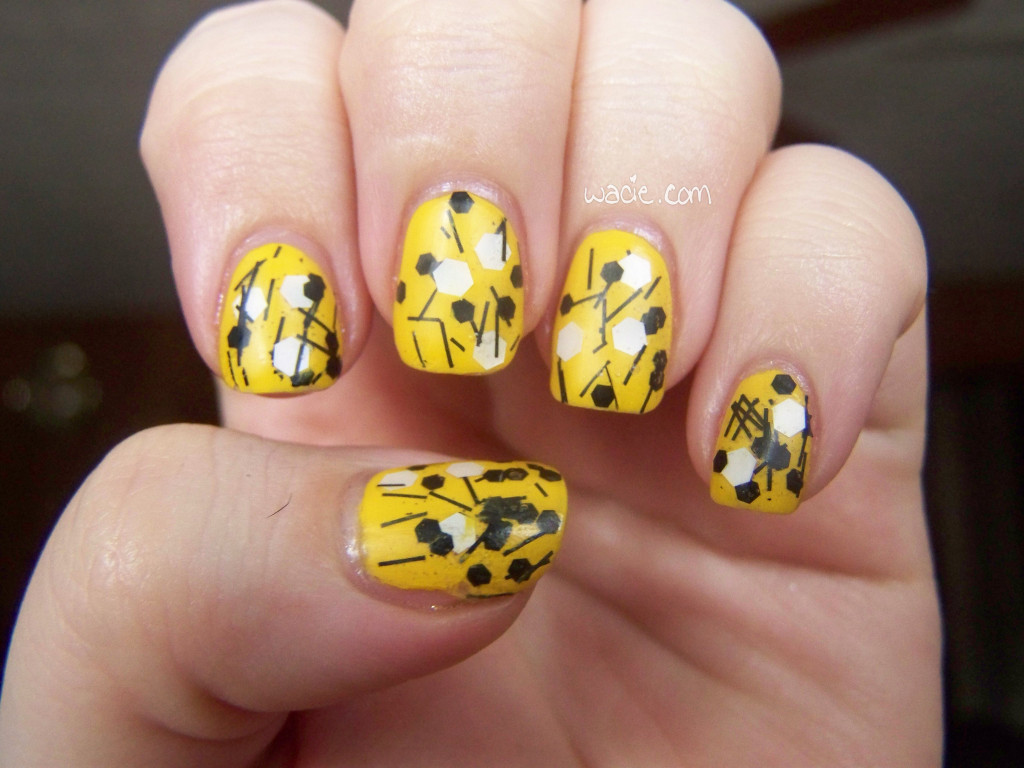 Color Club's Almost Famous is part of their Poptastic collection, which according to the packaging, are all colors that POP. This one certainly does pop. I really love this one. It went on smoothly and easily and turned opaque in two coats. I'm pretty impressed by the quality. I'll go ahead and mention I got the whole Poptastic set and the Take Wing set for $8 each at Bealls Outlet. Yeah, it was awesome.
When I saw China Glaze's Whirled Away, I knew I had to have it. At that point, I'd turned to nail polish to ward off the loneliness of having my boyfriend living in another state, and a certain enabler showed me this one. It was so unlike anything else I'd seen or owned; I fell hard for it and spent my dinner money on it. I regret nothing.
This is a look I like. I had a little application problem with Whirled Away; it picked up some of the yellow, and while it didn't smudge the color, some of the black glitter has a weird greenish wash over it. This is probably most evident on my thumb. Apart from that, I like the chaos of the glitter over the bright color. Also, the matte coat was an afterthought; I figured that since the glitter was matte, it couldn't hurt. I'm always afraid I'm going to ruin the mani with a matte finish. I've also switched from the Revlon matte to Hard Candy's matte, and it's the first Hard Candy product I've ever used. Lots of weird firsts this week.