Hello hello! It's a skincare review! Well, of sorts. Today's post is all about the evian Brumisateur Facial Spray. I've been tasked by evian and Brandbacker to find creative uses for the spray to make my beauty routine feel like a spa treatment. Of course, since this is a nail blog, I've found a way to incorporate it into my manicure routine. Bottom line: this is a product that has a million uses just waiting to be discovered.
I was given this product by Brandbacker and evian. My opinions are my own and are not swayed by free stuff.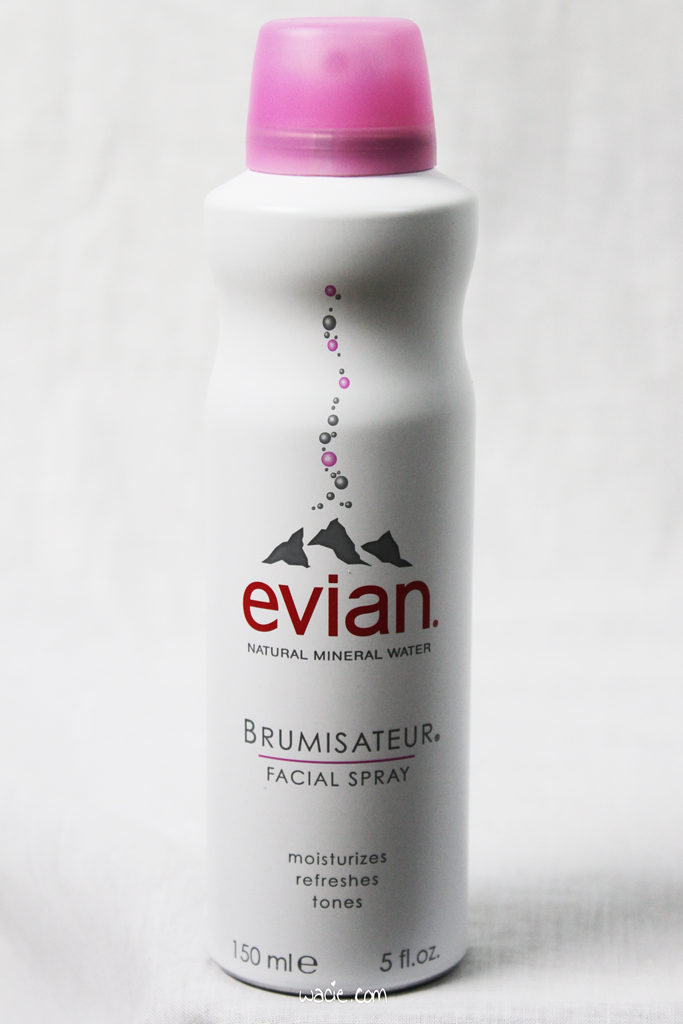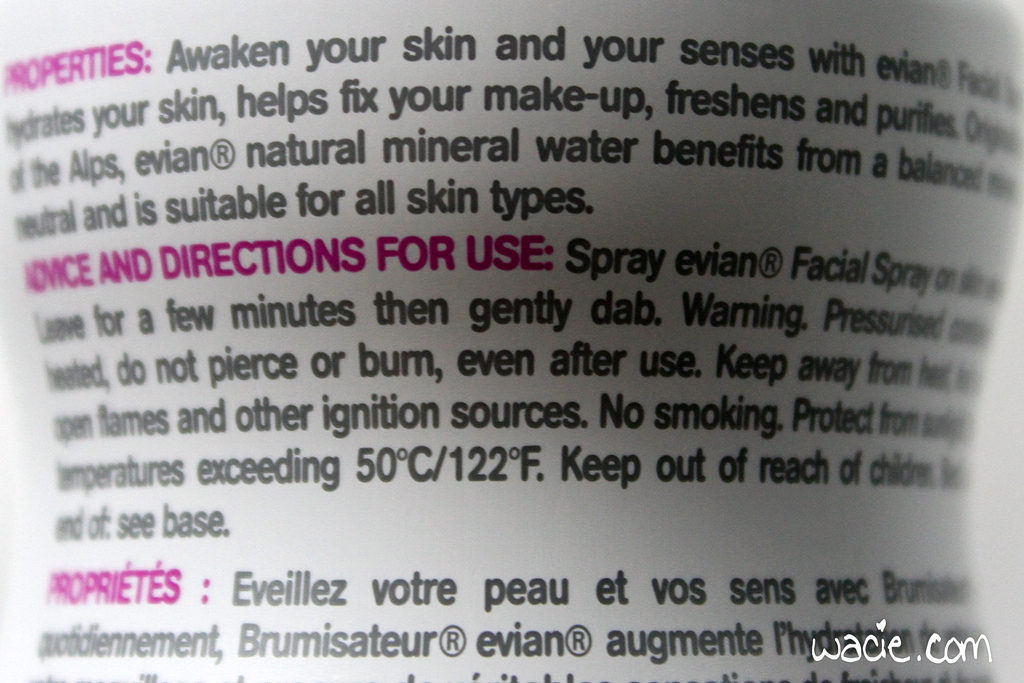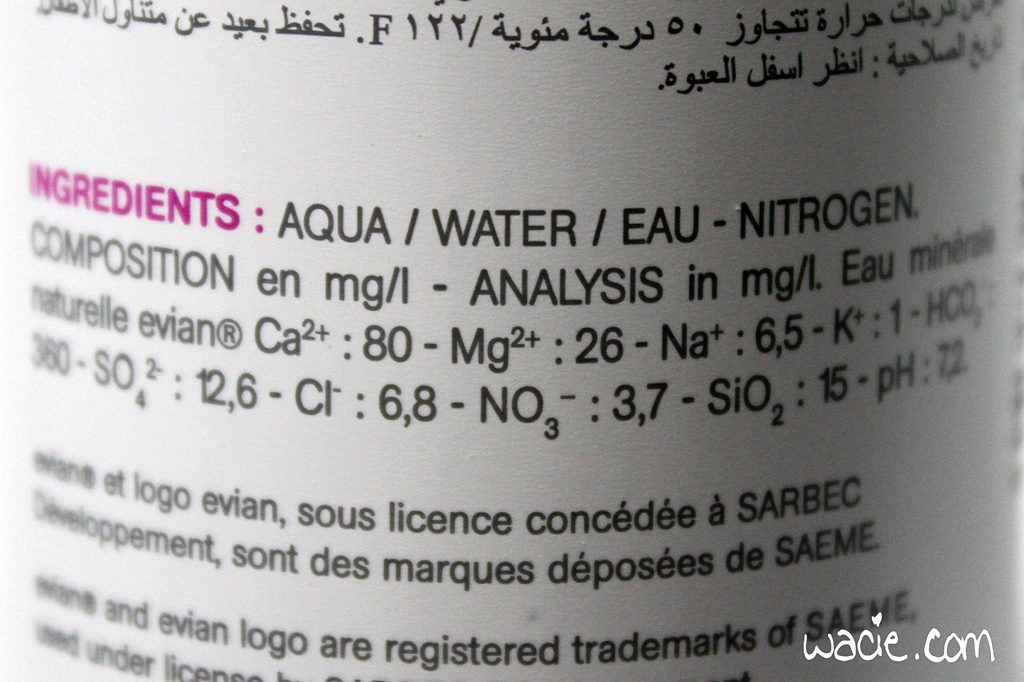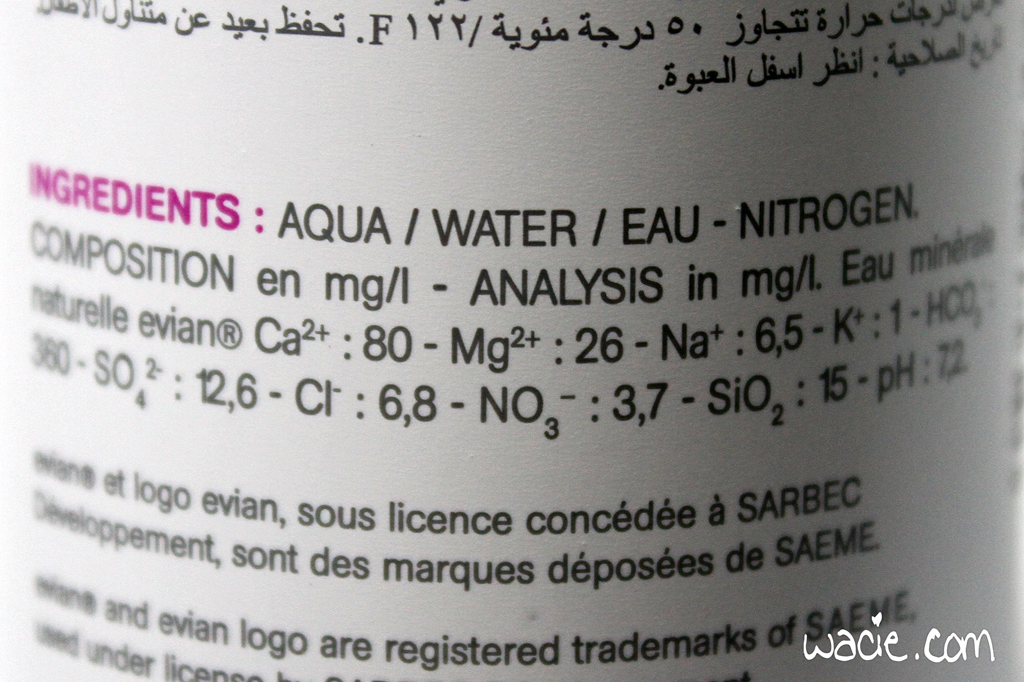 So I was really skeptical of this at first. I thought "Weird, it's water in a spray can, what a weird thing". The more I played with it, though, the more I thought "Whoa, what can't I do with this?" As silly as the idea seems, it's actually really refreshing as a facial spray. I just wish it sprayed a little more finely; if one isn't careful, one will end up more wet than refreshed.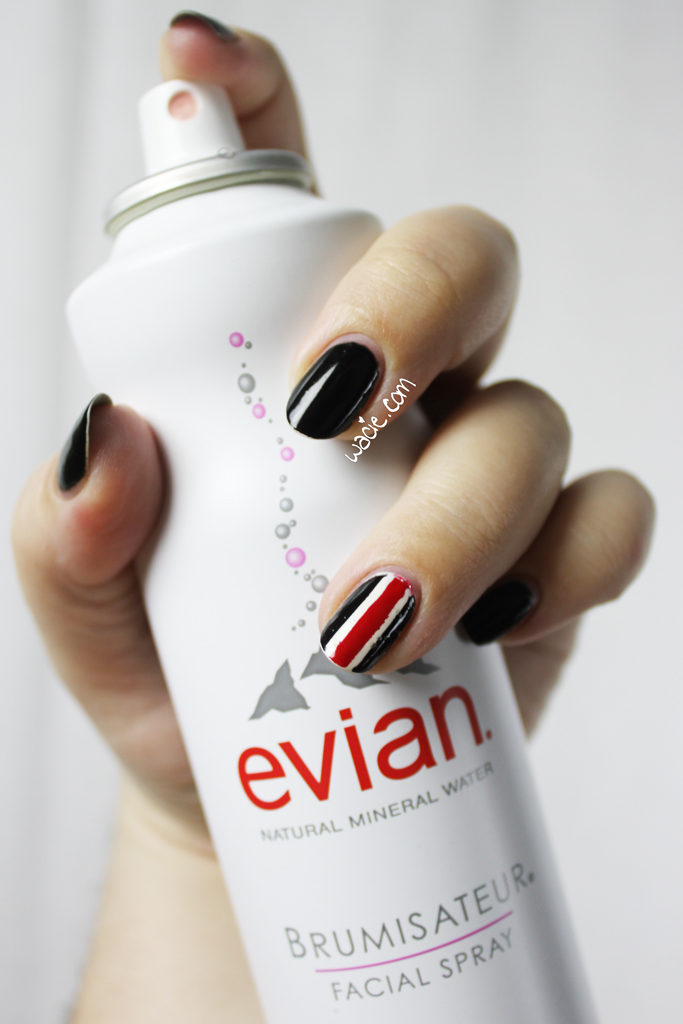 For this post, I used it to refresh my cuticles after cleaning them up with acetone. We all know how drying acetone is, and so after a mani, using a balm or oil to moisturize is imperative. As a blogger, I photograph my nails after cleaning up more often than not, and having balm or oil smudges on my nails is less than ideal. The evian spray is a great way to keep my skin from looking dry after exposing it to acetone while still keeping the finish on my nails pristine. It's no substitute for a balm or oil, but it's enough to ward off the dryness in time to take photos. All I did here was spray it on, dab off the excess with a tissue, and I was done. Apologies for the scruffy-looking polish; I'd had this polish on for like three days when I took these photos.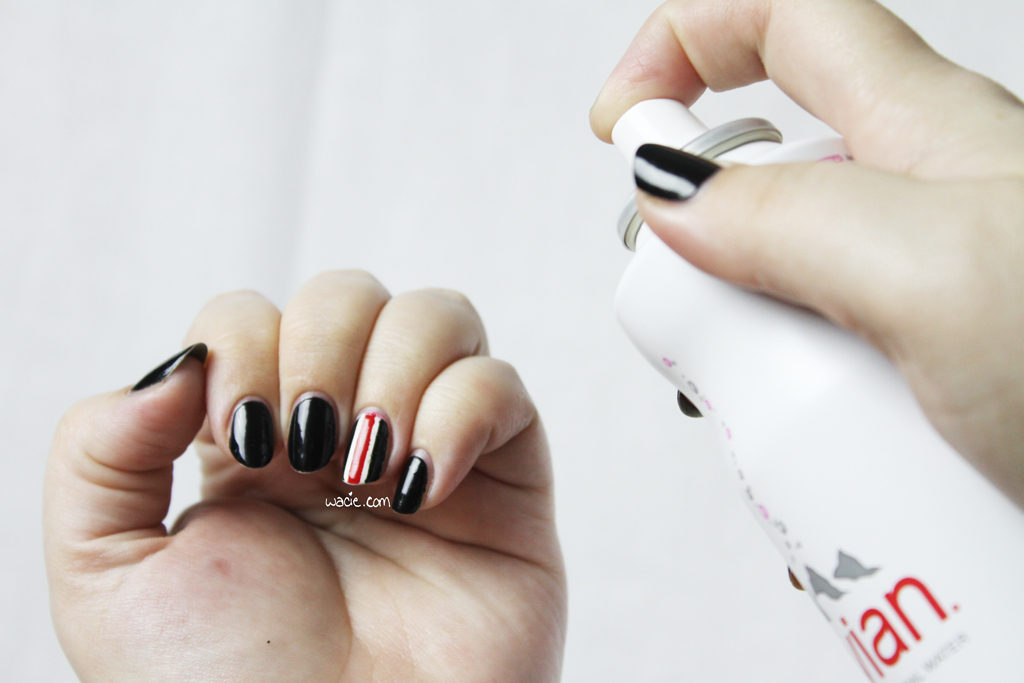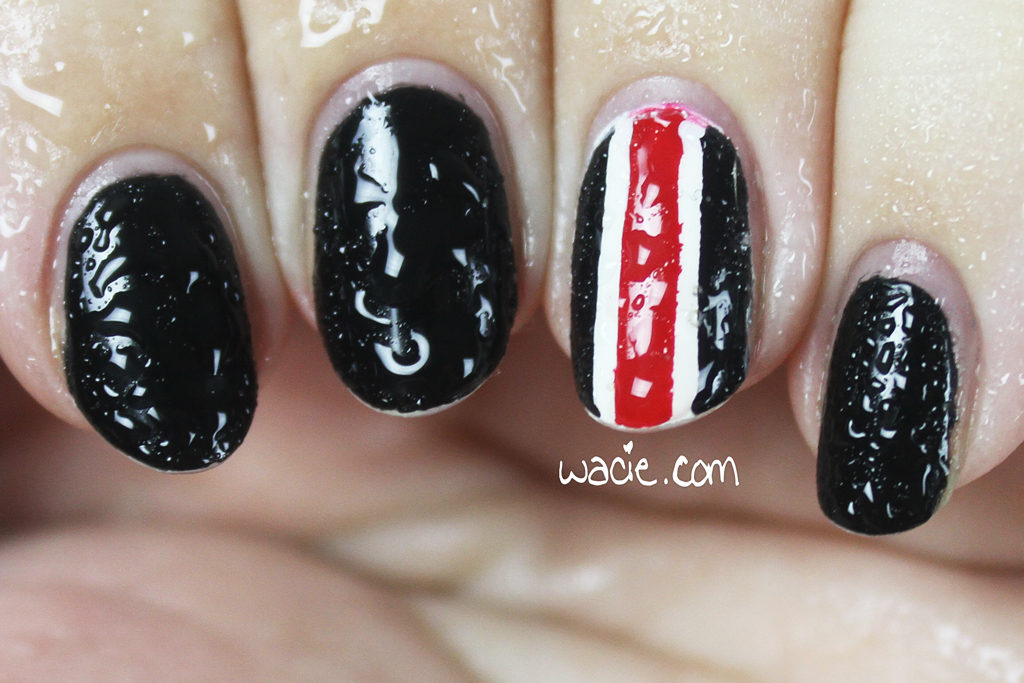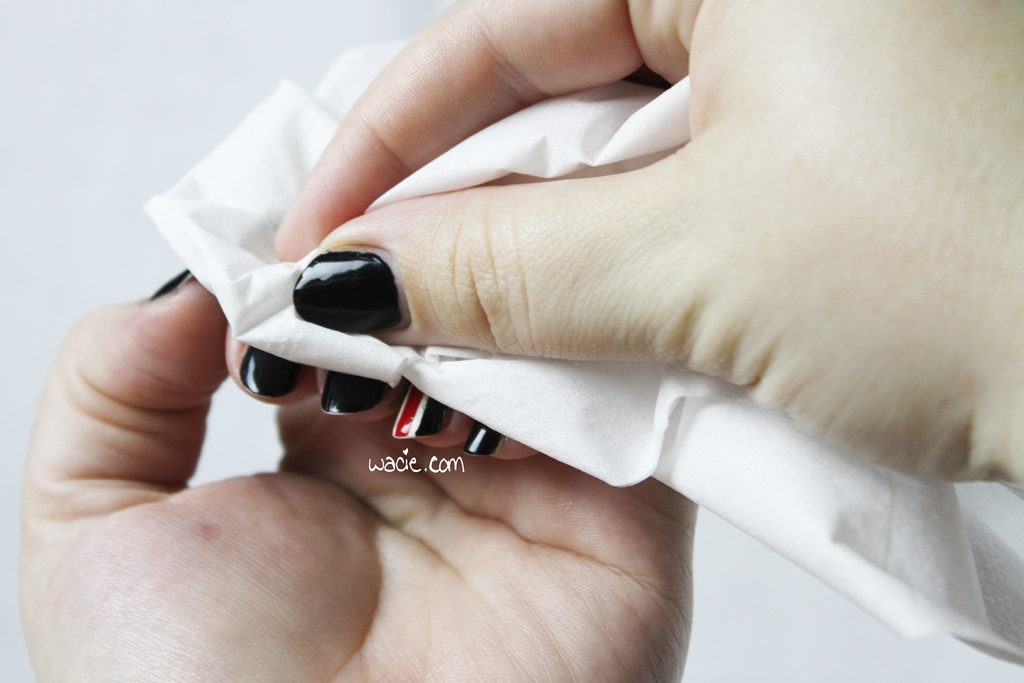 Of course, there are tons of other things you can use this for. evian suggests using it to prime skin before applying sheet masks, refreshing skin after at-home waxing, or to keep cool while you run a hair treatment. Here are some other uses I can think of:
Eyeshadow foiling: Use the evian spray to moisten your makeup brushes and/or pressed eyeshadows. This is more of a convenience than anything else; I love the look of foiled shadows but I'm usually too lazy to get up and get the water for it. Having this on the vanity table makes it fast and easy.
Basic refreshment: It's November, but it's still pretty warm here in Florida. It's cool enough that running the air conditioner seems unnecessary, but it's still pretty warm. A nice spritz of this on my face, neck, and feet, as well as a glass of ice cold cucumber water helps me cool down pretty easily. For fun, I sprayed a little on Boyfriend's face. "It feels like a sea breeze," he says. It's especially nice after heat-styling my hair, which always makes me feel a little sweaty after.
Quick cleanse: If you use a powder cleanser in your skincare routine, you can use this spray to make the process a little simpler. Spray a microfiber cloth with evian, sprinkle the powder onto the wet cloth, and rub it together to combine them. Then, work the cleanser onto your skin and rinse. Also, use it with your powder clay masks as a rinse or a mixer. Or use it to refresh a mask that dries out too quickly.
I could go on, but I'll let you tell me in the comments what you would use this for! Also, how about a giveaway? evian is giving sprays away to twenty lucky winners, so enter and try these tips out for yourself! evian Facial Sprays are sold at Sephora and evianspray.com; the can I have, the 5 fluid ounces size, retails for $12.50. Other sizes and multiple packs are available.
I was given this product by Brandbacker and evian. My opinions are my own and are not swayed by free stuff.