Hey! It's another swatch this week! Let me preface this one by saying that this is not my best work, and I'm aware that these photos are not up to my personal standards. The day I took these, it was cloudy outside, and I'm not great at getting a good holo shot indoors except for under certain lights, and well, this is what happened. This is Enchanted Polish's Ice Castle; I'm wearing three coats alone and two coats over Blue-Eyed Girl Lacquer's Lighthouse on the Lake.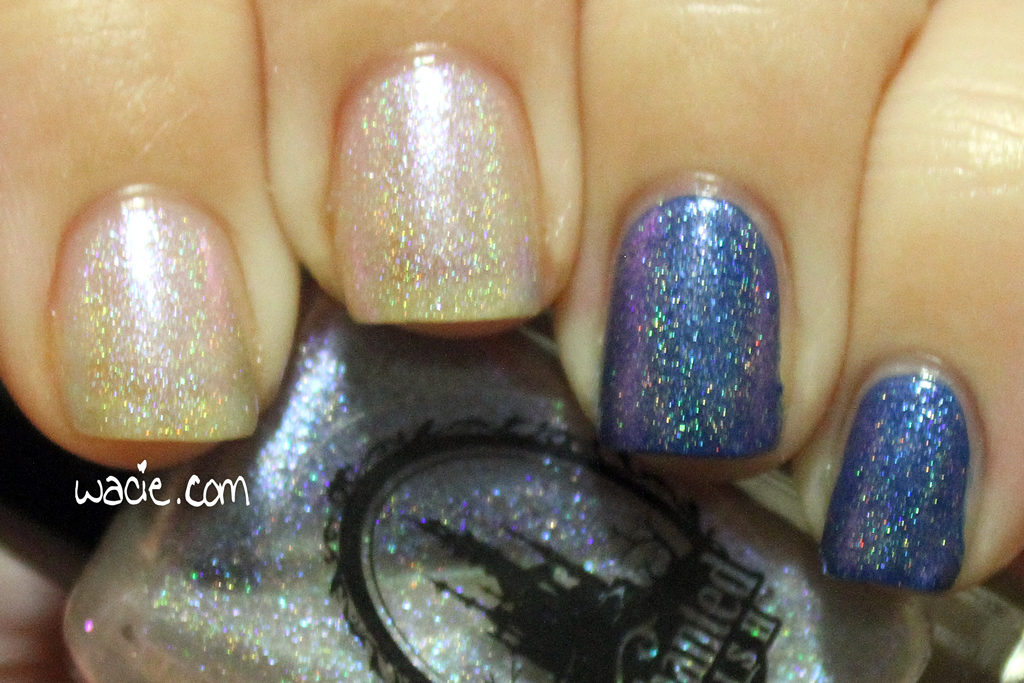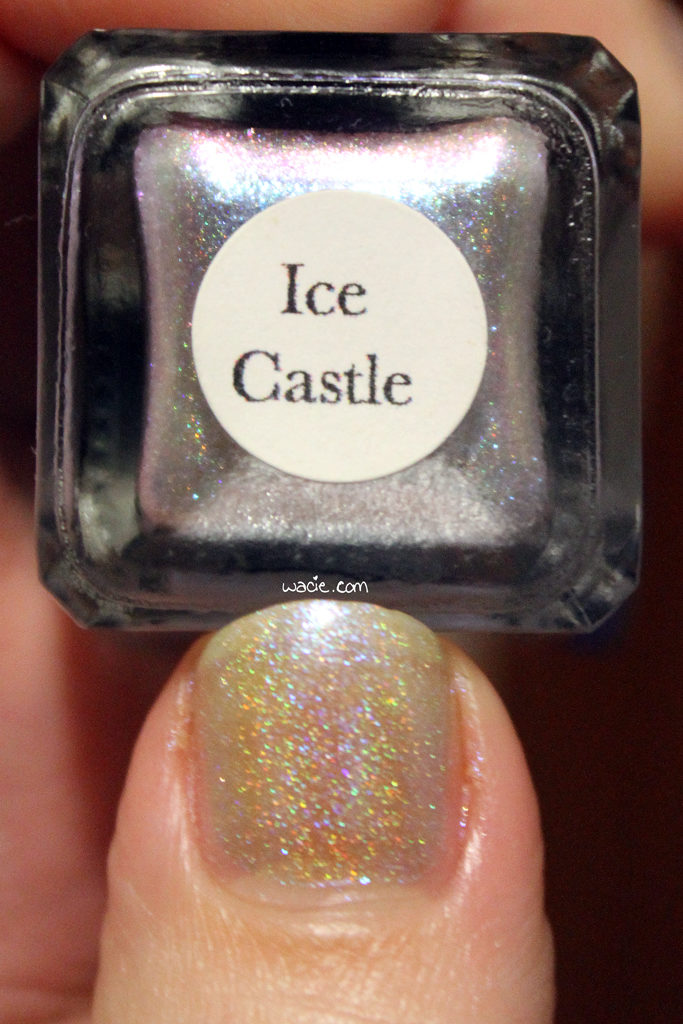 Ice Castle is a sheer holo topper with blue-to-purple shifting pigment. Application was good; the polish is super easy to use, has a great consistency, and the holo effect is actually pretty strong in the right lighting. It gets good coverage at three coats, though it is still quite sheer. I used top coat for shine.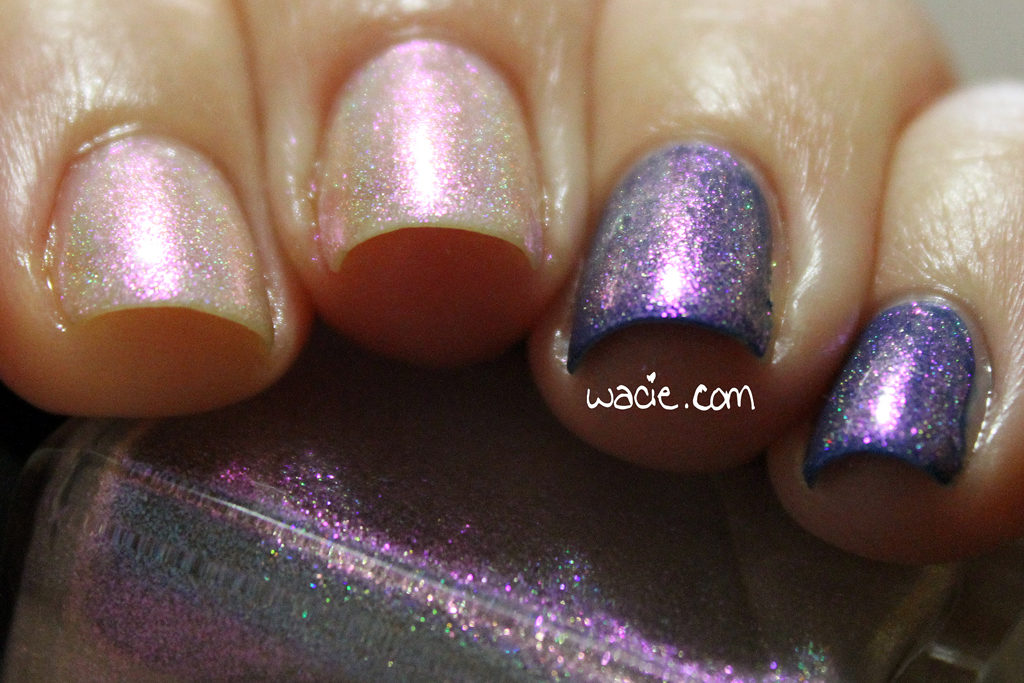 This isn't a swatch as much as it is a reminder that this polish exists. I feel like it's a pretty ubiquitous polish, a common one to find in any indie polish collection, but I never see anyone using it. If you have it in your own collection, consider this a challenge to get it out and use it. If you don't, use something you've had for a few years. I want to see your oldies!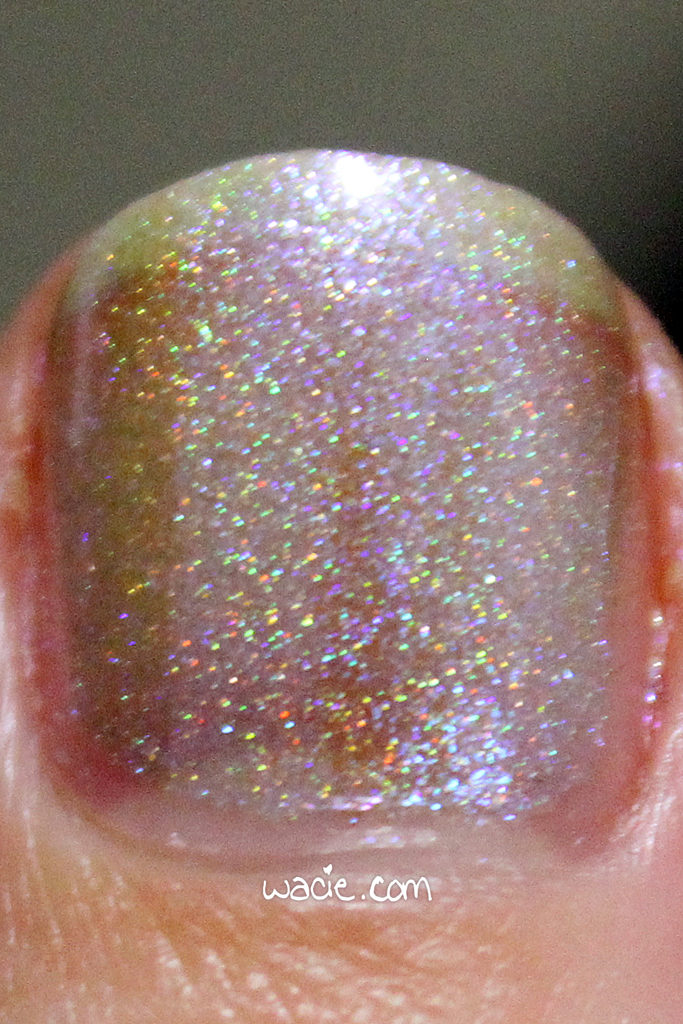 Ice Castle and other Enchanted Polishes are available in their online shop.
I bought this polish myself.