Hope you had an awesome Labor Day weekend, reader! The very long weekend — in addition to today's holiday, we all had a hurricane day on Friday — has shifted my posting schedule a bit. Here's the swatch I intended for Sunday, but is going up on Monday instead; here is SpaRitual's Intention. I'm wearing three coats with one coat of Seche Vite top coat.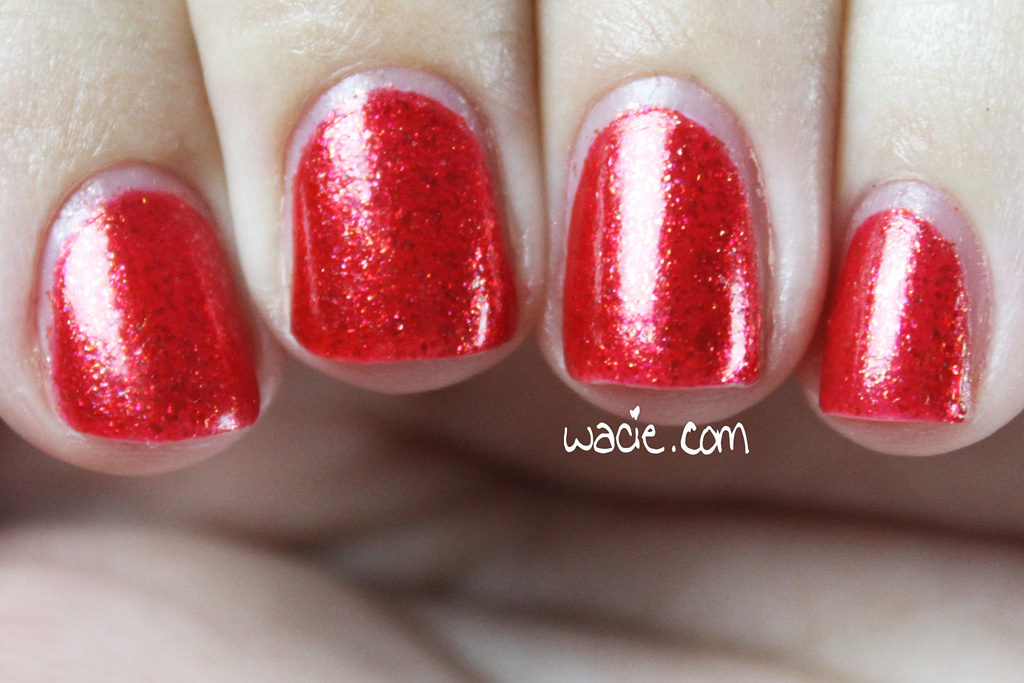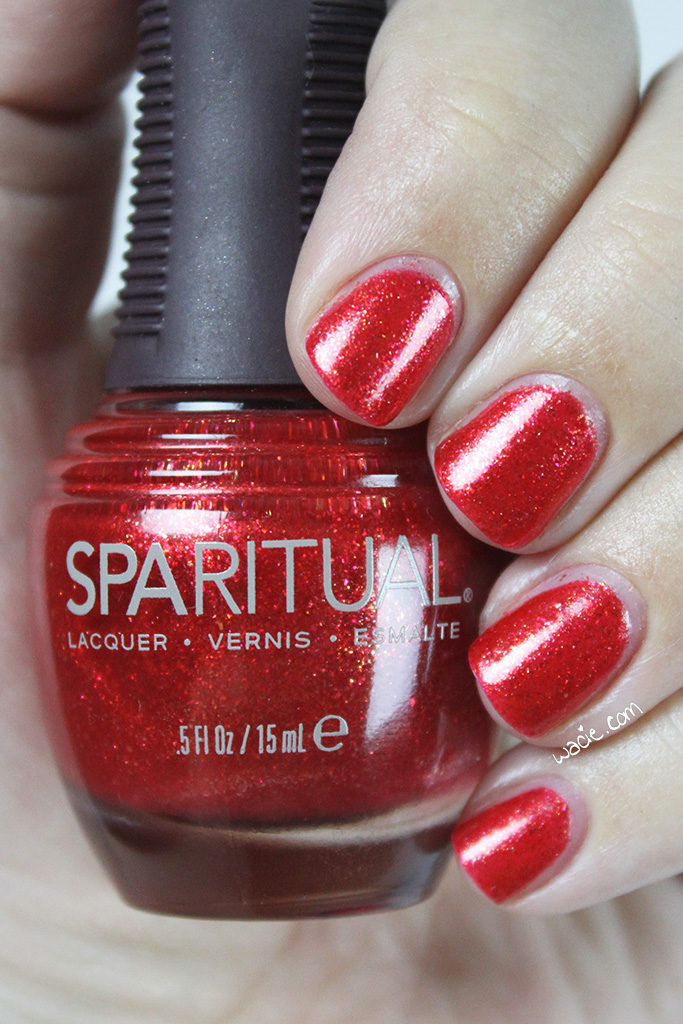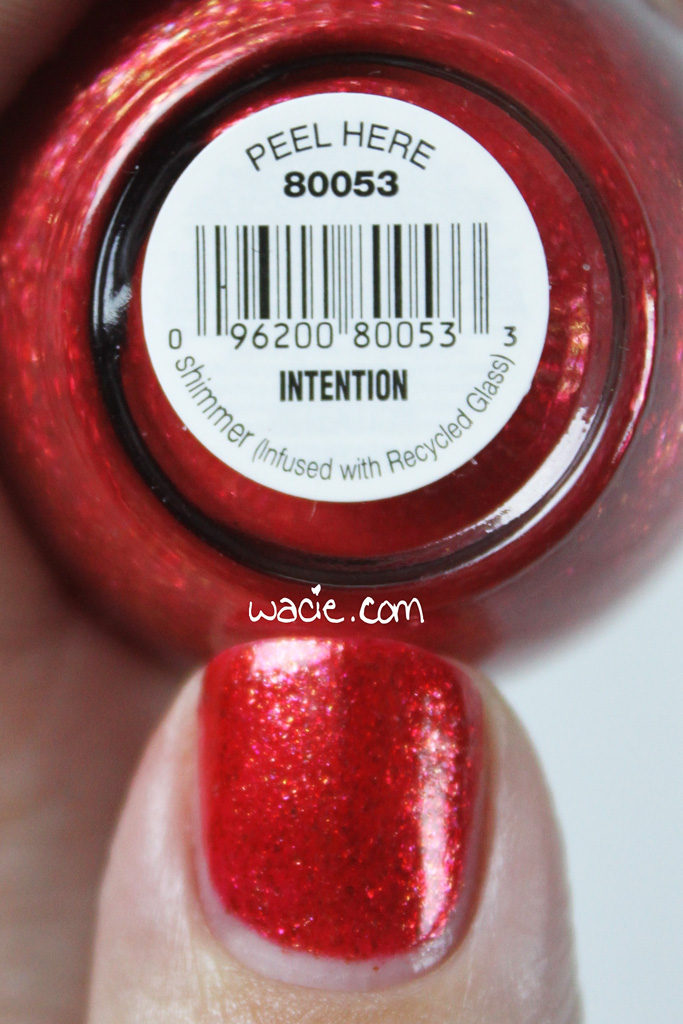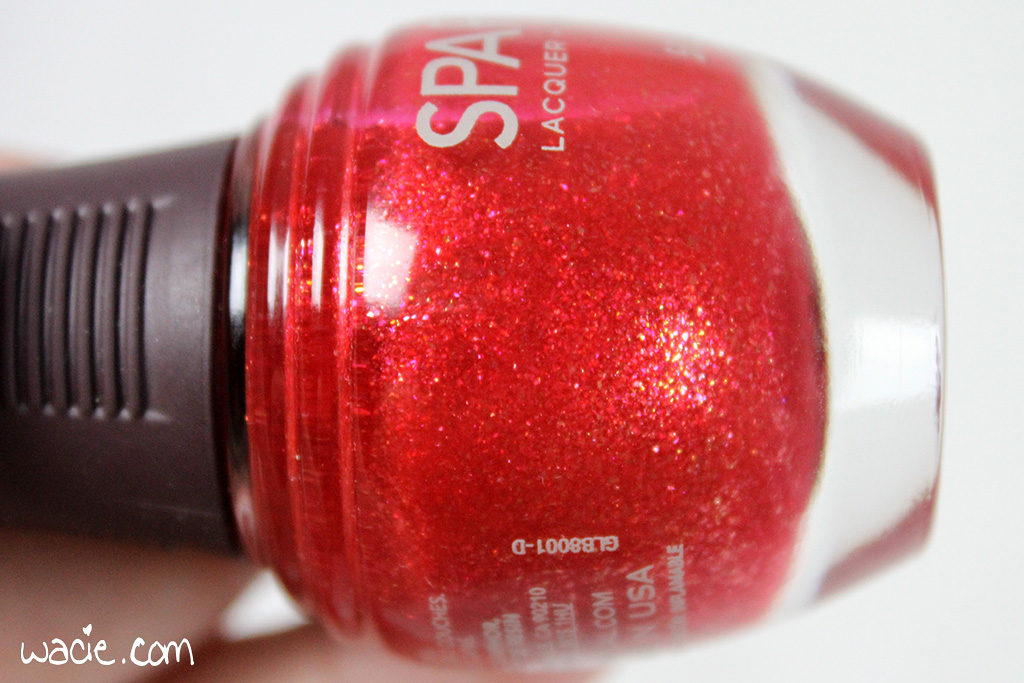 Intention is a sheer red with red, pink, and gold glass flecks. Application was easy; the product consistency is on the thinner side, and as you may have guessed, the first coat was a bit thin, but still had good color and coverage. All three coats were necessary for good opacity. The polish dries with a satin finish, and with the glass flecks, it creates an almost metallic look. I used top coat for extra shine and protection.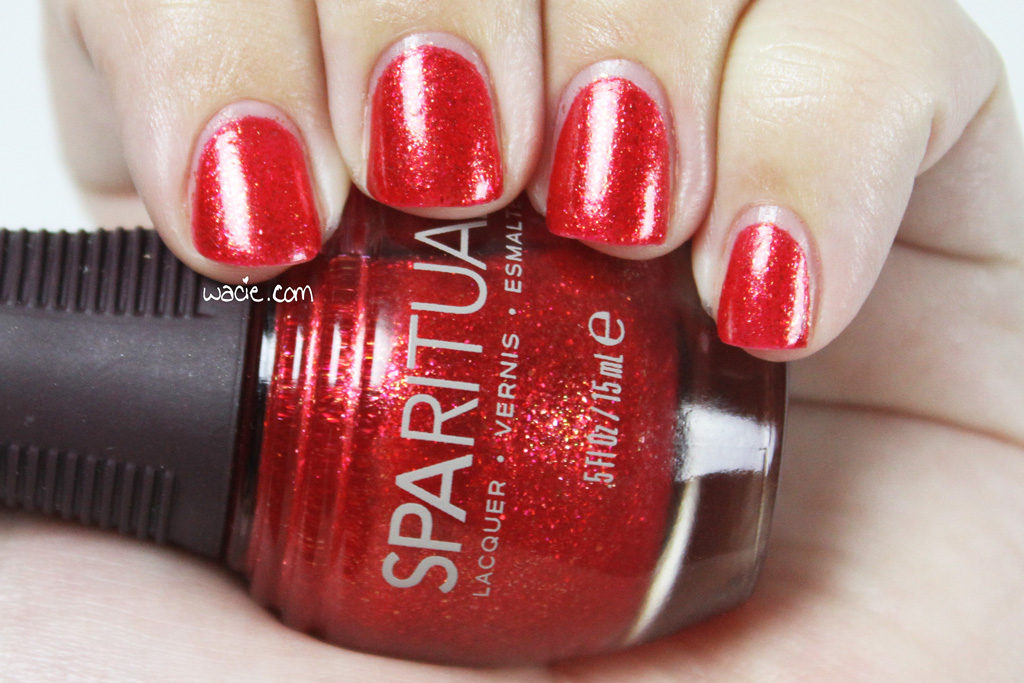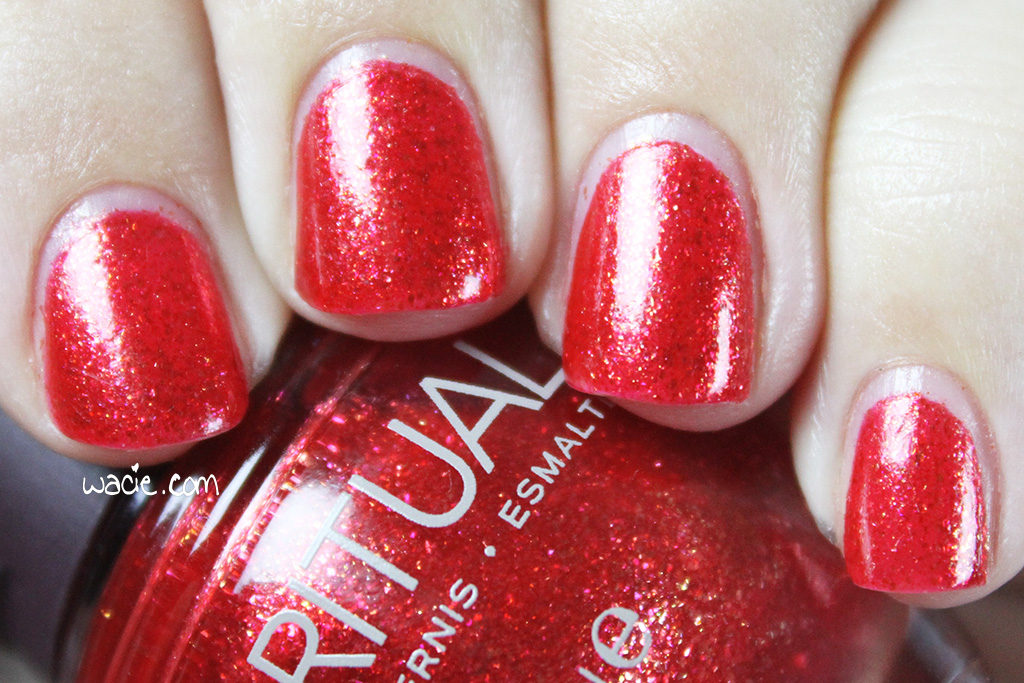 I love Intention, and I'm happy to be using it so soon after trying out Intuition a few weeks ago. I bought these at the same time and think of them as sister polishes. I really love the glass flecks in them; admittedly, I didn't even realize they were glass until I was doing the shoot for this swatch and saw the label — "infused with recycled glass" — and thought it was really cool. I even checked my other bottle and it says the same thing. I had no idea! I mean, the effect is a bit different from a regular shimmer polish, but now I know why.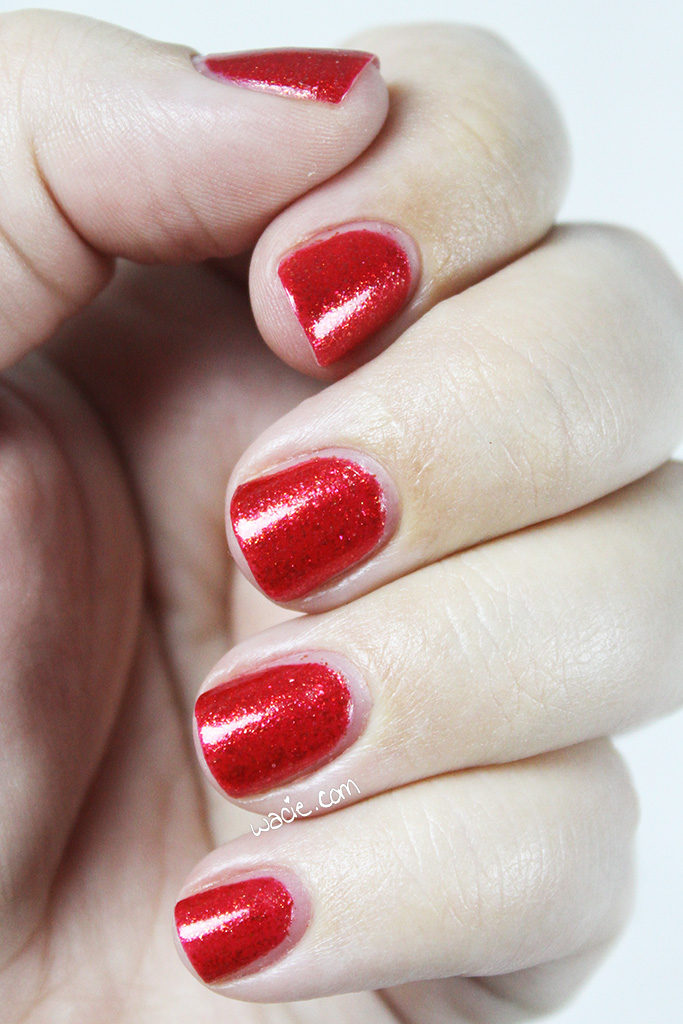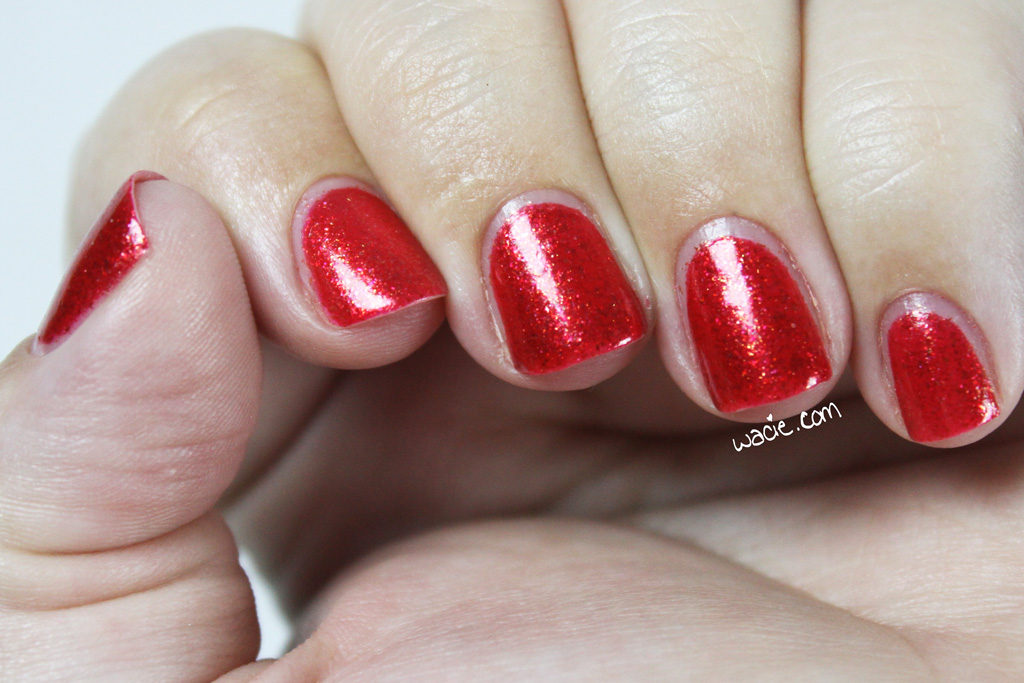 In the sun, the red really warms up, and the shimmers glow really nicely. I love reds, and this is a new favorite for sure!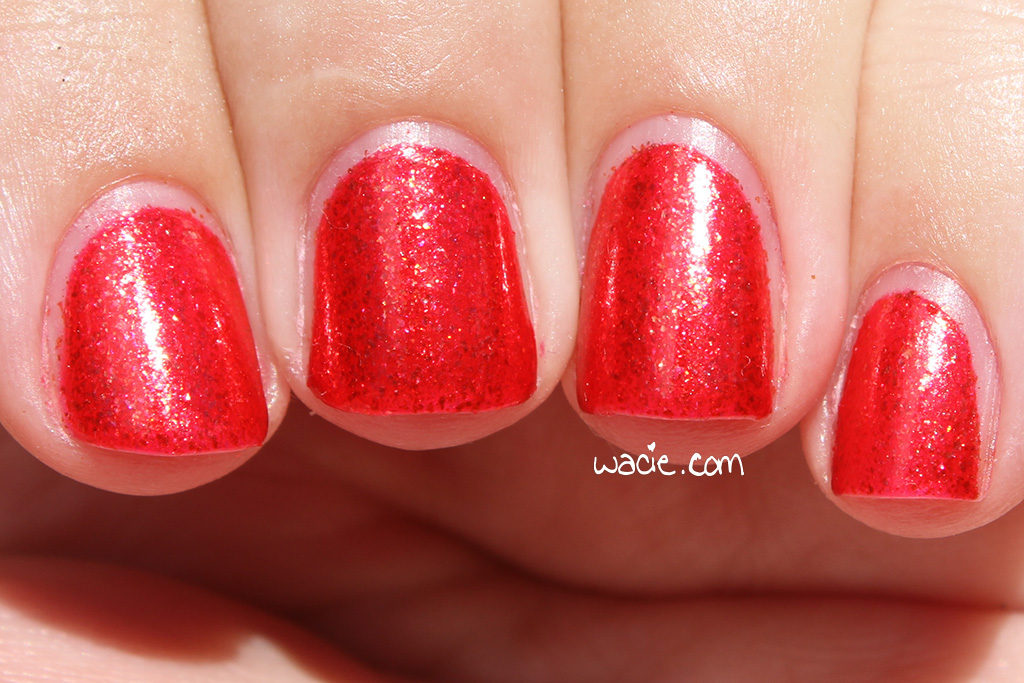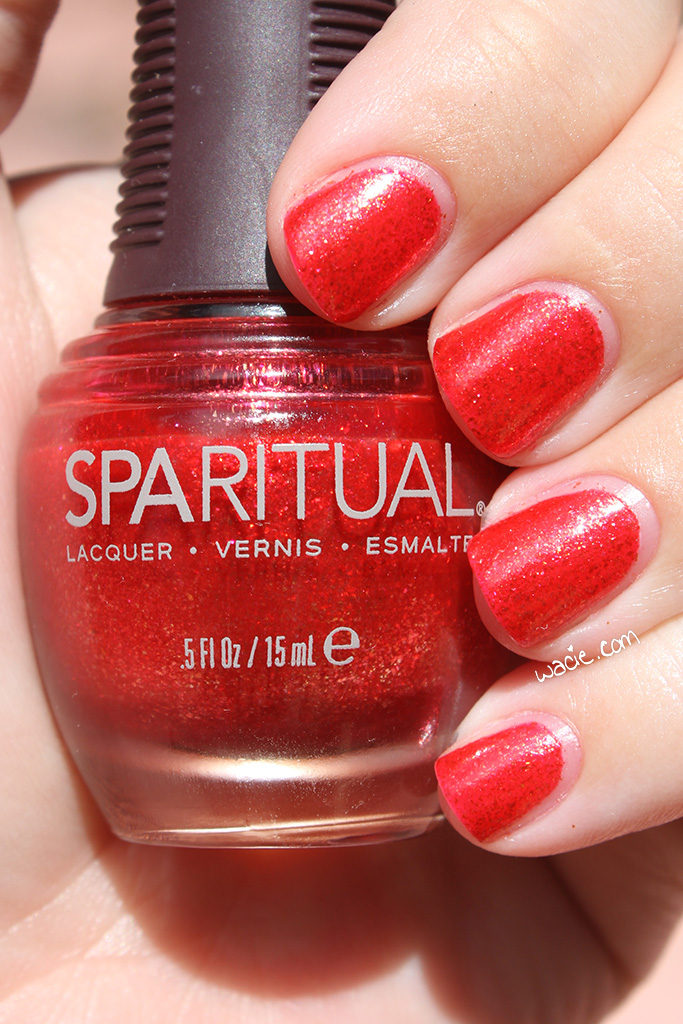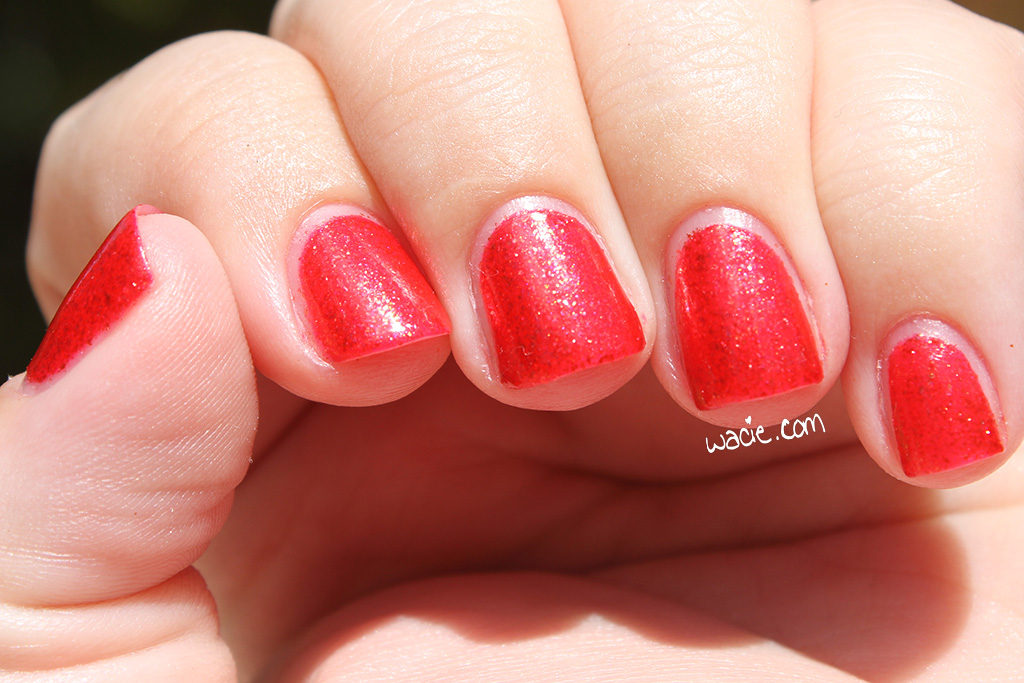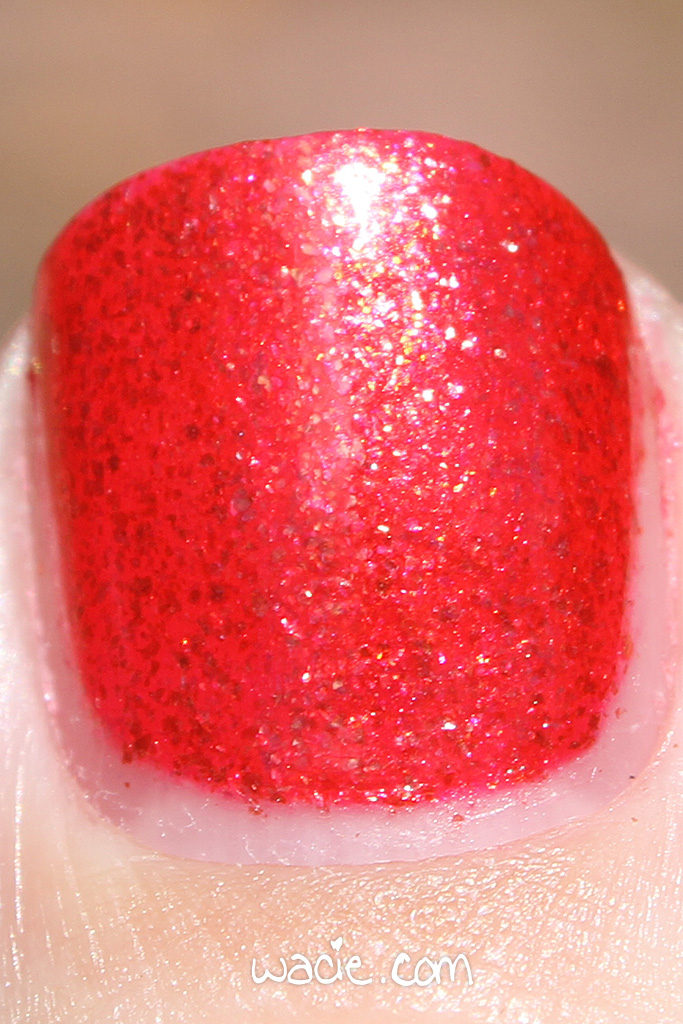 Intention and other SpaRitual polishes are available on sparitual.com.
I bought this polish myself.