It's Saturday, and it's time for swatches! The lovely polish we're looking at today is the penultimate polish in Blue-Eyed Girl Lacquer's Far From the Sun collection; it's called Dawn Breaks, and I'm wearing three coats with one coat of Seche Vite top coat. Also, because it's been cloudy for five days straight, I wasn't able to use sunlight as my lighting source, and had to rely on indoor lighting to get the holo effect to really show up. I apologize for any color inconsistencies that might have resulted.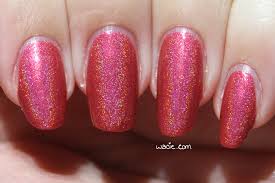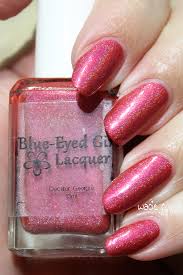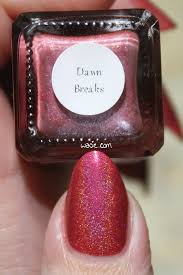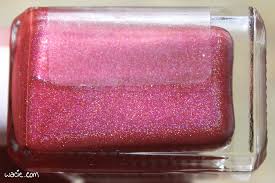 Dawn Breaks is a rose holo with pink and gold shimmers. Application was super smooth; the product consistency was like velvet, and the first coat was nearly opaque, with full opacity in two coats. It was on the thinner side of what BEGL usually produces, but was still very easy to control and apply. The holo effect is most powerful in sunlight, obviously, but still looks pretty good under the LED lights in my kitchen. In other conditions, the polish seems to have a metallic finish, due in part to the Spectraflair as well as the colored shimmers. The product dries quickly. I added top coat for extra shine and to embellish the holo effect.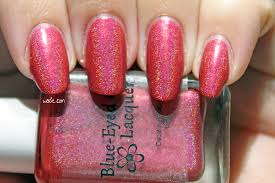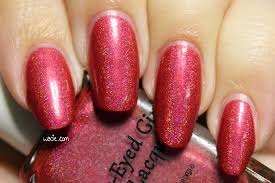 This polish is fantastic. The deep rose color is just magnificent, and the way it's so well-pigmented without being goopy or sticky is just wonderful. The holo effect and shimmers are bonus; I would love this polish even without those things. It's bright without being garish, so it's kind of like a grown up hot pink. I love it to bits.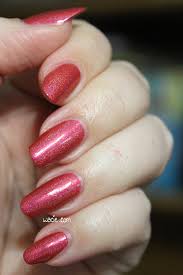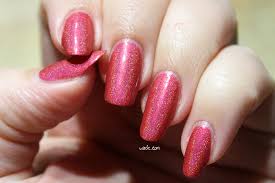 Dawn Breaks is discontinued by Blue-Eyed Girl Lacquer; other BEGL polishes can be found in their online shop.
I bought this polish myself.