Welcome back, reader! I trust you're having a lovely Saturday. I'm taking a break from swimming and sunbathing to bring you this week's Swatch Saturday. The polish I'm wearing this week is Blue-Eyed Girl Lacquer's Fire In Your Eyes; I'm wearing three coats with one coat of Seche Vite top coat.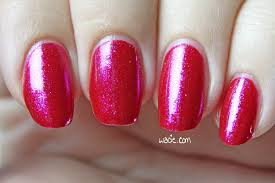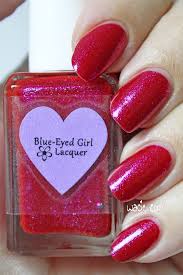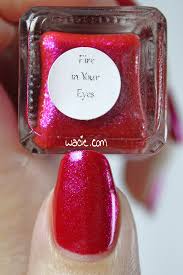 Fire in Your Eyes is a red jelly polish with blue-to-pink shifting shimmers. I don't feel like I need to tell you yet again how easy BEGL polishes are to apply and use, and this is no exception. This polish glides right on without any drag or fuss. I got nearly perfect coverage on the first coat, and full coverage by the second. Despite being a jelly, it's quite opaque; I don't see any hint of a visible nail line. It also dried pretty quickly and with a satin finish. I added top coat to add shine and really bring out the shimmers.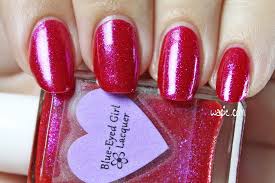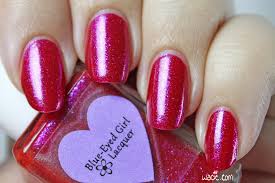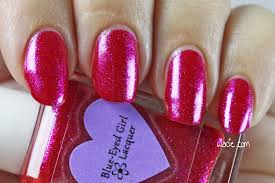 I love this polish. Like Sordid End, it just seems to glow when the light touches the shimmer, all while maintaining a vibrant base color. It doesn't sound like much when I describe it, and it does seem to lose something in photos, but this is a polish you have to see in person to really appreciate it. It's just absolutely beautiful.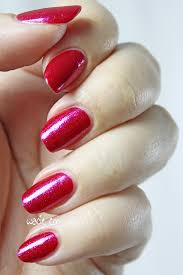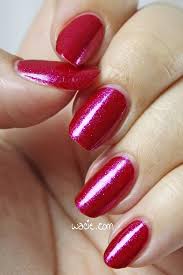 Unfortunately, though, Fire in Your Eyes has been discontinued. Sorry! Other BEGL polishes are available from their shop.
I bought these polishes myself.