Happy Saturday! Here comes this week's swatch; it's Blue-Eyed Girl Lacquer's You Just Want to Mate?!; I'm wearing three coats with one coat of Seche Vite top coat.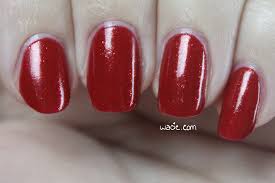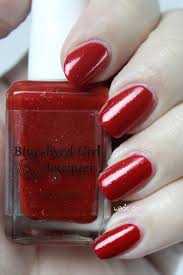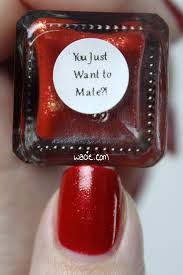 You Just Want to Mate?! is a red polish with red and gold shimmers. Application was easy; it was nearly opaque on the first coat, achieving full opacity in two coats. Product consistency is just right; it's not too thick or thin, it just goes on. The shimmer is strong, and strongest where the light touches it. It dries quickly and with a semi-glossy finish. I added top coat for extra shine.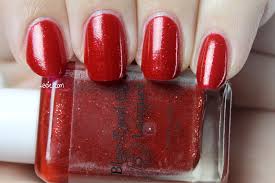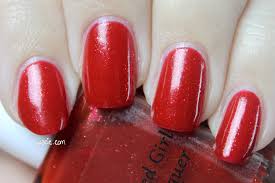 I've talked at length before about how BEGL shimmer polishes are the best ones they do. This is an aboslutely great example of that. Shimmer is already a beautiful addition to a creme, but BEGL takes a step further and adds it in such a way that it adds complexity and and depth. This is a pretty simple combo; the red shimmers add monochromatic sparkle, but the gold adds warmth and a little something extra. I've also talked at length about how much I love red polish, so it's safe to say this is a winner in my book.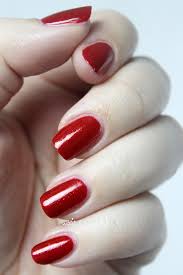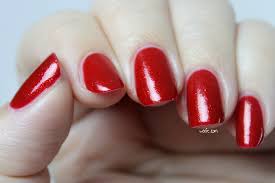 Outdoors, the shimmer is incredible, but the sunlight overwhelmed it while I was trying to photograph it.