You lucked out this weekend, Reader! Because I was super busy this weekend, I didn't have time to post my weekend swatches. That means this weekend will have four swatches instead of just two! The first of these swatches is Blue-Eyed Girl Lacquer's Kaffir Lily; I'm wearing three coats with one coat of Seche Vite.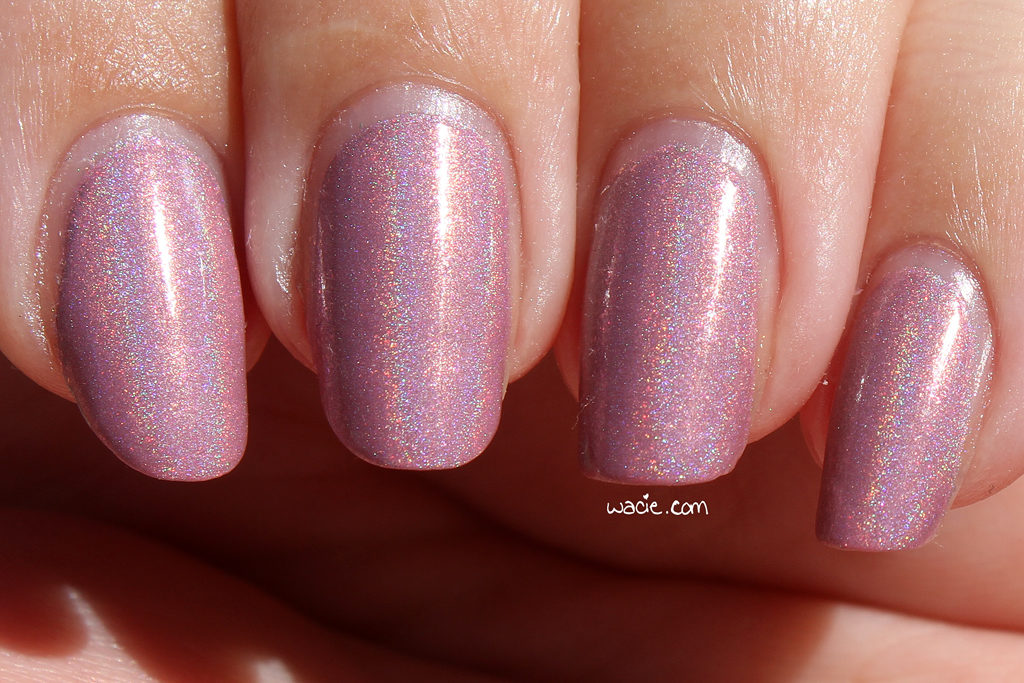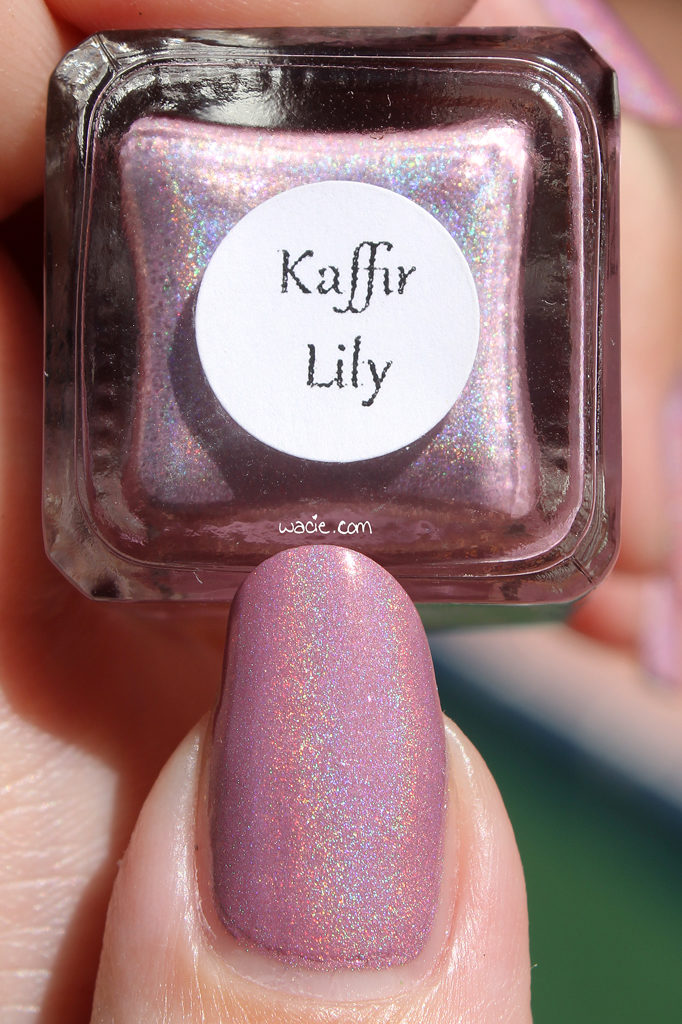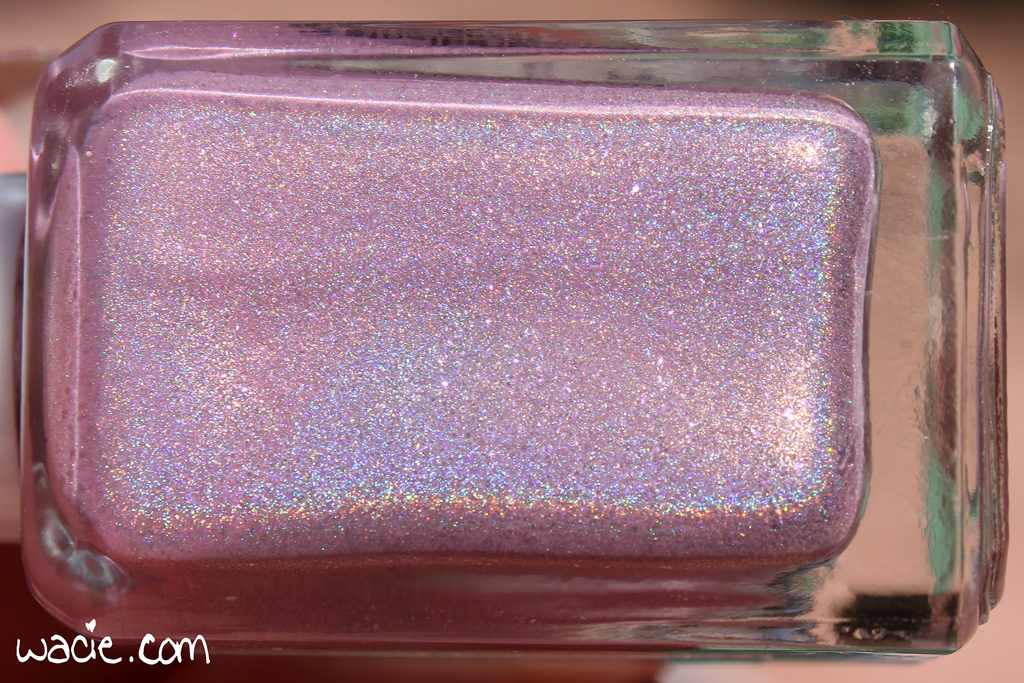 Kaffir Lily is a dusty pink holo with pink shimmers. Application was easy; the polish has the typical velvety BEGL consistency while also being pretty well-pigmented. I had nearly opaque coverage on the first coat, which was wonderful. It needed a top coat for shine, but other than that, this polish is pretty much perfect.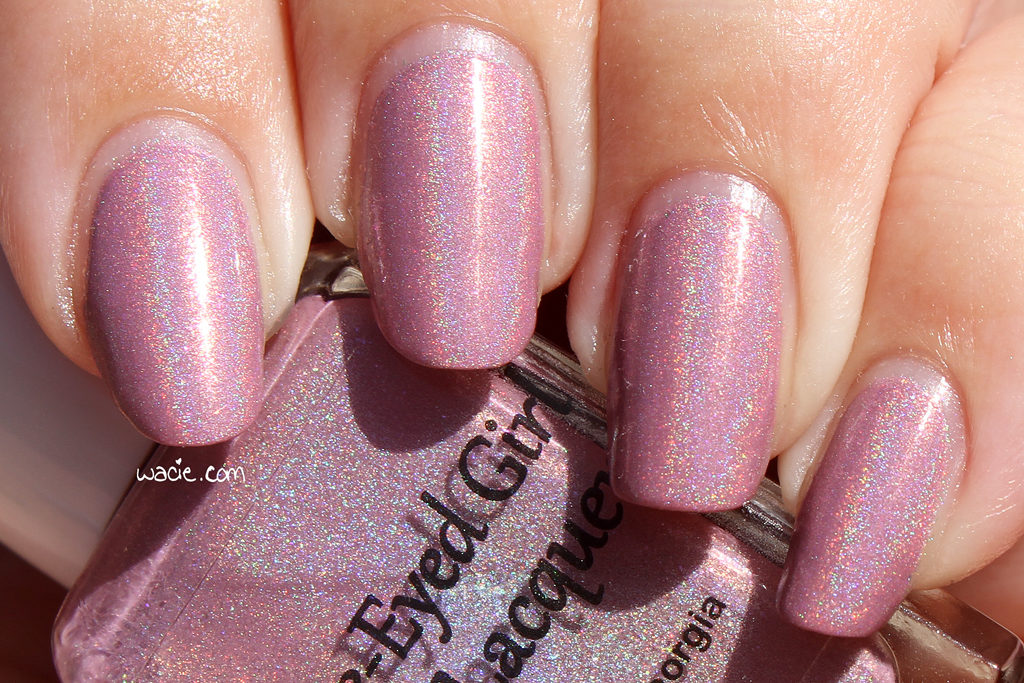 I had so much fun wearing this. I kept it on for a day or so, only taking it off to do another swatch. Besides this swatch, I wore it a couple weekends ago with a watermarble, and it just felt so ladylike and so chic. I absolutely love it.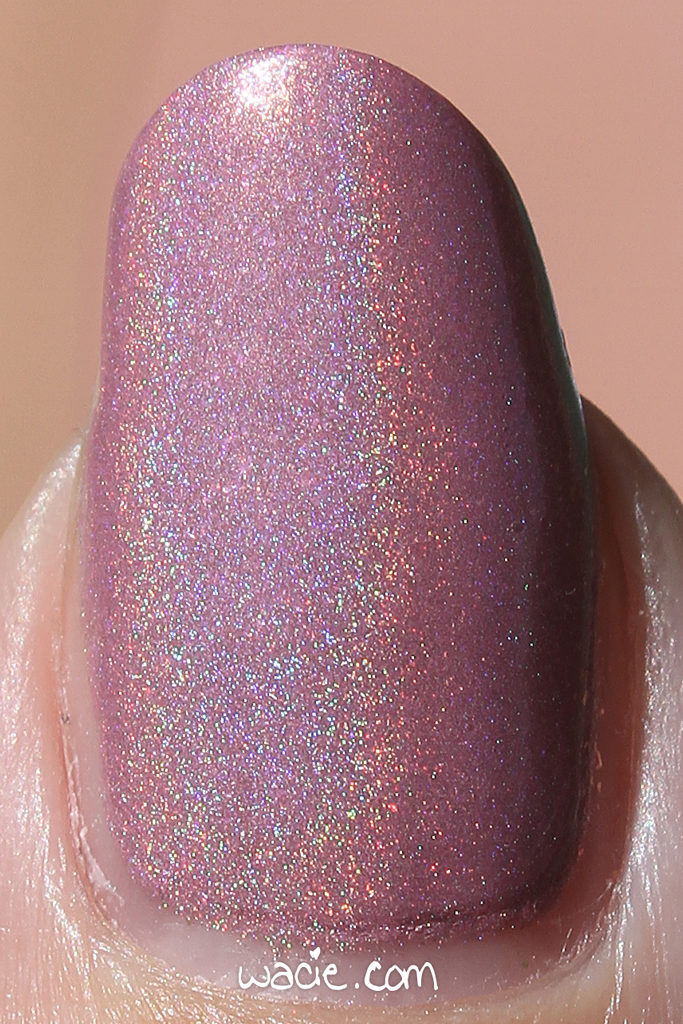 Kaffir Lily is discontinued by Blue-Eyed Girl Lacquer. Other BEGLs can be purchased from their online shop.
I bought this polish myself.