Hi! So this weekend we're doing both weekend swatches in one day, because I was irresponsible yesterday and spent all day shopping instead of blogging like I should have been. Sorry! I'll post what should have been yesterday's post now, and today's post will follow. Let's get started! My Saturday Swatch is Blue-Eyed Girl Lacquer's The Years Have Been Short; I'm wearing three coats with one coat of Seche Vite.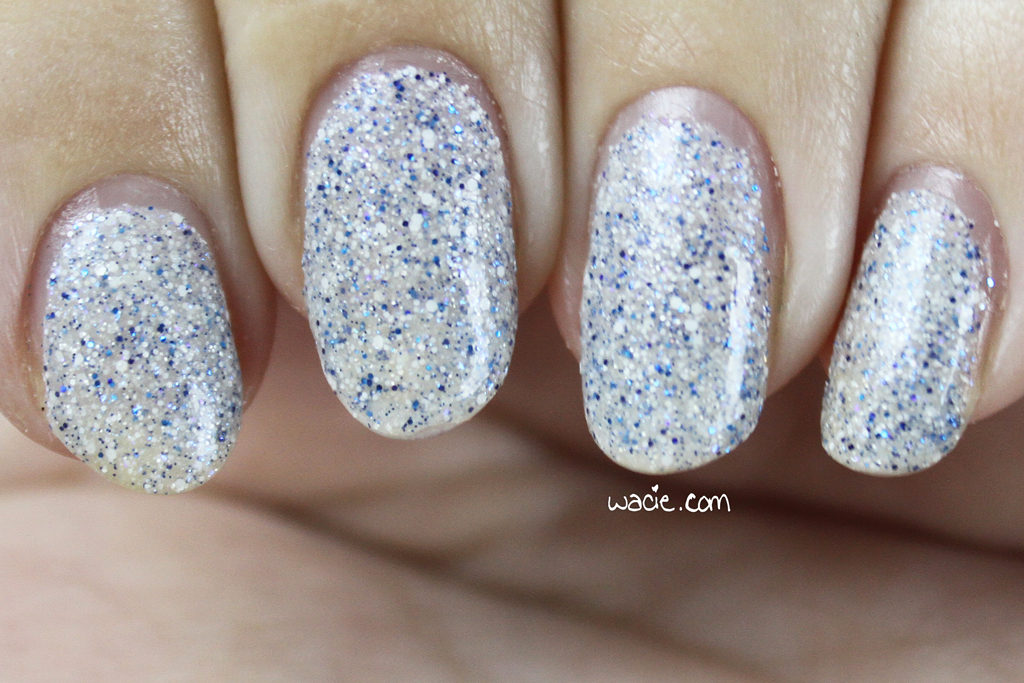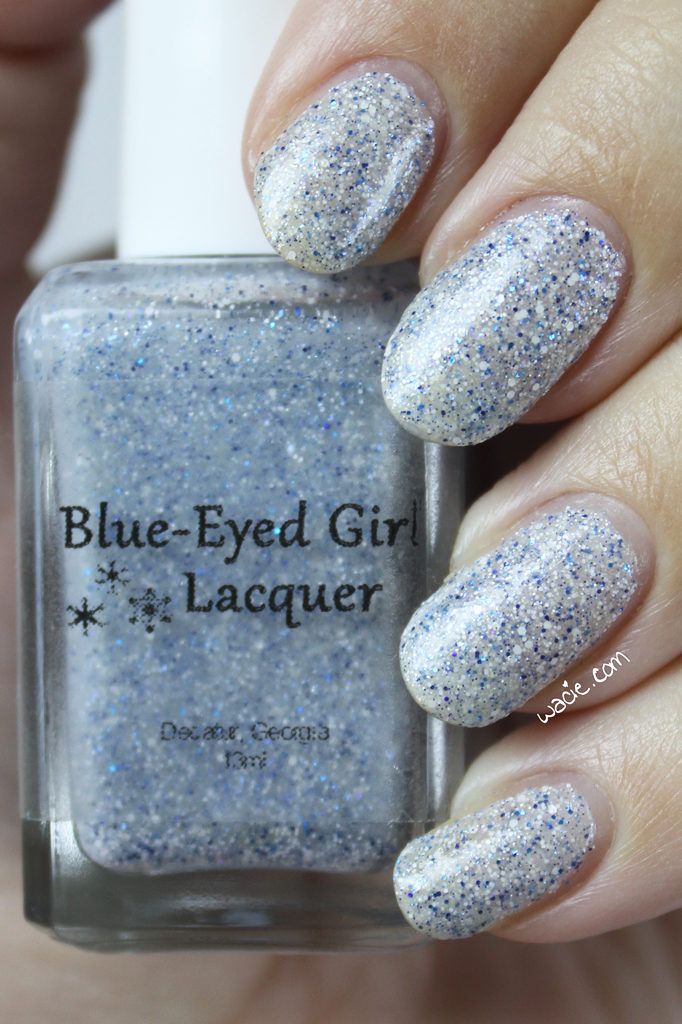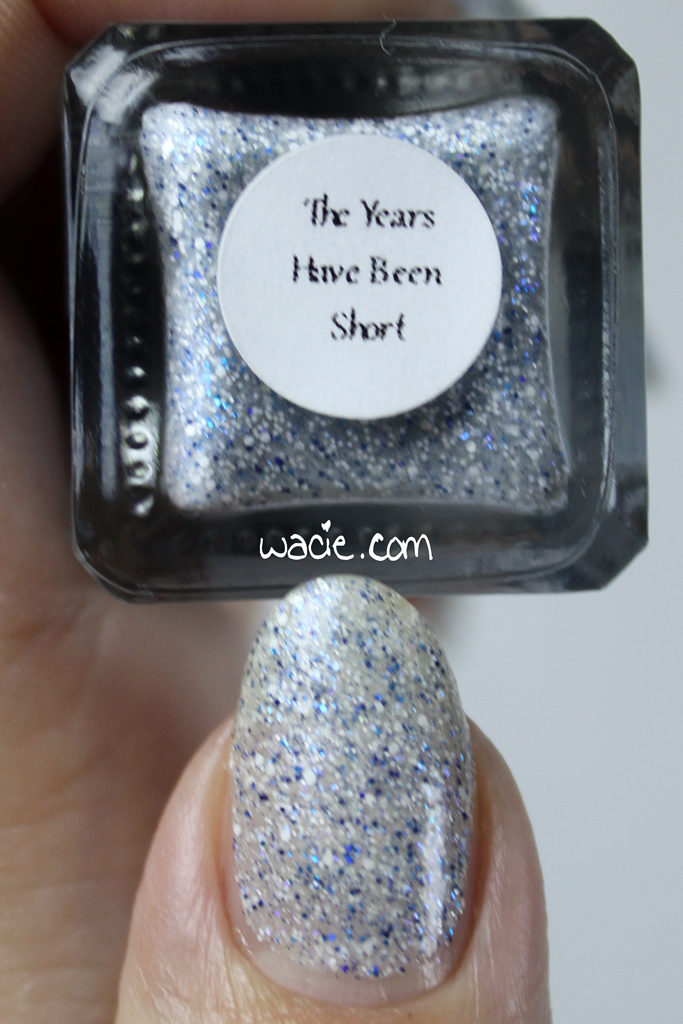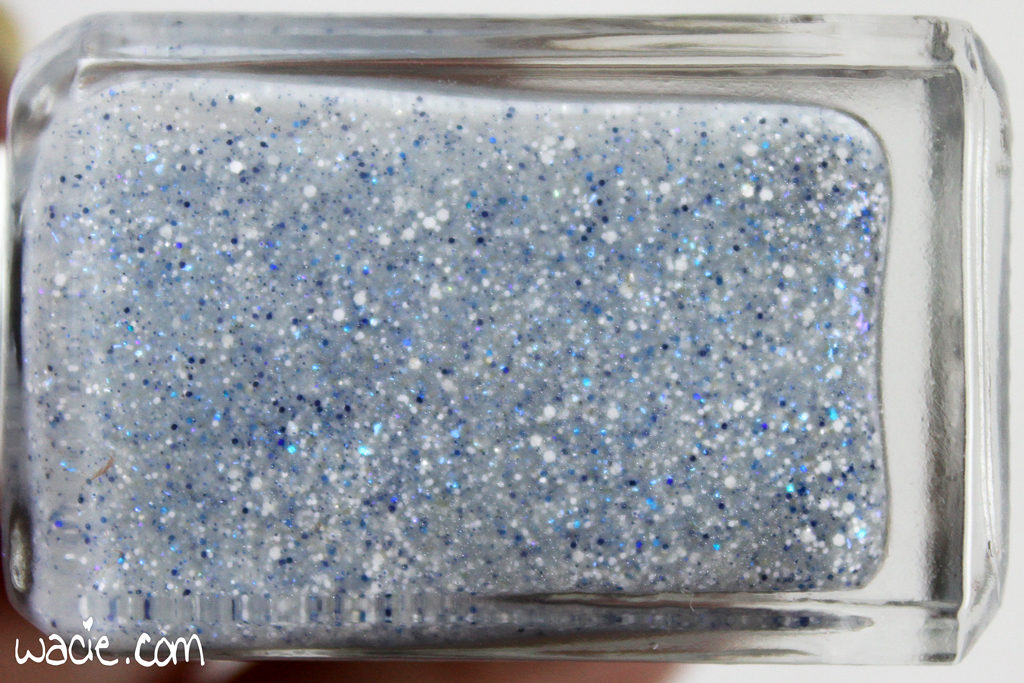 The Years Have Been Short is a thin white crelly with a mix of fine white and blue glitters. Application was easy; the glitters spread well over the nail while the crelly adds a creamy, glossy finish. The crelly is very thin and the whites of my nails are still visible, even through three coats. Though it's fine glitter, the polish dries with a coarse texture and top coat is necessary for a smooth finish.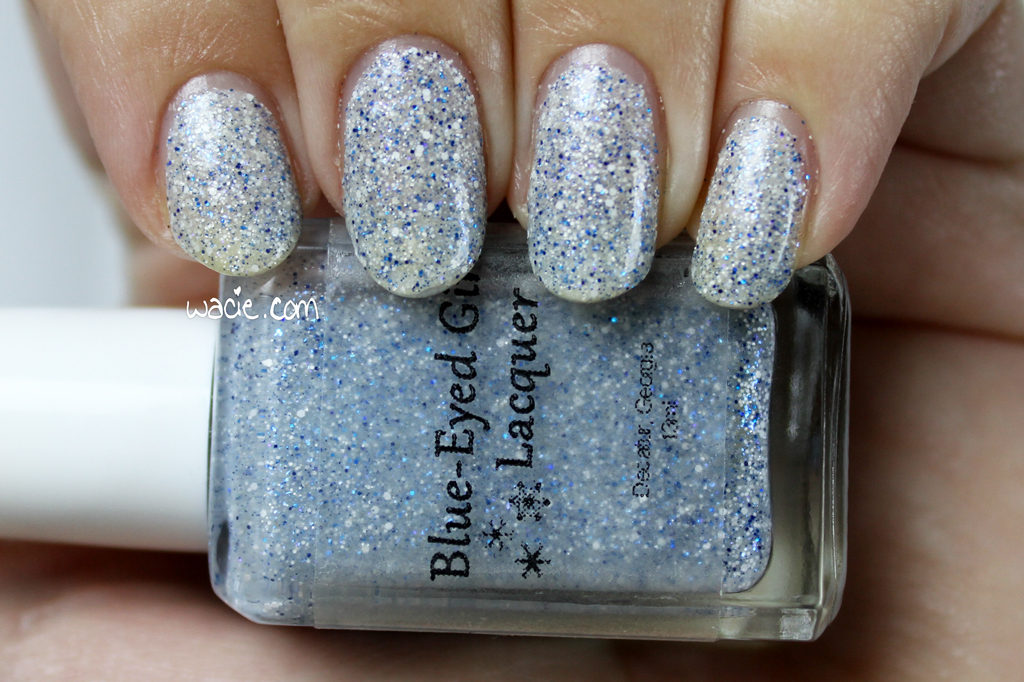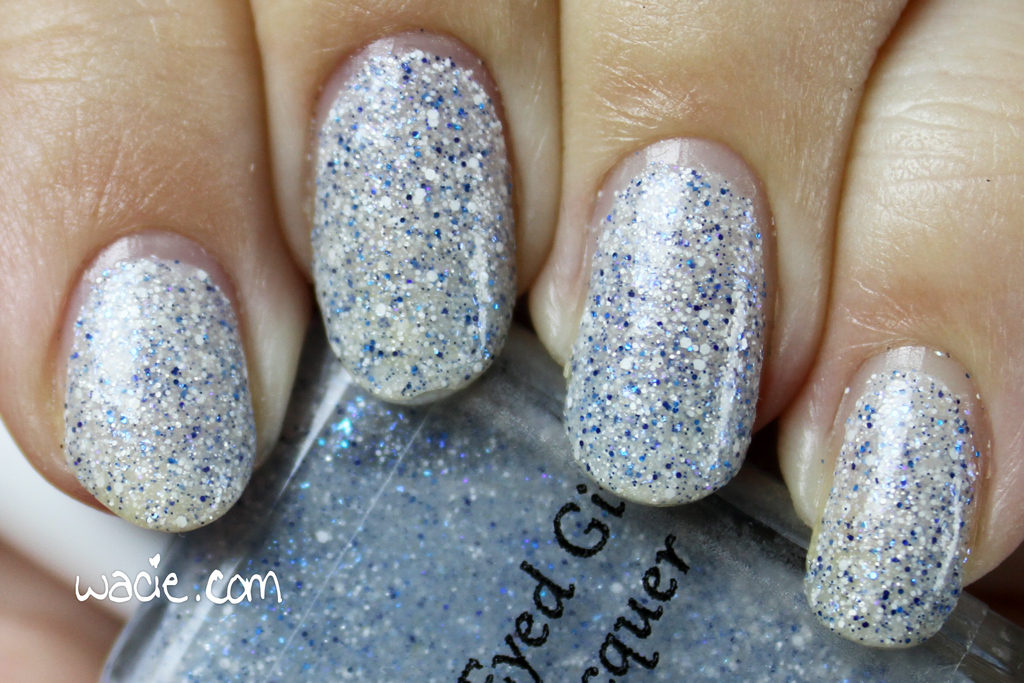 I'm almost finished with the Spark in the Dark collection! Though I have my favorites from this collection, I think The Years Have Been Short is the most unique of them. It's like a grown-up cousin of the vintage BEGL First Frost; they use the same crelly base and the same glitter colors, but the glitter is finer and the look is a little more elegant and wintry. I felt super fancy wearing this!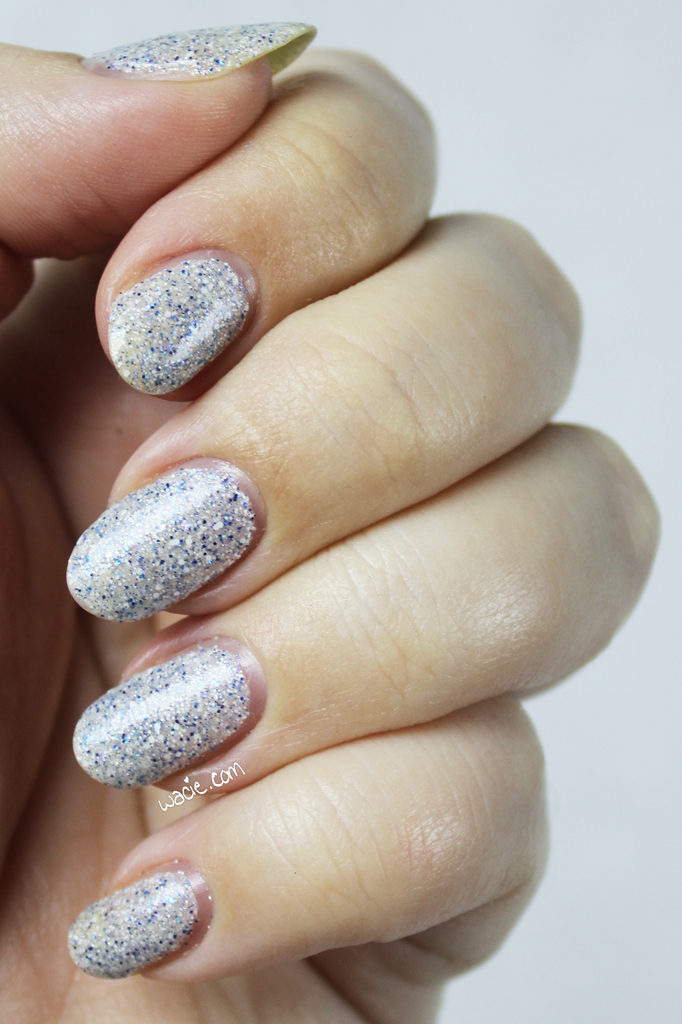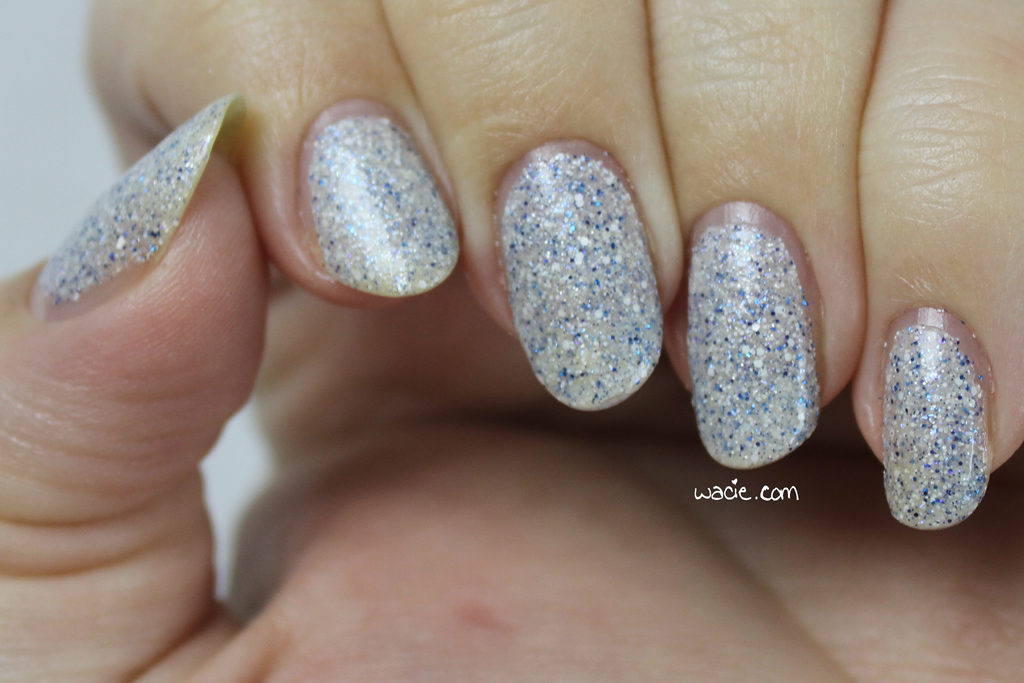 In the sunlight, you can see how thin the crelly is, which I really love. These photos were taken in direct sunlight.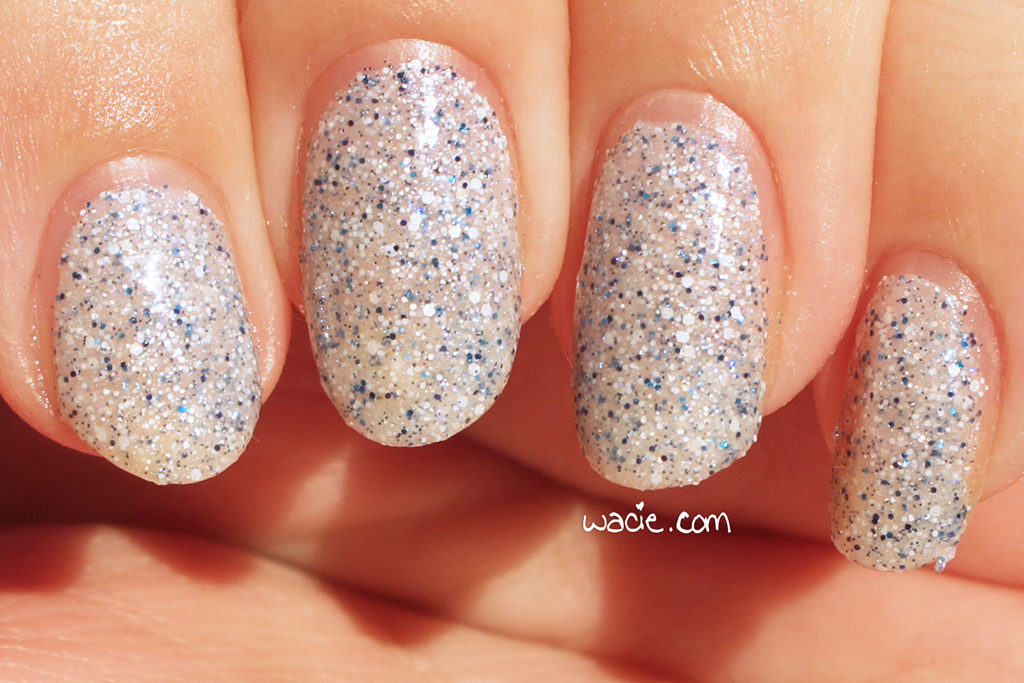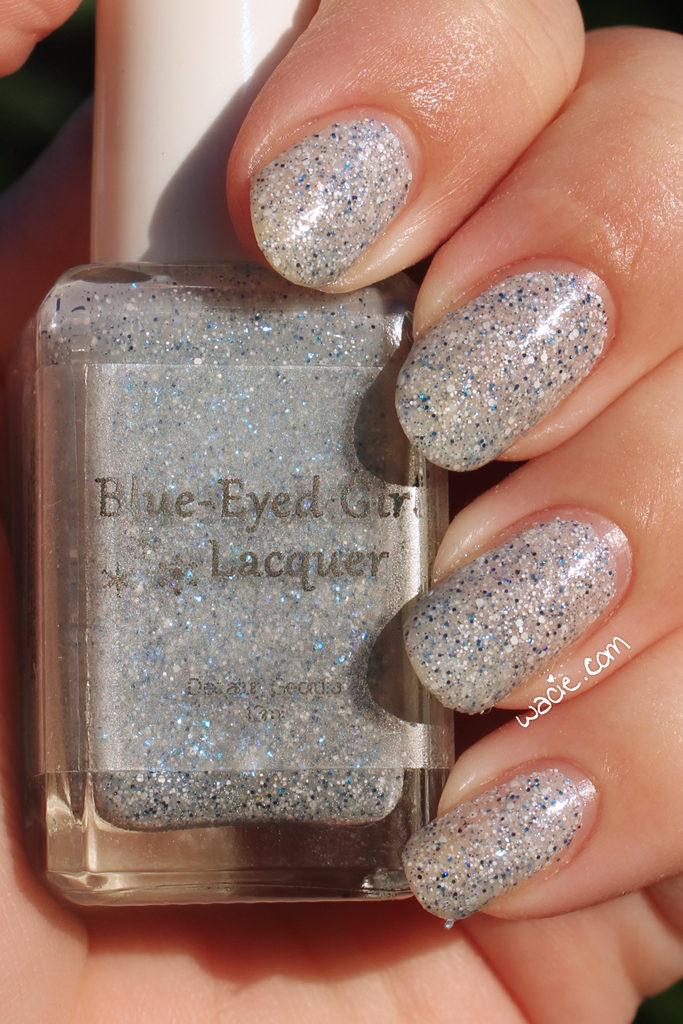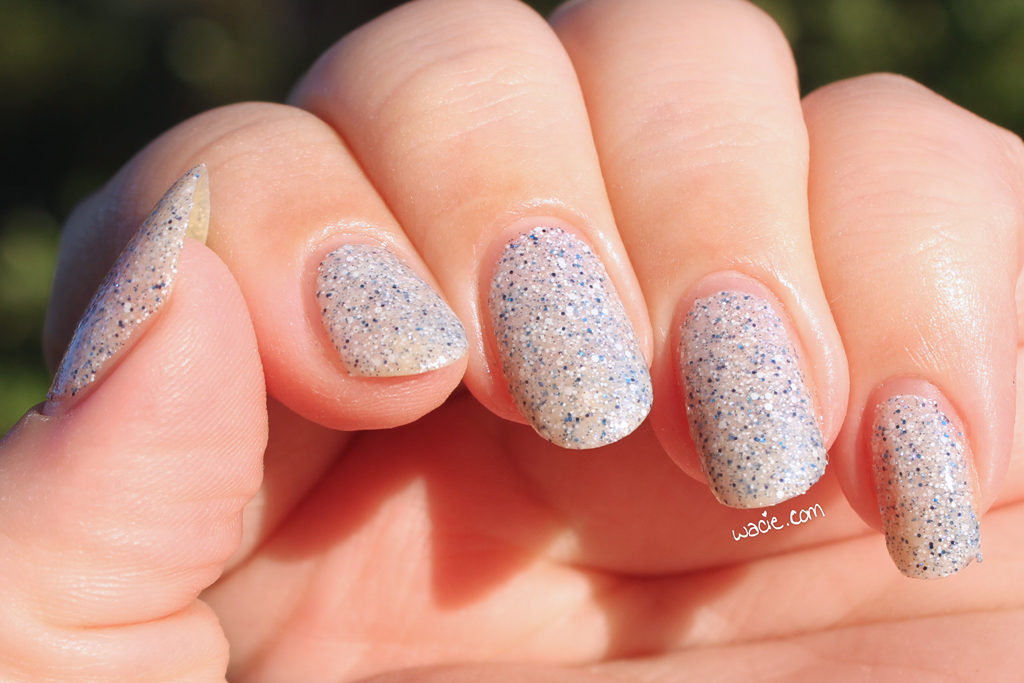 The Years Have Been Short has been discontinued by Blue-Eyed Girl Lacquer; other BEGL polishes are available in their online shop.
I bought this polish myself.