So my swatch this week is something I've been dying to wear since I got it. It goes by the name Is that a Technical Term, Jiggery Pokery? (and will henceforth be referred to Pokery); it's described by Blue-Eyed Girl Lacquers as "hot pink jelly base with silver, pink, and hot pink holo glitters". What's not to love? Then this happened:
So, on my freshly-clipped nubbins, I give you Pokery in what's left of its hot pink majesty. I'm wearing three coats with one coat of Seche Vite.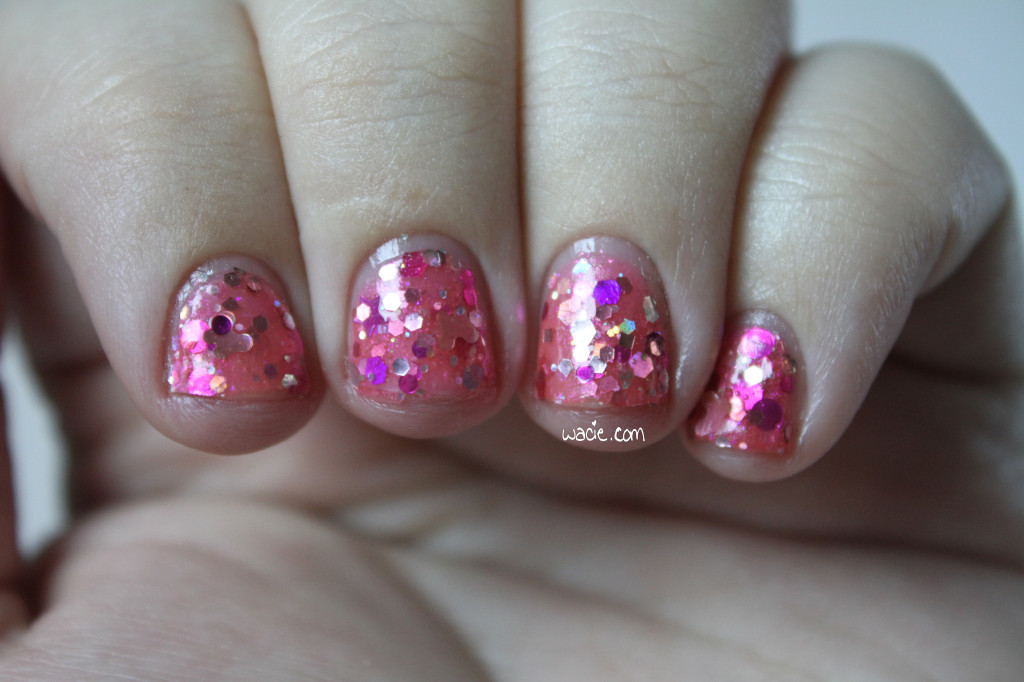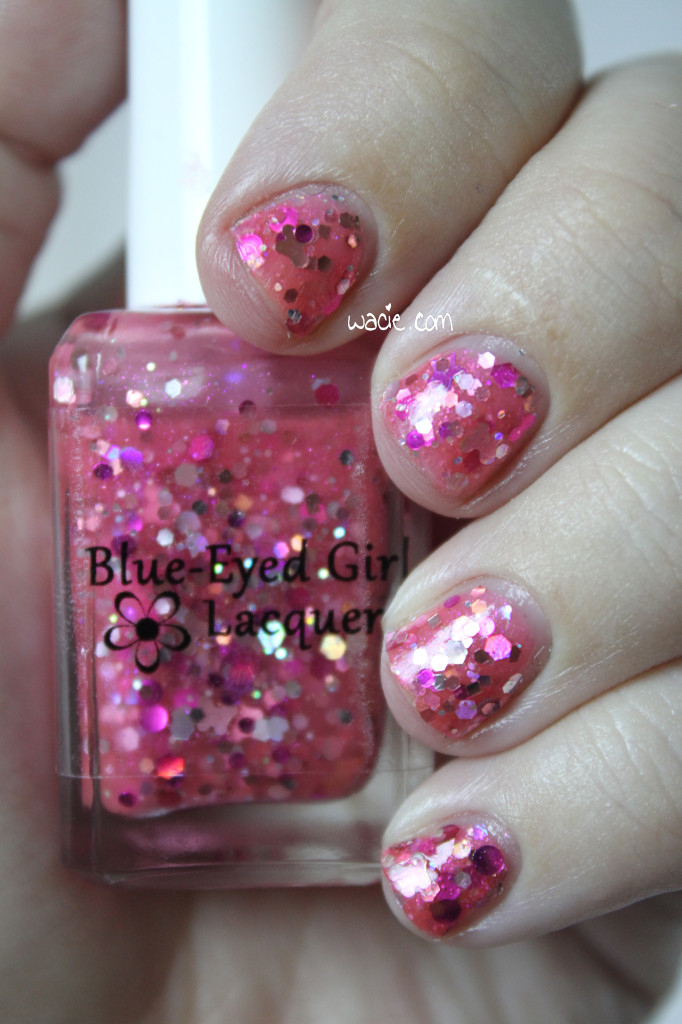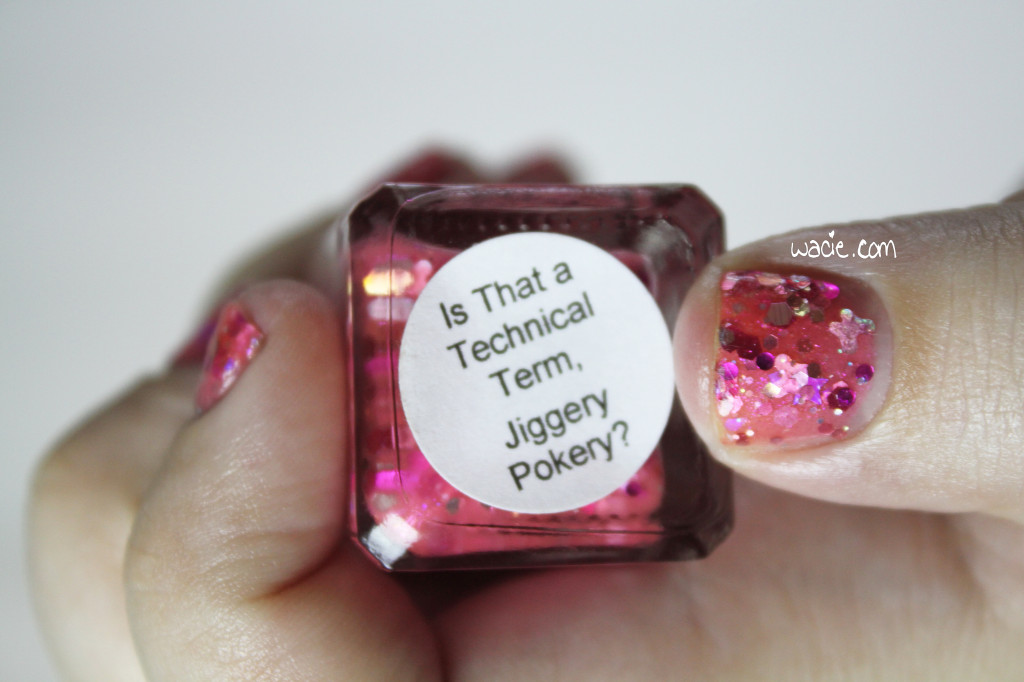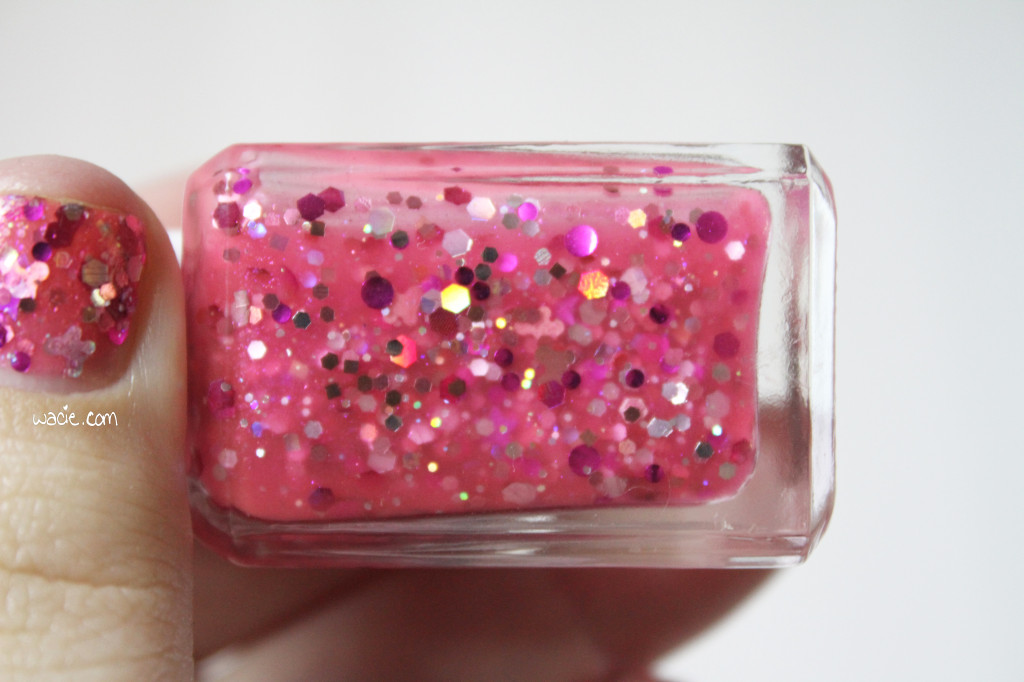 Pokery is probably my favorite BEGL offering thus far. Look at the plethora of glitters in here; there are so many I can't really even identify them all. I just know there are tons of butterflies, tons of stars, tons of shining silver hexes. It's magical. Even though the colors don't vary much, there's still a lot of glitter diversity with all the different finishes. No nail looks exactly the same, because no two nails have the same glitters on them. I love that.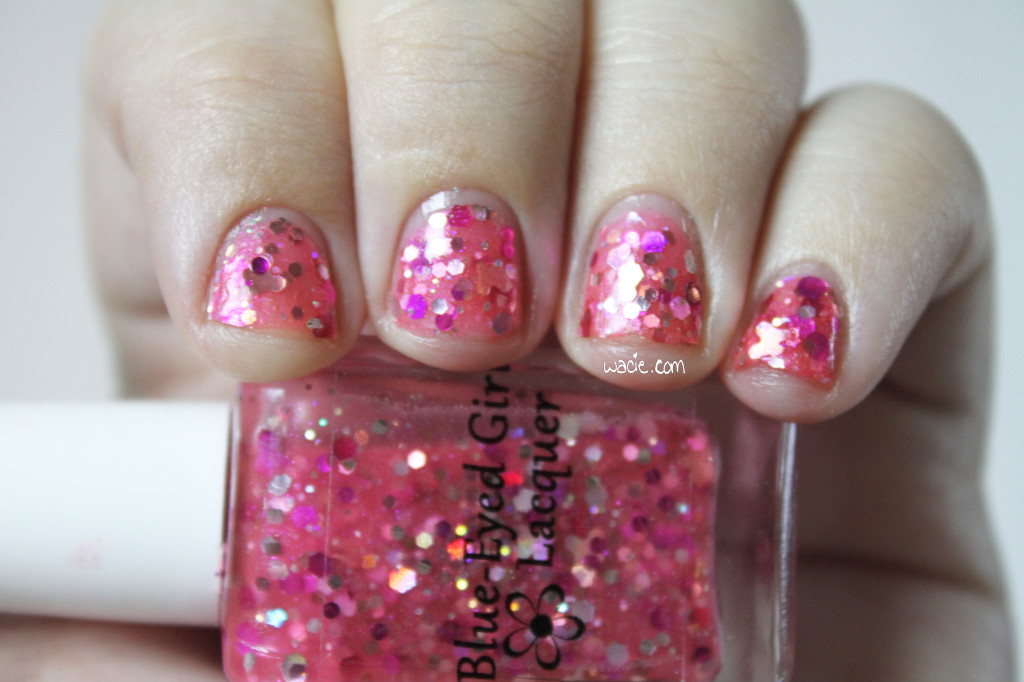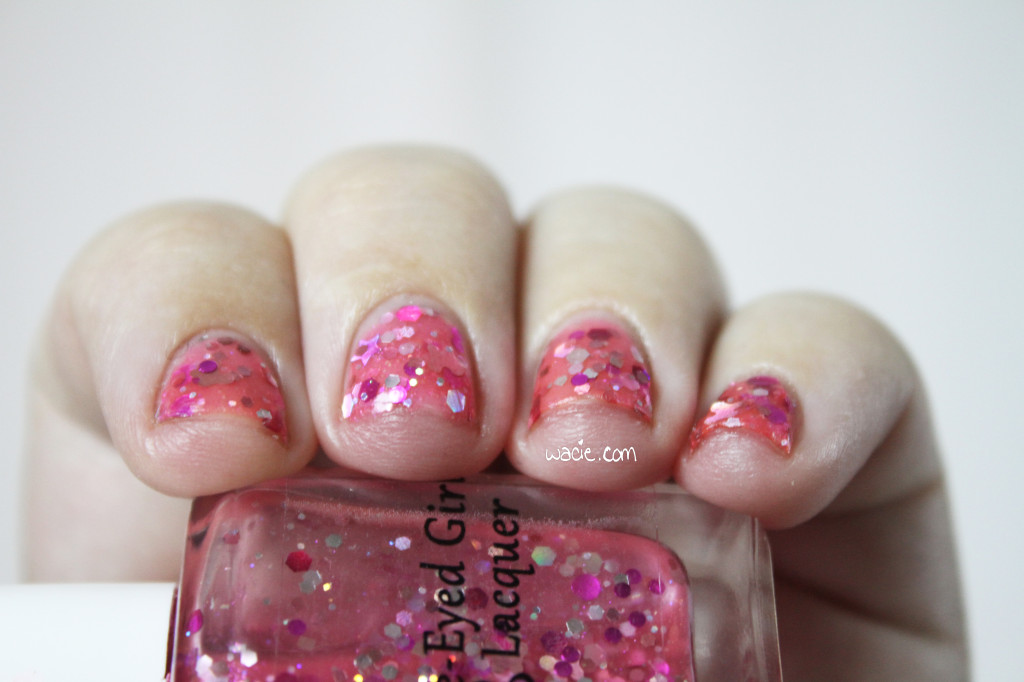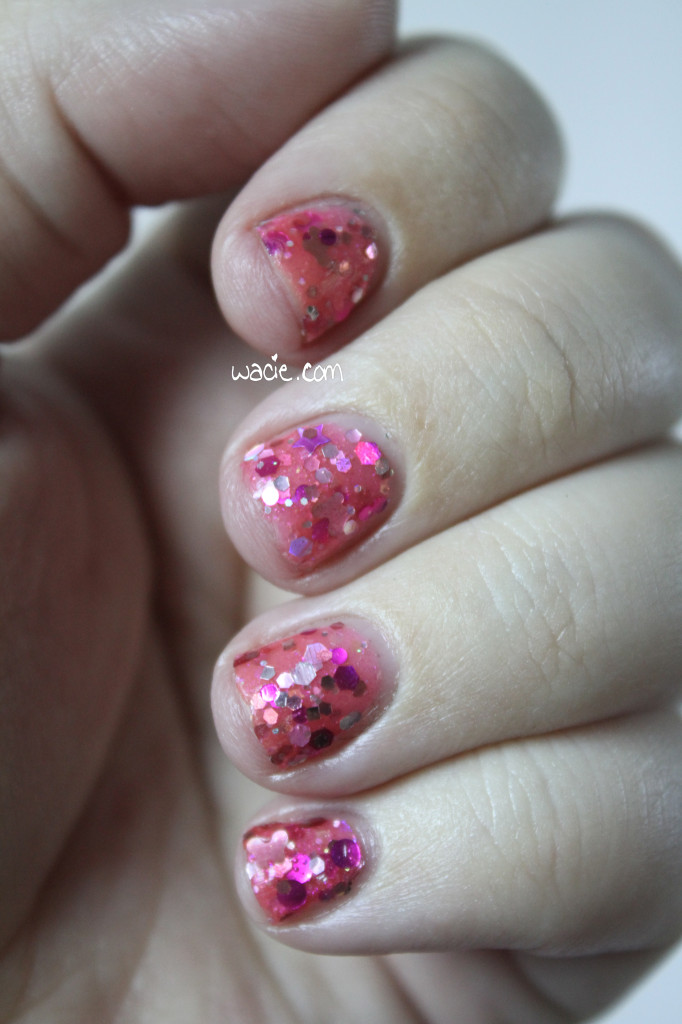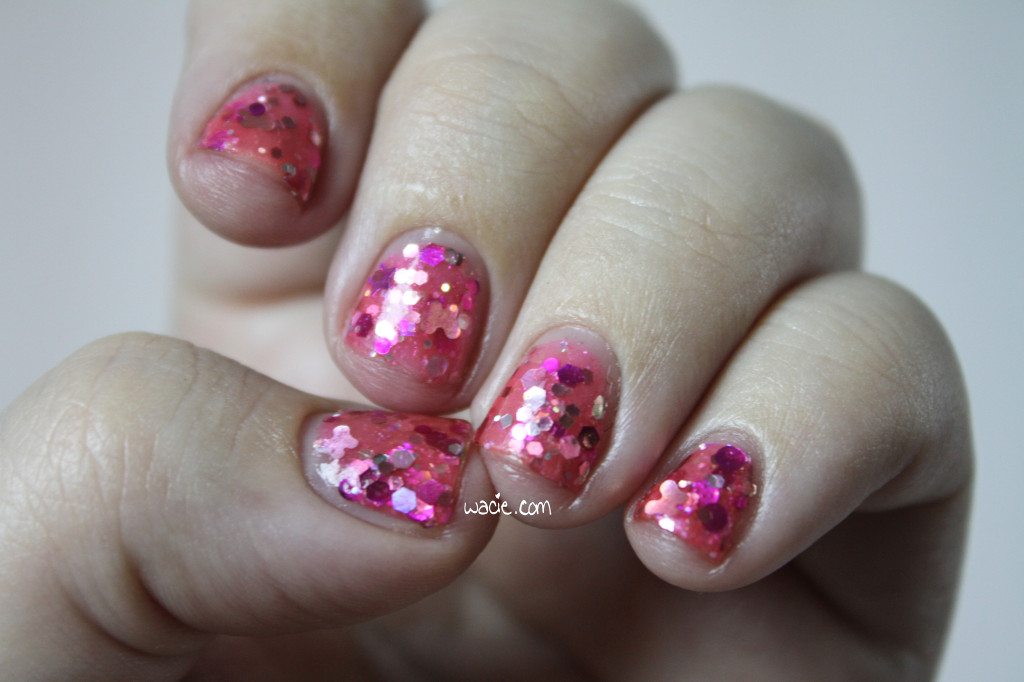 In the sun, you can see the glitter variety better. The pink jelly stands out less, and the glitter shapes more.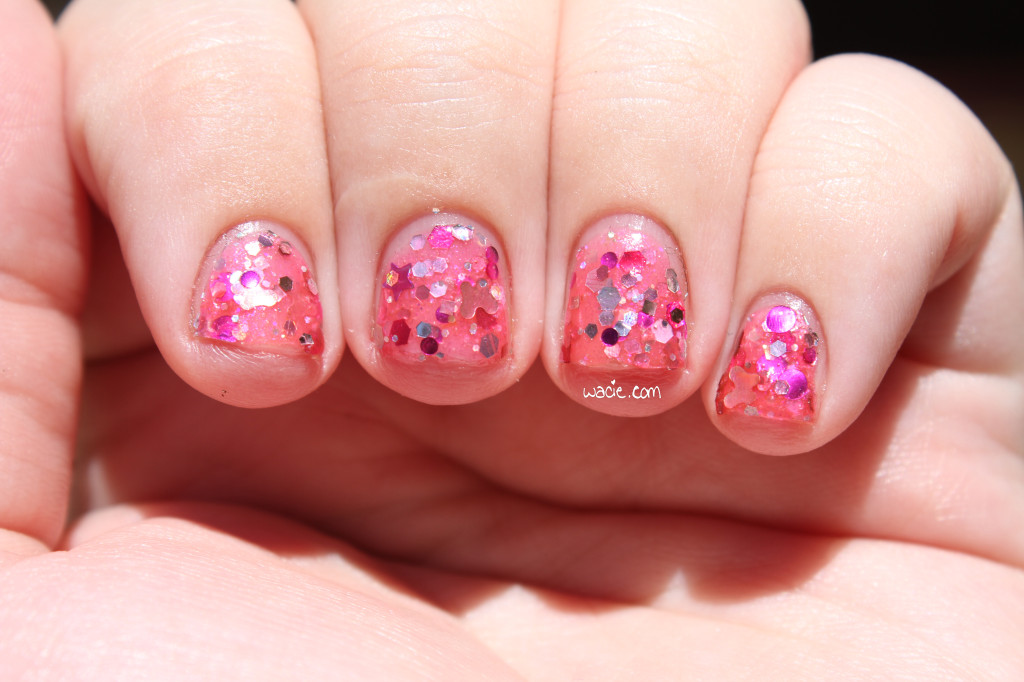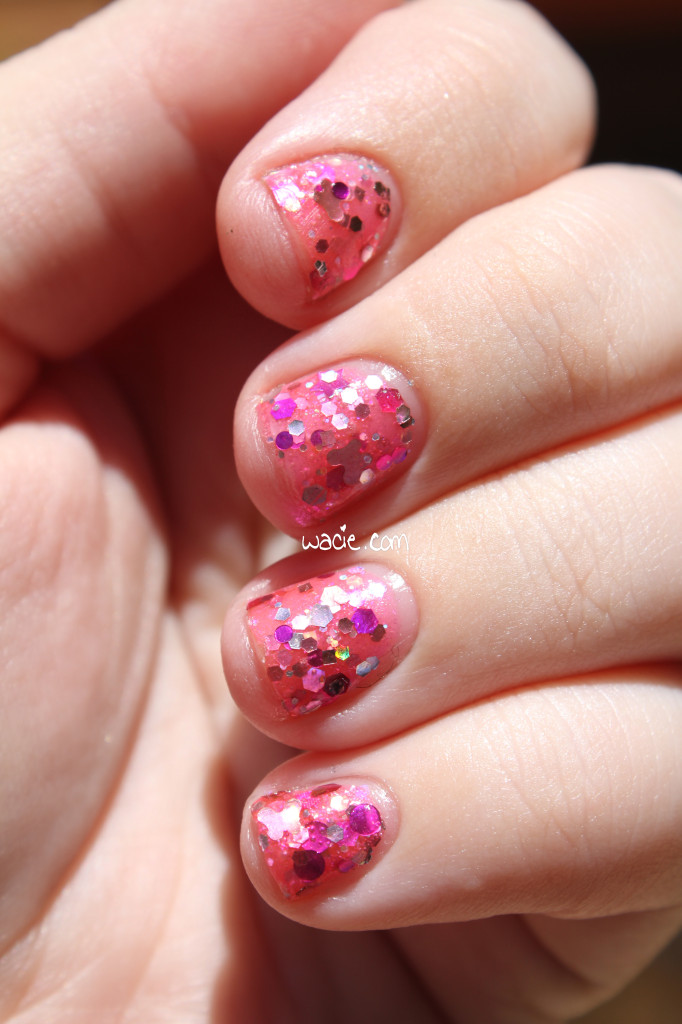 For now, Pokery isn't available from the BEGL store, but I heard a rumor it's coming back with a new Doctor Who collection in September. Definitely stay on the lookout for it, you need this.
I hate how short my nails are now. I still can't believe it just ripped off at the base like that. This is what my nails looked like when I was a biter, and it's not a look I care much for. They were the perfect length a day ago, and now they're this. Regardless of my nail length, I'm super excited to be wearing this polish. Nails will grow back, after all.