It's Swatch Sunday! Same rules as last time, we get two today because we had none last week. Lucky for you, they're two of my acquisitions from The Indie Shop Atlanta! This first swatch is Midnight in the Garden of Good and Evil from Bluebird Lacquer. I'm wearing three coats with one coat of Seche Vite.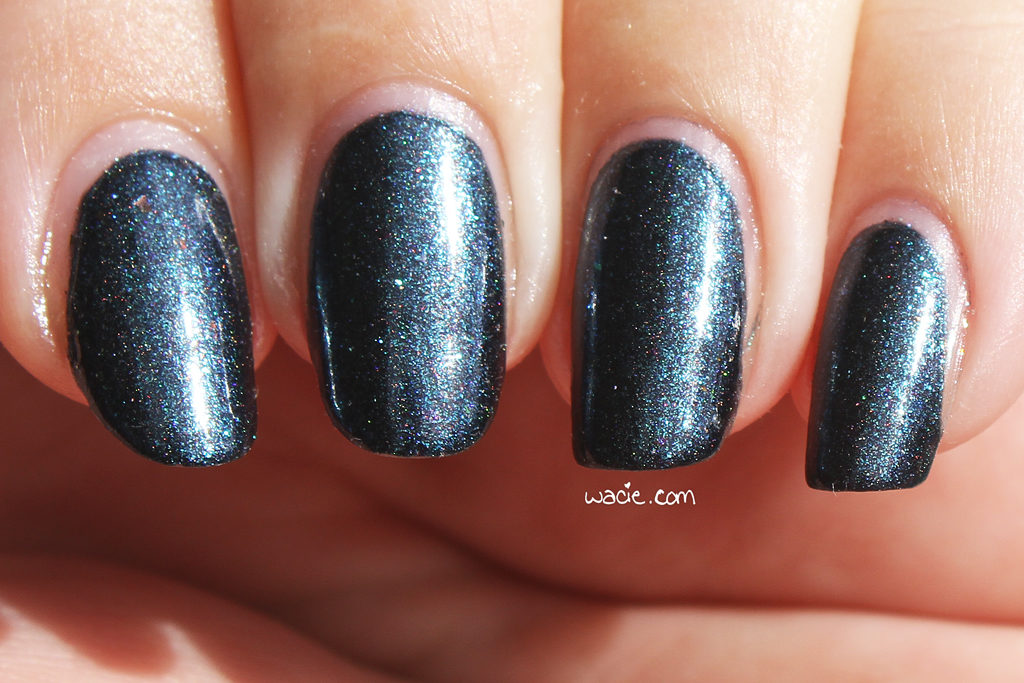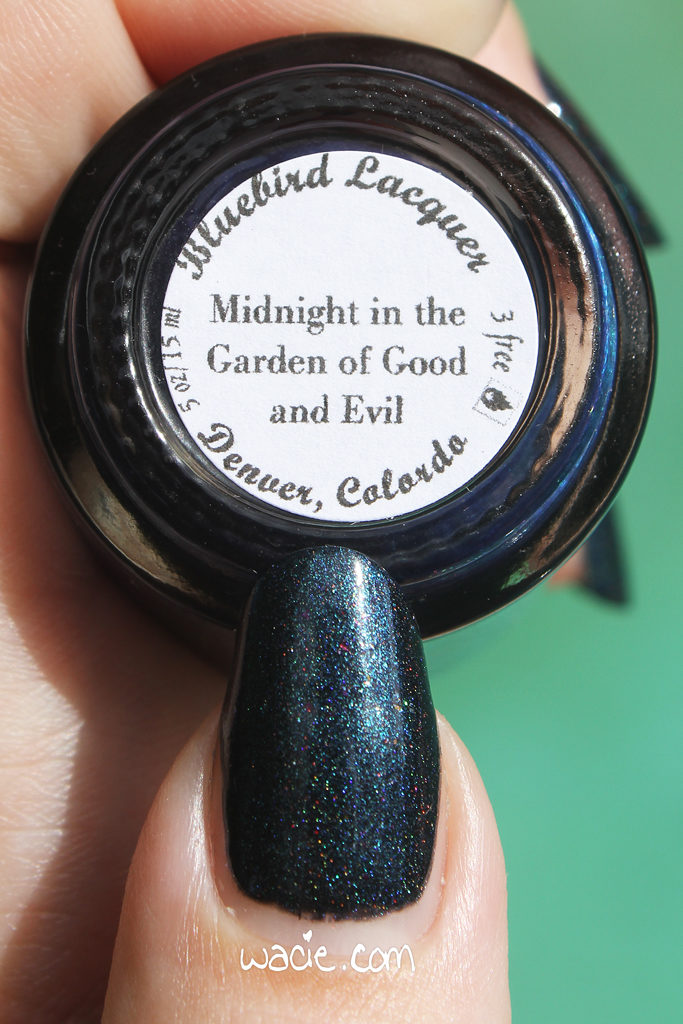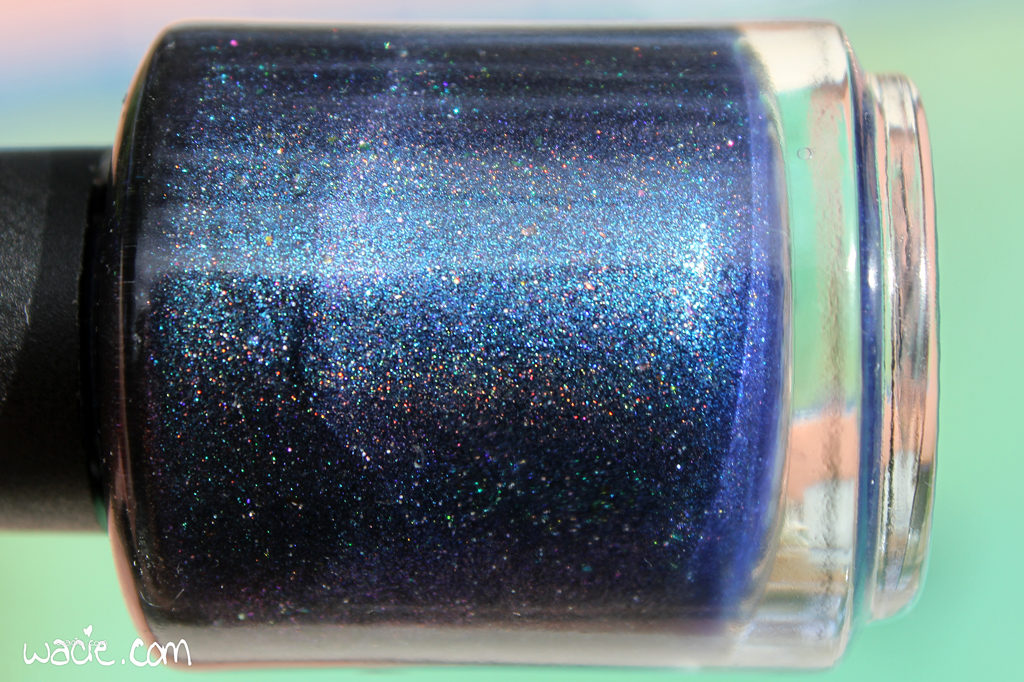 Midnight in the Garden of Good and Evil is a dark polish — I can't tell if it's a black or a navy — with blue-to-purple shifting shimmer, holo, and flakies. This polish has everything. Application was good; as you might expect, it was a little thin and streaky on the first coat, but everything evened out nicely. It dries with a somewhat glossy finish; I added top coat for shine and protection.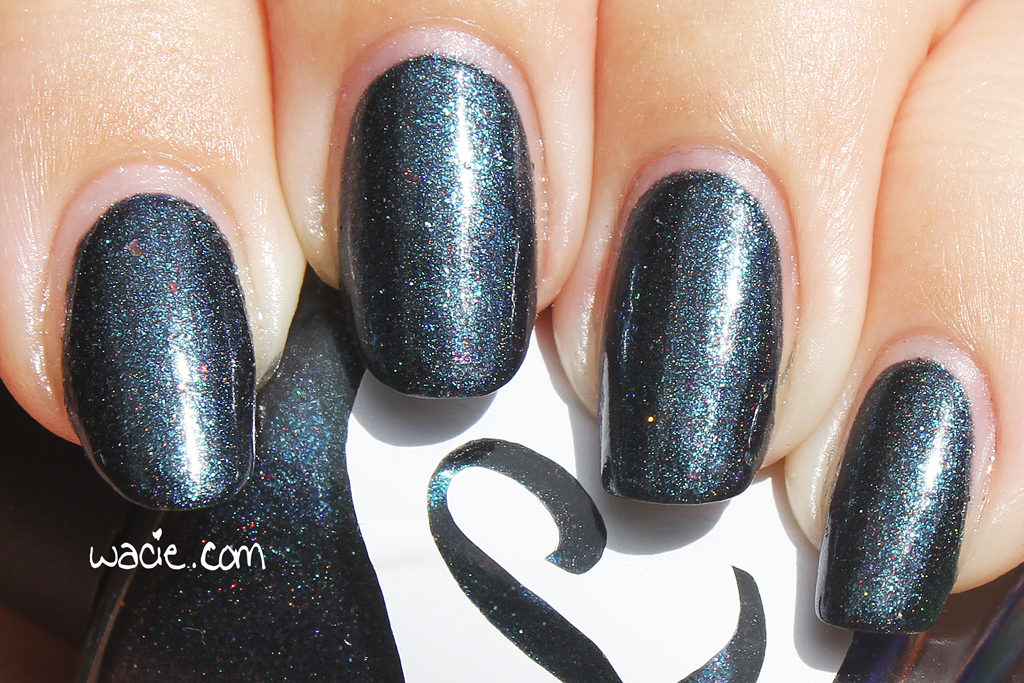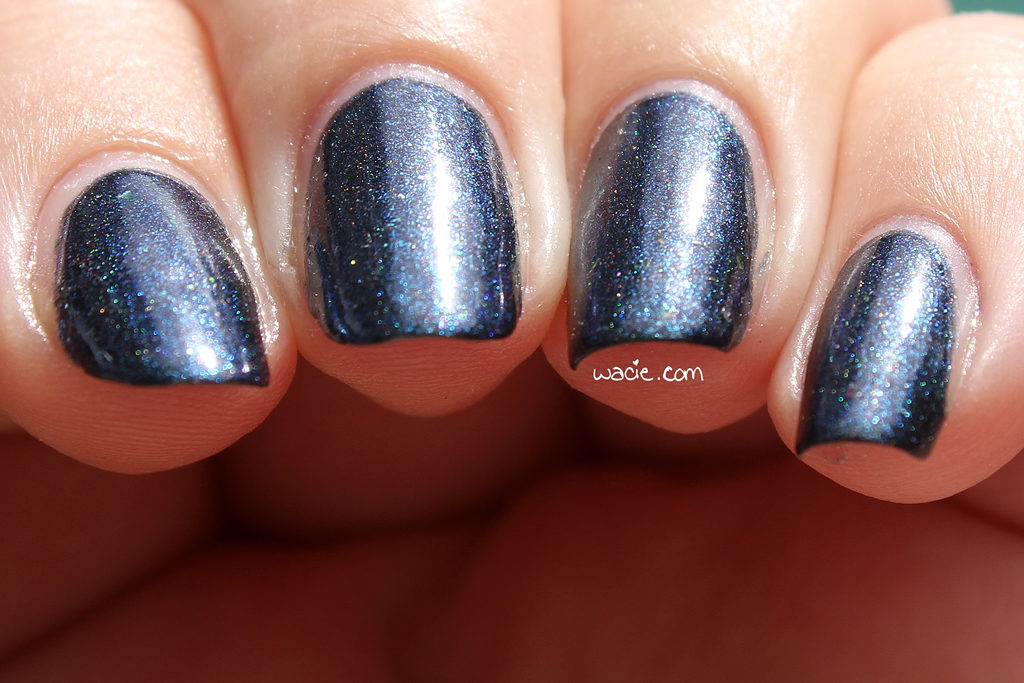 This is a polish I cannot help but love because there's so much going on in it. Dark and moody? Check. Icy blue shimmer? Check? Holo? Yes! Flakies? Okay sure! It's like a buffet of everything that makes nail polish amazing. I loved wearing this and cannot wait to put it on again.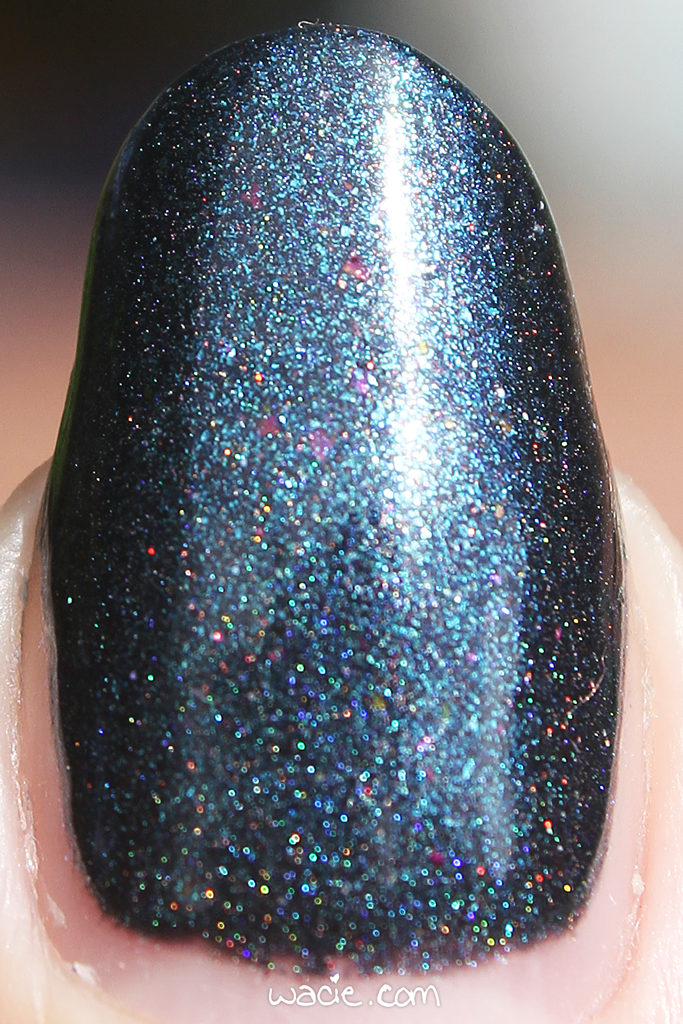 Midnight in the Garden of Good and Evil was an Indie Shop Atlanta exclusive and may not be for sale. Lucky for you, though, I happen to have an extra bottle! There was a mini in my VIP bag but I knew I wanted a full-size when I saw it, so I've got one of both. I'm thinking of doing a giveaway with it and some of the other dupes I got; should I give them away one bottle at a time, or do the whole lot?
Other Bluebird Lacquers are sold on their website, though as of this writing, their shop is temporarily closed.
I bought this polish myself.