It's Sunday, time for swatches! I'm trying out a new-to-me brand called Smokey Mountain Lacquers. It's my first from them; it came in a Beauty Quartet Box from February 2015. It's about time, right? This is Pleasure in Your Base; I'm wearing three coats with one coat of Seche Vite. Also, another disclaimer today: I broke the ring finger nail and tried to cover up the torn polish. It was a lot more convincing in person, I swear. Sorry about that.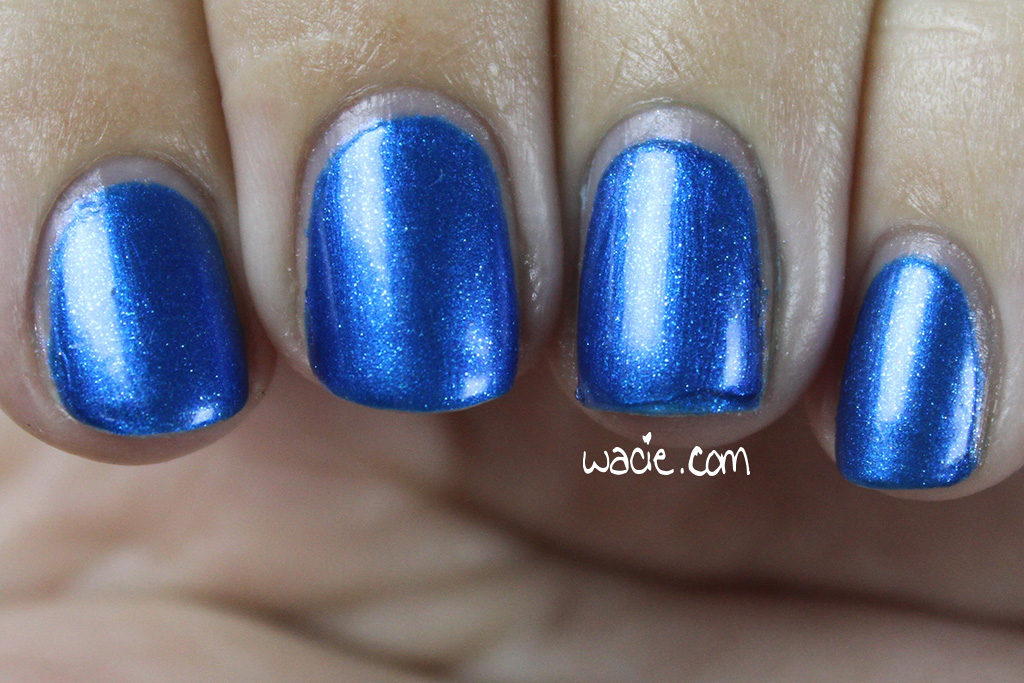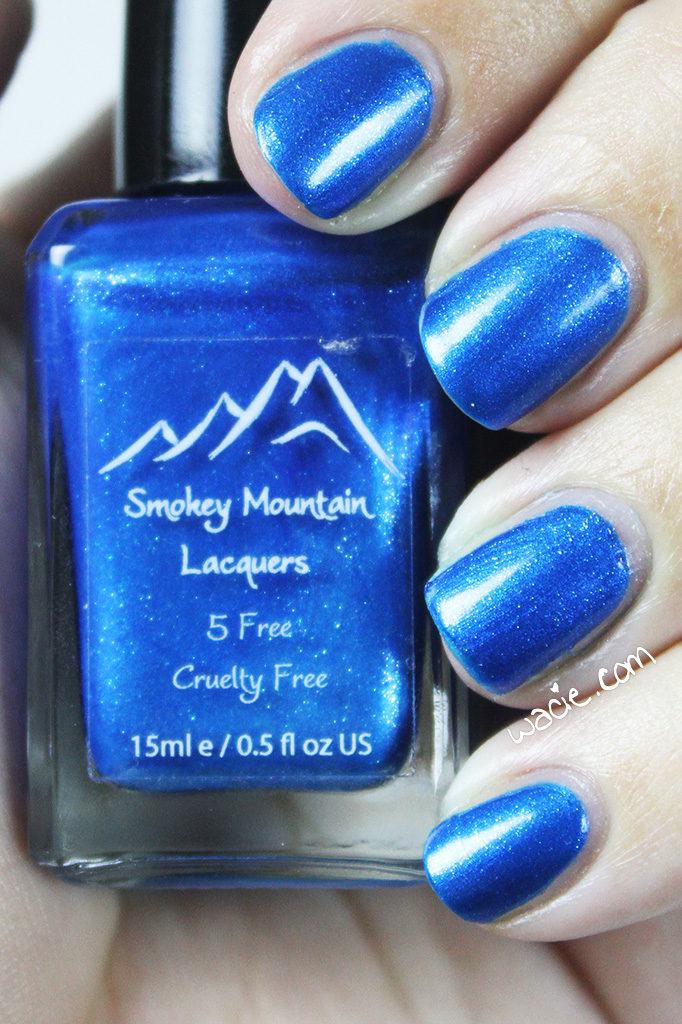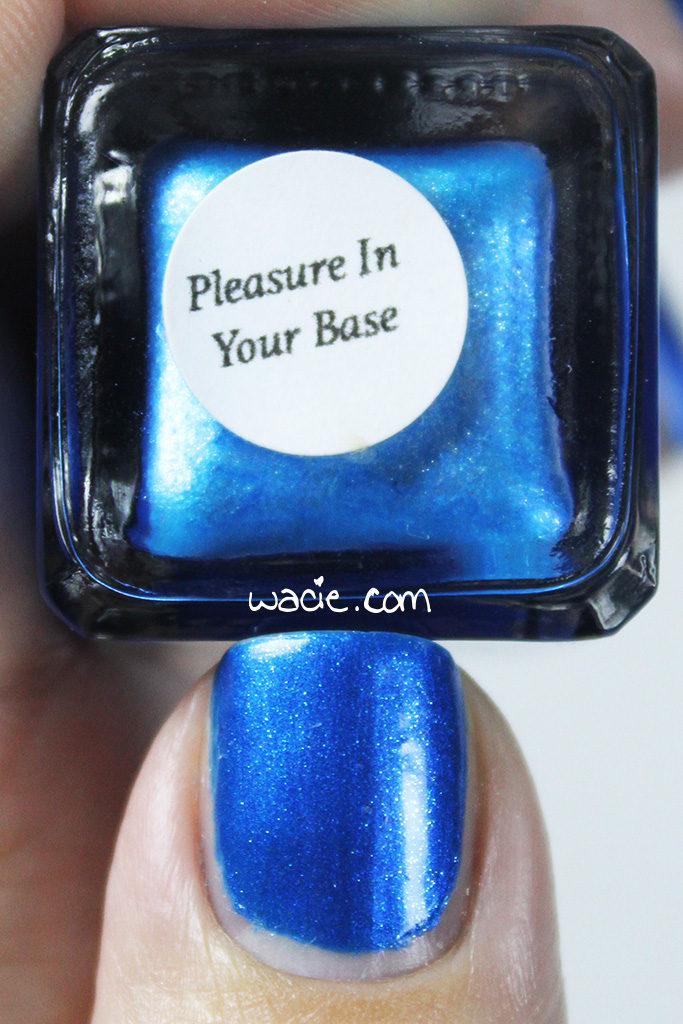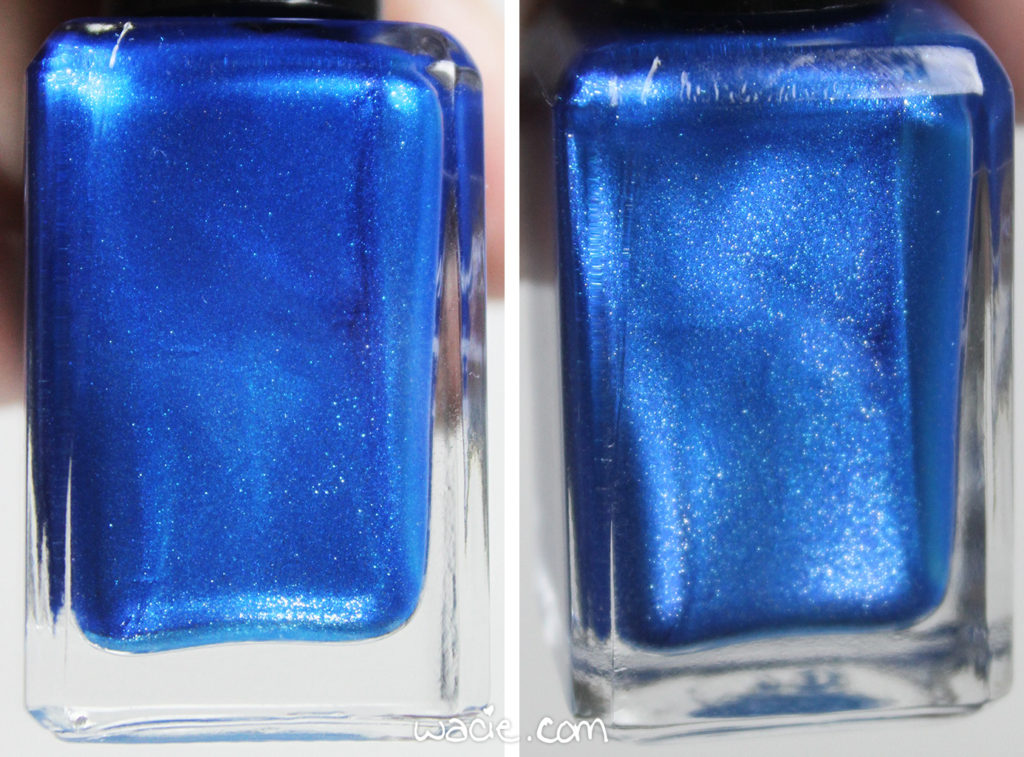 Pleasure in Your Base is a royal blue polish with a silver shimmer. Application was good; the product consistency was smooth and easy to control. The first coat was thin; the second gave full opacity. The shimmers in my bottle sank to the bottom, but giving it a good shake helps it come back together. The polish dries with a semi-glossy finish. I used top coat for extra shine.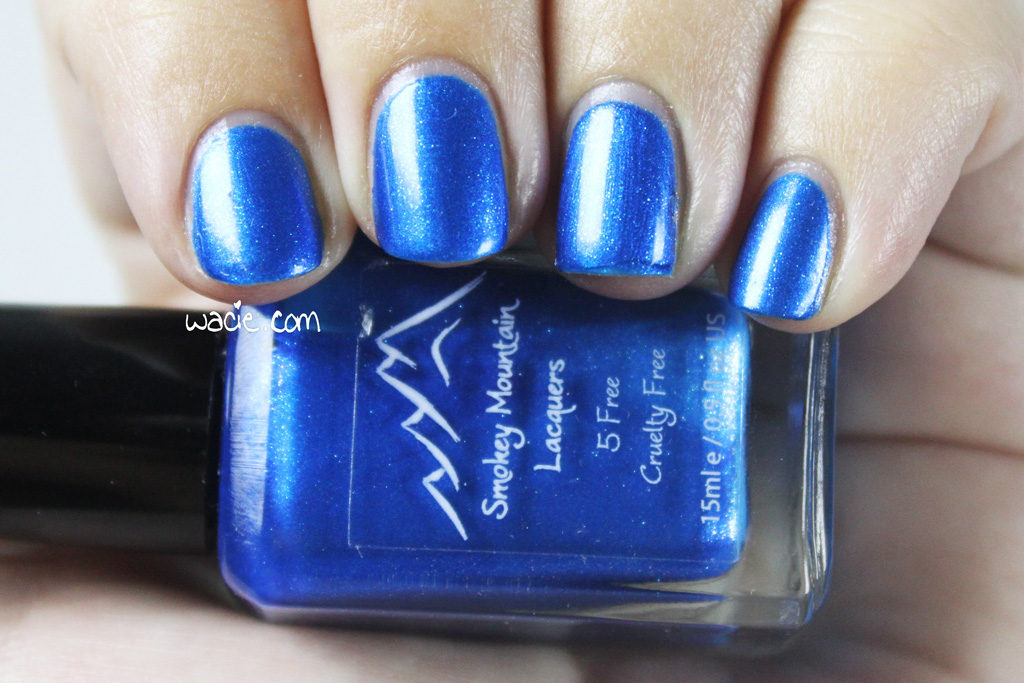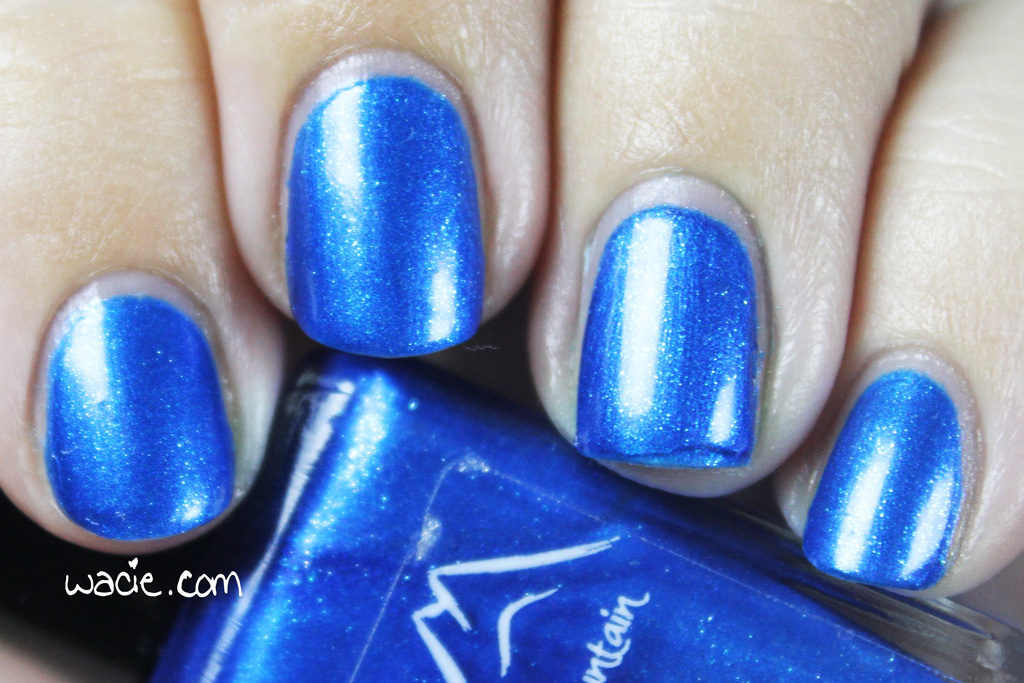 At first, I didn't really care for this polish, because it wasn't what I expected from an indie maker. It's like the same deep shimmery blue every mainstream maker has in their collection. The silver shimmers do add something unique, but it didn't seem as special as an indie polish should have felt. Now that I'm wearing it, I can appreciate it for what it is: a handmade product from a small business. It may not be the most unique polish, but it's still pretty. Indie or mainstream, everyone should have a blue like this in their collection.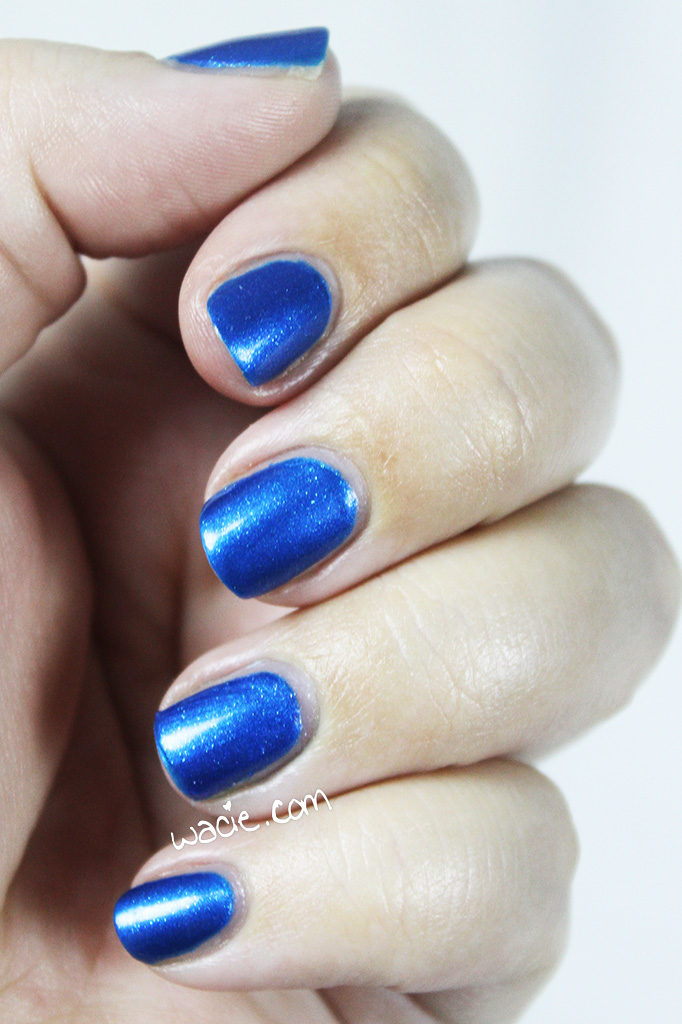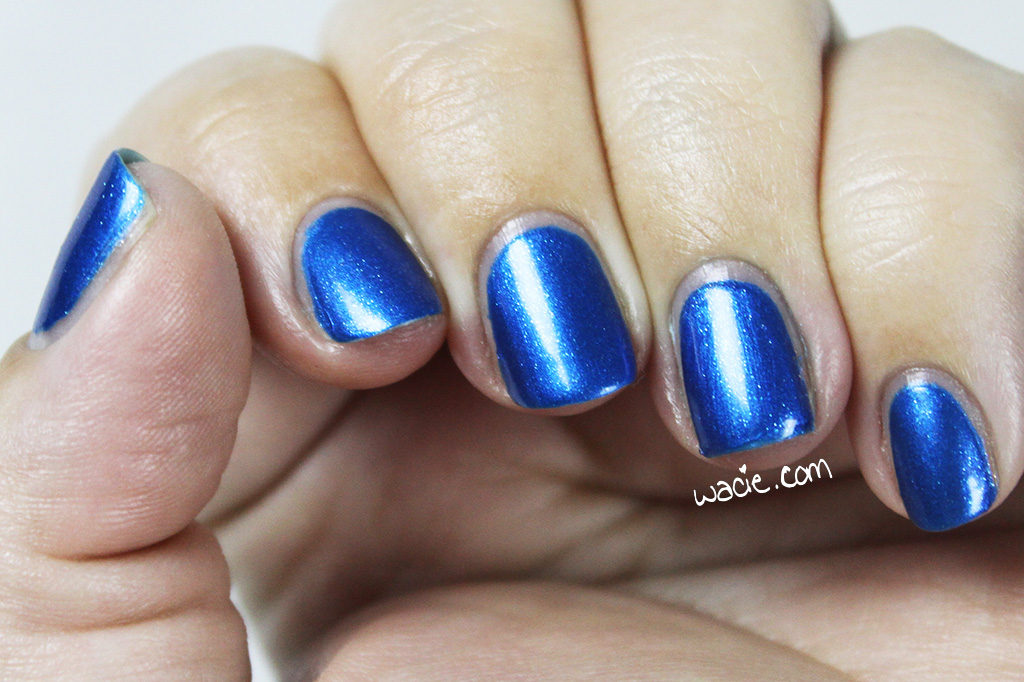 In direct sunlight, the silver shimmers get washed out, but the blue shimmer comes alive. It really does have a glow.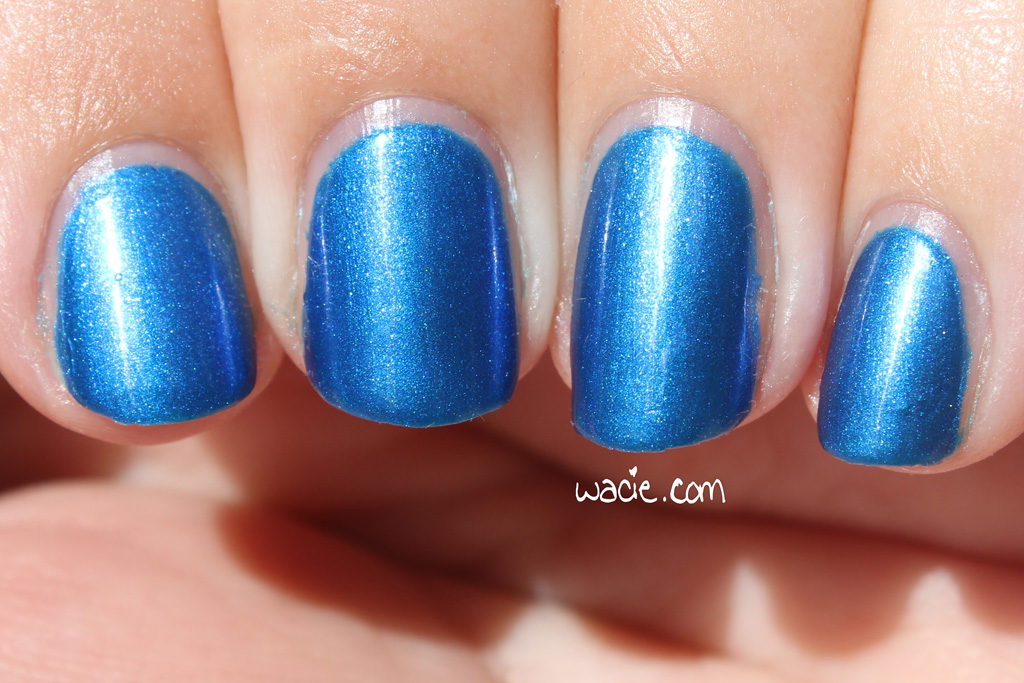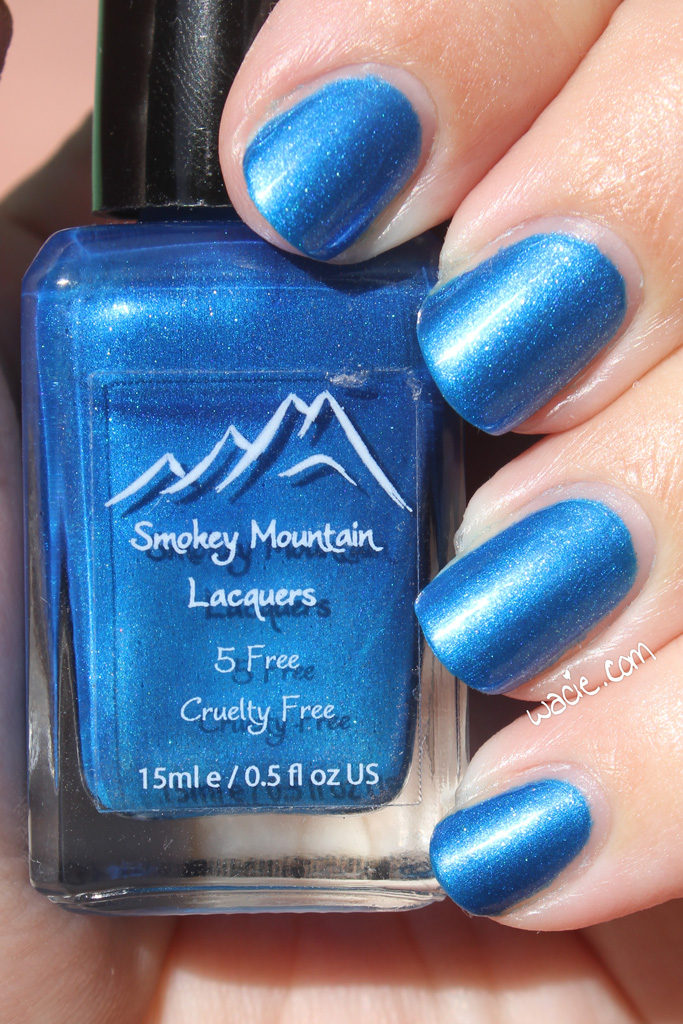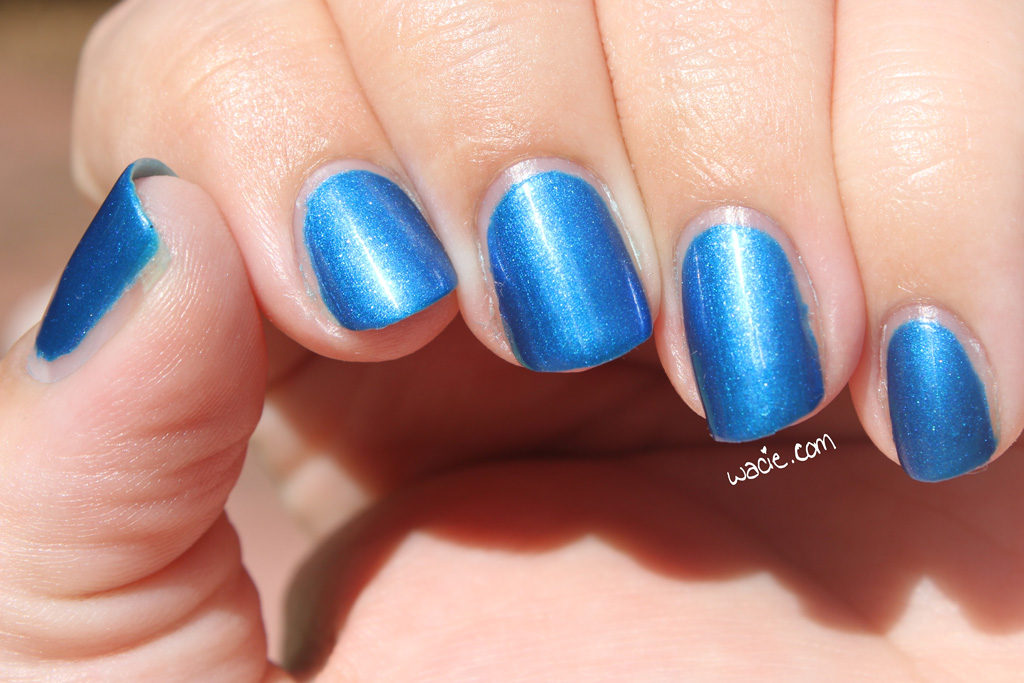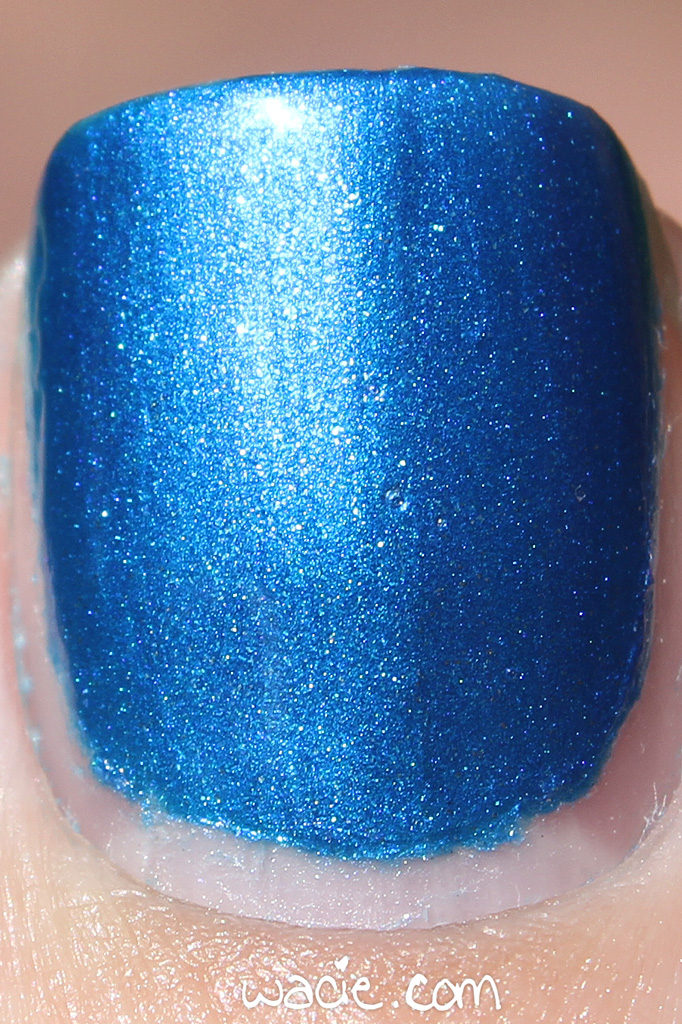 Pleasure in Your Base was a Beauty Quartet Box exclusive and is no longer for sale. The Beauty Quartet Box is now the Magic 8 Box, available from Philly Loves Lacquer. Other Smokey Mountain Lacquers are available from their online shop.
I bought this polish myself.