Who loves skincare products? I do! I love trying new things as well. I was given the chance to review Derma E's Hydrating Day and Night Creams, as well as showcase their new package design. I've heard so many good things about Derma E, and I'm excited for this chance to try them out. For six days, I replaced my regular moisturizers with these, and so far, I like what I'm seeing.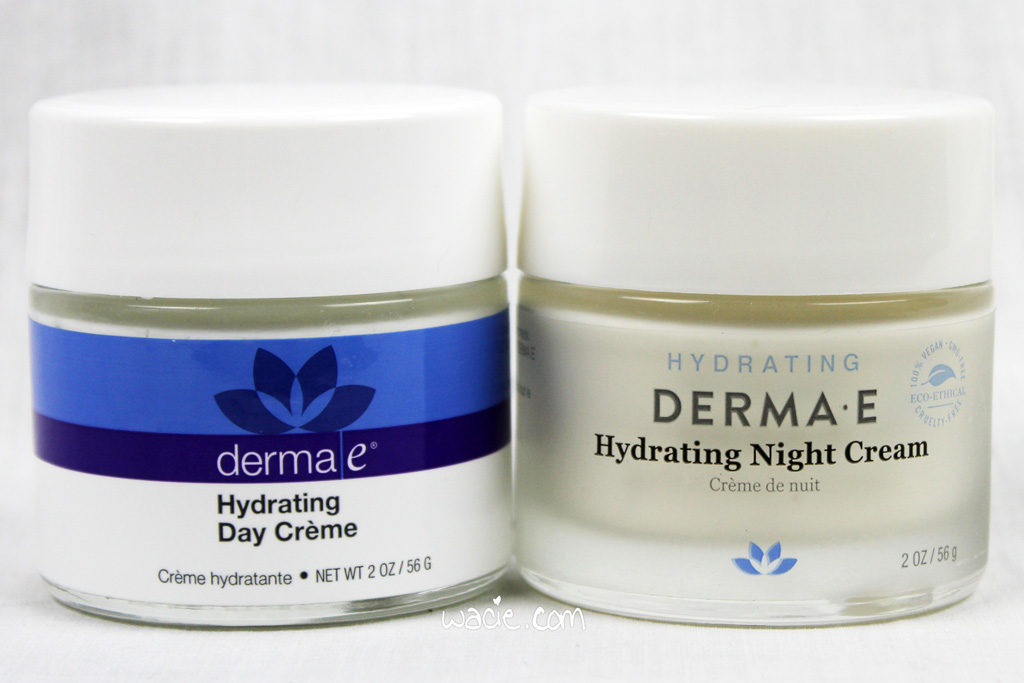 I was given these products by Brandbacker and Derma E. My opinons are my own and are not swayed by free stuff.
Let's talk first about the brand and their products. I'm excited to see these creams are free of parabens, phthalates, sodium lauryl sulfate, petrolatum, mineral oil, artificial colors, gluten, soy, and GMOs. They are also cruelty-free and 100% vegan. I love seeing long lists of what's not in the product (even when some of them are givens). The products were not reformulated during the package redesign. Derma E's hydrating products are for normal to dry skin. Here are the Cosdna entries for the day and night creams.
The Hydrating Day Creme is up first. The product consistency is pretty light for a cream, just a bit heavier than a lotion. I'm definitely more on the oily side, so I was pretty hesitant to try this on my actual face. I'm happy to report, though, that I didn't have any adverse reactions. It doesn't leave me any more oily through the day as my regular moisturizer. It also has a lovely scent; the box says plumeria flower, I just know it smells like Hawaii.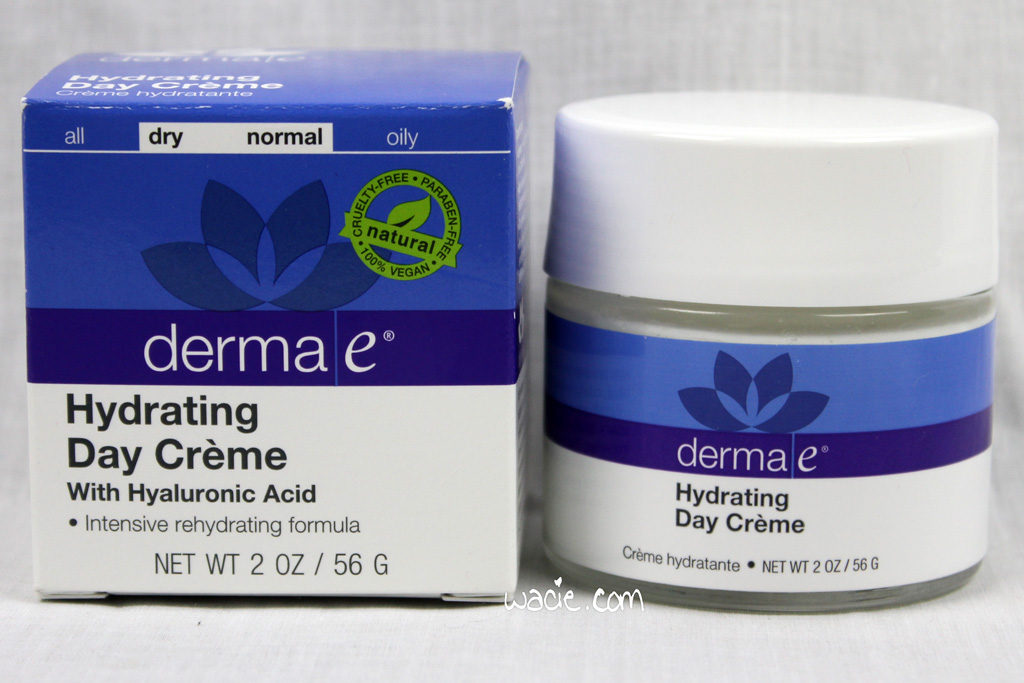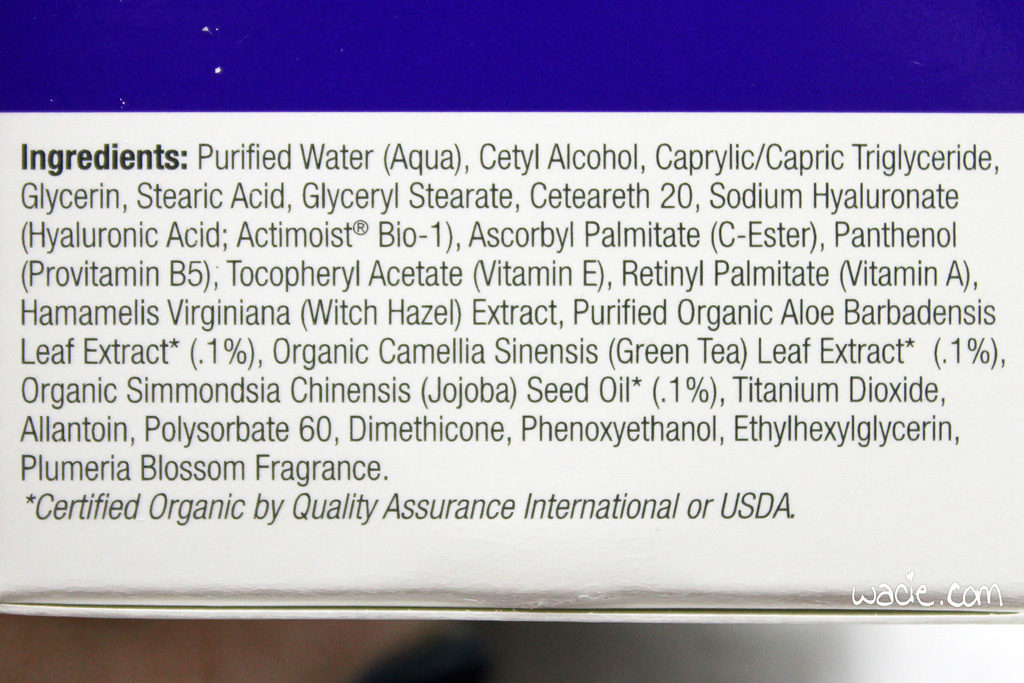 One thing, though, is I'm not sure this product contains any sun protection. It doesn't explicitly say it on the box, and it wasn't until I was examining the ingredients list that I noticed it does contain some titanium dioxide, which is used in most physical sunscreens. Of course, this is also used for pigmentation, and as it's also in the night cream, it's likely being used for that purpose instead. Additional sun protection is recommended.
Here's the night cream in all its newly redesigned glory! The formula here is a bit richer than that of the day cream, but doesn't feel thick or goopy. Like with the day cream, I didn't experience oilier-than-normal conditions in the morning. The scent is different from the day cream, but it's still pleasant.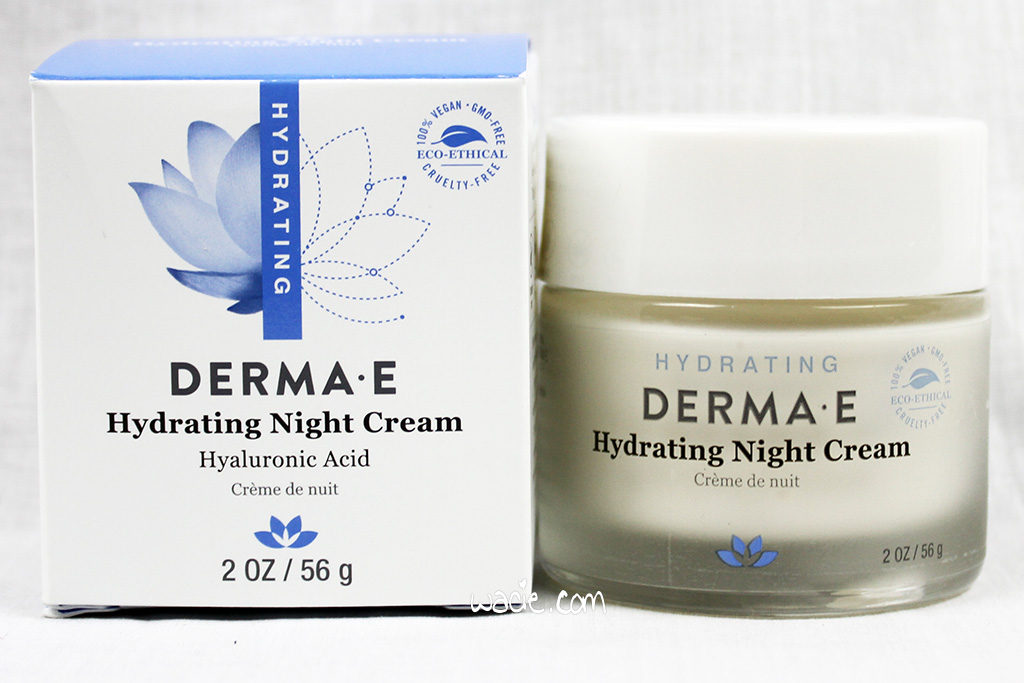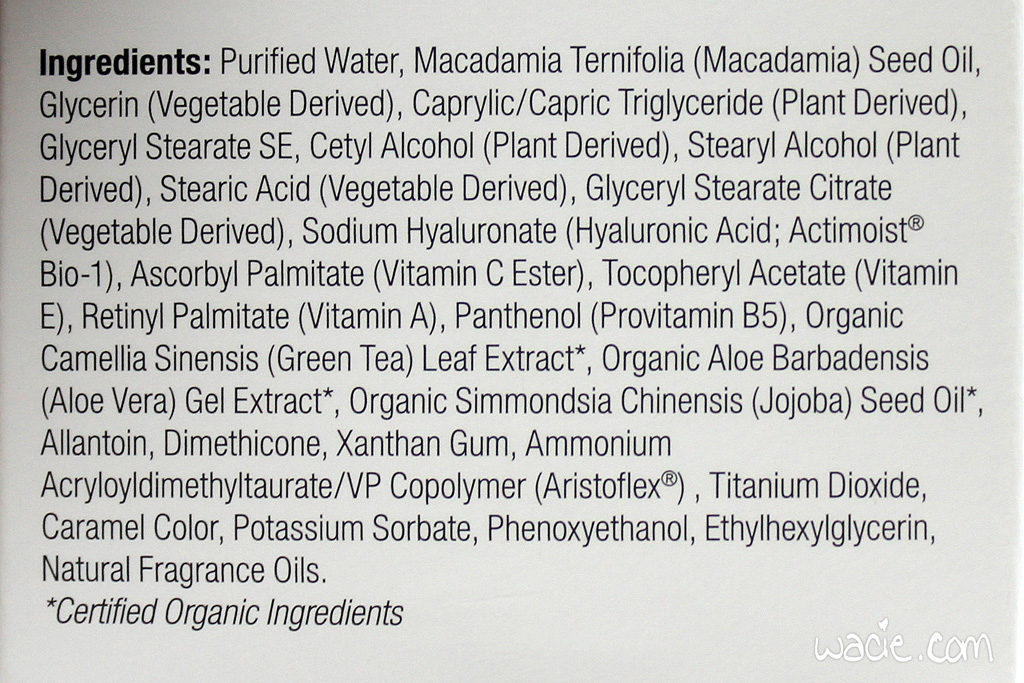 What do you guys think about the new packaging? I really like it. I thought the old one was nice, but this new one is really sophisticated-looking. I like being able to see the product through the label, and I like the look of the matte label. It's a really nice jar to have displayed on my vanity table.
Overall, I like these creams, they've performed very well in the past six days I've used them. However, I do not feel like they're for me. They're definitely perfect for someone with normal to dry skin, they deliver a lot of moisture and softness. As someone who's still trying to master the art of oil control, I'm sorry to say it, they're just not what I need. However, I am very likely to try any oily skin products Derma E offer, because I have loved using these two creams. I'll probably also use these on the regular when I run out of my usual products.
Both the day and night creams sell for $29.50 each. While the newly redesigned packaging did officially launch in September, it will be rolling out with all products in March 2017. You can find Derma E products in Ulta, Target, CVS, and Walgreens, among others.
I was given these products by Brandbacker and Derma E. My opinons are my own and are not swayed by free stuff.