Welcome back! It's a little late, but here's the Empties Roundup for July 2016! I don't think it's as impressive as last month's post, but I'm excited anyway. Let's get started!
Toni & Guy Cleanse Dry Shampoo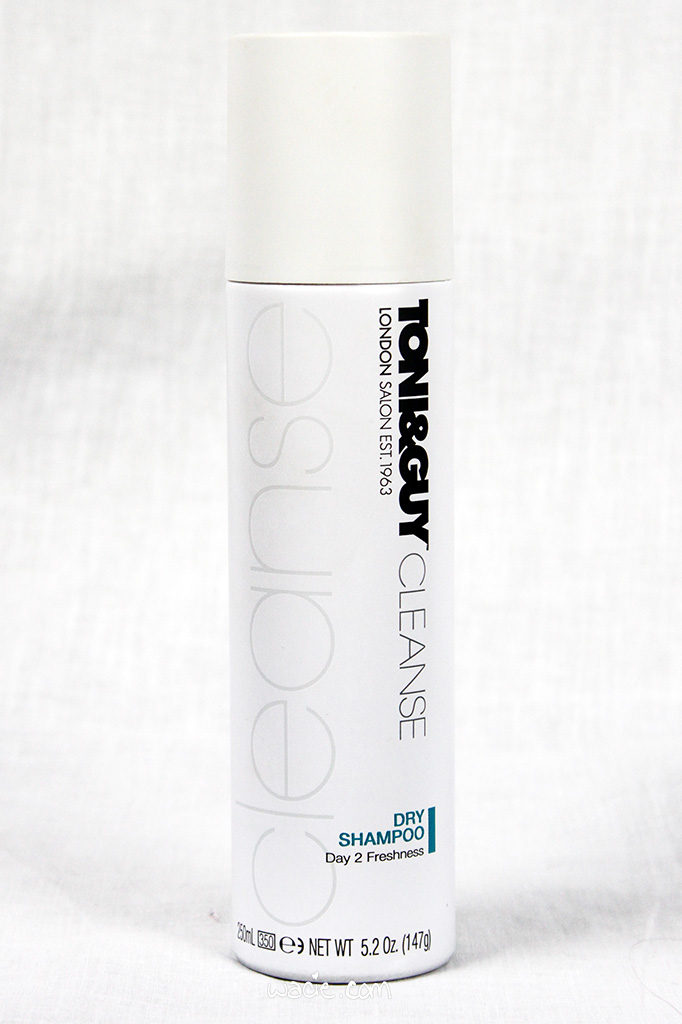 So I am super lazy and I hate washing my hair. Even though I love the way it looks after I wash it — my curls and waves are never as happy as they are after a good shampoo — I put off washing as long as I can stand it because I hate doing it. suffice it to say, I use a lot of this stuff. This is my first time with this particular product, but I really liked it. It didn't leave a lot of white powdery residue like a lot of dry shampoos do, and it was pretty affordable. It didn't absorb oil as much as I would have liked it to, but I'd buy it again. It's not the worst I've ever used.
Bath and Body Works Waikiki Shower Gel and Lotion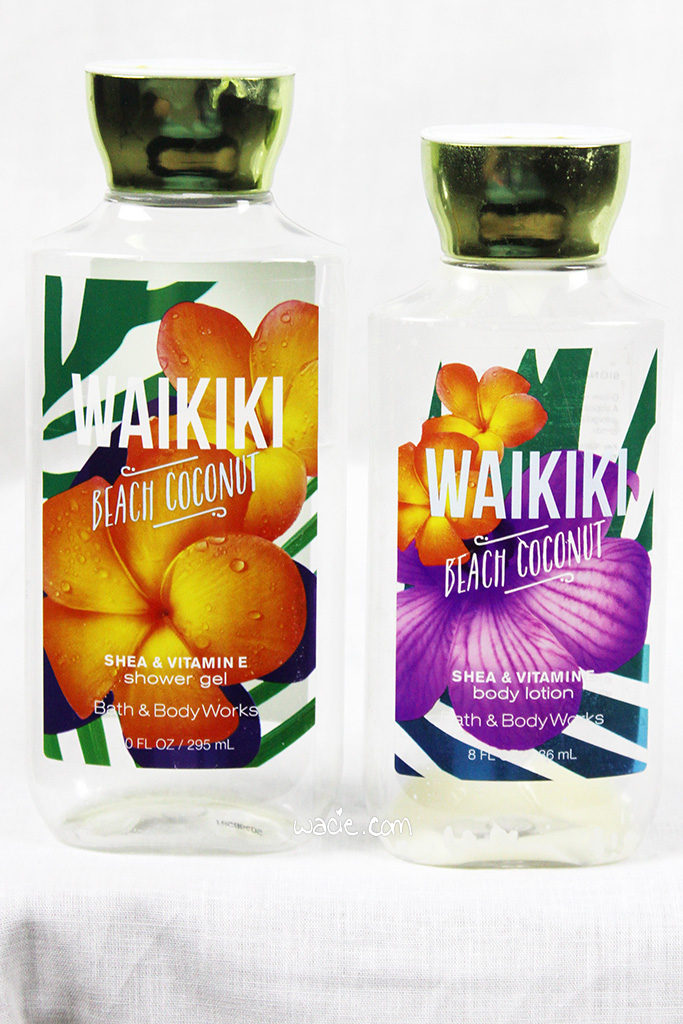 I ran out of these at about the same time, and that never happens for me. Why do Bath and Body Works make their shower gel bottles so large but the lotions so small? Usually I run out of the lotion when the shower gel is still half full. Complaint aside, this scent was really nice. It's fruity, floral, and tropical, the way you'd expect a Hawaiian-inspired scent to smell.
(Seed) Grapeseed Enriched Healthy Hand Cream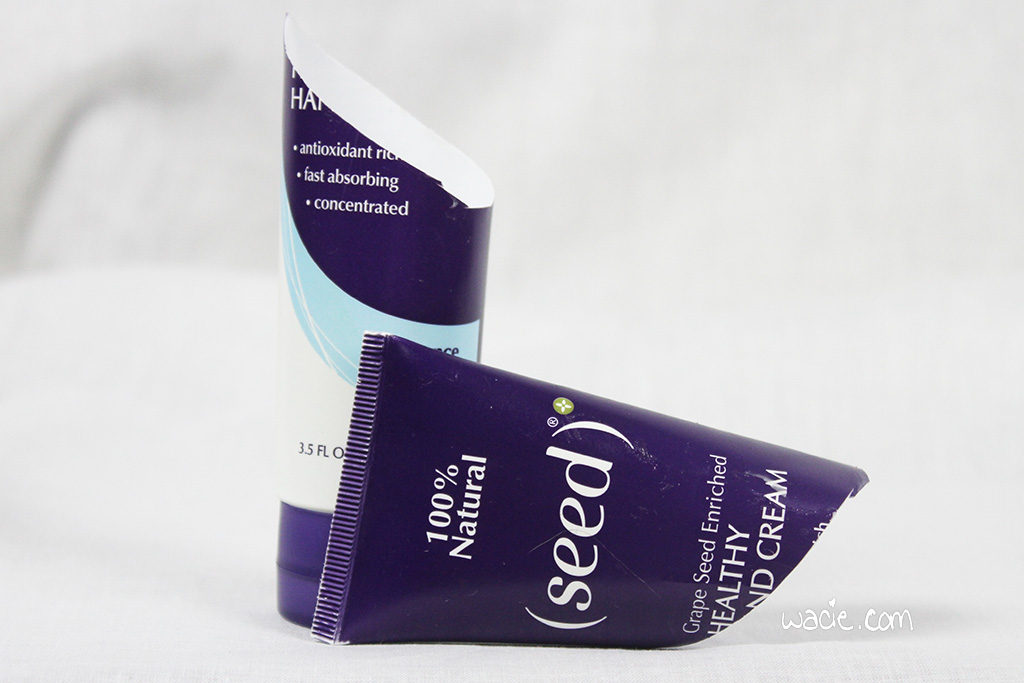 I actually won this in a giveaway from Polish Galore! It actually was a really nice hand cream. It was fragrance-free and formulated without parabens, phthlates, petrochemicals, and common allergens, and is cruelty-free. The product is quality, but even the effort they make to keep bad ingredients out makes me want to get another tube. It's very moisturizing, but still a bit light; I'll still need something heavier after I'm done washing dishes.
Lancôme La Base Pro Primer (Sample)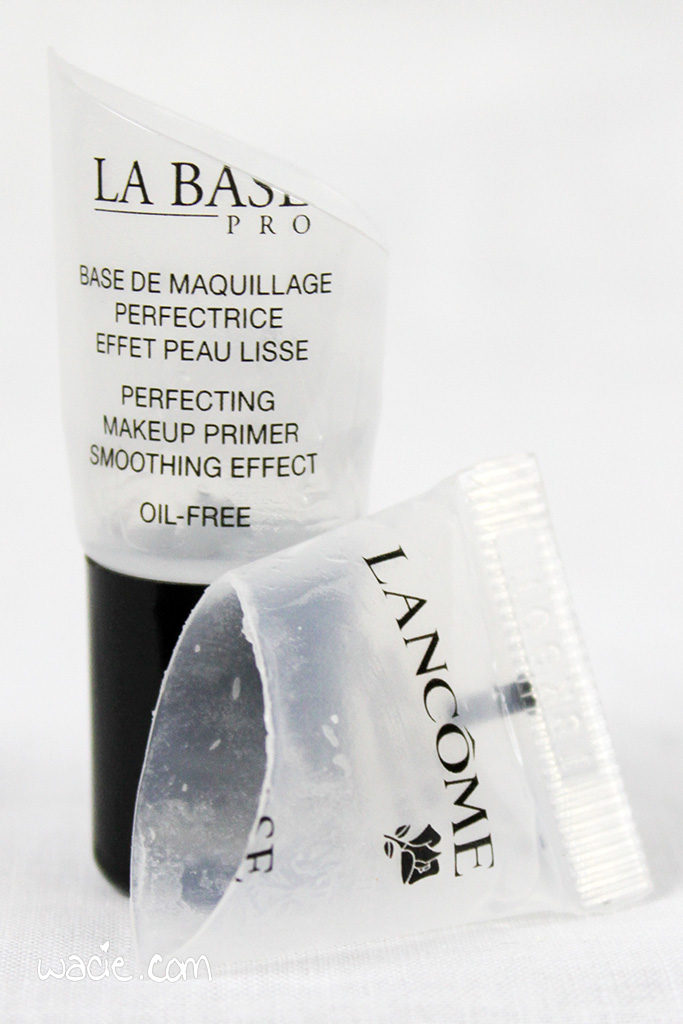 This is my favorite primer in the history of makeup primers. A Lancôme rep sold me on it years ago when I was foundation shopping. I ended up returning the foundation — it oxidized like mad and made me look like a Simpson — but the primer was definitely a win. This was a sample I had sitting around in a cosmetic bag, and I used it just to use it up. I don't know if I'll repurchase this right away — I've got another one I want to use up first — and honestly I'll probably buy Smashbox Photo Finish when I'm out of that, because it's a bit of a better value. However, my heart will always belong to La Base Pro.
I've got a lot of things that may make their way into August's roundup! I've got a tube of BB cream that feels a little light, a lip gloss pot I've been working on for ages, and I finally hit pan on my Dallas bronzer! It feels so good to empty a product, and writing these roundup posts — as well as reading so many others — makes me want to keep doing it.
That's July's Empties Roundup! What did you finish up this month?
I bought these products myself.