Hello hello! It's another swatch! Today's polish is Bluebird Lacquer's Looking Spritely; I'm wearing three coats with one coat of Seche Vite.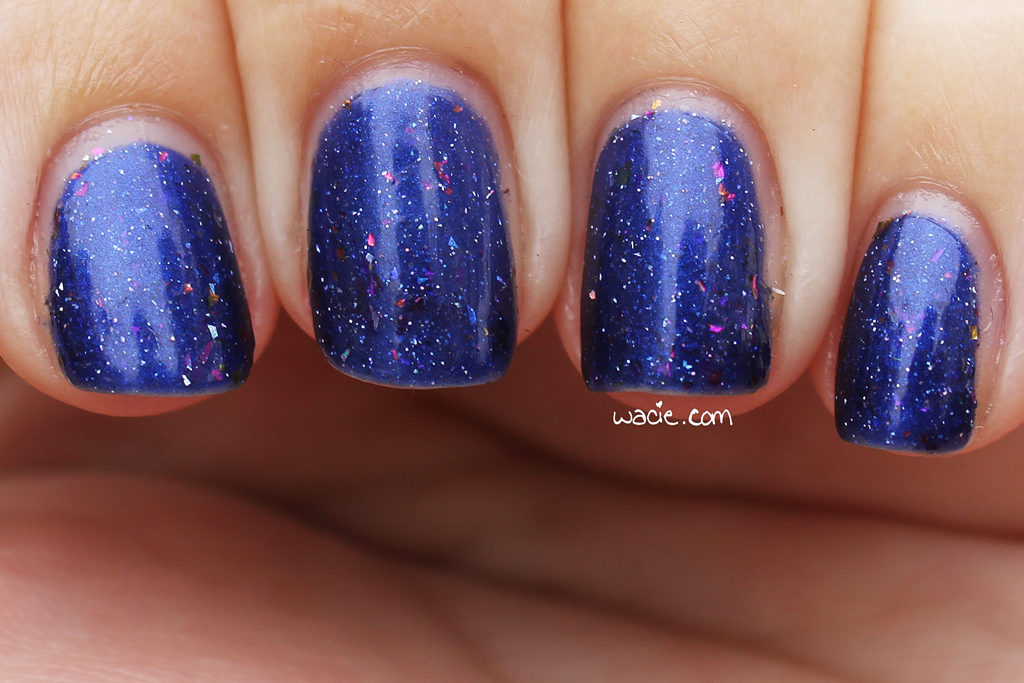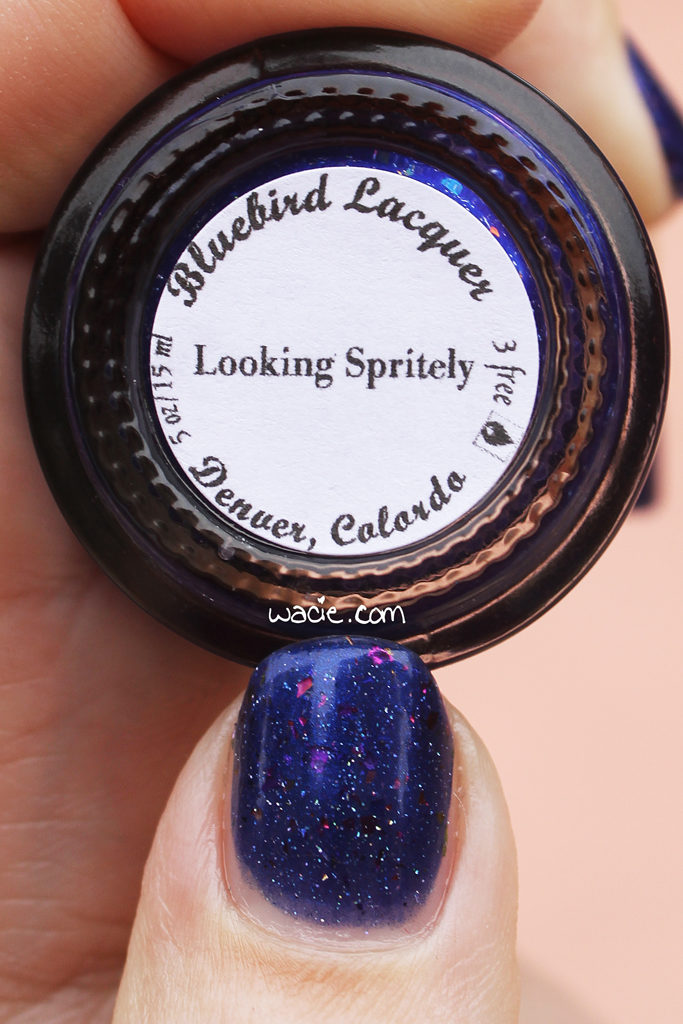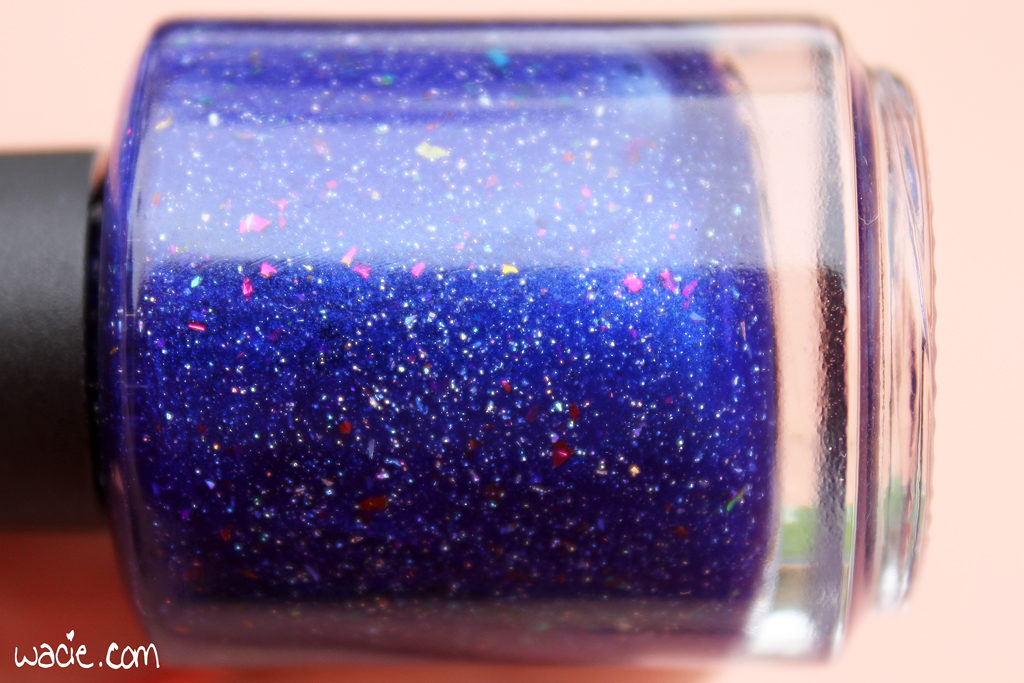 Looking Spritely is a cobalt blue polish with some iridescent and shifting flakes and holo accents. Unfortunately, because it was cloudy and gross on the day I took these photos, the holo is hidden. The polish was really easy to apply and work with; the product consistency was just right, and I had full opacity in two coats. It dries to a smooth finish; I used top coat for extra protection and shine.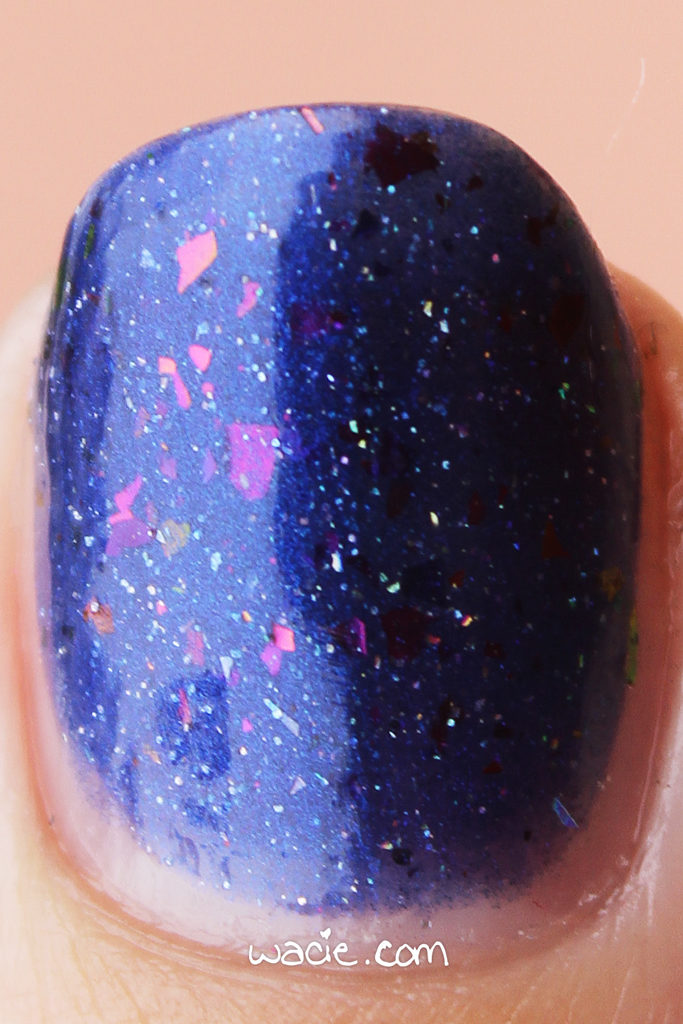 Because of the lack of sunshine, I was not able to do this polish justice. The holo is the crown of this polish. I mean, it looks great here; in blistering Florida sunshine, we'd probably be seeing all the holo and none of the flakies, so I guess that works out. My point is that there's a ton happening in this polish in person, and there's way more sparkle.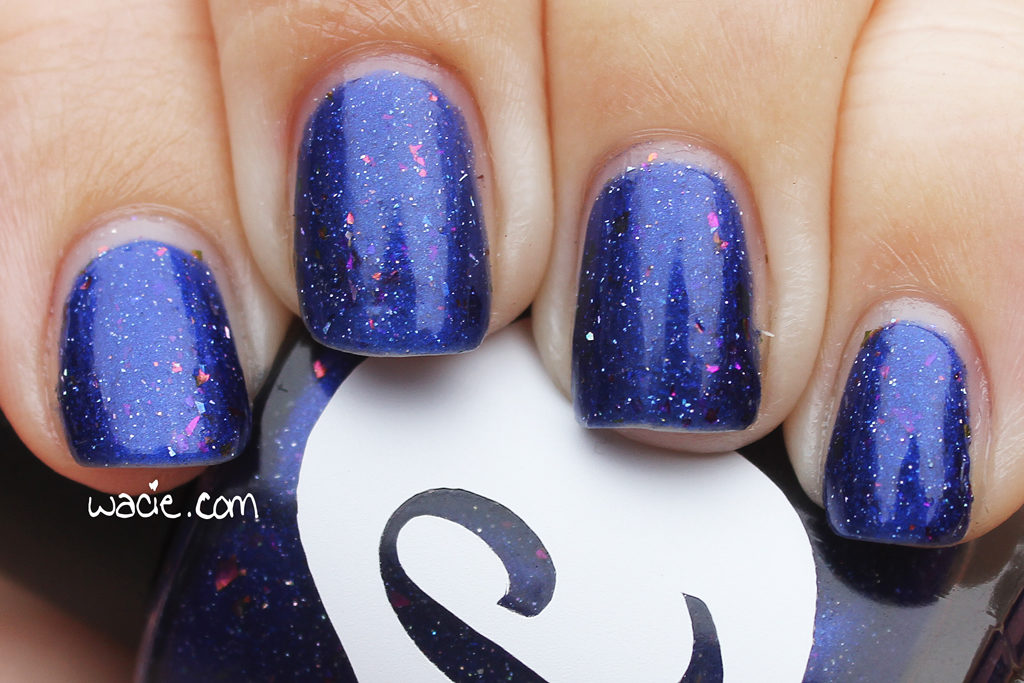 Looking Spritely was, I think, an Indie Shop Atlanta exclusive, but I'm not sure. For the moment, Bluebird Lacquer is on a break while they process holiday orders.
I bought this polish myself.