It's Wacie Wednesday! I got a bunch of new glitters and another bottle of lacquer base, so I finished up some prototypes I was working on last week. I'm really excited about these. Let's do it!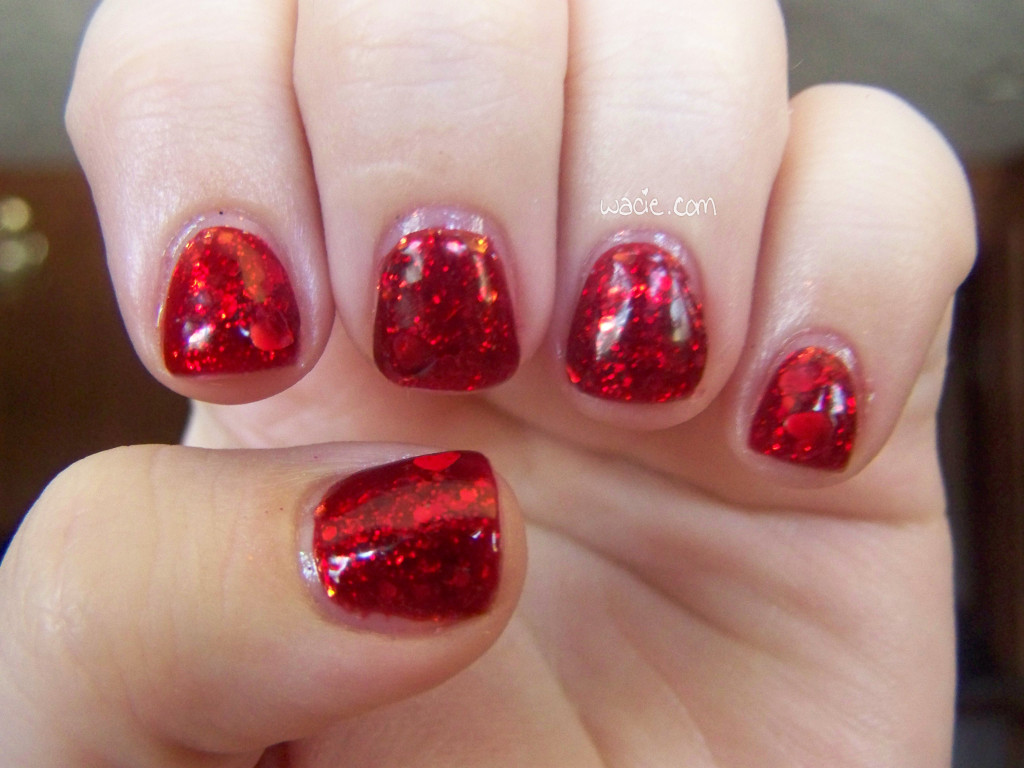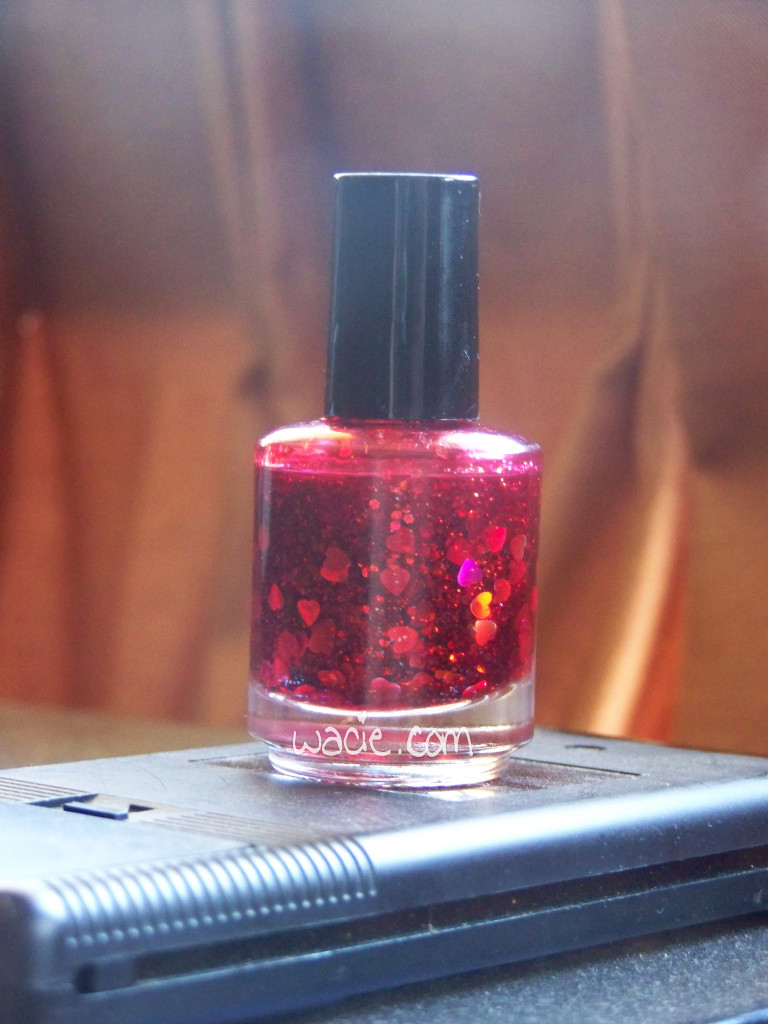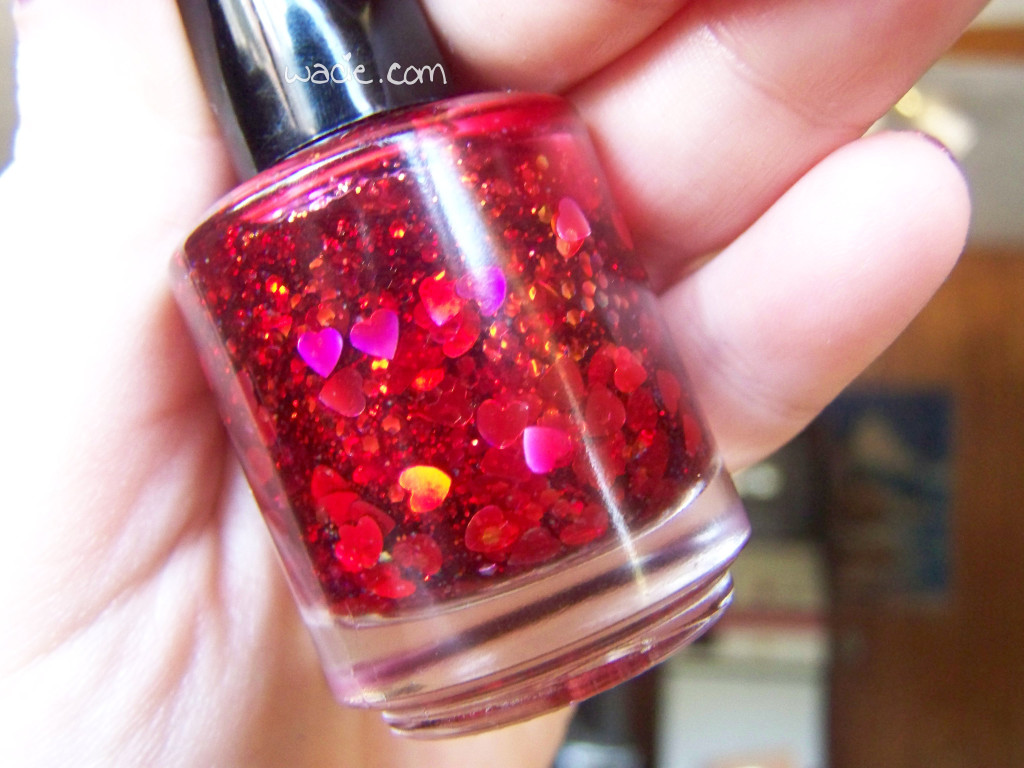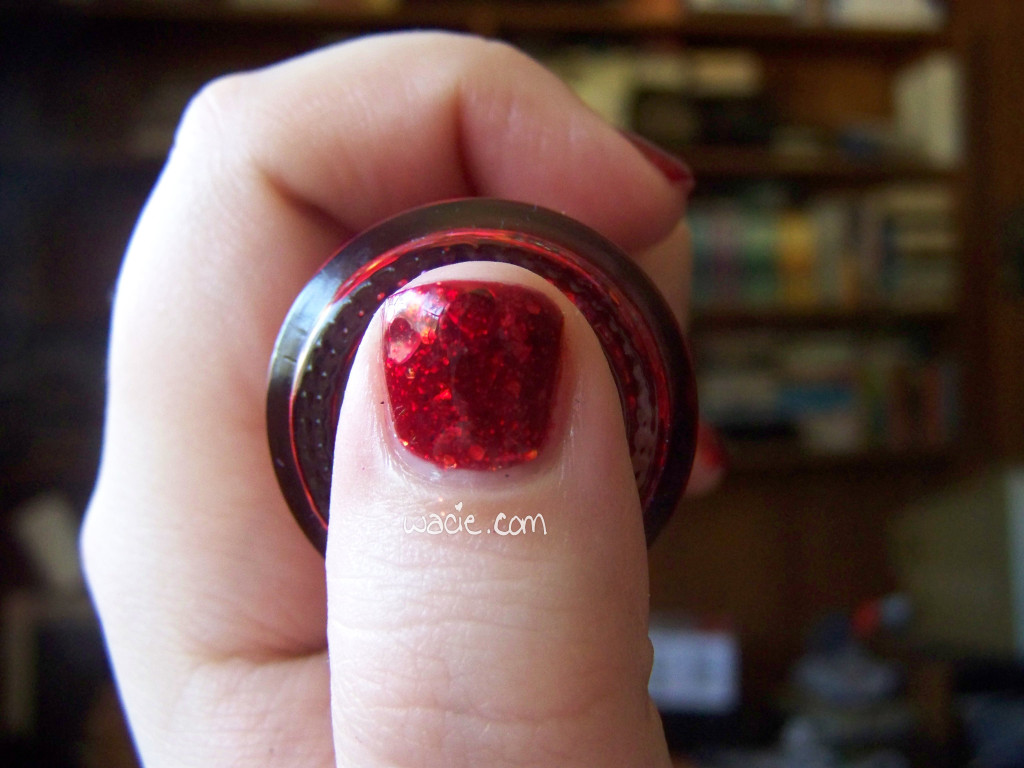 Bleeding Heart is a deep red jelly laden with iridescent and holo glitter hearts. I'm wearing three coats with no undies, and three coats of Seche Vite. As shiny as it looks here, it's even shinier in person. The glitter shines through beautifully, the jelly is squishy and clear. The hearts blend in more than I thought they would, but they add to the look without overpowering it. I'm in love with this polish. I don't think I can do any better than this.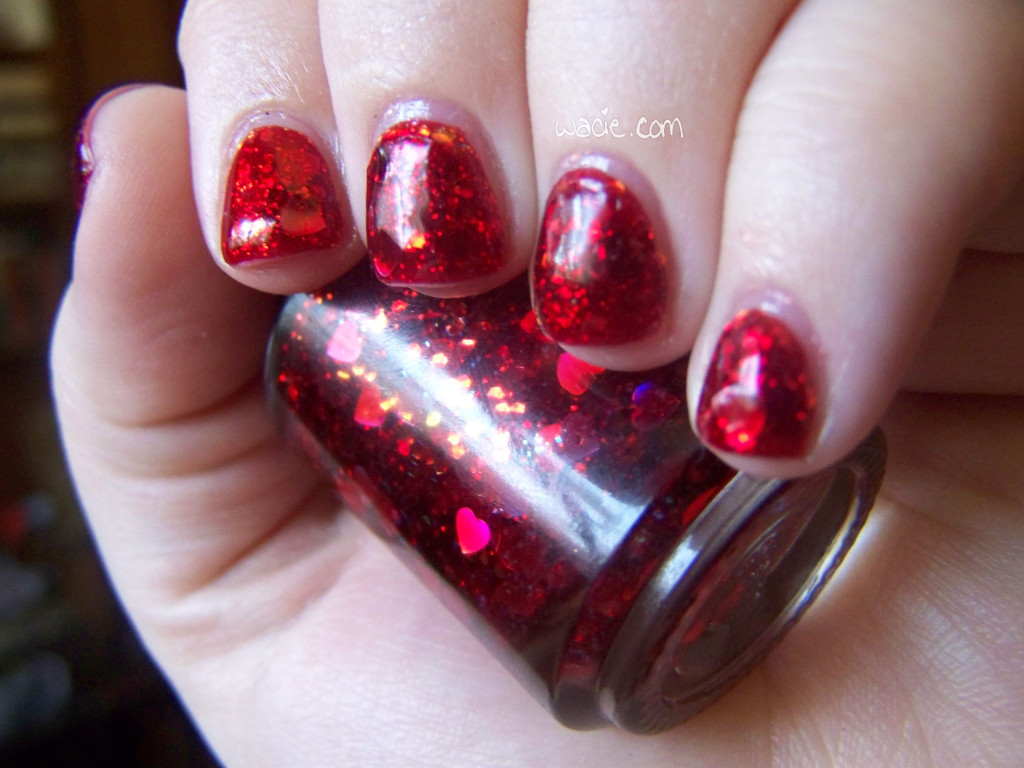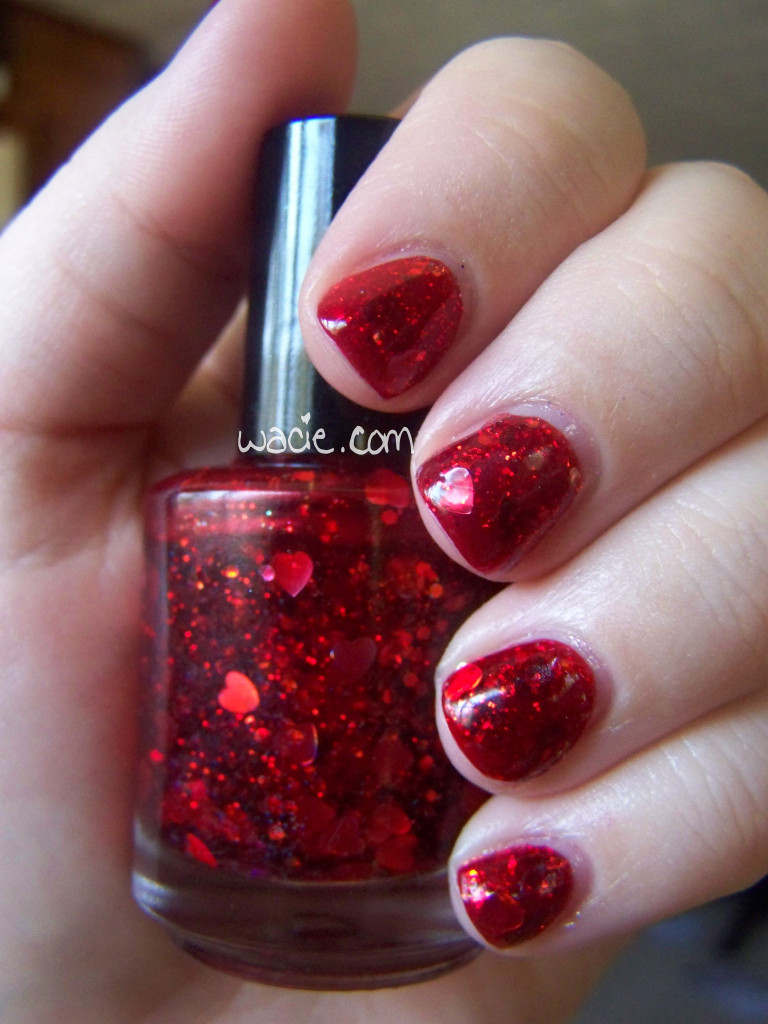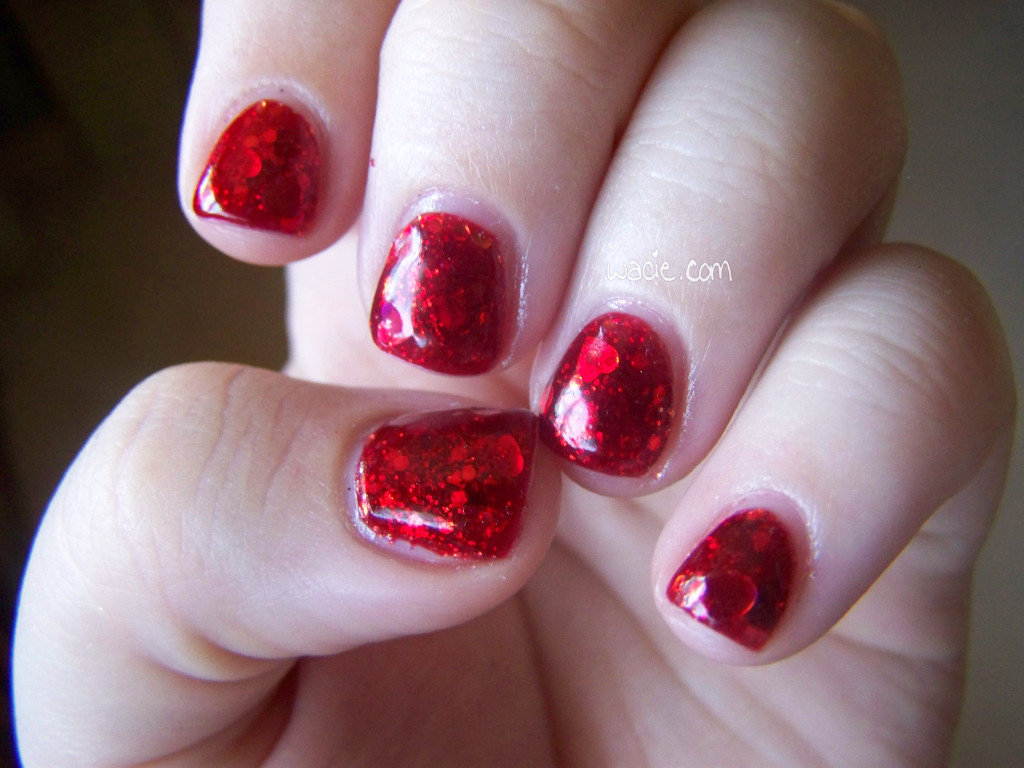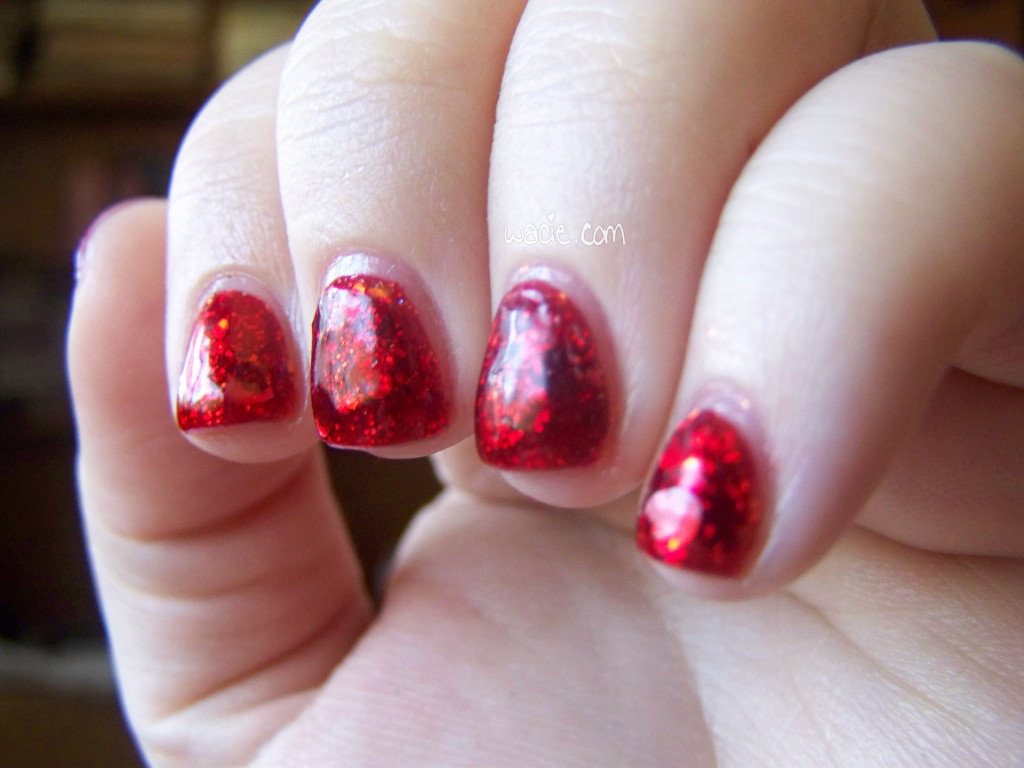 I'm getting ever closer to an actual Wacie Nail Company launch. I have a few more prototypes I'll be sharing with you in the coming weeks; I'm aiming for eight finished polishes as an initial product line. I'm still looking to labelling ideas and a means of producing things in batches, and then I'll be ready to go. I'm really excited.