I almost didn't do a Wacie Wednesday this week. I loved my pink gradient so much that it was really difficult to say goodbye to it. Note to self: this is why dishwashers were invented. My Wacie Nail Co. polish this week is called Summerboy. I'm wearing three coats of it with two coats of Seche Vite. Let's check it out.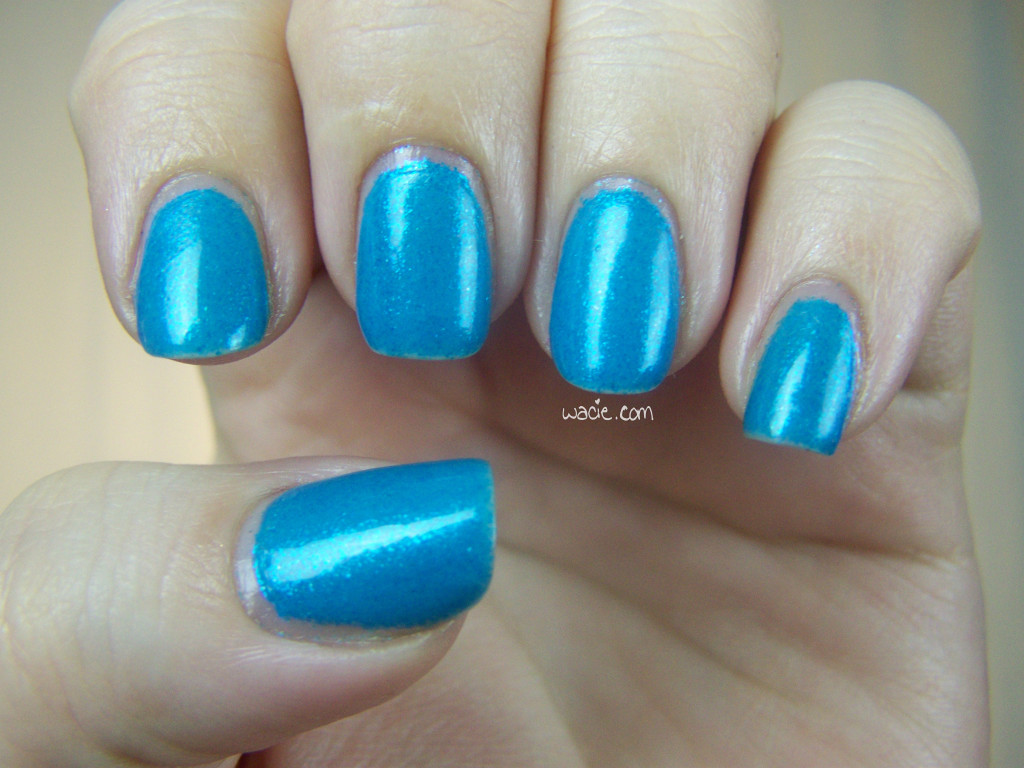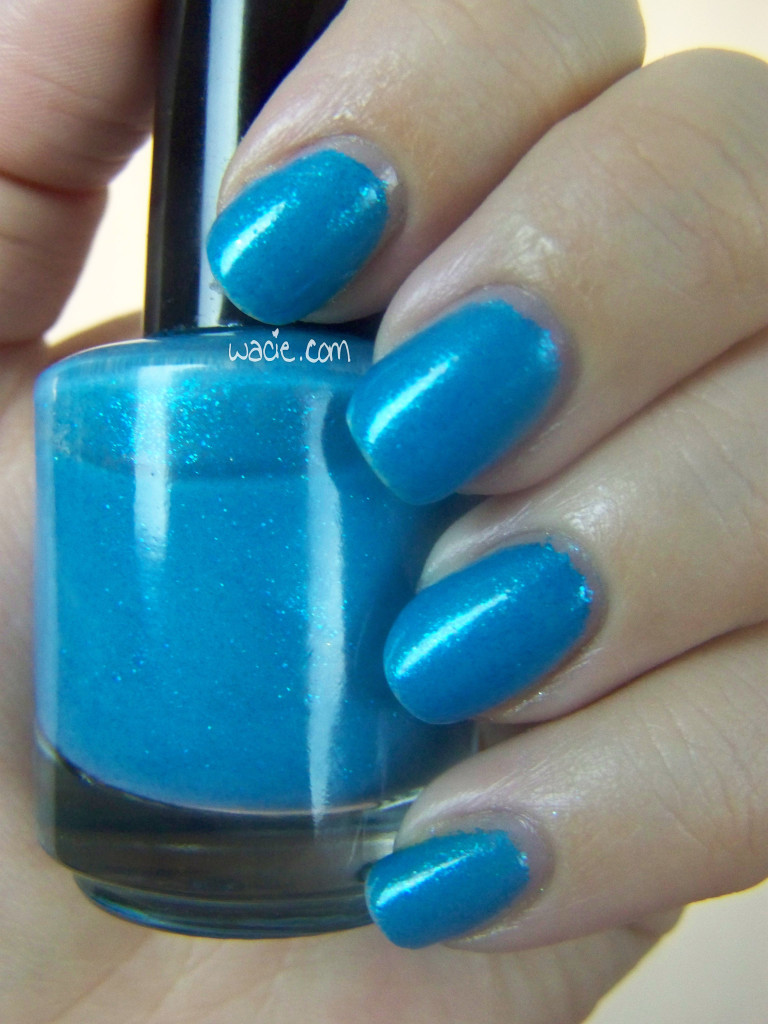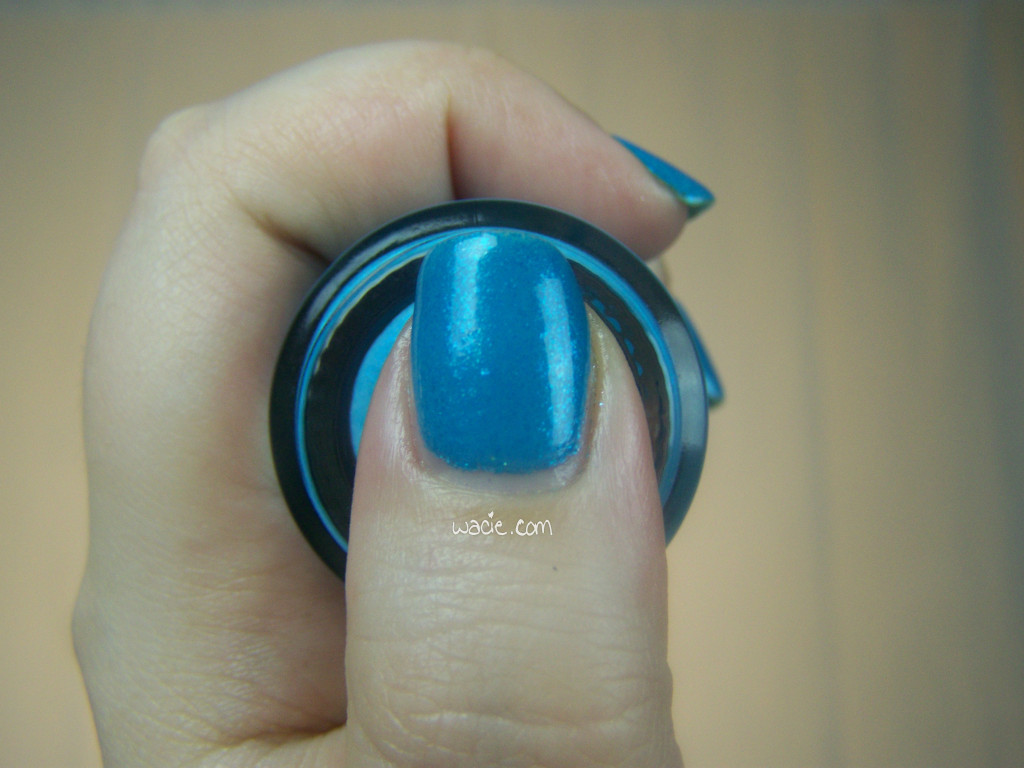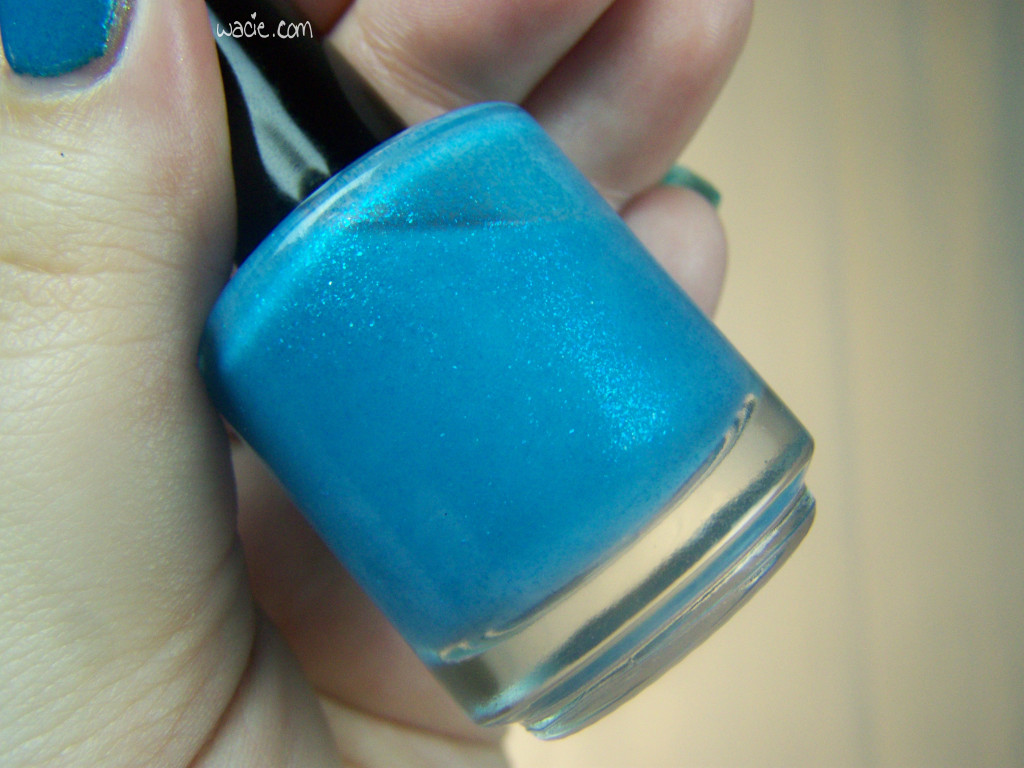 This polish is a little deceiving. It looks like a blue shimmer, but it's actually a barely-there white jelly loaded down with turquoise blue micro-flakies. Yeah, there's so much of it, it actually looks blue. This is yet another happy accident where putting things in bottles for fun and chuckles actually paid off. The notes I wrote for this do say "white pigment and turquoise flakies", but there's so much color in it that I'm doubting myself. Did I put blue in it and failed to make note of it? Did the flakies bleed? I don't know where this color is actually coming from, but I love it. It's vibrant and bright. It might be one of the nicest turquoise polishes I have, and I don't say that lightly. I don't even like to talk that way about my own polish, it makes me feel like a jerk.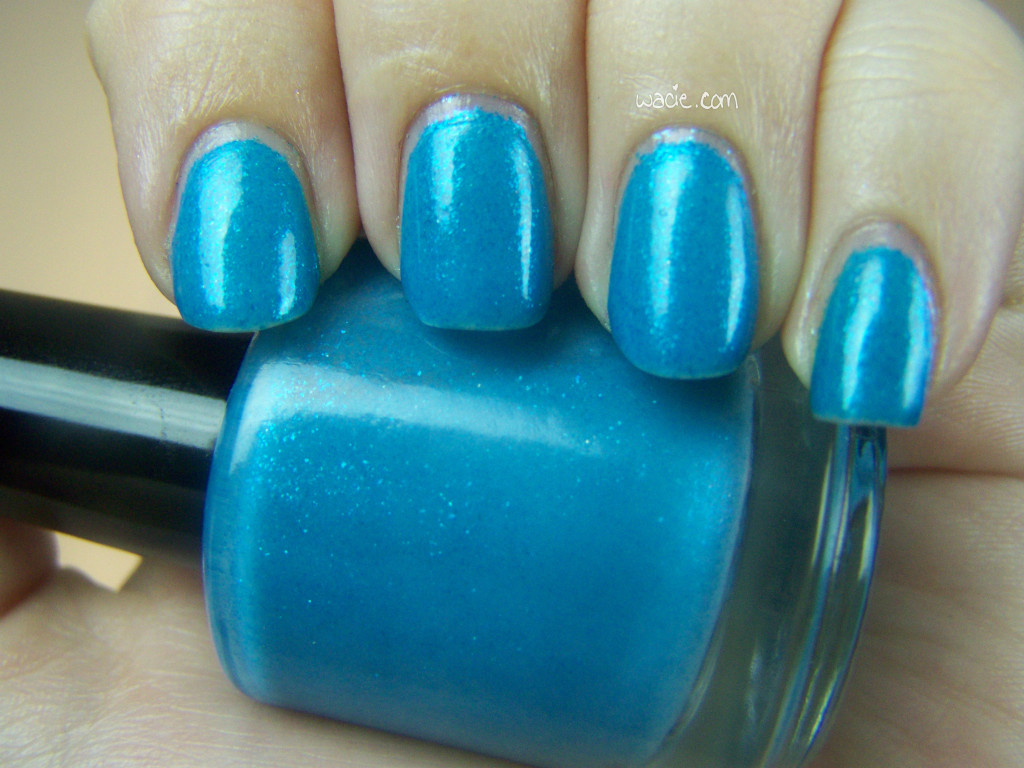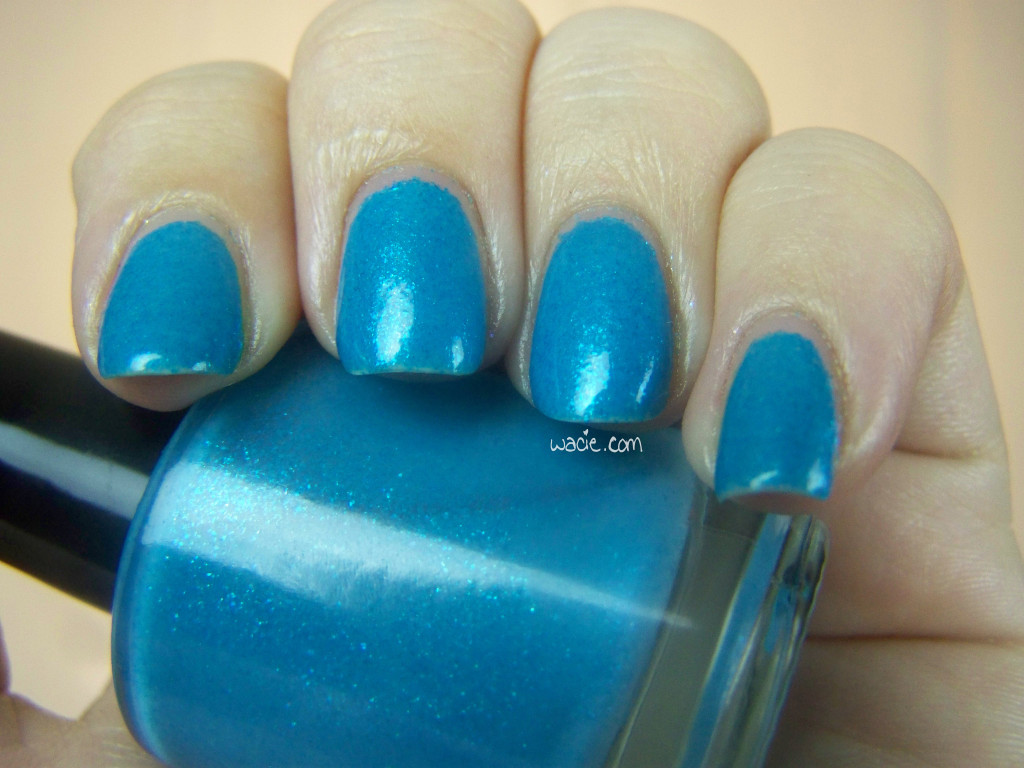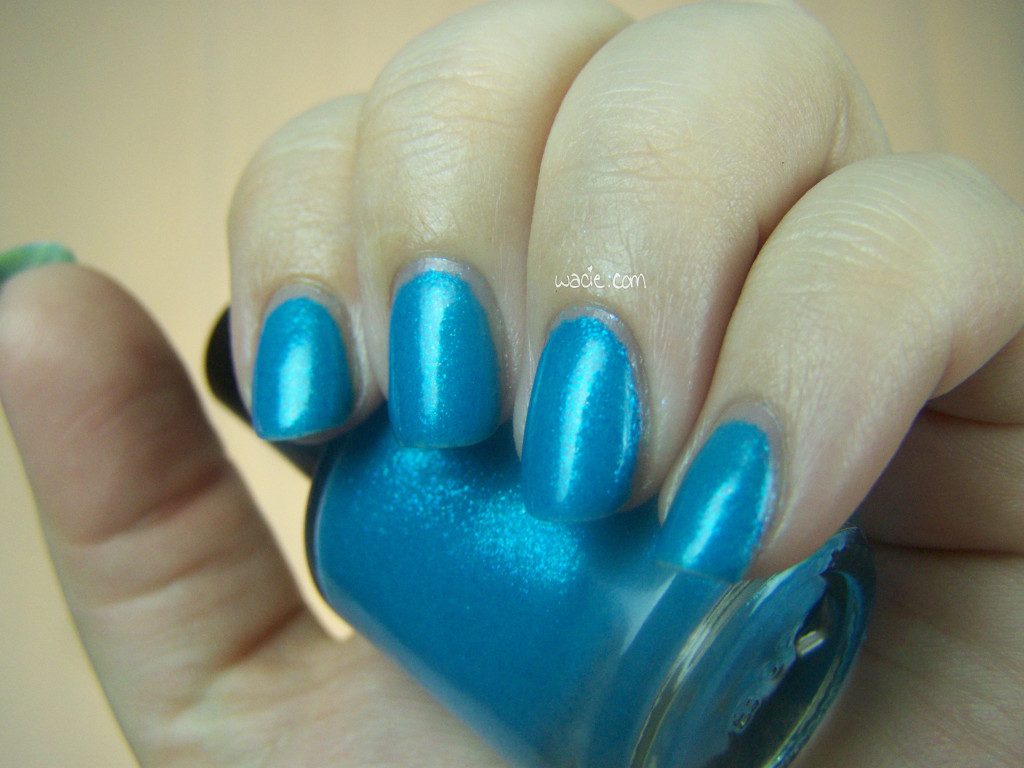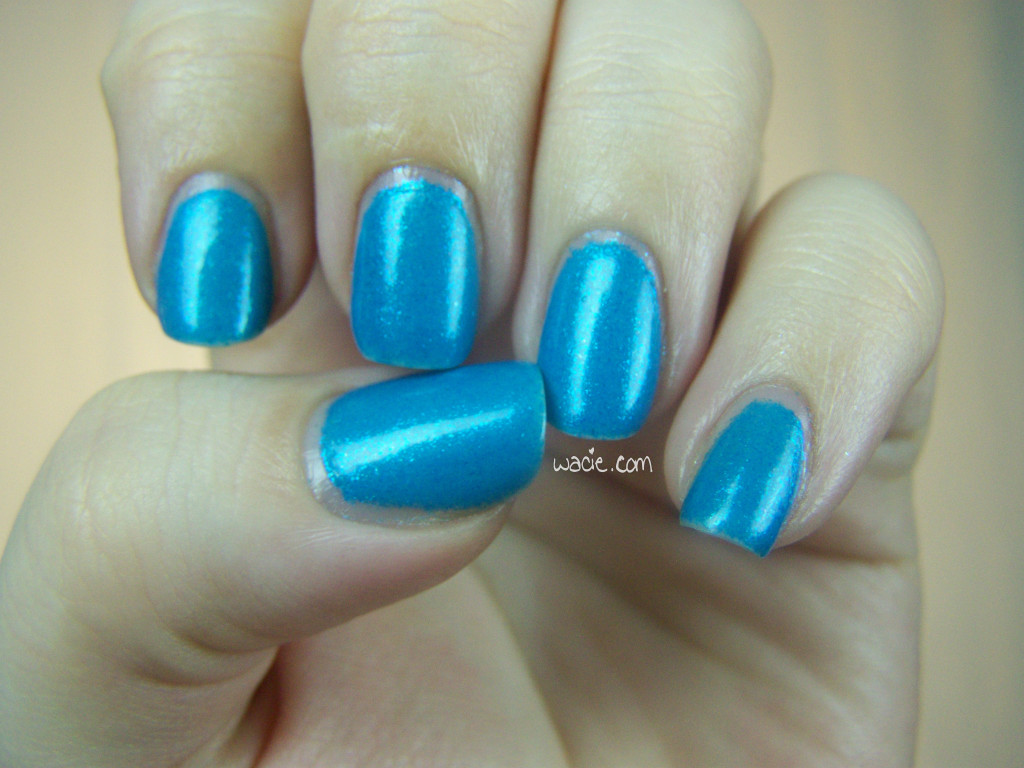 Because I don't dread going outside anymore, here's an outdoor photo.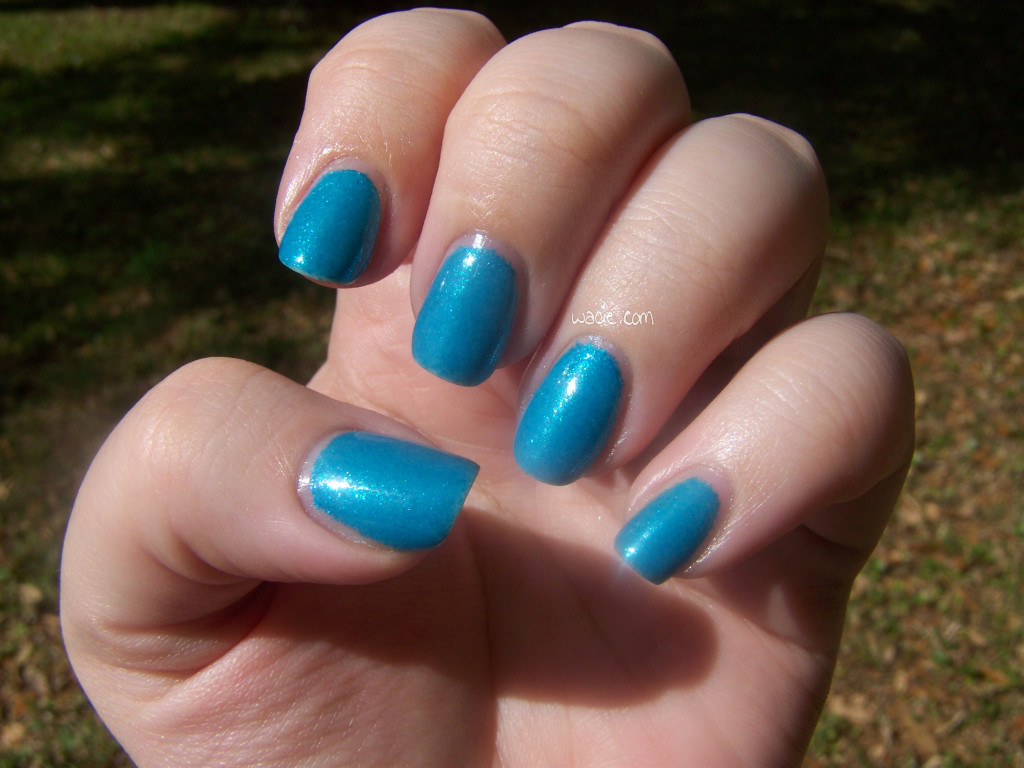 Wacie Nail Company is getting closer to a real launch, so watch this space all month, because it's going to happen some time this April. I'm also thinking this is a good time to have a giveaway. I poured some minis of the spring collection for a reviewer today, and I may pour another for a soon-to-be winner. Maybe.