The last Wacie Nail Co. (for now) prototype I'll be showing you is Wintrella, a glitter topper made up of silver and blue holo glitters. I'm wearing one coat of Wintrella over China Glaze's Pelican Gray, Essie's Mint Candy Apple, and Julep's Martha. I'm also wearing one coat of Ciate's Speed Coat Pro top coat.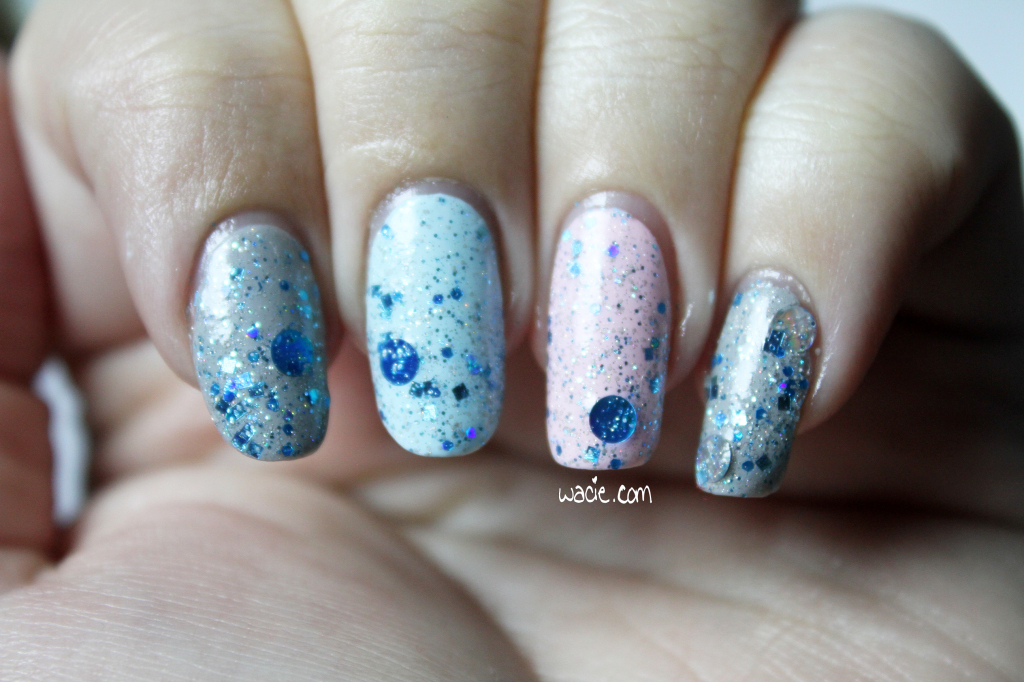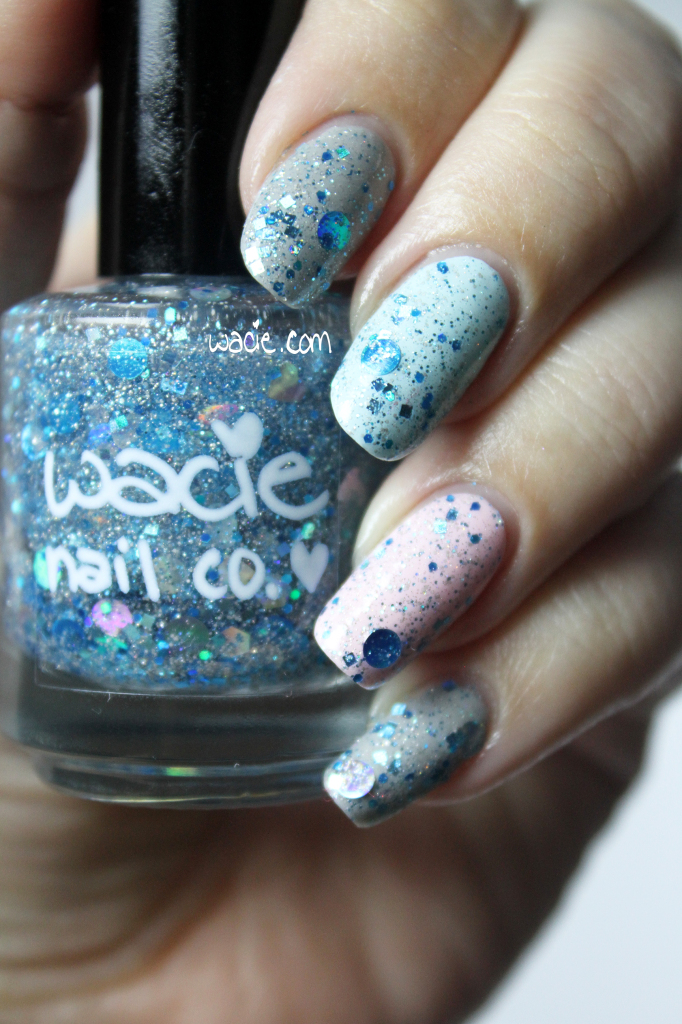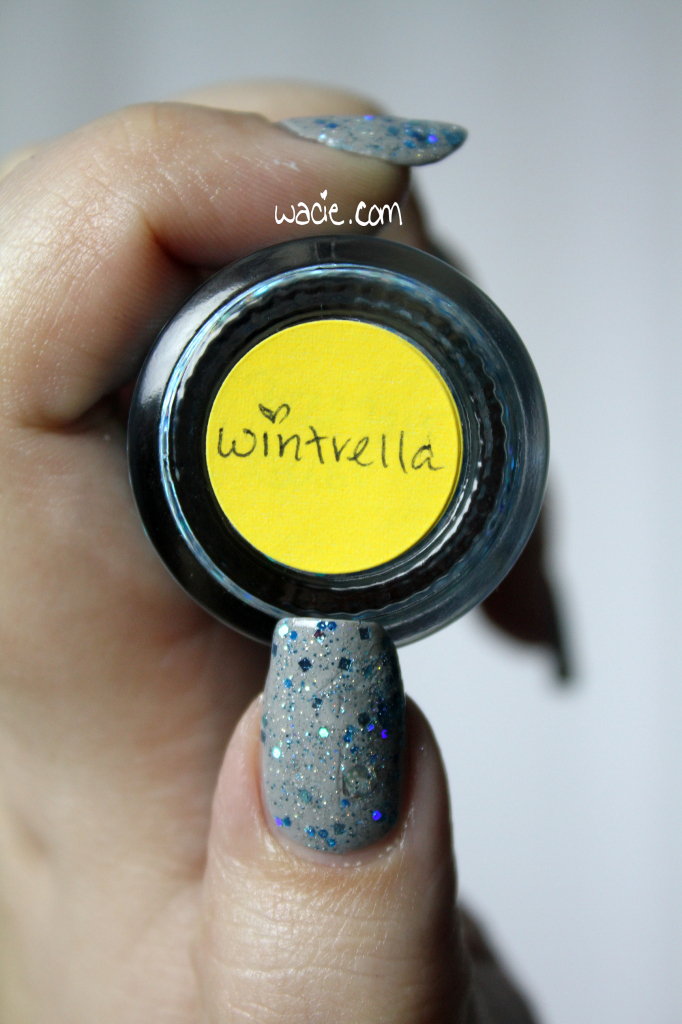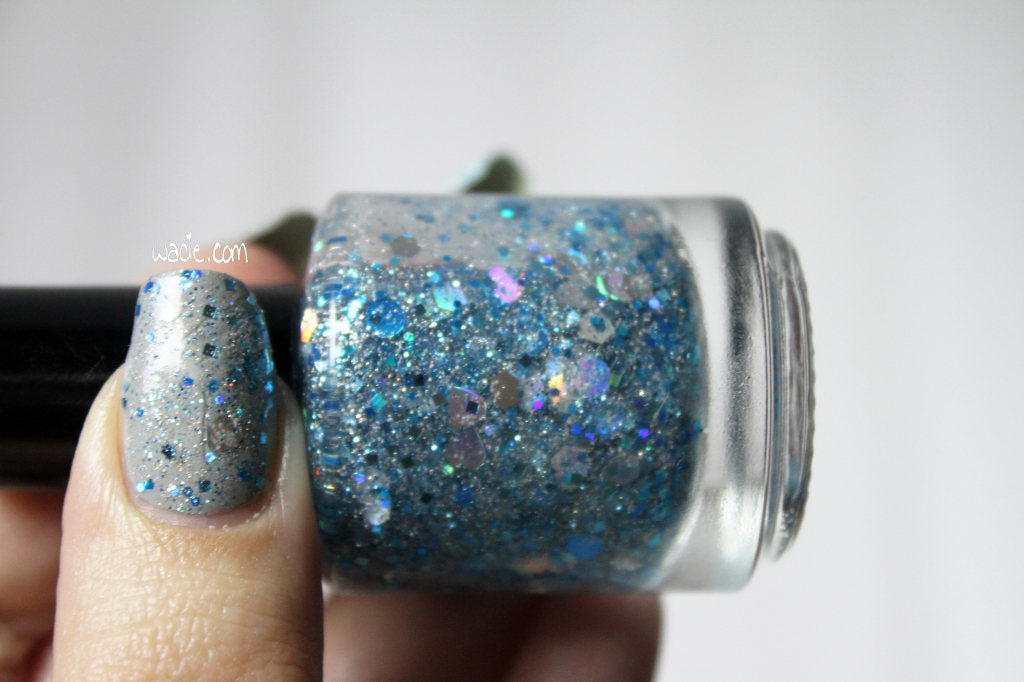 Wintrella has a lot of glitter in it. There's very fine holo silver dust, tiny hexes, slightly bigger but still somewhat tiny squares, big silver hexes, bigger silver hexes, silver dots, blue dots, and silver hearts, but I couldn't manage to get those out of the bottle. Again, they just sat in the bottle, mocking me. I couldn't get too many of the dots, either, but at least I can prove they were in there.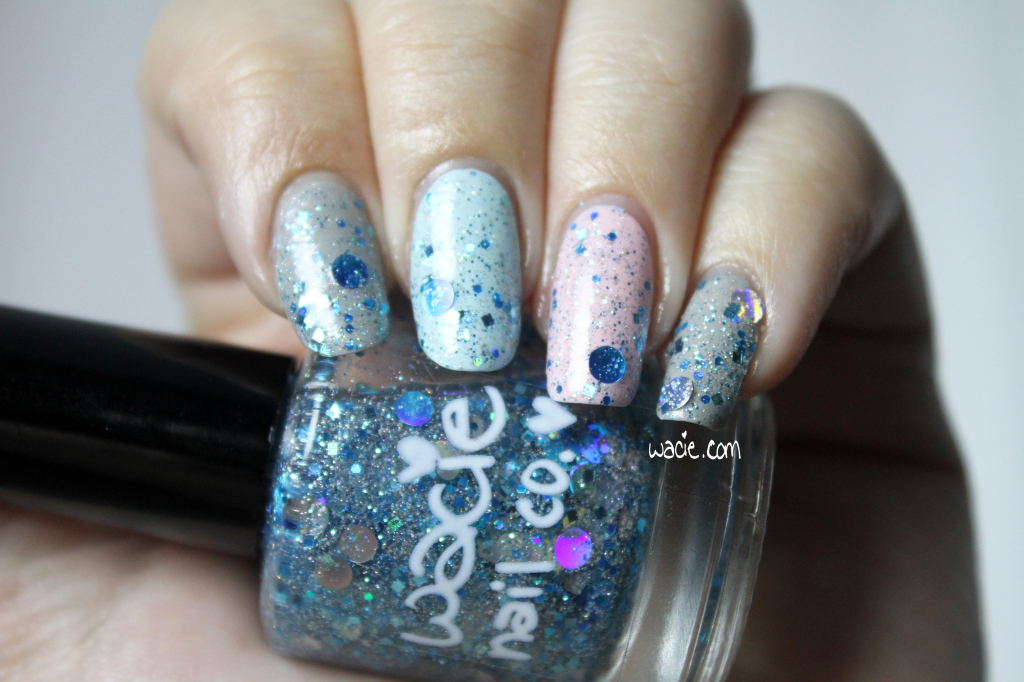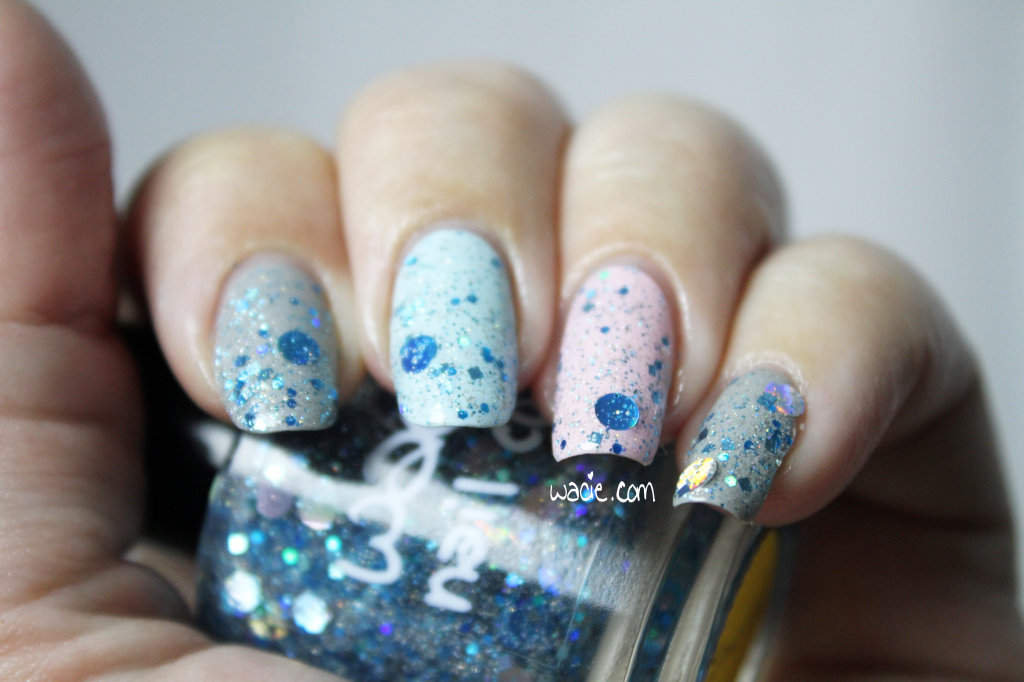 Maybe I'm glad I didn't get so many. The smaller glitters give a minimal look that's already quite pretty. The big glitters look out of place. Maybe they're not right for this mix.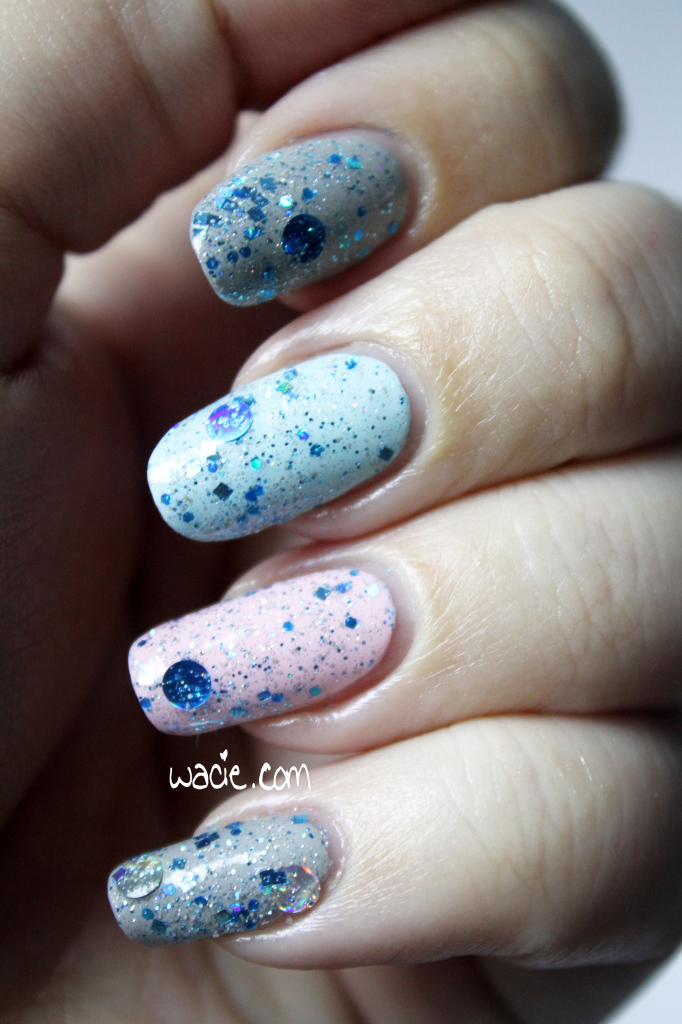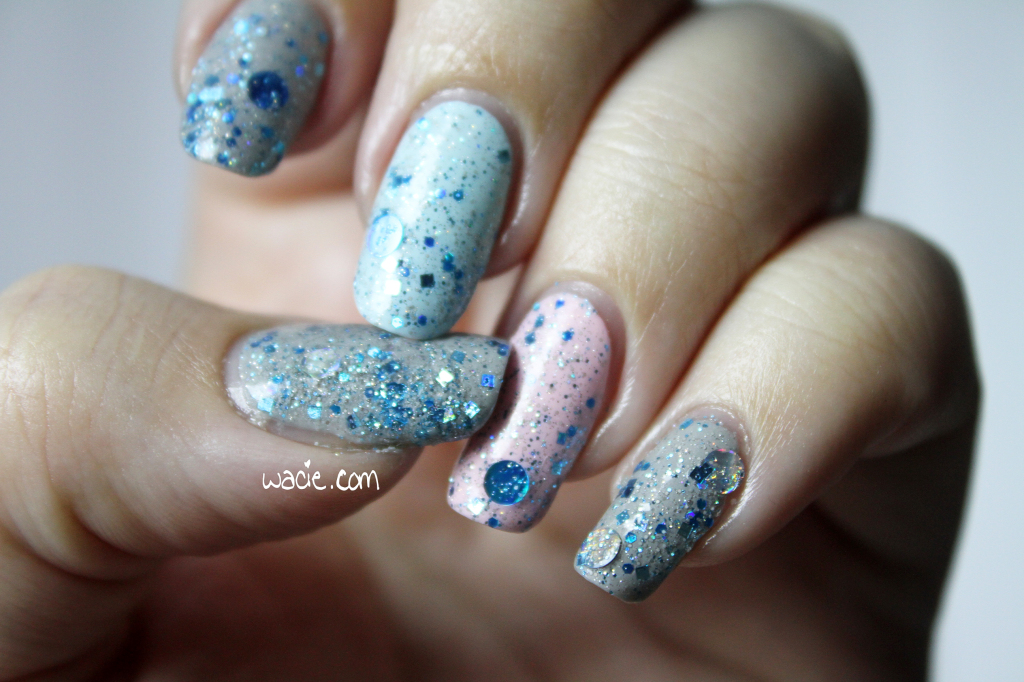 Overall, I think it's nice. I definitely want to take it back to the drawing board, but I think I'm onto something.
Wacie Nail Company news: I hope to have something in the store before the month ends. I have a couple of limited editions in the works, as well as a New Year's Eve-themed collection next month. I'm so excited to be working on it, and I hope you'll like it a lot.