Welcome to a special wacie.com post! As you may know, I don't usually wear polishes as soon as I get them; I like to try older ones before I get to the new ones. However, sometimes I just get so excited about a polish that I have to try it out right away. Today, that polish is Make a Mint in 2016 from Lynnderella. I'm wearing three coats with one coat of Seche Vite top coat.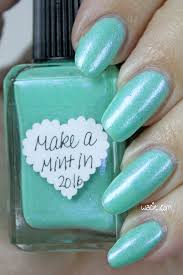 Make a Mint in 2016 is a translucent mint green with shimmers in various colors. Application was easy; the product consistency was neither thick nor thin, and was easy to work with. The first coat is sheer and coverage builds with additional coats. The shimmers are very visible in every lightning condition. The polishes dries with a glossy finish; I used top coat for extra shine.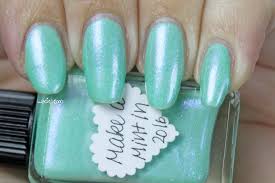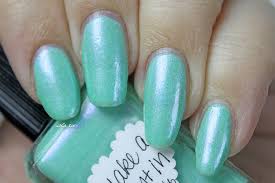 Make a Mint in 2016 is a Lynnderella small-batch polish; only six bottles were made. After watching bottles of another small-batch polish, Bridal Beach Party, sell for hundreds of dollars per bottle, I was intimidated. I mean, I've spent some ridiculous money on polish, but I couldn't justify getting my own bottle of that gorgeousness. I thought the same thing would happen with Make a Mint; the first bottle did sell for about a hundred dollars. When this one was still low and had a few minutes left, I decided I'd go for it. In the end, I paid 53 dollars for this polish. I can't decide if I got it for a good price, or if I'm just really foolish.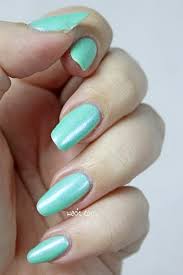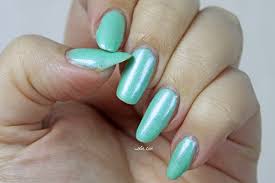 As of the date this post was published, there are two bottles left of Make a Mint in 2016. If you've already got one, congrats! If you're still watching auctions, good luck! Other Lynnderella polishes are available via their eBay store and their Storenvy shop.
I bought this polish myself.