Happy Monday! I'm excited to be wearing a textured polish this week. I know everyone else has moved on from them, but I still think they're cool. This is Lemon Lolly from Nicole by OPI; I'm wearing three coats alone.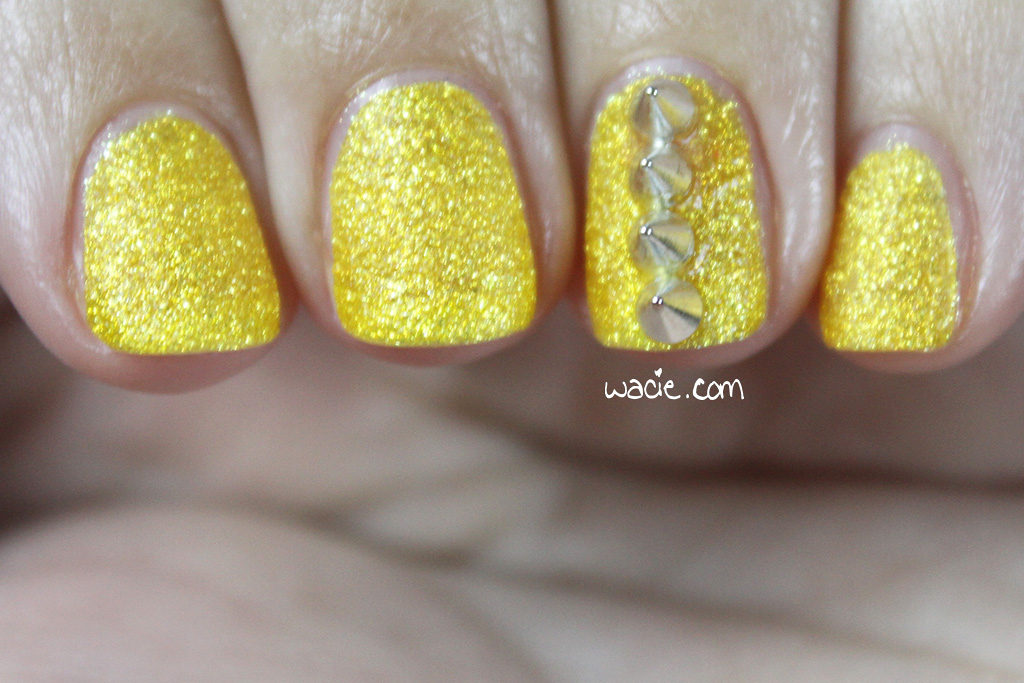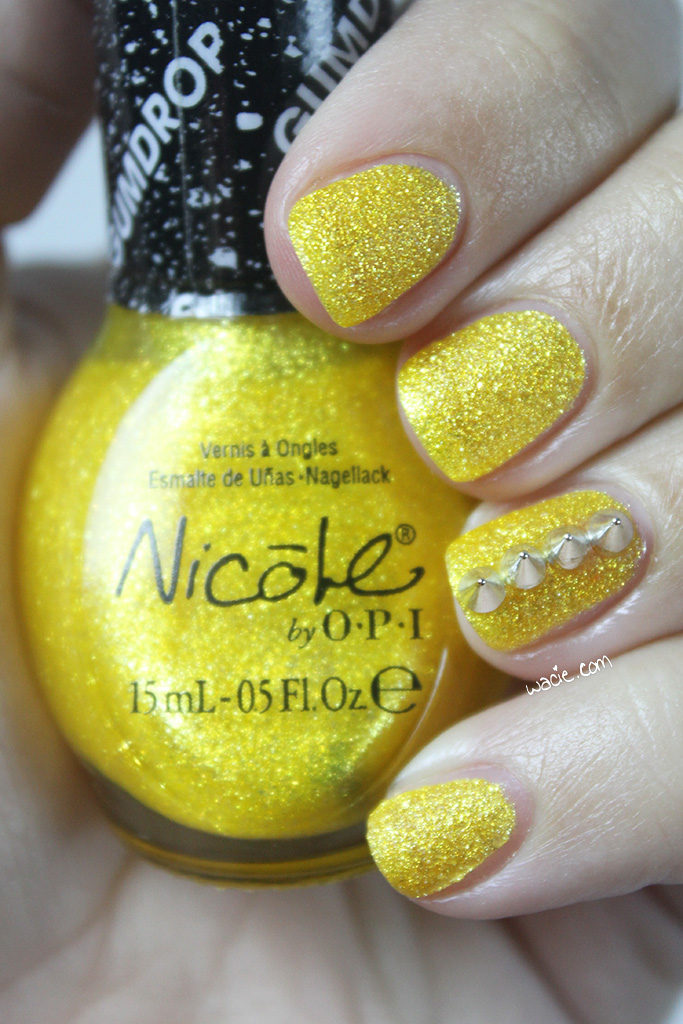 Lemon Lolly brings a bit of brightness to my Monday. As of this writing, Tropical Storm Colin is on its way to my house, and as such, it's been gray, stormy, and foreboding. It's the perfect day for yellow! I am a fan (to a point) of inclement weather, so it's kind of fun to listen to it. If you're reading this from Florida, stay safe!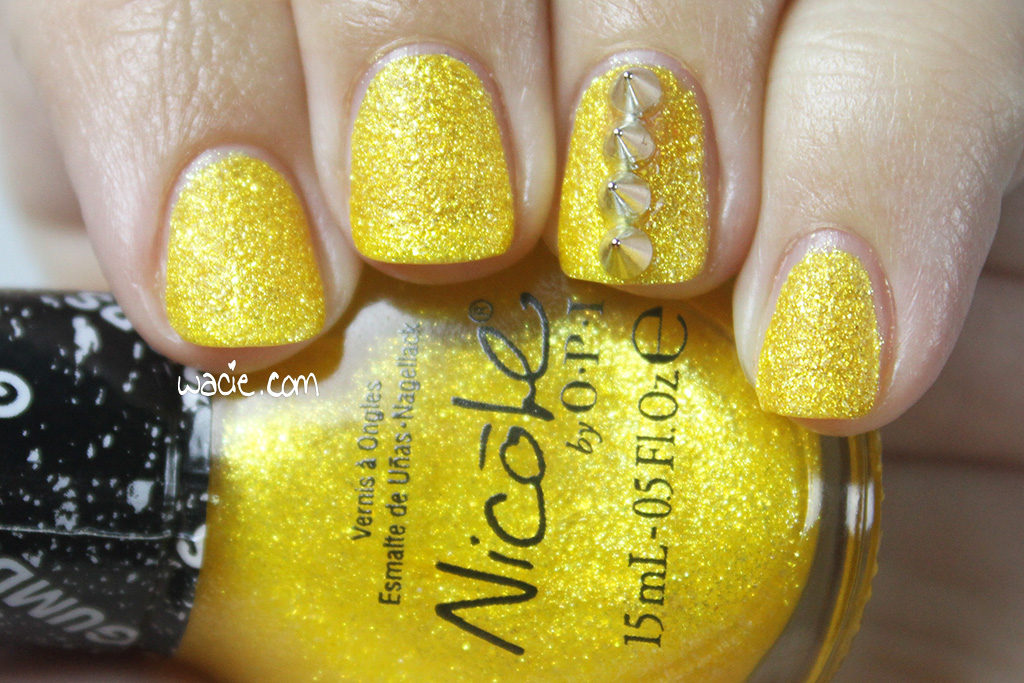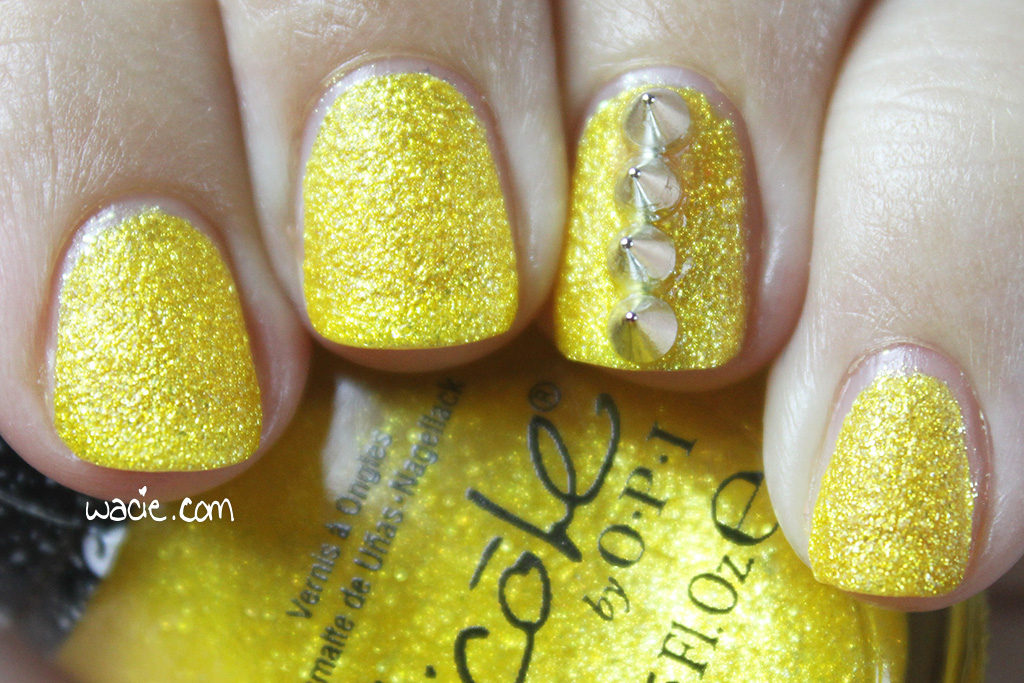 I wear textured polishes so infrequently that I haven't had time to get sick of them, and honestly, I don't know if I ever could. I mean, I know it is kind of gimmicky, but this one is just so golden, so sparkly, and so cheerful. I don't think I could wear this polish and be in a bad mood. It's a look that could only come from a textured polish.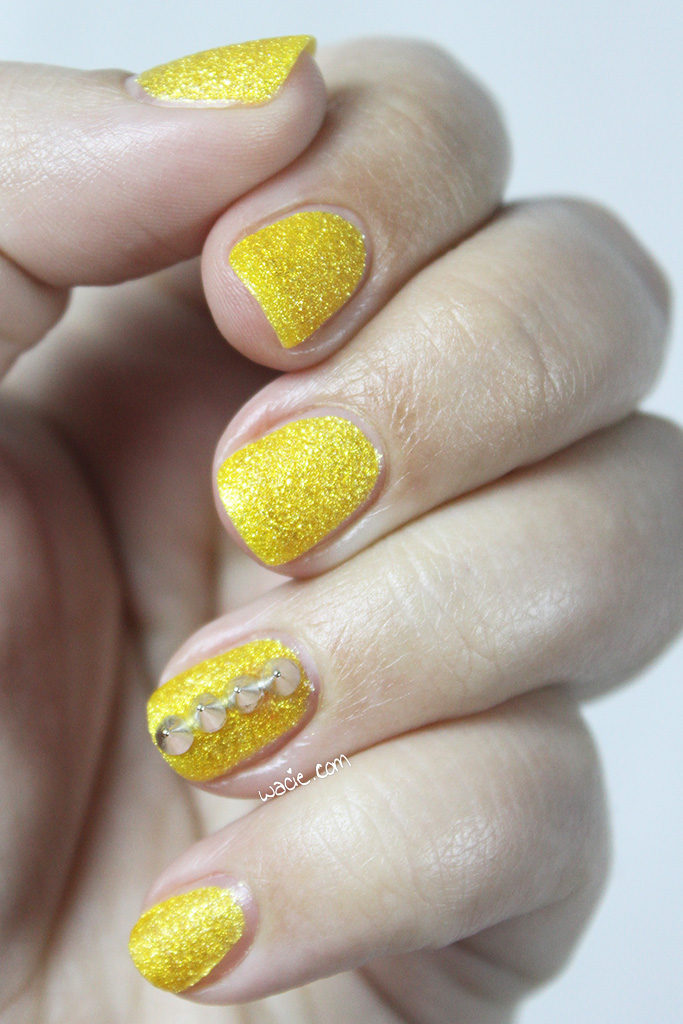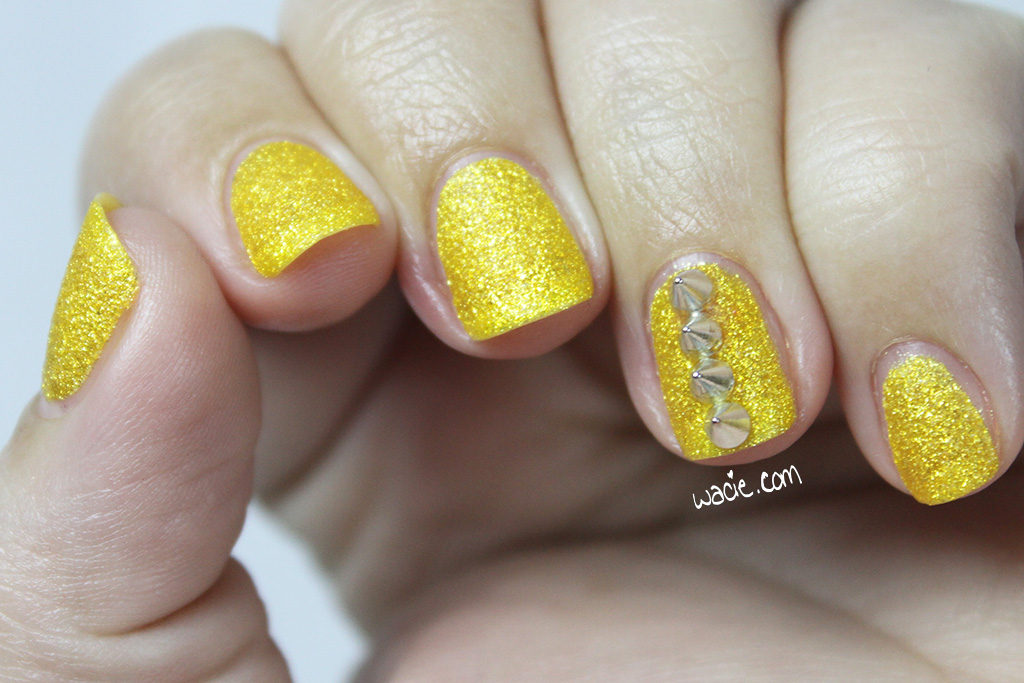 On a somewhat unrelated note, I used to have the perfect clutch. It was bright yellow, leatherette, and studded with silver spike studs. I went through a yellow phase a few years ago and it was absolutely perfect for me then. My cat peed on it and ruined it. Today I got nostalgic for it, and that's why I used the spike studs on my accent nail. I miss that bag so much, and this is my dumb little homage to it.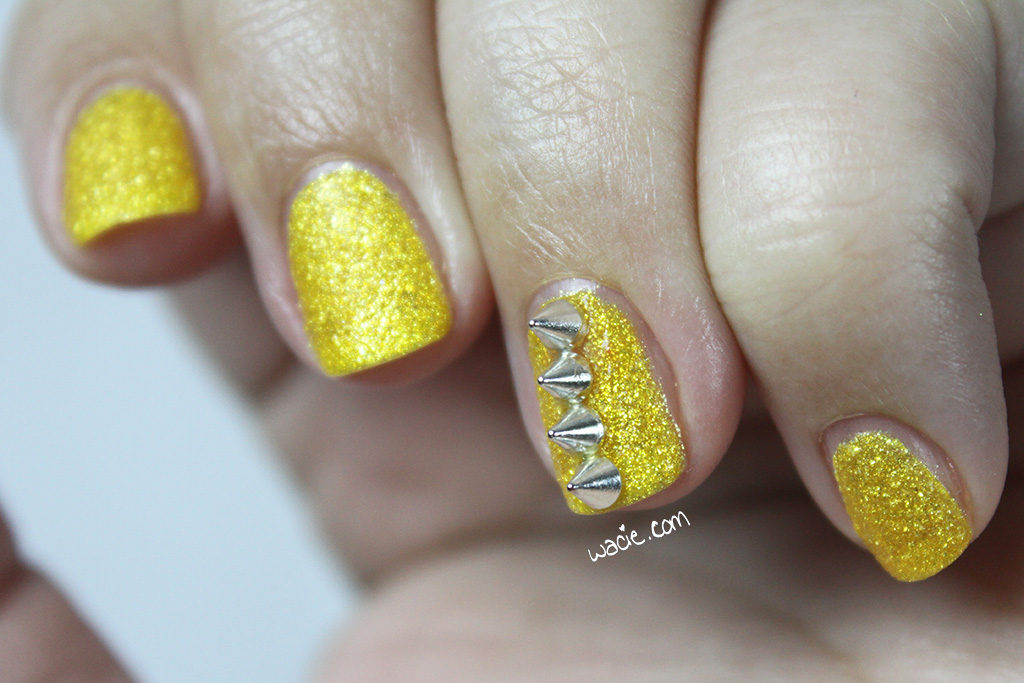 Lemon Lolly has been discontinued by Nicole by OPI; other NOPIs are available in stores nationwide. I got mine at Target. My spike studs are from Daily Charme.
I bought these products myself.