Happy Monday, reader! I adore today's manicure because it's so bright and busy. The gradient you see was done with Color Club's Wham! Pow! and Sally Hansen's Magenta Moves; the glitter topper is China Glaze's Whirled Away. All nails are topped with Seche Vite top coat. I had a ton of fun doing this look today, so I hope you love it!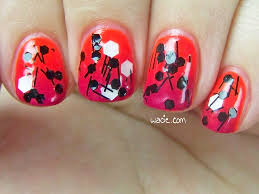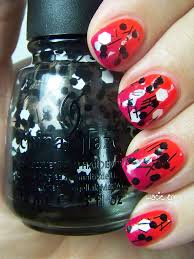 Wham! Pow! is one of the best neons I've used in recent memory. It was opaque in two coats, dried with a satin finish, and — the best part — did not require a white base for the full effect. It's almost painful to look at, it's so bright. This is a seriously fantastic neon and I definitely recommend it to everyone. Magenta Moves, though a bright color, isn't as neon as Wham! Pow!, so it kind of keeps the gradient from being too loud and creates the smoky-but-still-bright sunset effect.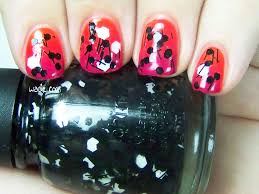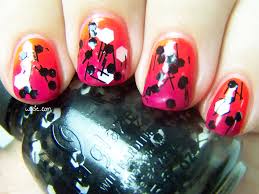 I fell in love with Whirled Away the first time I saw it. This was back when those black and white glitter toppers were at the height of their popluarity; this was the first one I got, probably also the first one I ever used. My favorite thing — simultaneously the best and worst thing about this polish — is that it sets itself apart from the others by using much larger glitters. I love big glitters, cannot lie, etc., but I feel like it makes the polish go faster. I've only used it twice, but the bottle is already half empty. It's so sad. It's also kind of a pain to apply, because the slice/bar glitters are so long they sometimes hang off the nail like eyelashes, and sometimes it was hard to get the glitters to spread evenly over the nail, but it still looks cool even when it's a little lopsided.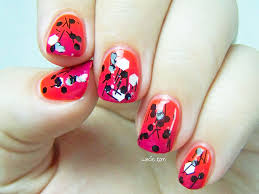 Unrelated: I miss swatching! I noticed today that it's been two months since my Canon broke; I thought it would only be in the shop a few days and now I have no idea when I'm getting it back. I'm so sad, I really miss wearing all those new polishes! I'm kind of afraid to use things now because I can't document it as easily. Here's hoping it'll come back someday soon.
I bought these polishes myself.