Happy Monday!! My Manicure Monday look today is a pastel wonder. This is Lynnderella's Custard Candy Cake and Literary Lacquers's My Secret Garden. This look is easy and cute.
So I was hoping Custard Candy Cake was just a tad more opaque. In the bottle, you can see it's a cool pale yellow, but it brushes on very sheer, leaving lots of shimmer but not a lot of color. I'm wearing three coats here, and while the opacity increased a bit, it's still very sheer and pale. It's not what I wanted, but it's still kind of chic, so I like it.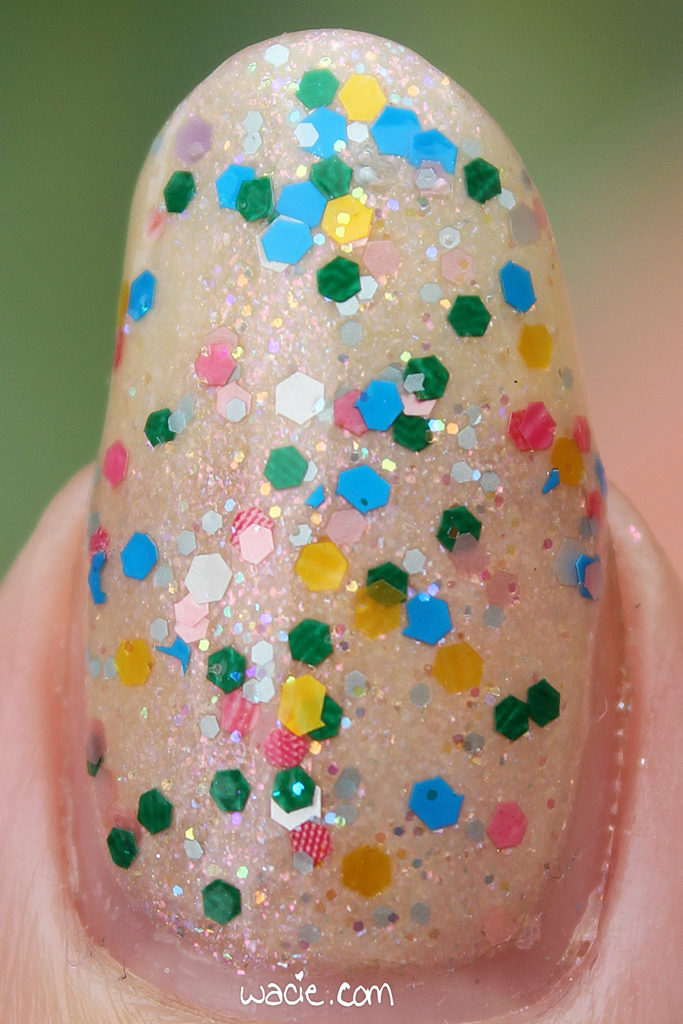 My Secret Garden was one of the first LitLacs I ever bought, and it's still one of my favorites. It's a pretty basic topper with lots of color and just a bit of sparkle. The colors are a little too bright for the base, and I feel like that might be washing out whatever color is there, but you don't want to hear me say negative things about nail polish, do you? No. I'm sorry I focus on the negatives a lot, but I just write about what I see and I should probably try to stop that.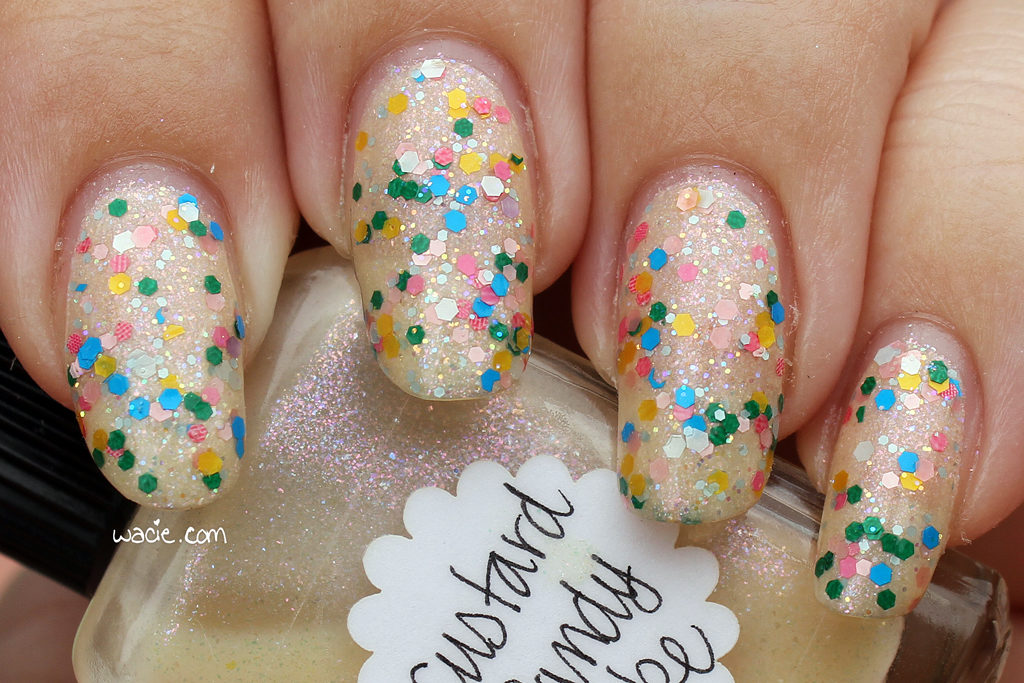 Custard Candy Cake might have been a Lynnderella limited edition because I don't see it in stock; other Lynnderellas are available on their website and eBay. My Secret Garden isn't currently stocked, but other Literary Lacquers are for sale on etsy.
I bought these polishes myself.