Hello there. After six months without new content, wacie.com has returned! I have to admit, it's a little strange to go through this process again. I don't quite remember how WordPress works. I don't quite remember how I used to go about taking the photographs. I got a little less meticulous with nail care since I stopped blogging and I don't quite remember how to avoid ugly cuticles. I hope you'll bear with me while I readjust to all this.
So, for the first time in six months, here's Manicure Monday. I'm wearing Lynnderella's A Whiter Shade of Maybe over Julep's Audrey with two coats of Seche Vite. Photos were taken indoors and in direct natural sunlight.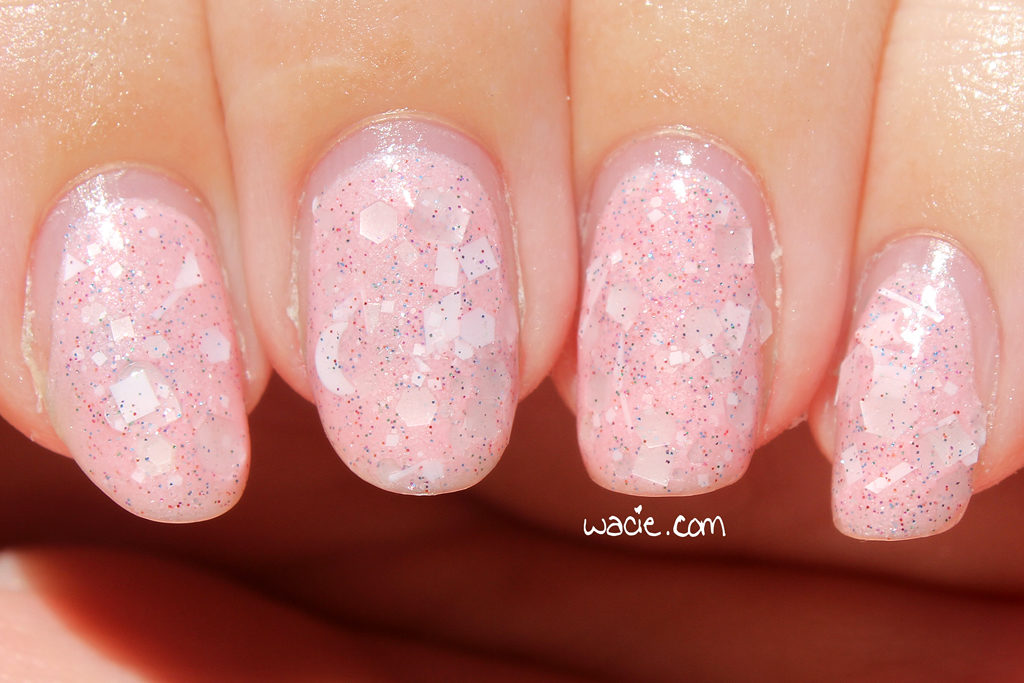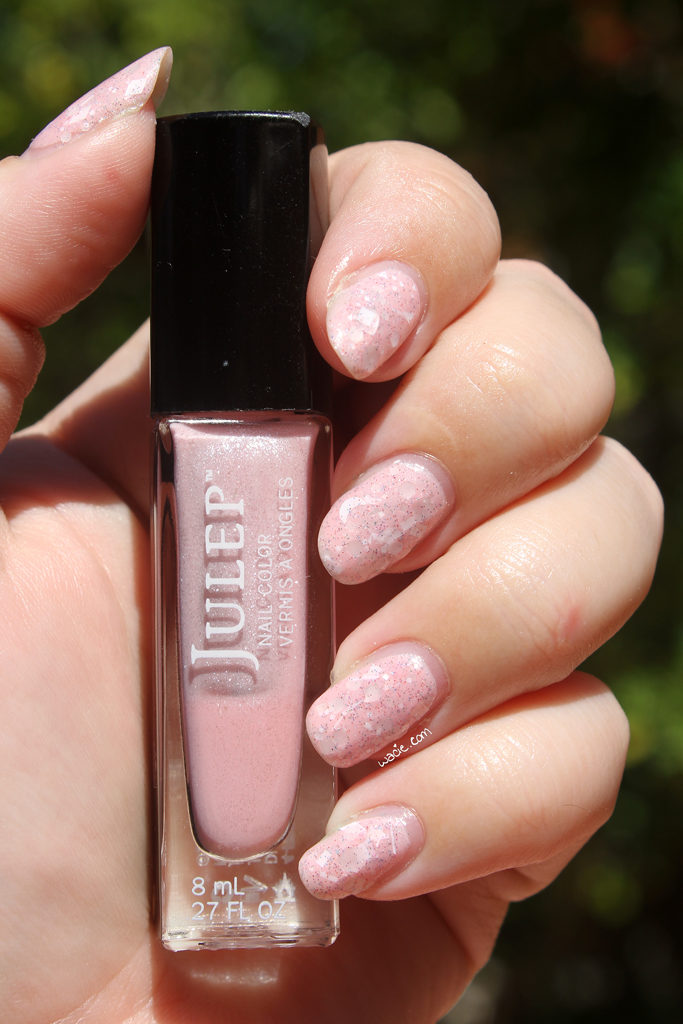 I have missed sharing my nails with you, reader. I still painted my nails a few times a week while I was on my break, but I stuck to some pretty basic looks like this one: one shade, one glitter, very little nail art. I didn't do a whole lot of nail art to begin with, but I've missed it and can't wait to delve back into it.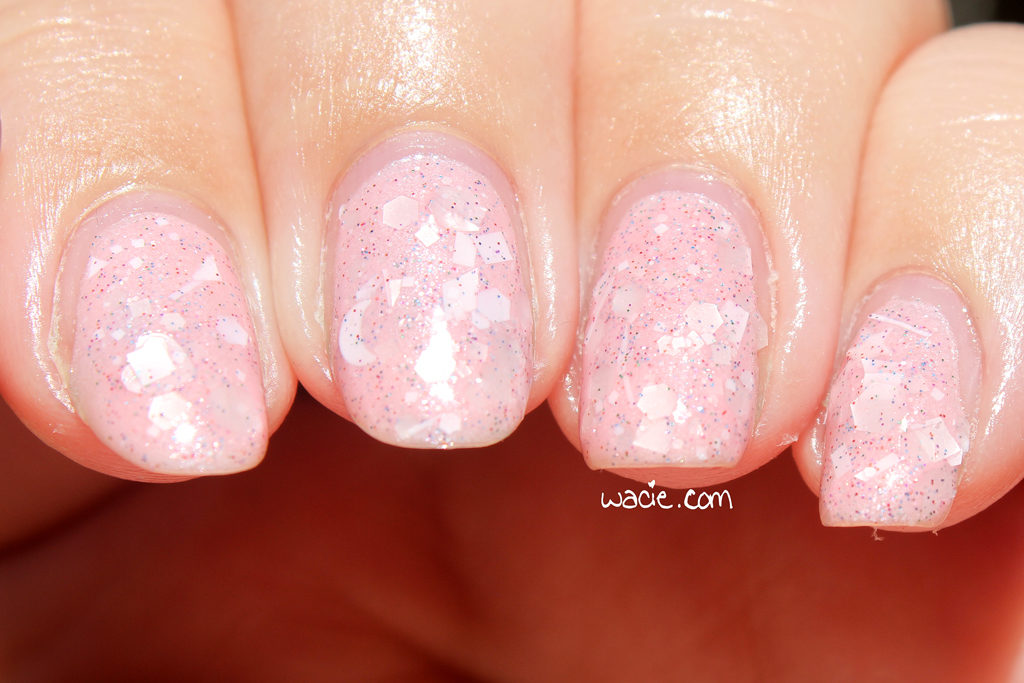 I know this combination is a little weird. I wanted dainty, and I got it, but the glitter is sort of invisible here. There are faint pink glitters that blend right into the base color, but the shimmers stand out where they normally might not have. I'm pleased with it. After wearing dark colors for a few weeks straight, it's a great palate cleanser, too.
So I want to talk a little about the blog and where it might be headed. Before my lens failed in March, I was putting a lot of time into the blog, posting three or four times a week. I was working so hard because I wanted to compete. I wanted to see if I could make it as a full-time blogger. This break gave me a long time to think about why I was blogging, who I was doing it for, did I still find it fulfilling or not. I still plan to blog, but on a much more casual level. I want to try just exploring my nail polish stash and maybe try a personal blog concept again instead. I've also had time to reevaluate other parts of my life, and I suppose we'll just see where blogging falls in with my new goals.
Audrey is out of stock on Julep's website. A Whiter Shade of Maybe is for sale on Lynnderella.com.
I bought these polishes myself. Real talk is totally real.