It's Manicure Monday! I had some fun with this week's manicure. The holo polish I used this week wasn't intended to be used as one, and I put a discontinued glitter topper over it. Here is Ulta's Holographic "top coat" at three coats with Blue-Eyed Girl Lacquer's Resolutions and Color Club's clear coat.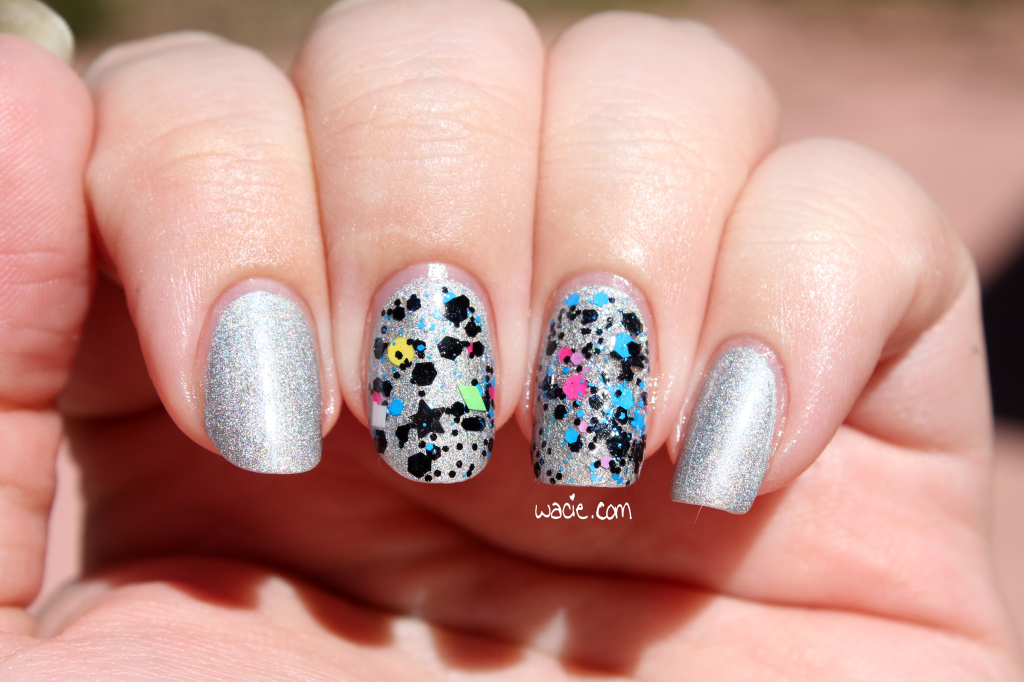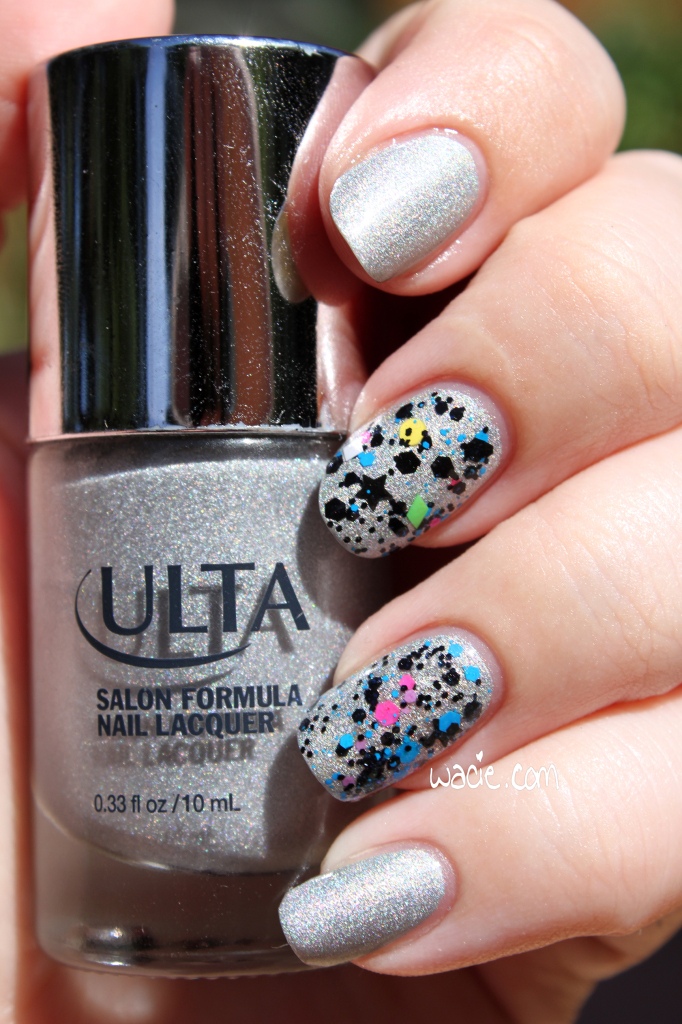 This holographic top coat from Ulta originally came in a Nail FX set with three other top coats: there was a matte top coat, a UV-sensitive, a smoky top coat (which is a thin black jelly topper) and this holographic top coat. I bought this kit specifically for this holographic top coat, and I expected it would be something like a Spectraflair top coat. It's definitely not suited to be a top coat. It is impossible to apply a thin and even coat over any polish. Thin coats are streaky and draggy, and even coverage requires at least two coats, and by then you've covered up whatever polish you were trying to improve. I gave up and decided to use three coats for full coverage. It looks pretty great this way. You'd never know it was meant to be a topper unless you specifically bought it for that purpose.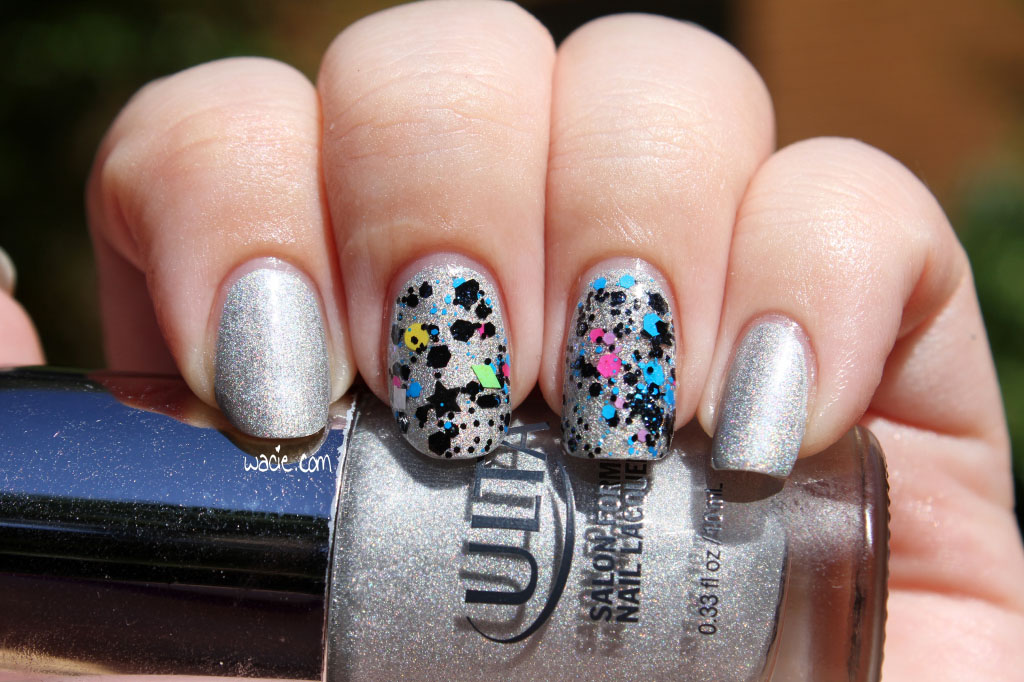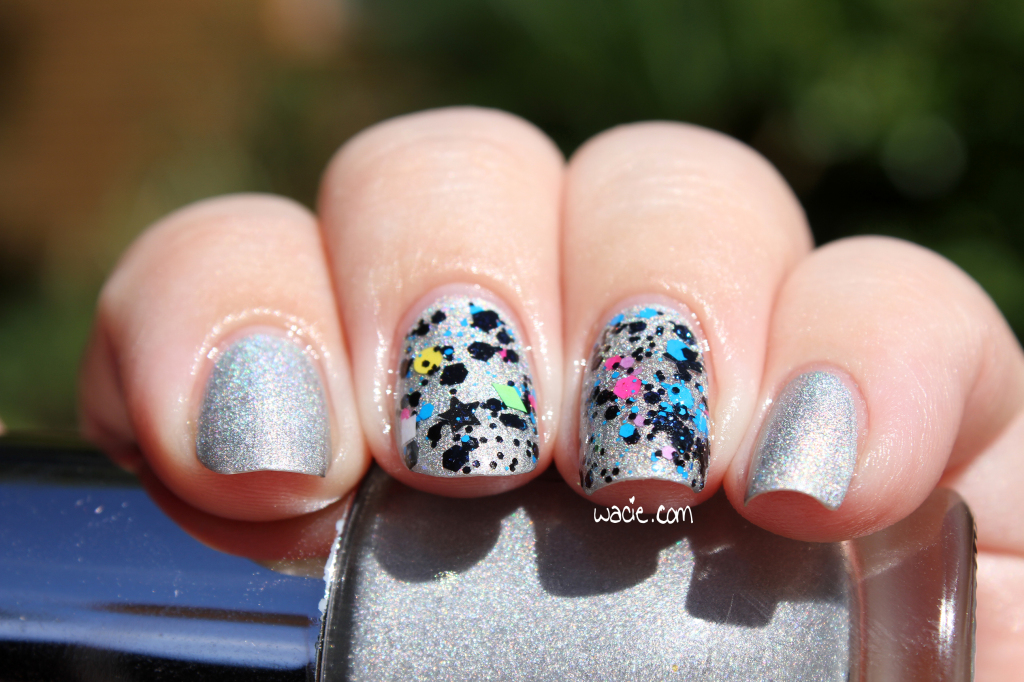 On the plus side, Holographic Top Coat does dry quickly. Application really took three coats, though. I was aiming for two, but even after two coats, I still had streaks and bald spots. Luckily, the third coat evened everything out. It would be a shame if it was still patchy, then it would be useless as both a top coat and a polish.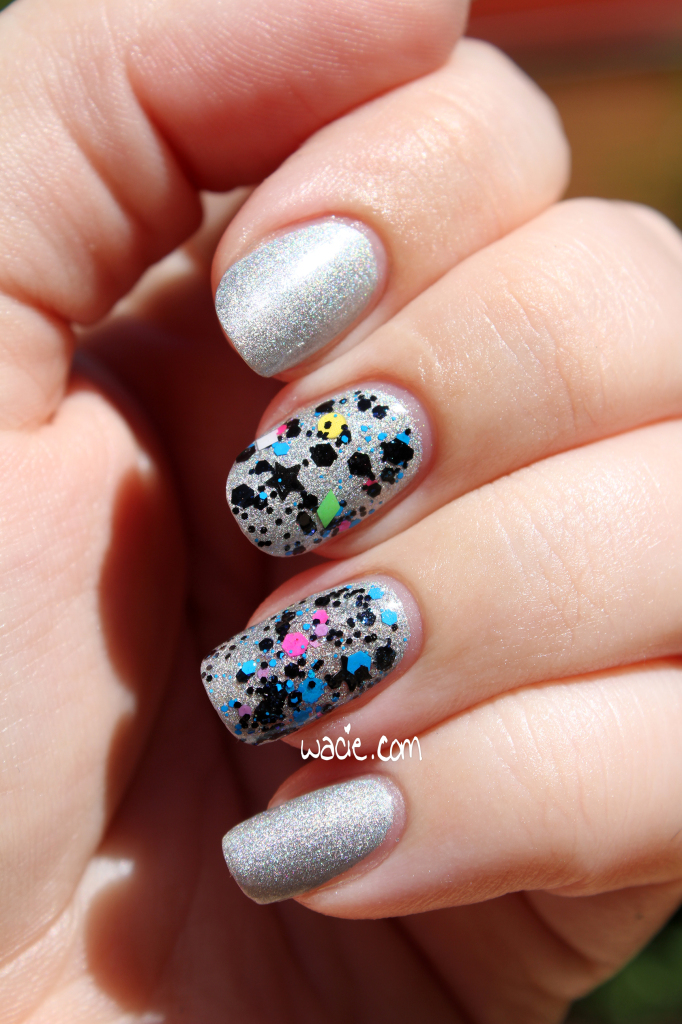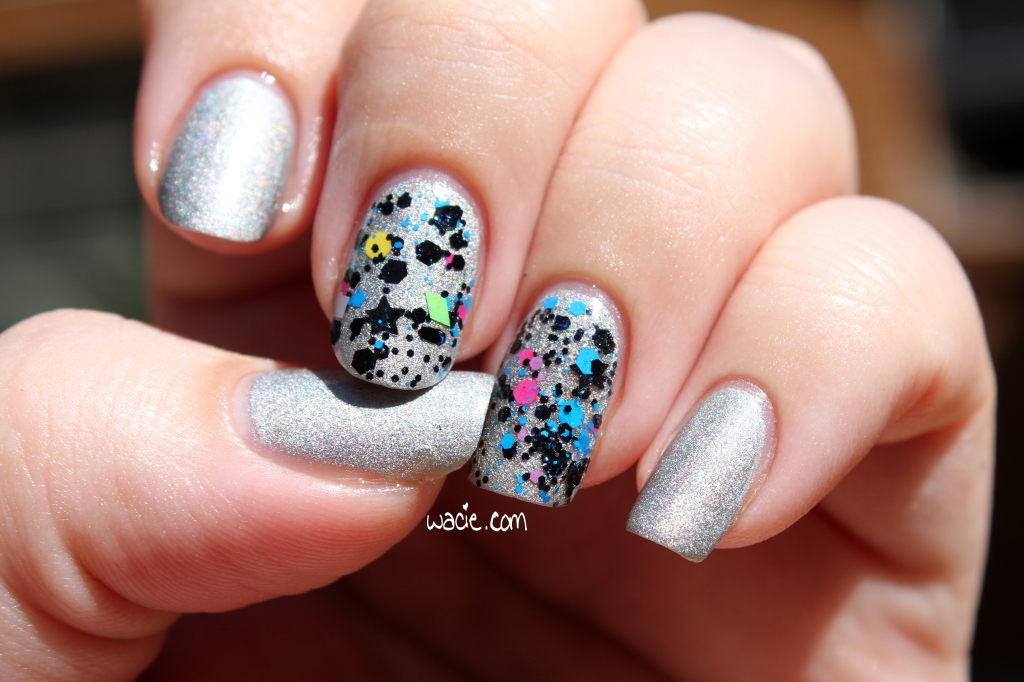 Resolutions is a glitter topper with mainly black hex and star glitters, but also contains blue shimmer and varieties of blue, pink, green and yellow glitter shapes. It's a really fun look, especially with the silver polish; the look is cool, steely, and a little chaotic. Unfortunately, this guy is discontinued.
Final word: I'm surprised at how well I was able to take a crappy top coat and make a gorgeous manicure with it.